An Abandoned Dog Found a Job Position at a Gas Station
By Letizia L
---
Negão is a sweet little dog who has had a fairly unfortunate life, but like all other animals in the world, he deserves to have a roof over his head, food and to receive a lot of care and love. The strangest thing that happened to him was to get a full-time job at a gas station.
Negão had been abandoned by people who were supposed to love him in the area of ​​the gas station which was in disuse at the time. The little one, alone, defenseless and frightened, remained there for months since he had absolutely no idea where to go and, probably, he hoped that his family would come back to take him home.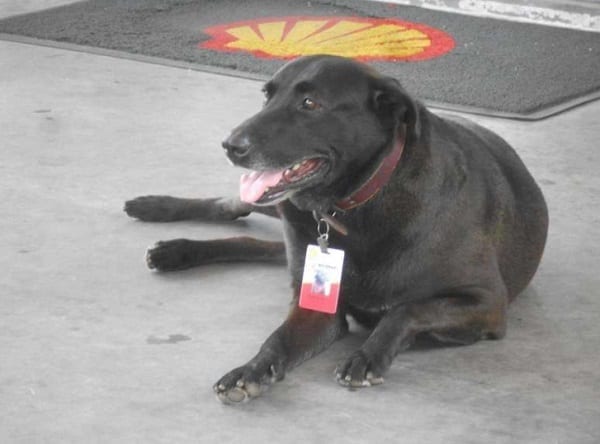 But fortunately, his life took a turn for the better when Sabrina Plannerer and her partner bought the service station. The two immediately noticed this little dog who always wandered alone and who was disoriented and hungry.
Although the service station was not yet ready to open and they had problems keeping the dog at home, they still decided to adopt him to give him the life he deserved. They took him to the vet and bought him everything he needed.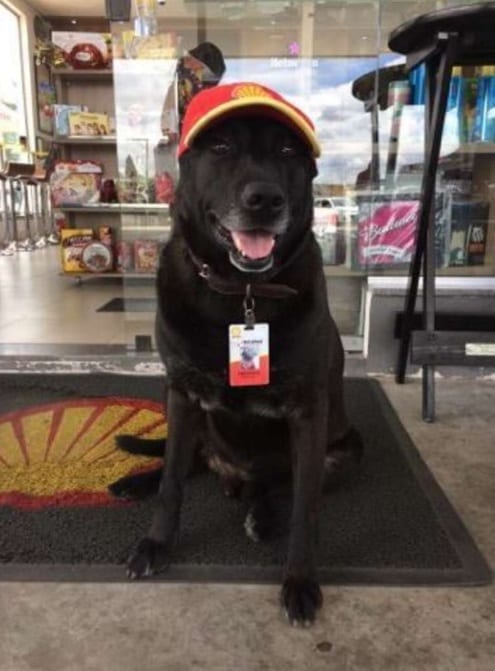 When they later opened the gas station, Negão became the friendliest and most loved employee. He waits for people to arrive and, as soon as they get out of the car, he runs to greet them. Anyone who visits the place loves him and some even bring him toys.
The service station where this sweet little dog lives is open every day of the week for 24 hours a day, therefore, there is always someone who takes care of him and he never remains alone.
The Plannerer family is aware that it has given this dog a second chance and, for this reason, it also invites other service stations with the same opening hours to adopt. Negão has also become the little dog symbol of a campaign against animal abandonment, created to entice people to adopt.