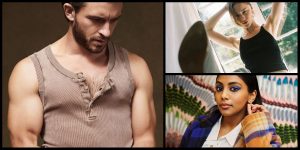 The Cast Of Bridgerton: Why Do They Look Familiar?
By Louise P
---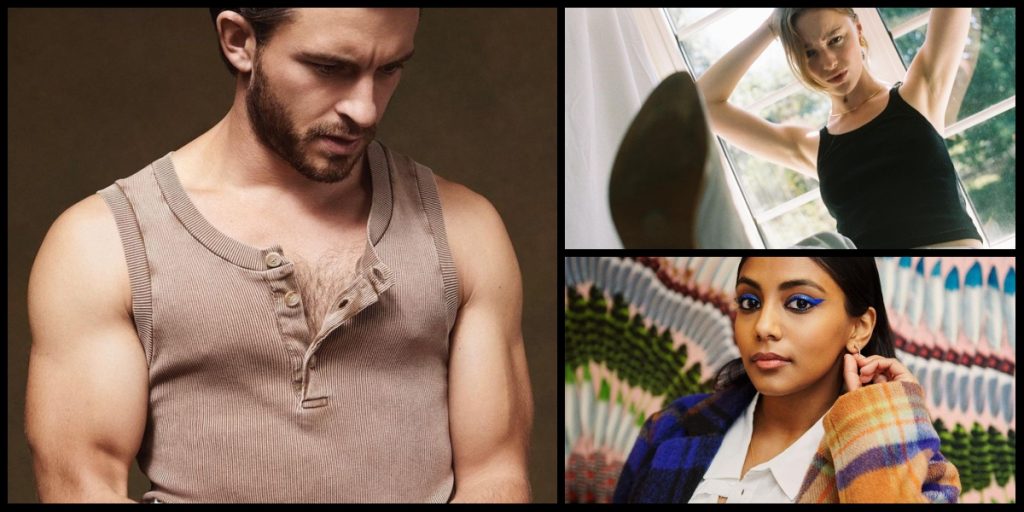 Dear Readers, It has come to our attention that some members of the 1814 social season in London are a little too familiar. If you constantly found yourself scratching your head, trying to piece the puzzle together as to where you have seen these characters before, you are not alone. Big wigs and crazy costumes go a long way to disguise an actor's true identity, but it is not enough for our keen eyes. We have done some digging and found out where your favorite Bridgerton cast members have featured over the years, so you can rest soundly tonight. Let's have a look at which ton member is a Harry Potter alum and who has a Golden Globe nomination behind their name. The answers might surprise you! Yours Truly, Lady Whistledown
The Character: Queen Charlotte
We're pretty sure the British Royal Family would gain major brownie points if they started wearing OTT wigs and elegant gowns again, but poor old Queen Lizzy would never be able to pull off the sheer scale of Charlotte's wigs.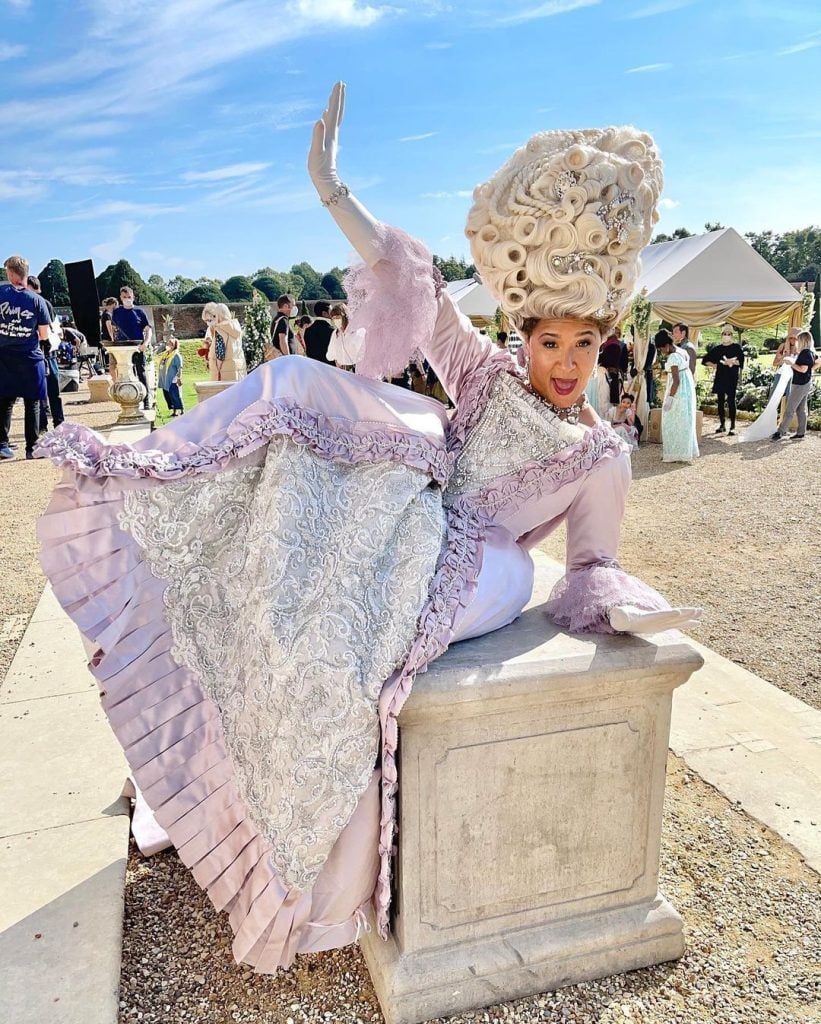 Queen Charlotte indeed came into her own during Season 2 as we saw who she truly is as the woman behind all the adornments. She was undoubtedly just a loving wife, trying to see more matches like her own come to fruition with possibly happier endings than hers (no spoilers!).
The Actress: Golda Rosheuvel
As for other TV credits, Golda Rosheuvel might not be as famous as some of her co-stars. She is mainly known for her work as a stage actress, but she has also starred in Death in Paradise and had minor roles in Coronation Street and Torchwood.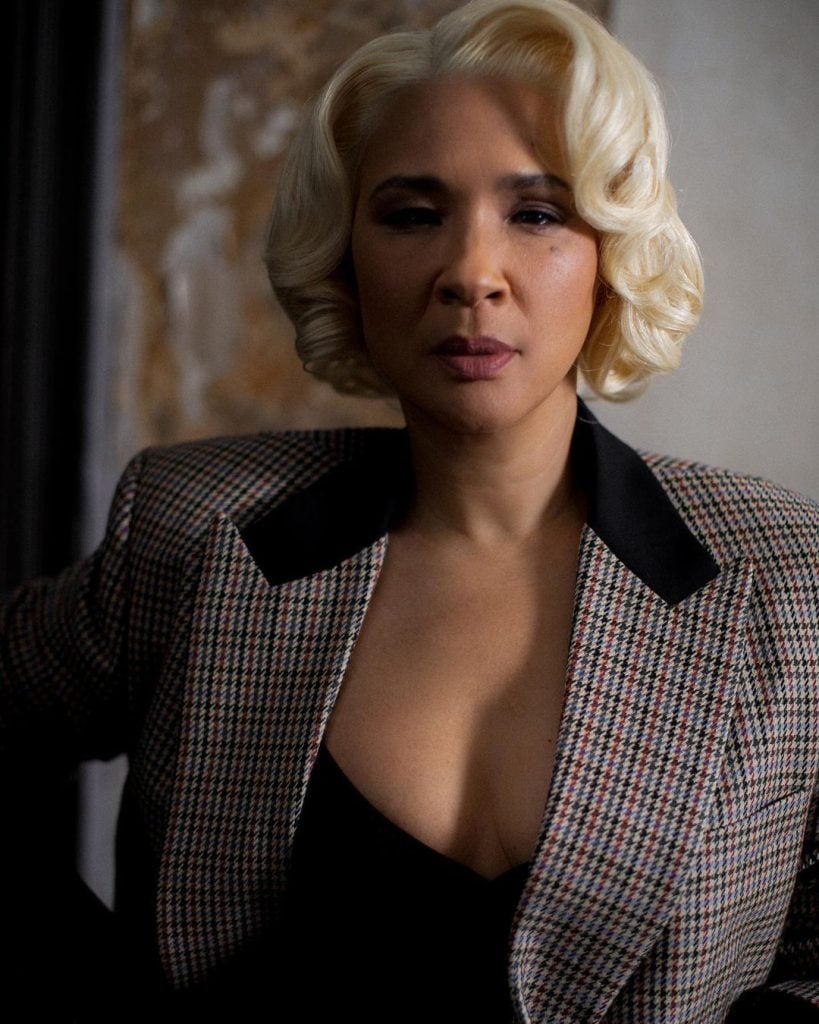 According to IMBD, she is currently working on an untitled Shonda Rhimes mini-series focusing on Queen Charlotte. Can we get a "Hell, ye!". She was also recently applauded by the LGBTQIA+ community for her work as a queer actress in this groundbreaking TV show.
The Character: Elouise Bridgerton
Eloise Bridgerton is all of us! She wears the fancy gowns AND reads a book—a fancy lady with a strong head on her shoulders. And in season 2, the line between an independent woman and family duty became even more challenging to navigate, but she did so with impressive gusto.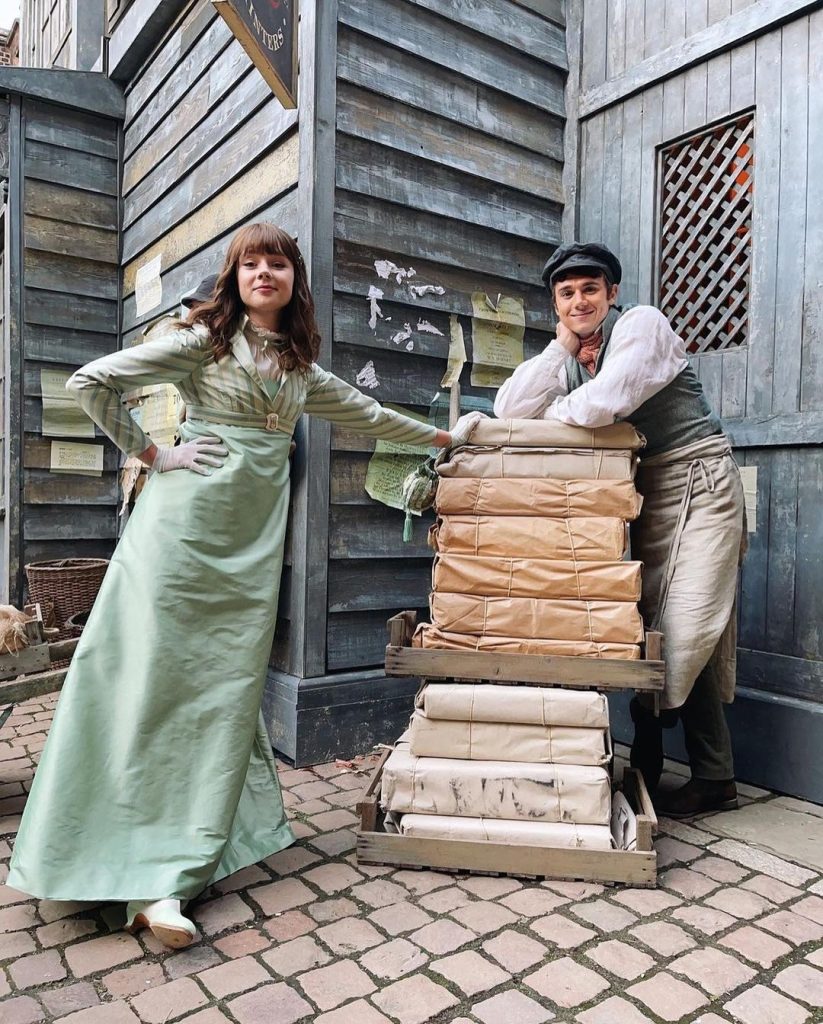 Season 2 opens with the whole Bridgerton household buzzing as Elouise prepares for her debut in society, but she quickly finds ways to live her feminist dreams by attending suffragette rallies. This girl doesn't know how to stay out of trouble, but we are here for it every step of the way!
The Actress: Claudia Jessie
If you feel like you are having a massive déjà vu moment, don't worry, you are not alone. Claudia Jessie starred in Vanity Fair, the mini-series, so she is no stranger to British high society's corset and pompous wig lifestyle.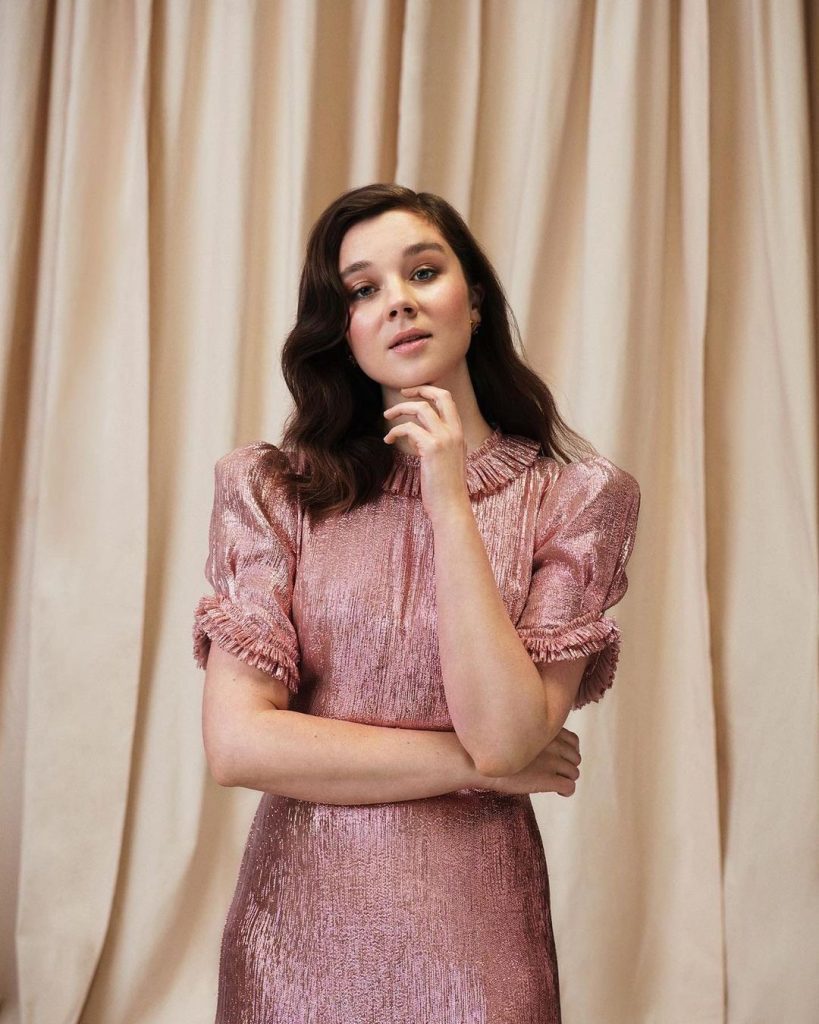 She also made us chuckle in the hilarious British comedy series Porters that follows the lives of, you guessed it, hospital porters. She is currently filming Bali 2022, a miniseries based on Bali's horrific terrorist attacks at tourist hotspots. We look forward to seeing her in a new dimension.
The Character: The Duke of Hastings
The Duke of Hastings shot to the top of every girls' hall pass list when Bridgerton first premiered. With his intoxicating stare and carved physique, he was an object of lust for many. Too bad we only got him for one season!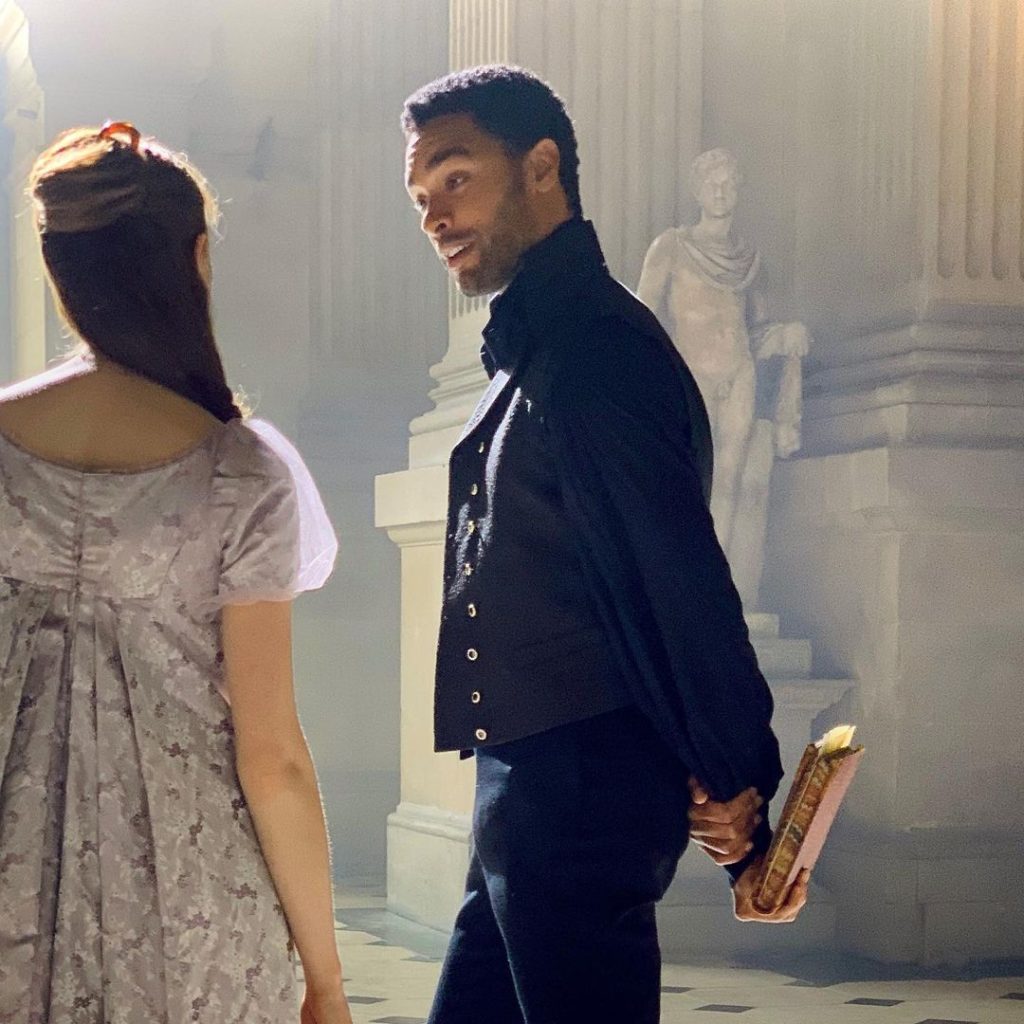 Simon sadly did not join the season 2 cast but let's be honest, when he is on the screen, there is no space for anyone else. So, if they wanted any attention on Anthony, there was no way they could include the Duke again!
The Actor: Regé-Jean Page
But this is not the first time we have seen him on screen. Potter heads might recognize Regé-Jean Page from Harry Potter and the Deathly Hallows Part 1, but you need a keen eye. He is only a background guest during the wedding, and his role is uncredited.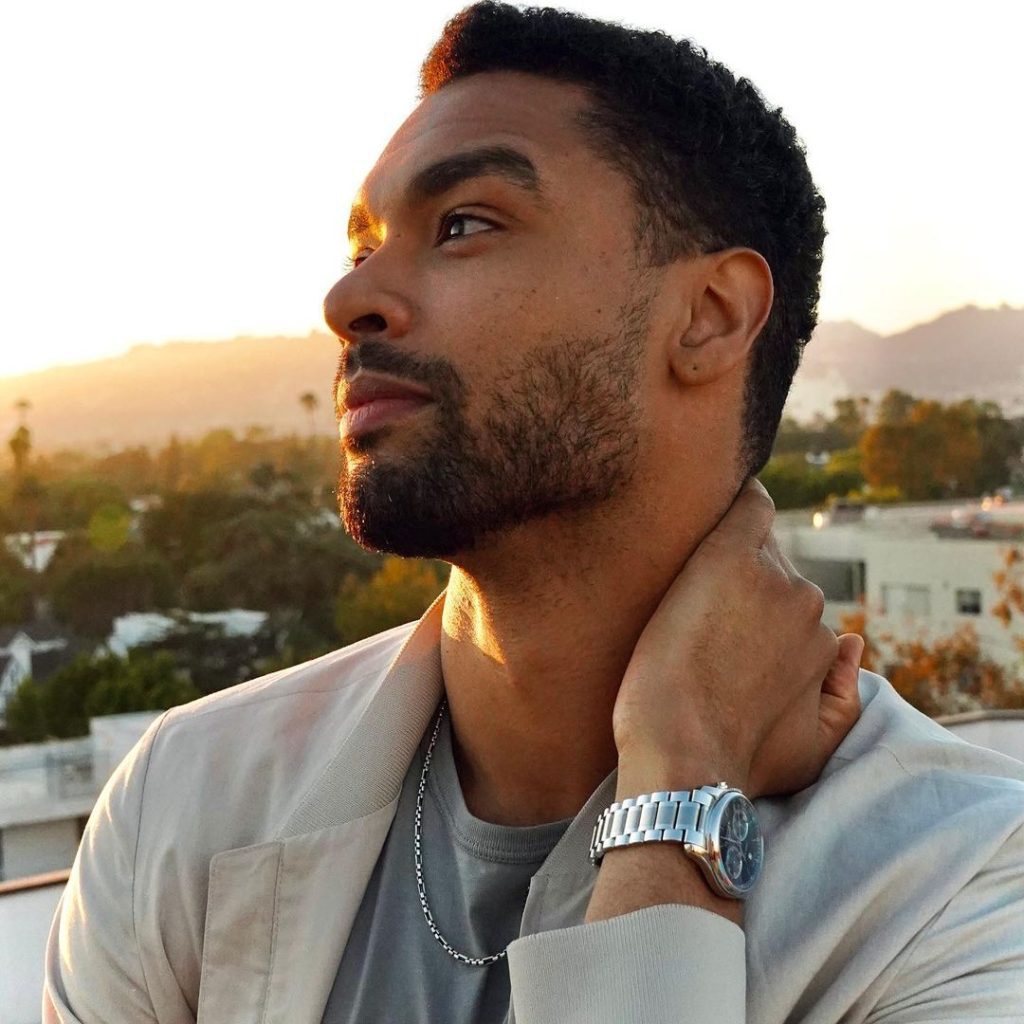 He has most recently wrapped filming on Dungeons & Dragons: Honor Among Thieves. The plot is yet to be disclosed, but with big names like Chris Pine and Hugh Grant attached to the project, it is bound to be a mega-hit.
The Character: Penelope Featherington
Penelope was, without a doubt, the breakout star of season 1. Well, a close second to the Duke's bottom. With her brightly colored gowns and OTT hair, we fell in love with her when we first laid eyes on her.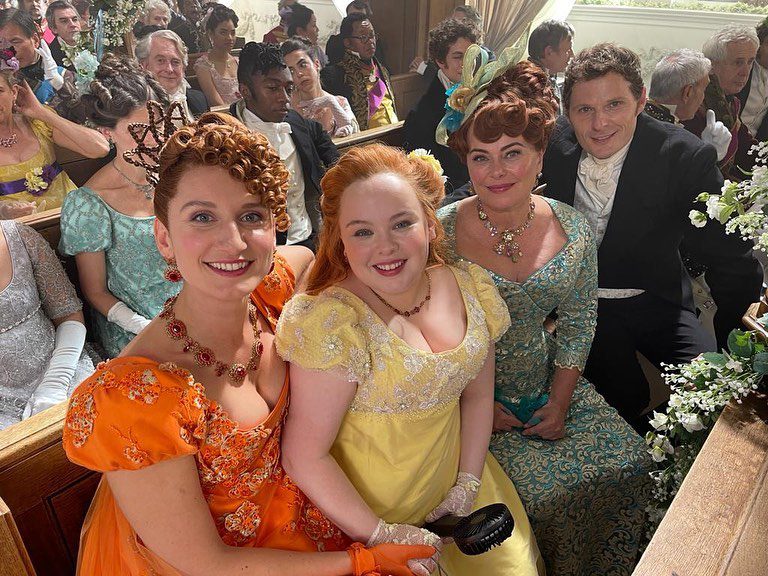 Sadly, Colin Bridgerton didn't have the same sense… Penelope was eventually revealed to be the gossipmonger Lady Whistledown who spilled all the secrets of the societal elite. Penelope underwent some inner conflict in season 2, making us wonder how and when Whistledown will continue her legacy.
Nicola Coughlan
It turns out Nicola Coughlan is no stranger to stealing the show. She got flung into stardom with the hit Channel 4 show, Derry Girls where she played an equally adorable and quick-witted friend, Clare Devlin who was always ready with a quip or two.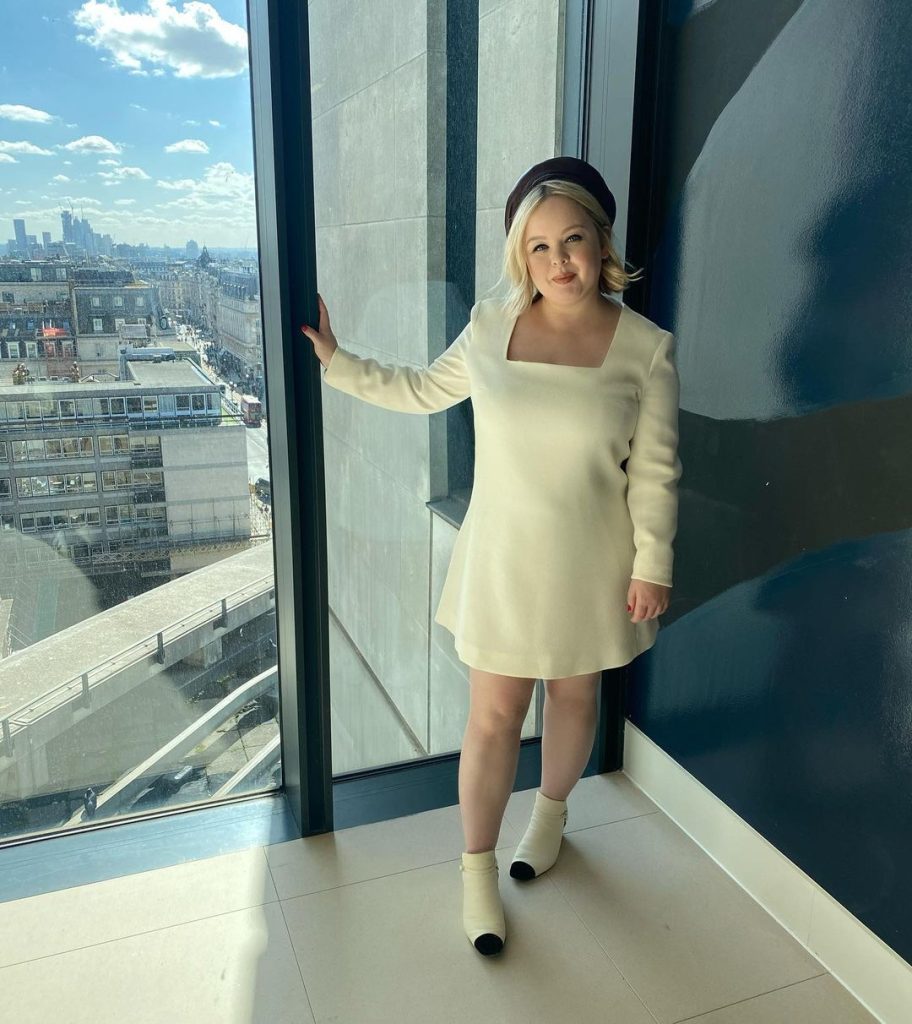 Season 3 of Derry Girls followed short on the heels of Bridgerton Season 2, giving us our next fix of Nicola, and not a moment too soon! This isn't the first time Nicola has been seen in a corset either. She had a role in Hulu's Harlots, the story of an 18th-century brothel madam trying to raise her daughters in London.
The Character: Colin Bridgerton
Colin was the OG wanderlust; wanting to travel the world before traveling was even cool. Before he sailed away to the idyllic shores of Greece, Colin became an object of affection/obsession for love-struck Penelope but he never quite got the message.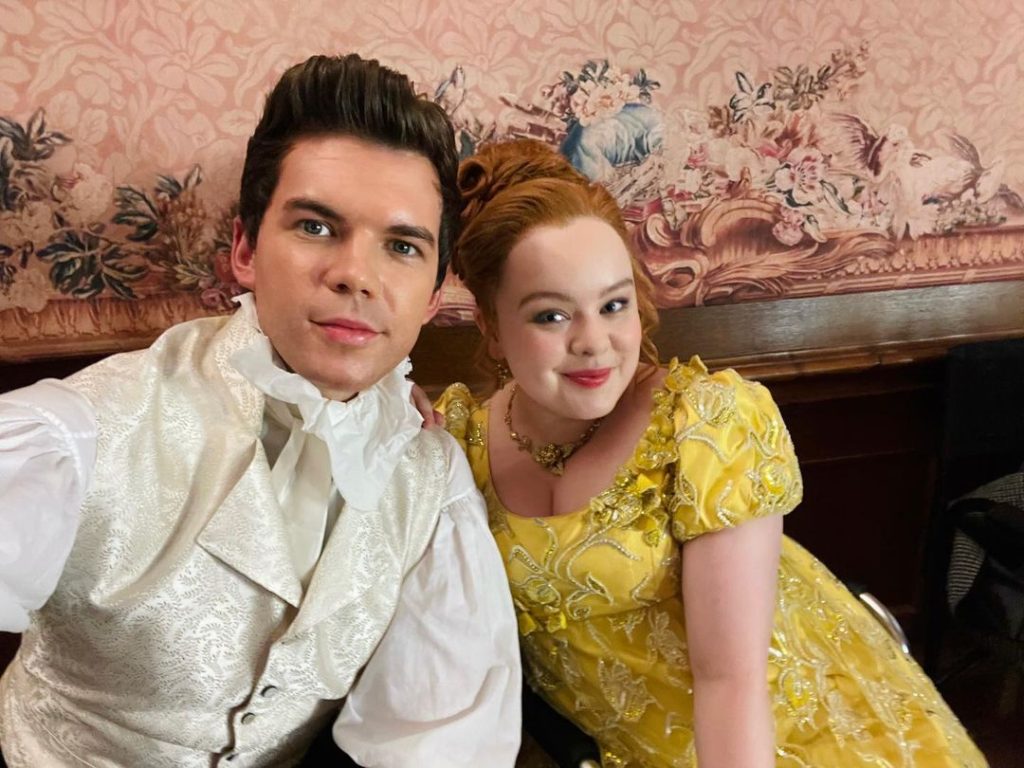 The biggest surprise came when Colin treated us to a song in episode 8. We were all taken aback by the dashing lad's pipes! Along with his brothers, they took on the role of a regency-era boyband, one we would pay good money to see!
The Actor: Luke Newton
This is undoubtedly thanks to actor Luke Newton's training at the London School of Musical Theater. It helped him land his first starring role in none other than a Disney Chanel show where he won over audiences as a singing, dancing lodge employee.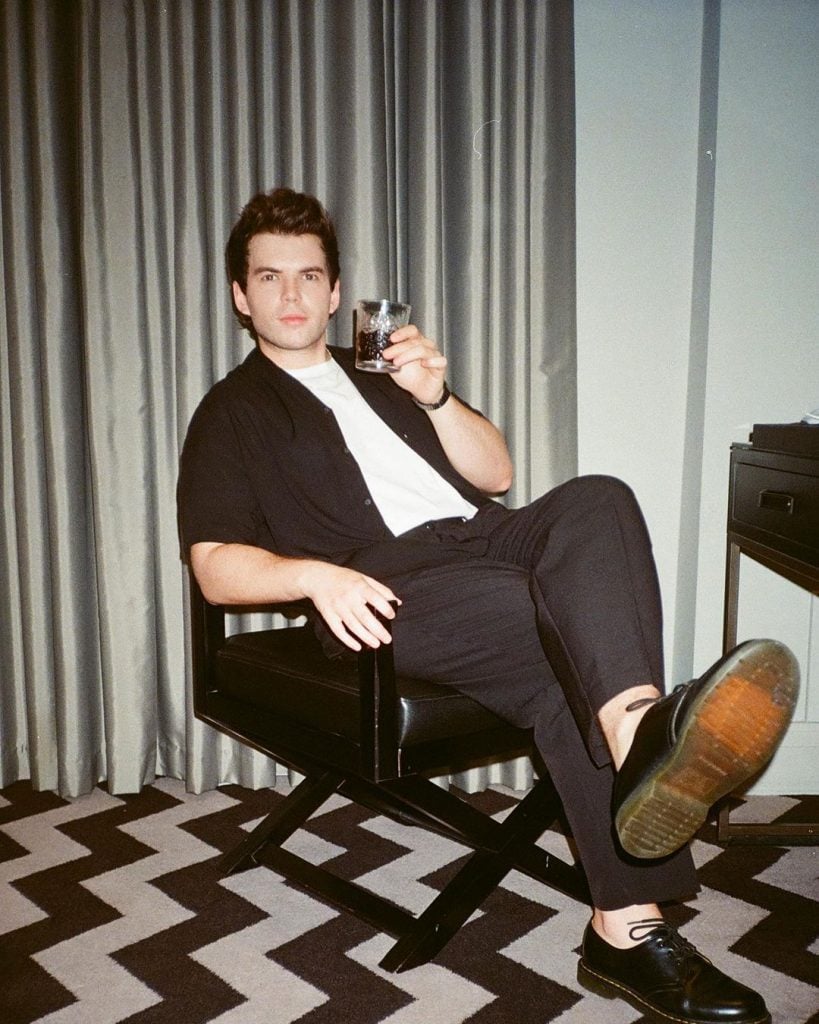 In the musical drama series, The Lodge, he played repairman Ben Evans alongside other famous Brits like Dove Cameron and Ellie Taylor. We can't wait to see what's next for him! Perhaps "Bridgerton Goes to Broadway," where we can see him singing to the ladies of the ton.
The Character: Daphne Bridgerton
Our season 1 diamond, Daphne Bridgerton, took us on a wild ride into high society as she went looking for a suitor to fulfill her familial duty. On the way, she had us laughing and crying as she navigated the complicated world of love in the 1800s.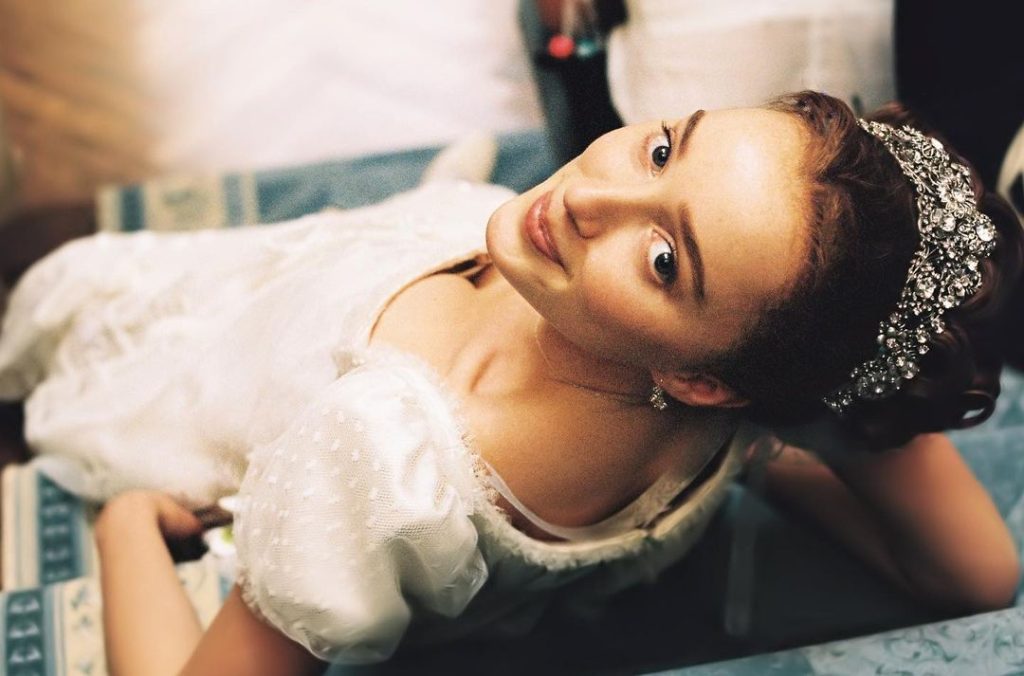 Daphne had her pick of the bunch as she had a Prince and a Duke on the cards, but her naiveté and venture into womanhood had us glued to our screens. Although she didn't feature much in season 2, she will always be one of our favorite ton members.
The Actress: Phoebe Dynevor
Phoebe Dynevor is one of the many Bridgerton members who have some famous folks, but this isn't her only claim to fame. Although her mother, Sally Dynevor, has been on Coronation Street for more than 25-years, Phoebe started her career back in 2009.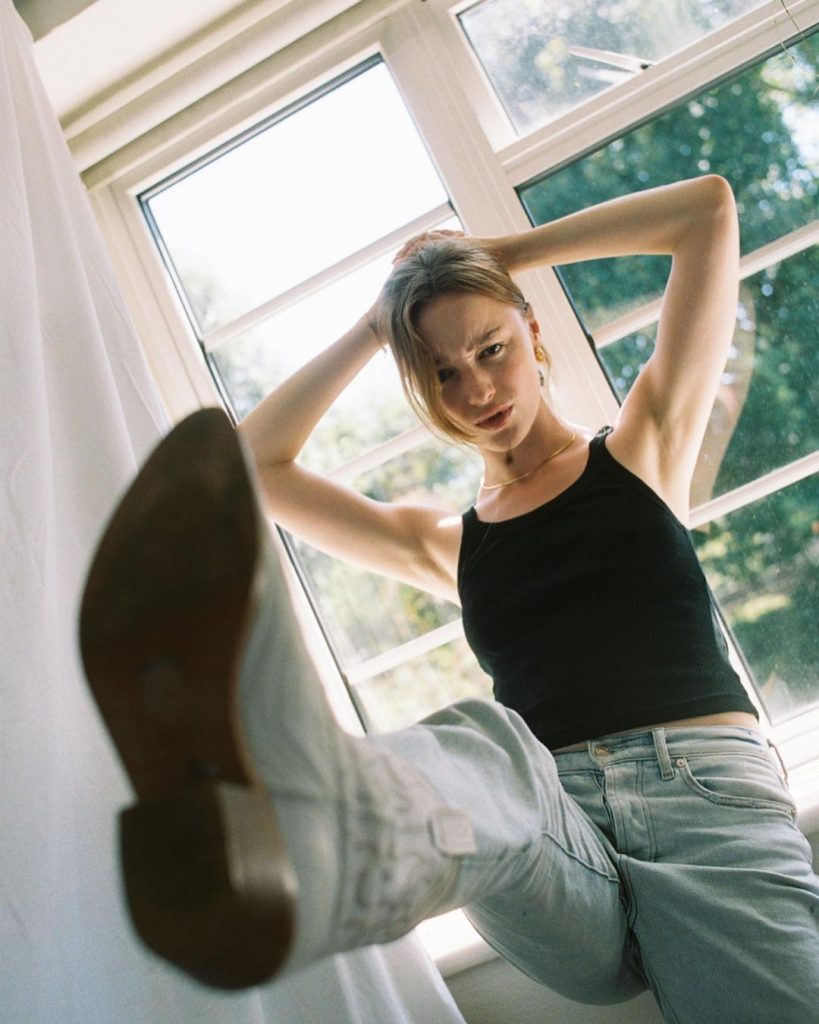 She starred in Waterloo Road at a young age but has also added The Villiage, Dickensian, and Younger to her IMBD. She has also been a regular on Guy Richie's comedy-drama Snatch alongside other famous names like Rupert Grint and Ed Westwick.
The Character: Lady Danbury
Lady Danbury has been winning points since her first moment on screen as the feisty doyenne of the ton. In season 1, she did us the pleasure of introducing us to the Duke, and this time around, she brought us the beguiling Sharma sisters.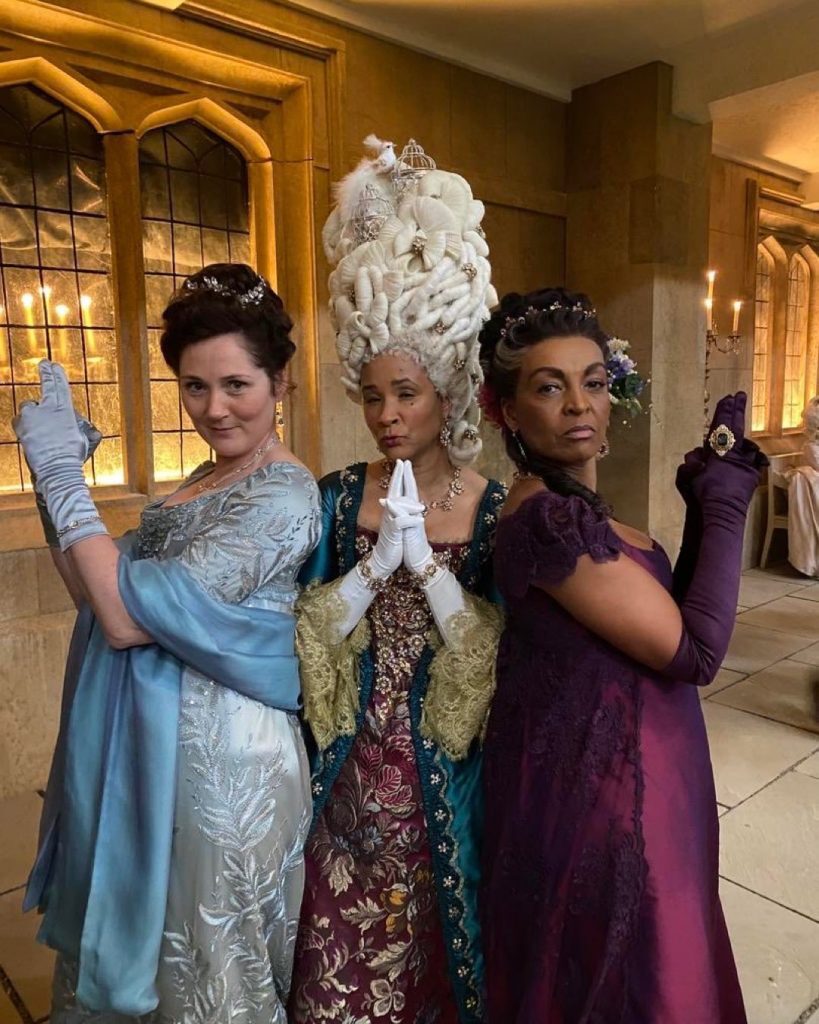 The hysterical laughing fit Lady Danbury and Dowager Bridgerton shared in season 2 just made us love her even more than we already did. She has an infectious spirit, and the actress did a stellar job carrying this powerful character on her shoulders.
The Actress: Adjoa Andoh
Adjoa Andoh is a formidable actress in her own right, so it is no surprise she was able to carry off this hefty role. She has already been gifting British audiences with her presence for years (and hopefully will continue to do so for many more!)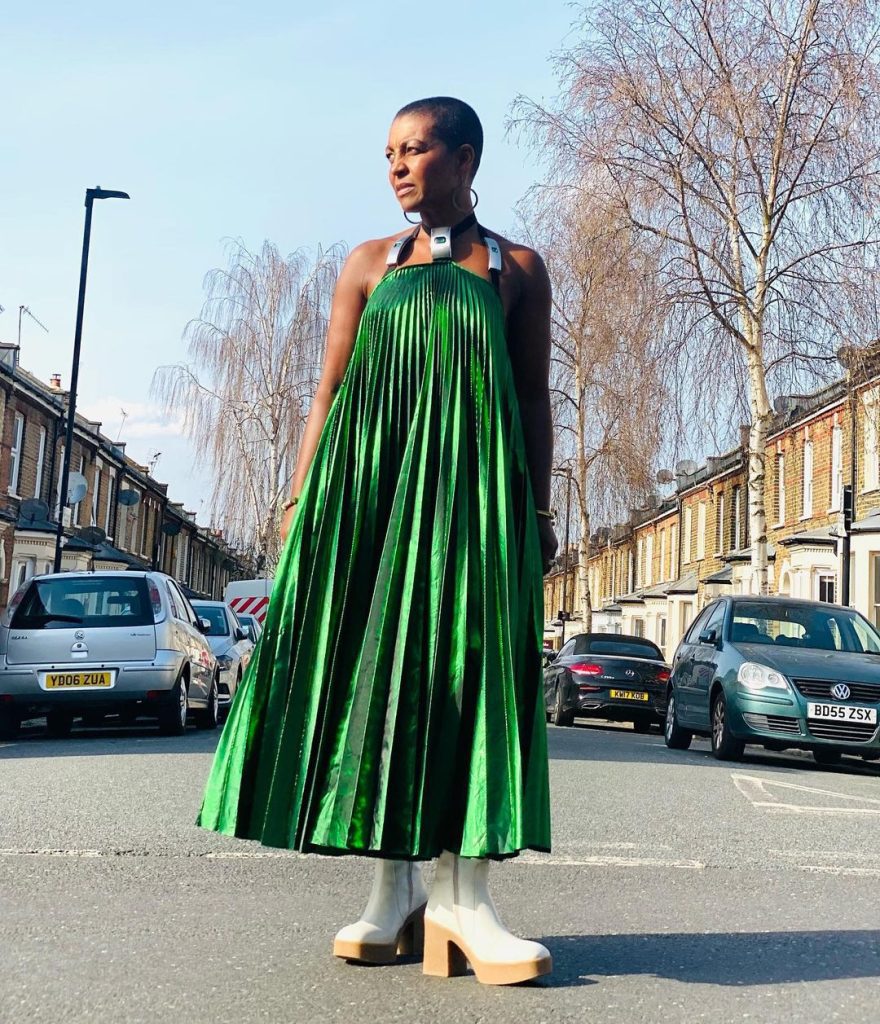 She had a starring role in Casualty and featured in big shows like Doctor Who, Broadchurch, and Death in Paradise. Adjoa Andoh also flexed her acting chops alongside Morgan Freeman in Invictus, portraying Nelson Mandela's chief of staff, Brenda Mazibuko.
The Character: Prince Friedrich
The Prince who was vying for Daphne's heart in season 1 had us all saying, "you can come to leave your royal slippers under our beds, your Highness." But Daphne had other plans as the undeniable charm of the Duke seemed too much to resist.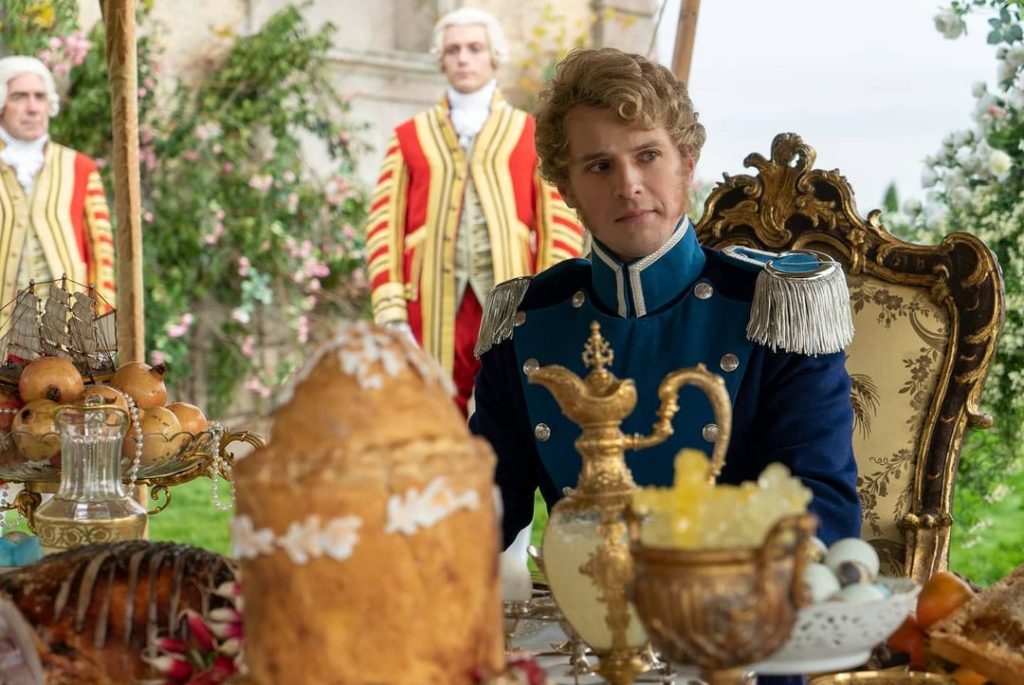 He is the fabulous Prince of Prussia and made quite the impression on the season's debutants. He was shipped in by his aunt, the Queen, in the hopes of marrying him off to the diamond of the season, Daphne Bridgerton.
The Actor: Freddie Stroma
But the dashing prince has an alternate magical past that you might have forgotten about. Freddie Stroma, born Frederic Wilhelm C.J. Sjöström, was once a high flyer in his own right in the world of Harry Potter. Does he look familiar yet?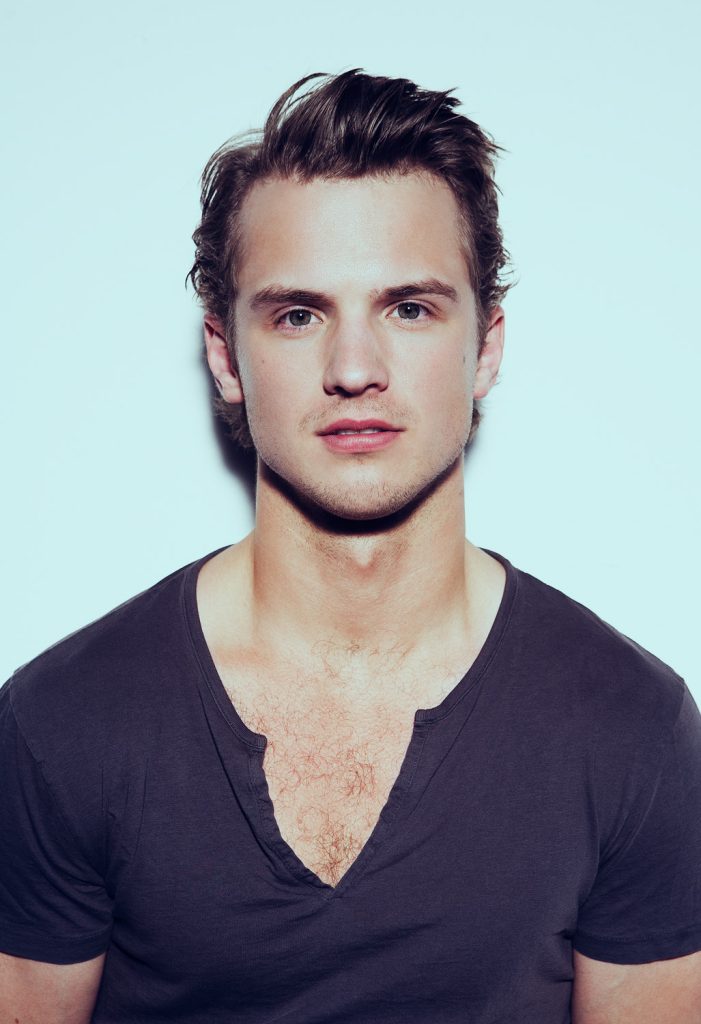 He played the arrogant Gryffindor house quidditch keeper (albeit short-lived), Cormac McLaggen. He might just be the only Gryffindor around that we don't stan as he seems to be more of a Slytherin with his big-headed attitude and vindictive ways.
The Character: Philippa Featherington
Penelope's older siblings, Philippa and Prudence Featherington give us serious Anastasia and Drizella vibes, but we know they are just ladies looking for love deep down. Philippa, the middle child, even becomes half likable as the series continues and her quest for love becomes more and more relatable.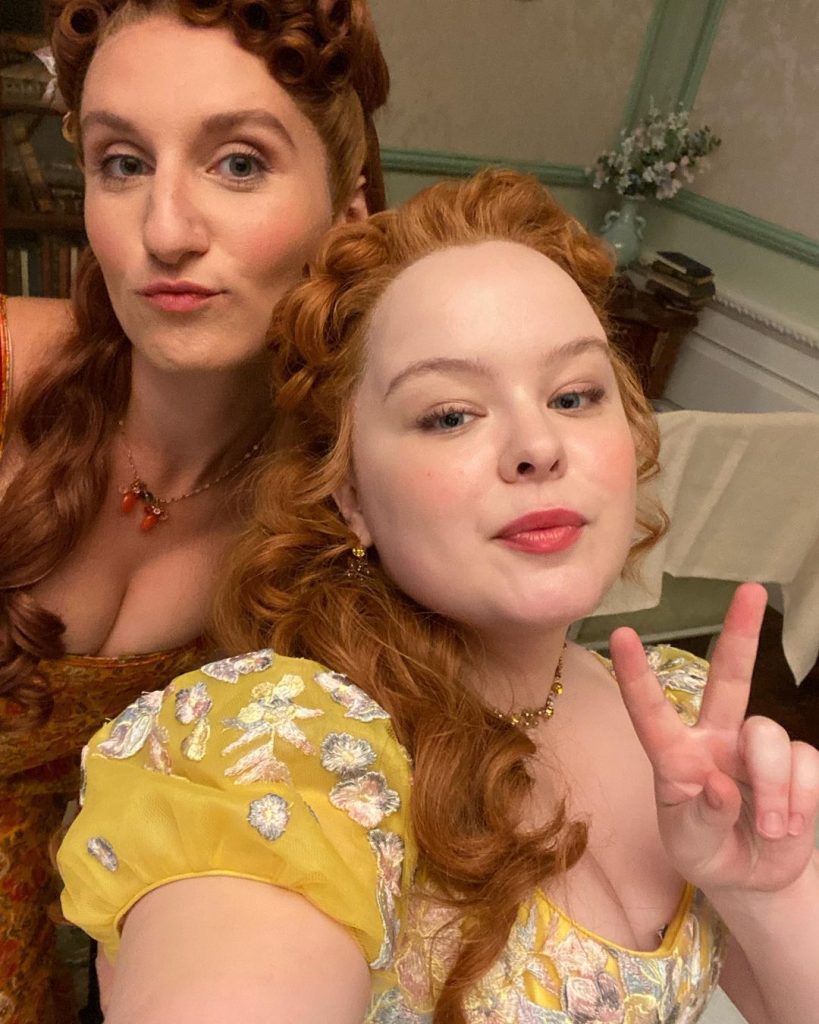 Her love interest, Albion Finch, is adorable to no end, and we were jumping for joy when they finally tied the knot in season 2 with an intimate ceremony. What a long way they have come! We wonder if he can finally look the love of his life in the eyes now?
The Actress: Harriet Cains
Harriet Cains is the British actress that played the middle Featherington sibling to rave reviews. Bridgerton is her most notable acting credit, but avid TV watchers would have recognized her from her role in the supernatural hit In the Flesh.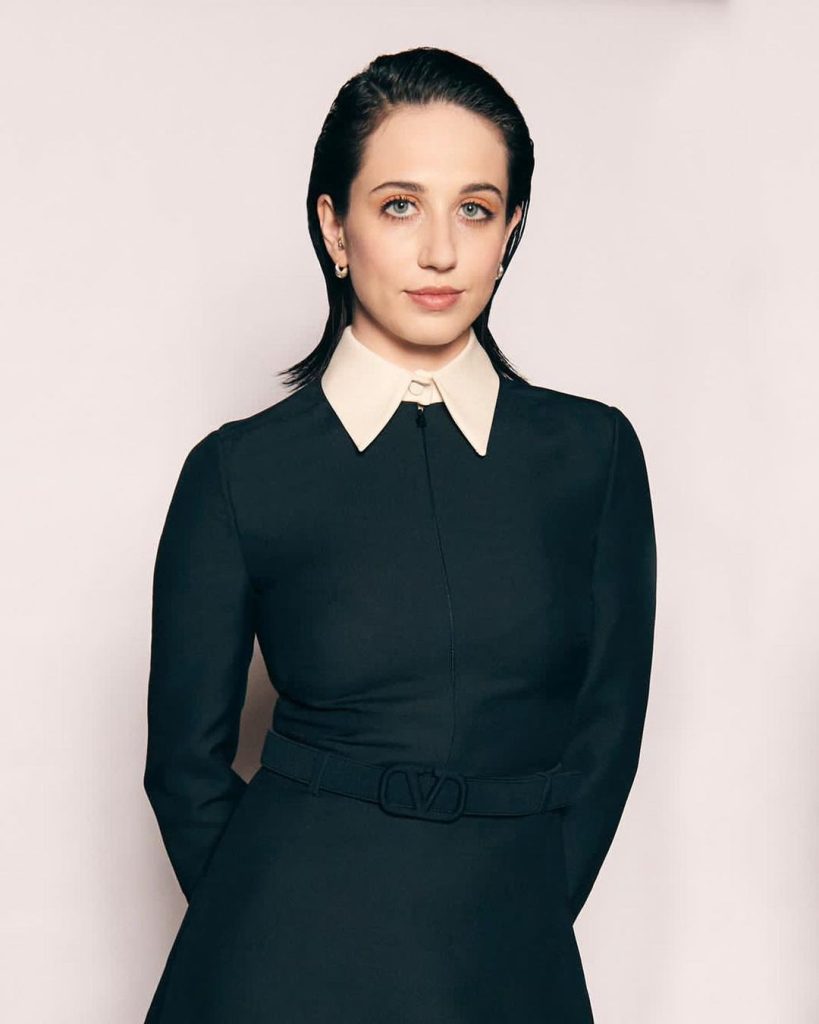 She also has more minor credits in Line of Duty, Safe House, Marcella, and Hollyoaks Later. As her career has started to take off, she has remained a profoundly private person with little to no social media presence. This might be the best way to cope with the demands of being in the public eye if you ask us!
The Character: Antony Bridgerton
Anthony, or as we like to call him, "the butt by the tree," is the eldest Bridgerton brother and also the star of season 2. Sadly, we didn't get to see nearly as much of him as we did in season 1 (if you know what we mean).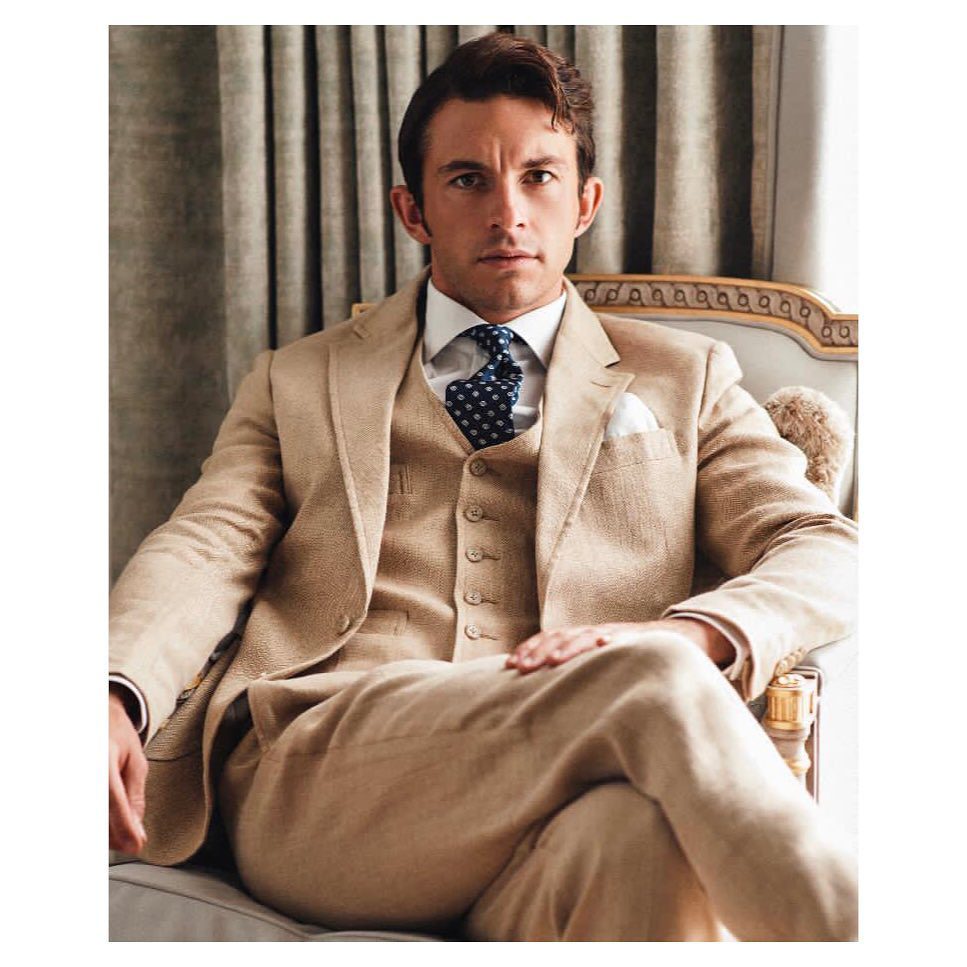 We still can't help but love the pushy brother who is willing to put love aside in the name of duty. Luckily, he found a lover that is equally as hot-headed and driven as he is (and it helps that she is undeniably beautiful too!)
The Actor: Jonathan Bailey
Strip off his sideburns, though, and actor Jonathan Bailey is nearly unrecognizable. But don't worry, we've got you. Jonathan had a significant role in 16 episodes of the uber-famous British crime drama Broadchurch and parts in other big-name shows like Dr. Who and Jack Ryan.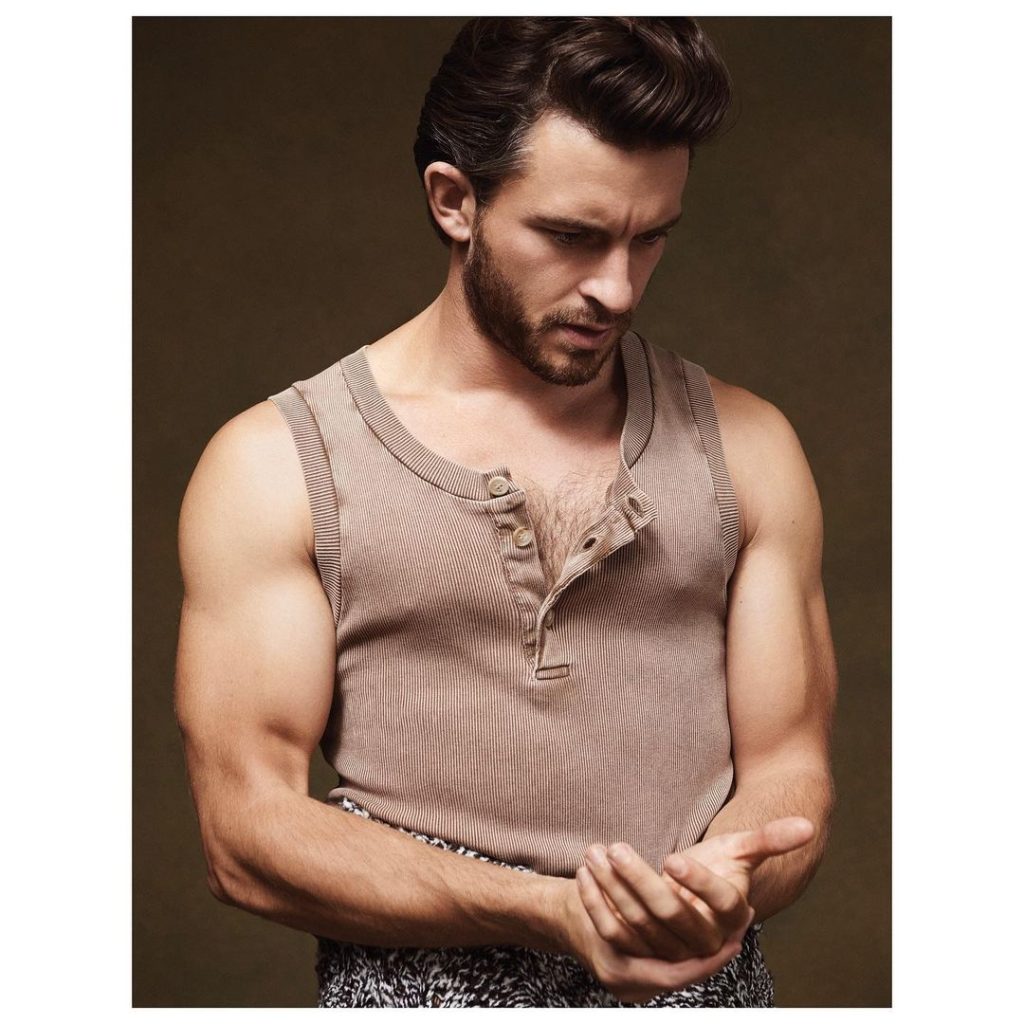 In Broadchurch, he was able to star alongside some of the biggest names in British film and TV, Olivia Coleman and David Tennant. He is also a proud member of the LGBTQIA+ community, and he voiced a character alongside Cynthia Nixon in the podcast Hot White Heist.
The Character: Baron Archibald Featherington
It always seems like the Featherington's can't catch a break, and their dishonored father was a big part of their woes. He gambled away all their money including his daughter's dowries and inevitably paid with his life, leaving his family penniless.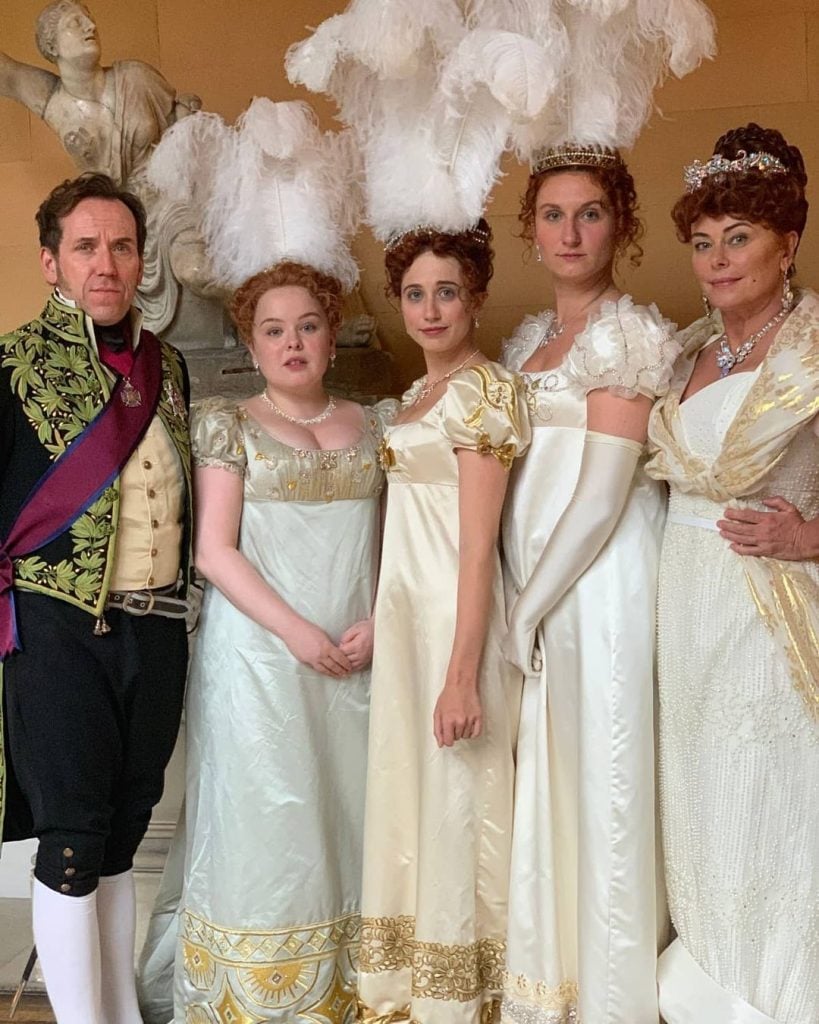 He placed dangerous bets and tried to fix a boxing match, and he was the embodiment of "cheaters never prosper." Luckily, he left a badass wife behind that did not take any of this lying down. All hail Lady Featherington!
The Actor: Ben Miller
But real-life actor Ben Miller is a much less despicable man. In fact, he was the right-hand man to our favorite English Spy, Johnny English. He also has a leading role in the widespread British crime drama Death in Paradise.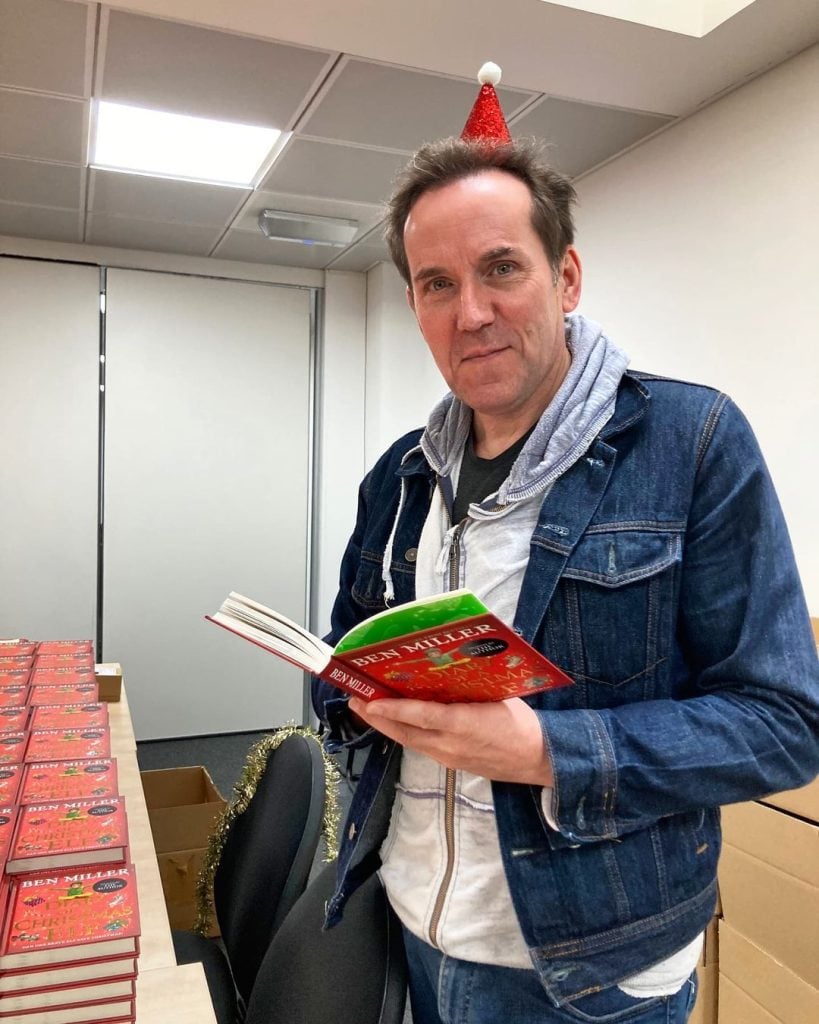 He regularly busts out his comedy chops as one half of Armstrong & Miller, a hysterical British comedy duo, and was the star of the smash-hit comedy The Worst Week of My Life. He was also a popular regular on Doc Martin, where he played Steward, the half-wit police officer.
The Character: Kate Sharma
The newest face in town is Kate Sharma, the enticing beauty from India that has brought her sister to the ton as a guest of Lady Danbury. Kate has sworn off men as she has put all her effort into making a well-rounded woman of her sister.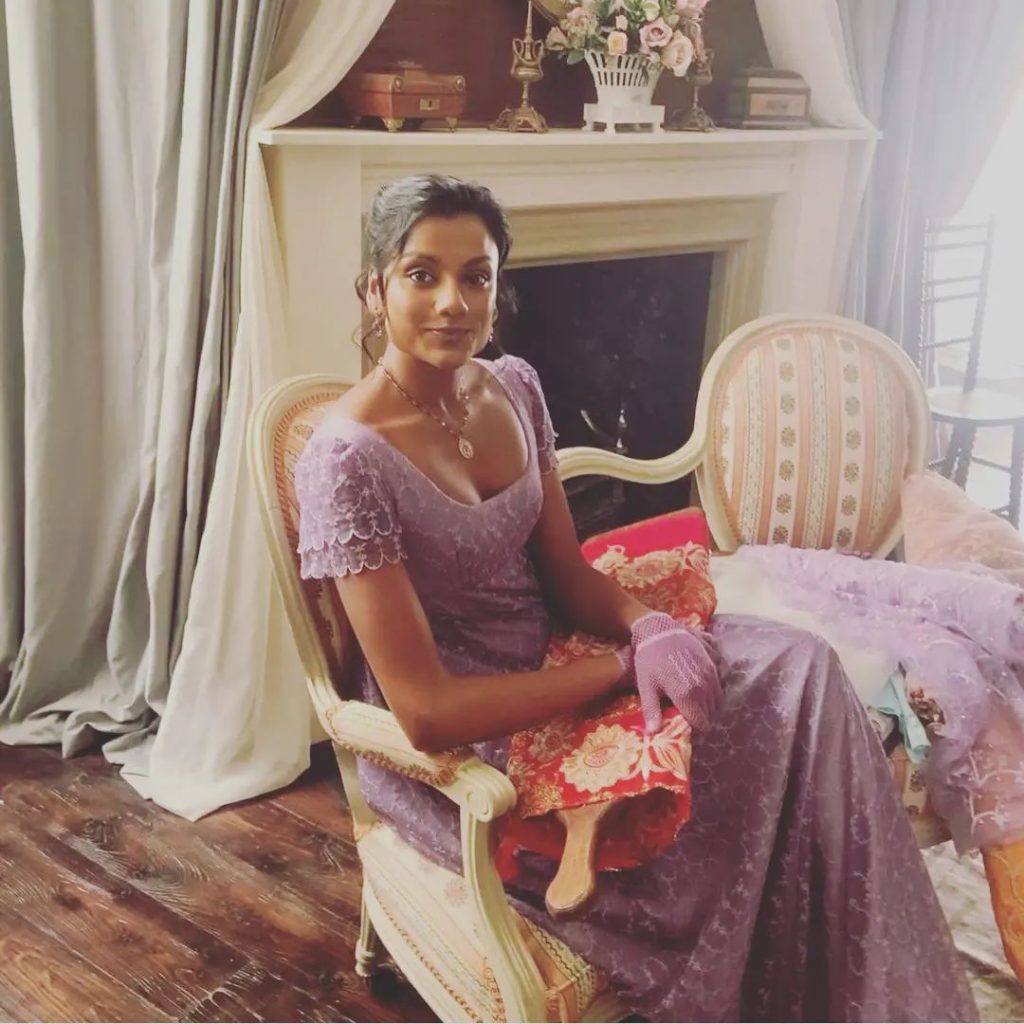 But not even strong-willed Kate is a match for the raw masculine energy pulsating from Anthony Bridgerton. She tries to stay strong, but the heart wants what it wants. We don't blame her! We became weak at the knees when Anthony and his wet blouse crawled out of that pond…
The Actress: Simone Ashley
Simone is no stranger to Netflix either. She first made her network debut in 2019 on Sex Education. She played Olivia, Ruby's best friend, who was facing some bedroom troubles of her own (which we don't suspect is a problem for her Bridgerton character!).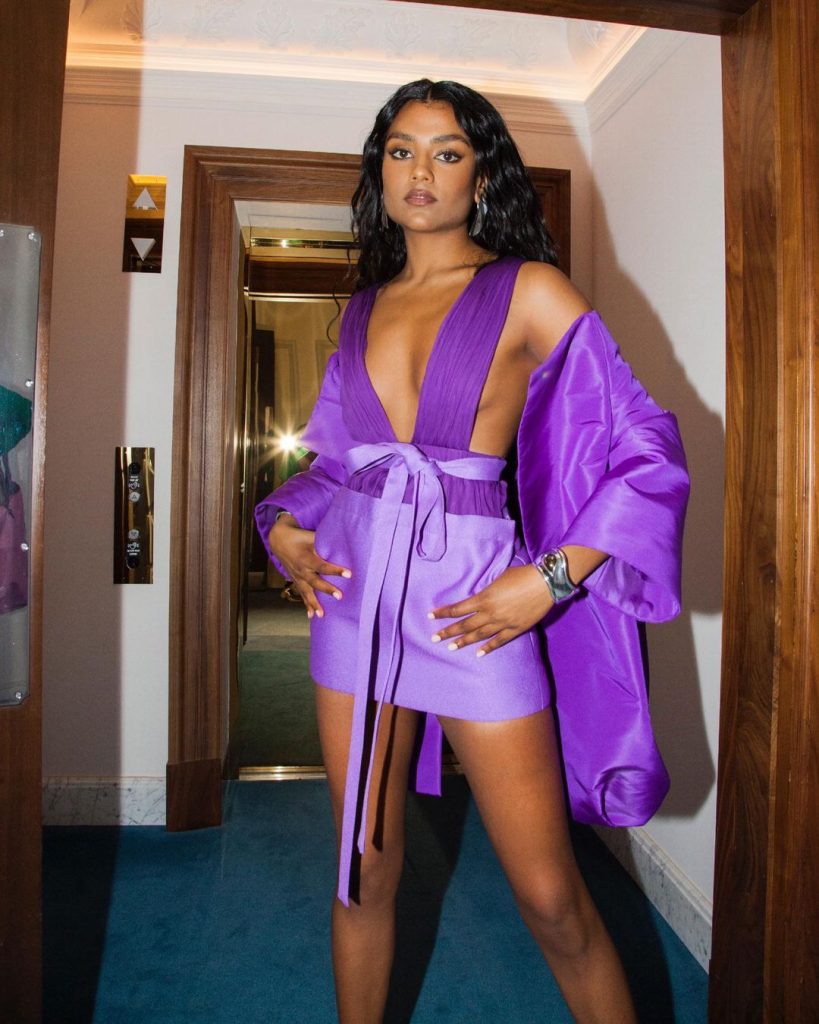 Like many of her Bridgerton co-stars, she also had a role in Broadchurch and later starred in the mini-series, The Sister. Her work on Bridgerton has undoubtedly thrust her into the spotlight, so there will be lots more to come from her soon!
The Character: Dowager Viscountess Bridgerton
Behind every noble family is a strong-willed matriarch plotting their success. As the lady of the manor, she keeps her eight children in check, which is more than a full-time job. She has beauty, style, grace, and a killer sense of humor to boot.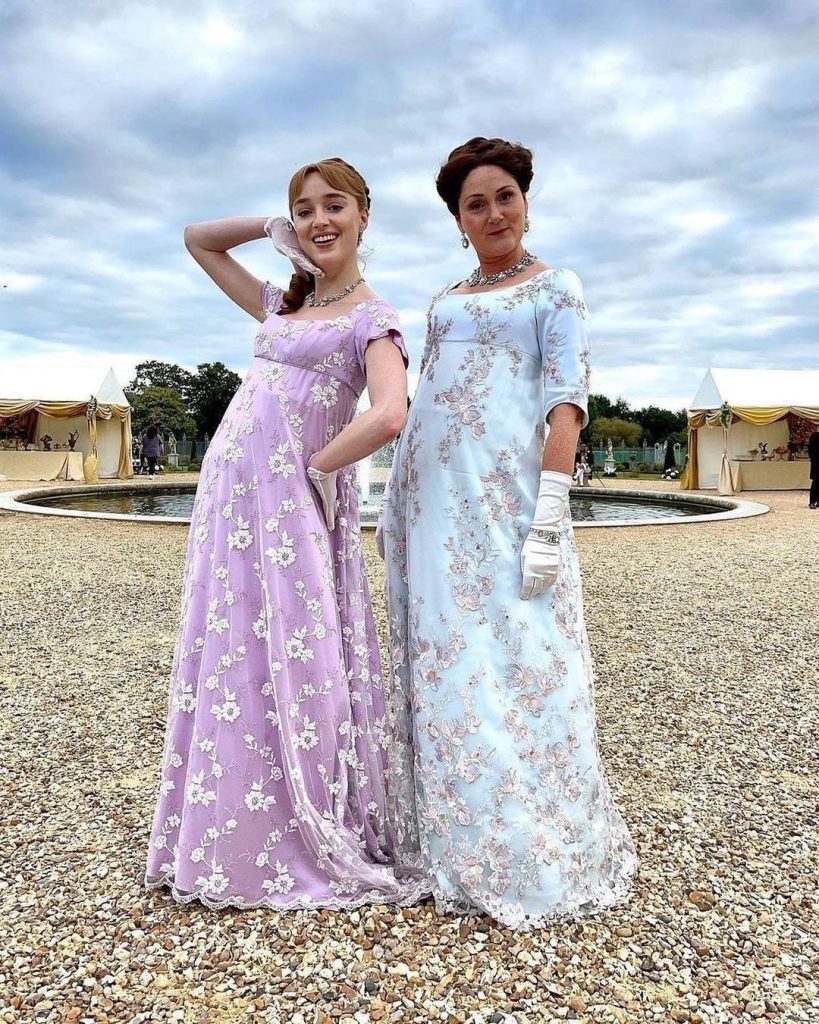 The poor woman was widowed when her doting husband was stung by a bee and had an allergic reaction. She has since stepped up to the plate to raise a remarkable bunch of children who can hold their own in London's society.
The Actress: Ruth Gemmell
Actress Ruth Gemmell has been active in the British film and TV world since the 90s and is a regular on many of their biggest shows. One of her most famous roles is alongside British heartthrob Colin Firth in Fever Pitch.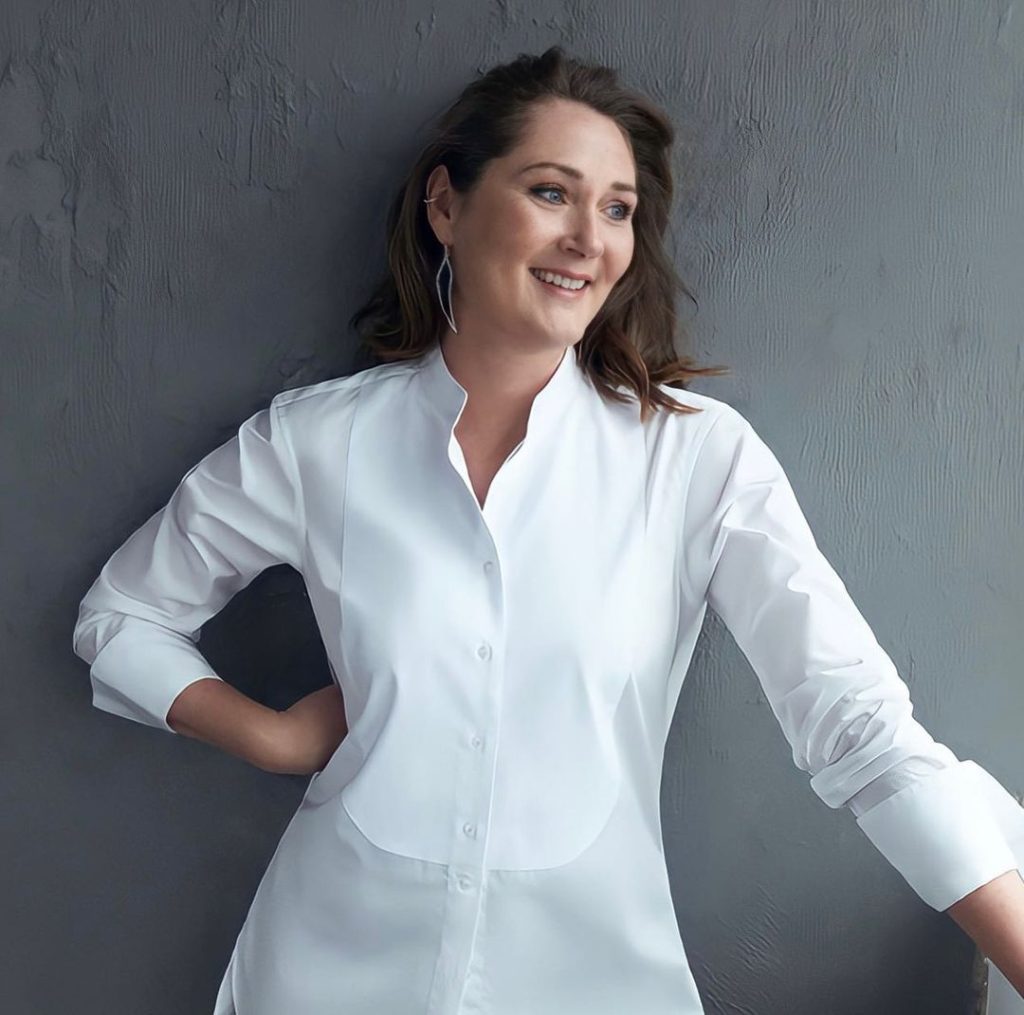 She has been bringing her brand of stoic class to many other shows, including Utopia, Midsummer Murders, and Penny Dreadful. She was also on the popular medical drama Holby City for more than ten years and featured on Doc Martin and Silent Witness.
The Character: Edwina Sharma
The youngest Sharma sister, who became the diamond of season 2, is a true gem. She is a multi-linguist that speaks French, Greek, Marathi, Hindustani, and English. She can also play multiple instruments, including sitar, maruli, and pianoforte. Simply, wow.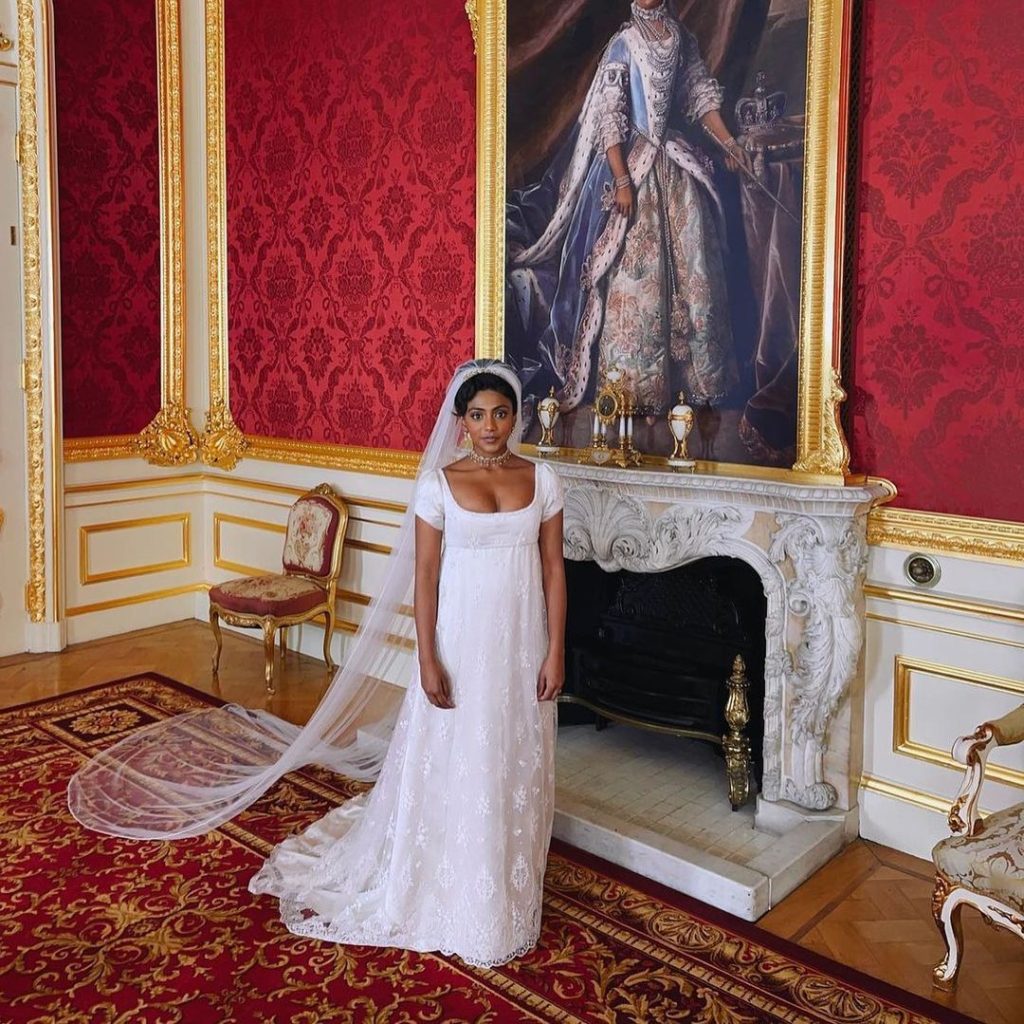 She is also an excellent dancer and the perfect lady if that isn't enough. She has multiple suitors vying for her affection, but in the end, it was the ill-fated love affair with Anthony Bridgerton that had us at the edge of our seats.
The Actress: Charithra Chandran
This actress might not have a slew of titles to her name, but just like her Bridgerton character, she speaks many languages, three to be exact. She has been honing her acting skills from a young age and has performed on the West End.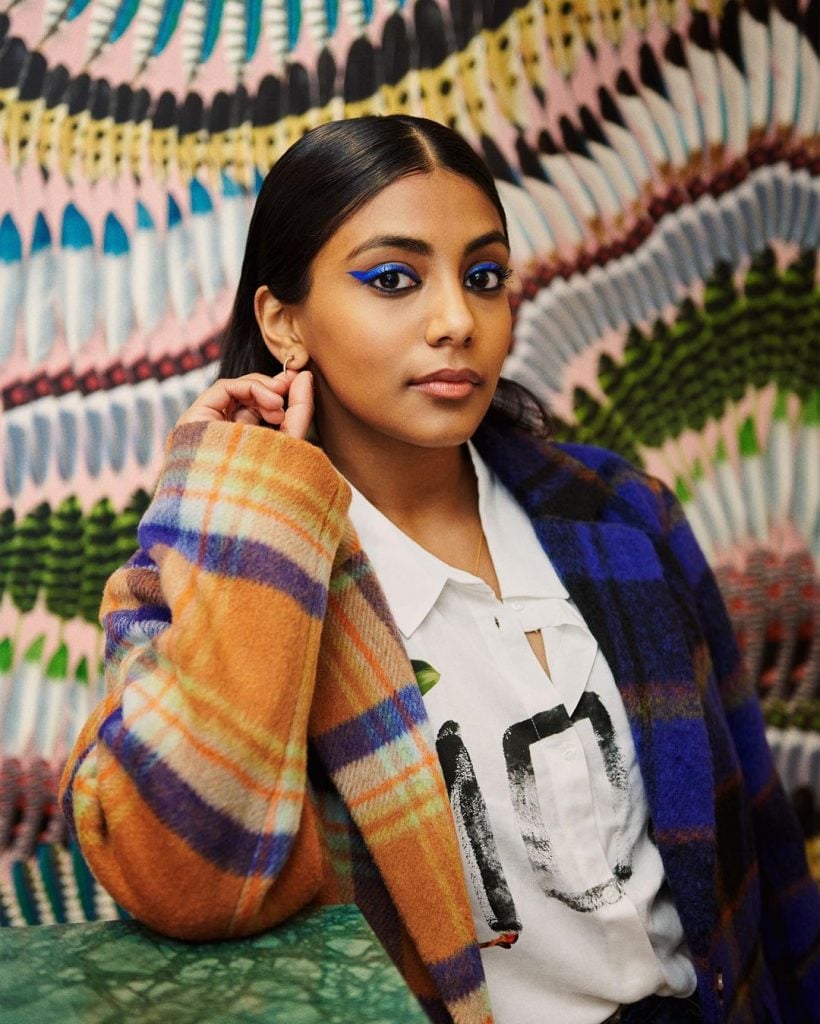 She made her TV debut in the British spy thriller Alex Ryder, in 2021 on the show's second season. Bridgerton was her first major acting credit, but we are sure it won't be her last based on her eloquent performance.
The Character: Baroness Featherington
Talk about character development. In season 1, we low key hated the baroness with all her ostentatious frocks, but, o boy, did season 2 deliver. We know the devil works hard, and Chris Jenner works harder, but Baroness Featherington takes the cake.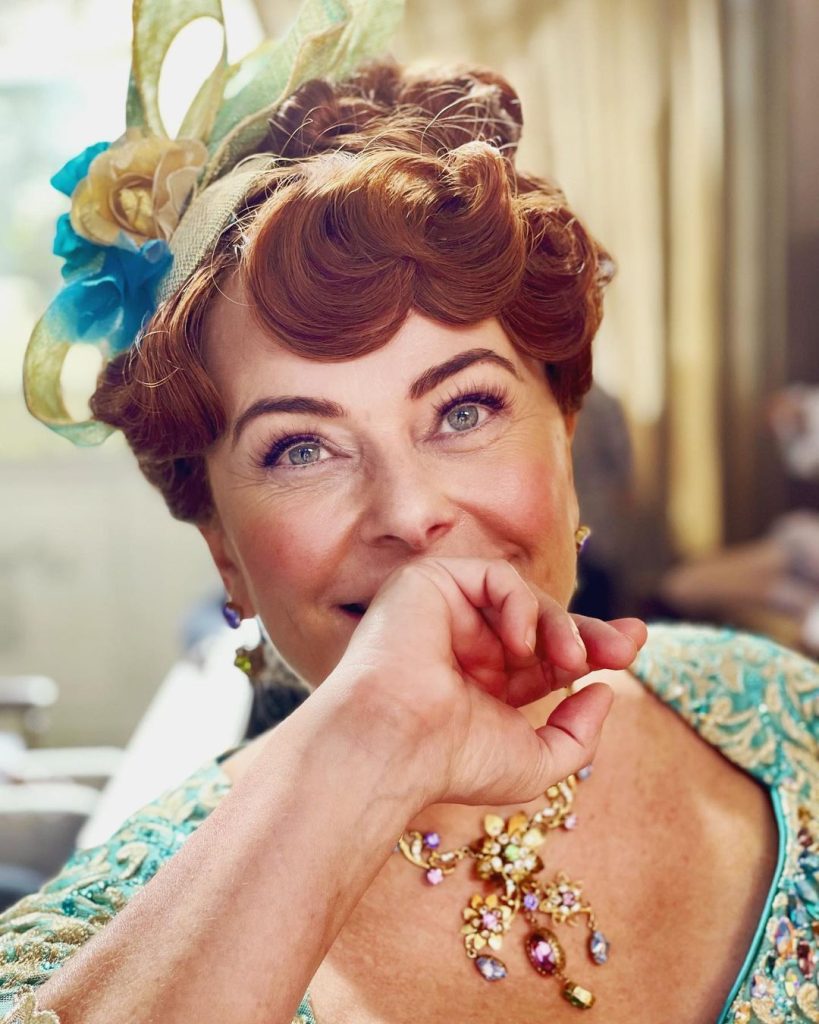 She was desperate to keep her family among the London elite, despite her husband gambling away their fortune. She might just have pulled off the impossible through some clever trickery and by playing her cards very close to her chest.
The Actress: Polly Walker
Actress Polly Walker has been gracing our screens for years and even donned a period costume or two during her career. She is also one of the most decorated actresses in the cast, with even a Golden Globe nomination under her belt.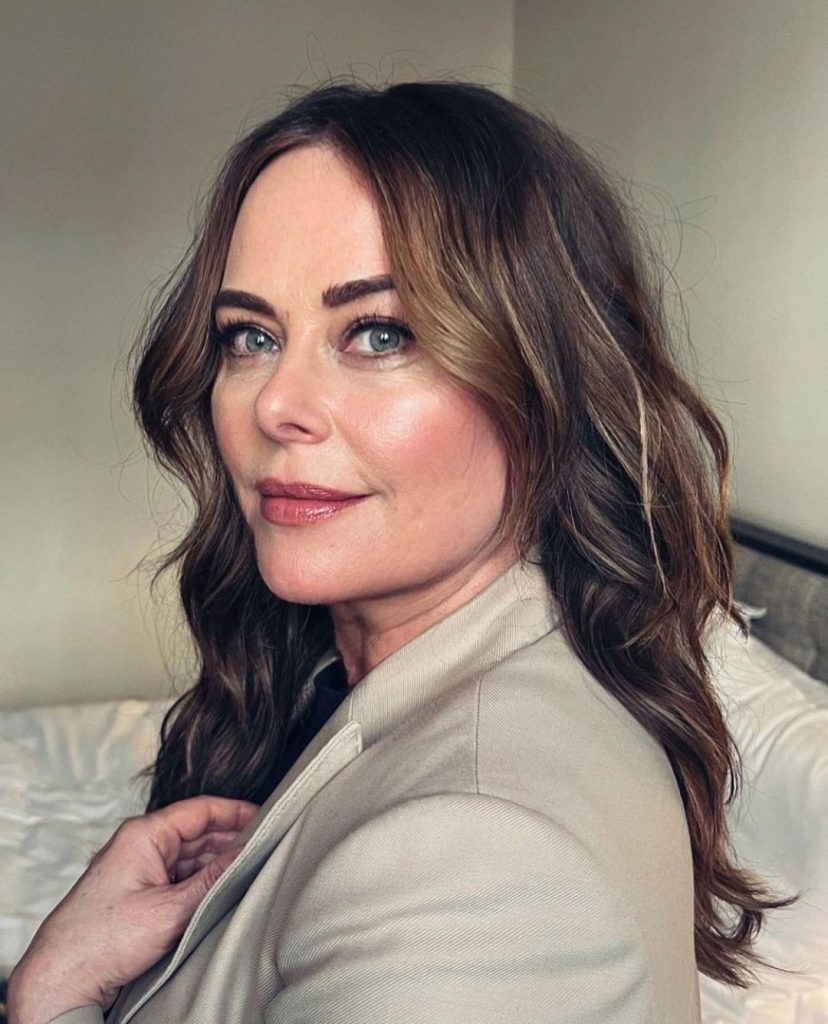 She slayed in Rome in the 2000s and received the nomination for playing Atia of the Julii, Julius Caesar's niece. She also played Jane Fairfax in the 1996 movie adaptation of Jane Austen's Emma alongside Gwenyth Paltrow. We are keen to see what is next for this phenomenal actress.
The Character: Prudence Featherinton
The eldest Featherington daughter has seen heartbreak after heartbreak, and her family's disgraced reputation does not help one bit. Most recently, she was tricked into marrying her cousin to try and keep her family's last shred of dignity in tack. Some good that did.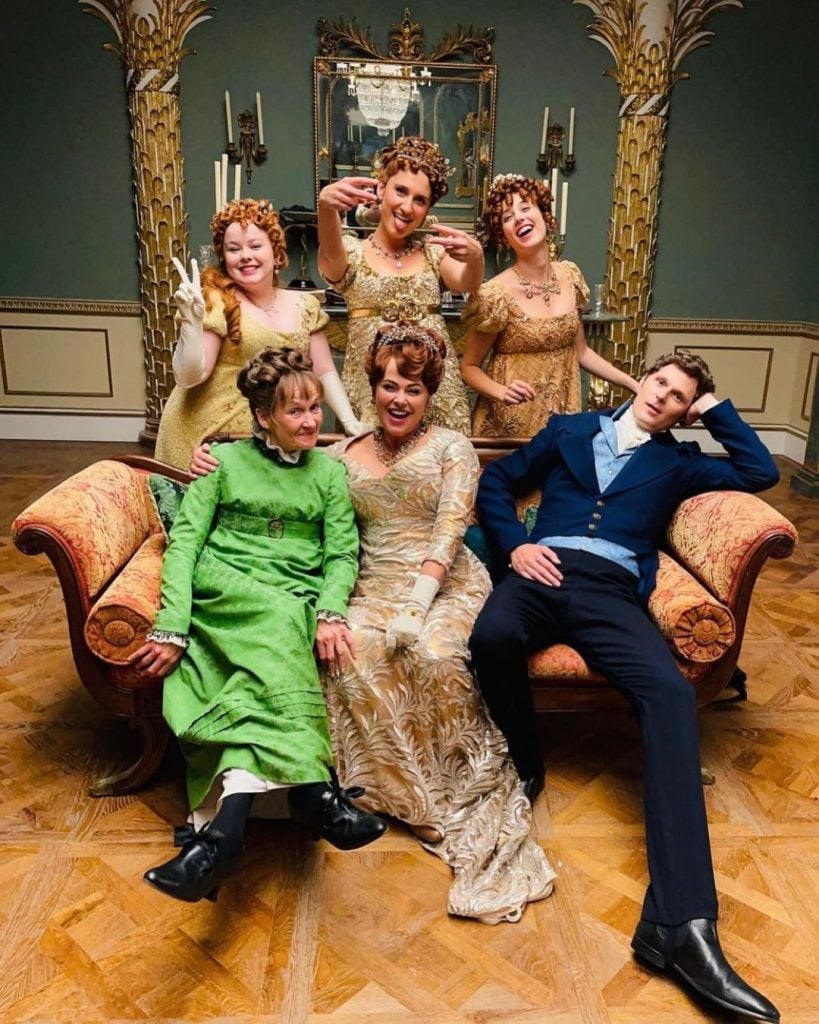 Actress Bessie Carter has some big shoes to fill in her own right as she is the daughter of 2 hugely famous British actors, Imelda Staunton and Jim Carter (from Downton Abbey fame). She has also starred in Beecham House, where she was seen wearing equally eye-catching period costumes.
Nigel Berbrooke, played by Jamie Beamish
We thank the stars we didn't have to stare into Nigel's smug face for another second when season 2 of Bridgerton rolled around. It's been a while since a character has been so universally despised, and Nigel truly deserved the title.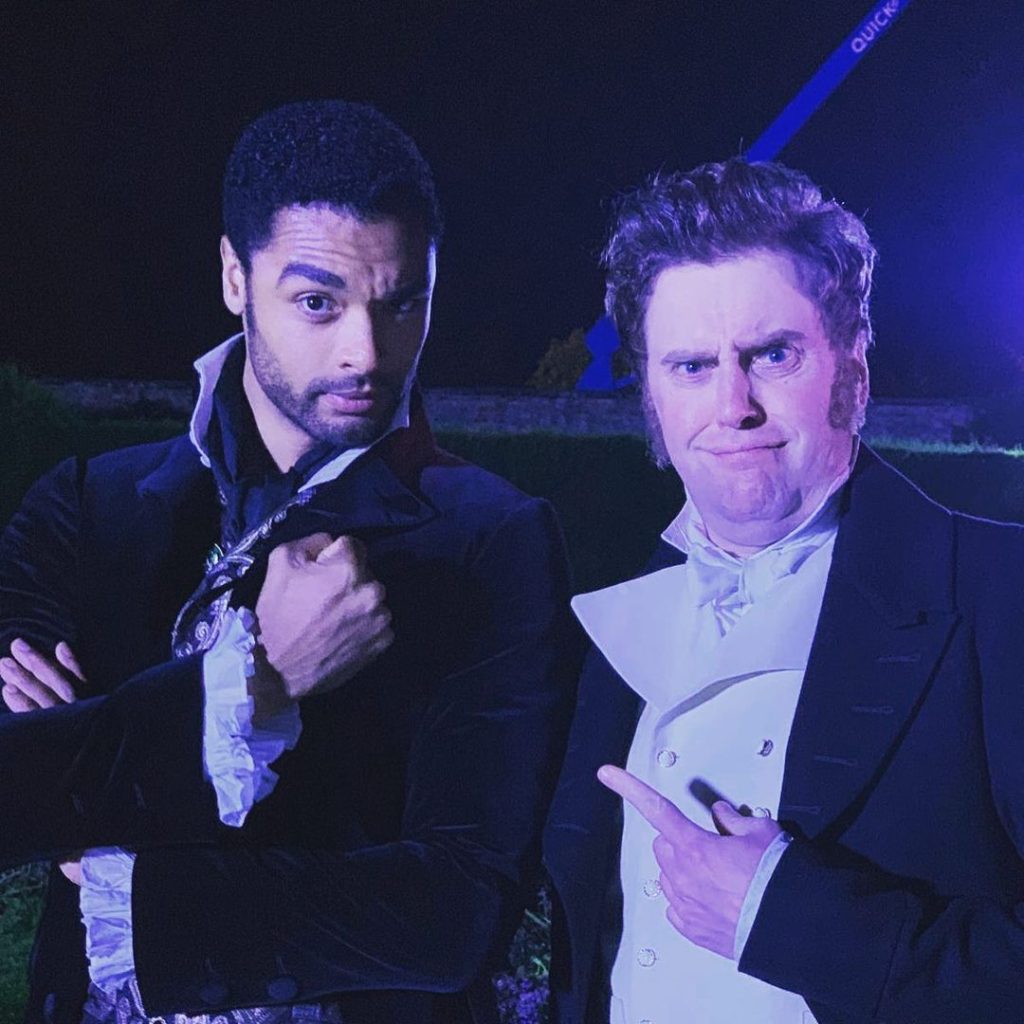 Actor Jamie Beamish is another story. He is quirky and charming in all the right ways and was seen on screen with fellow Bridgerton alum Nicola Coughlan. Together they starred in the hilarious Derry Girls as troubled teens in 90s Ireland.
 Cressida Cowper, played by Jessica Madsen
As if Daphne didn't have enough to deal with already, she also had to withstand the diabolical plotting of her debutante nemesis Cressida. She was always scheming and undermining Daphne, trying to sink her talons into the ton's most eligible bachelors.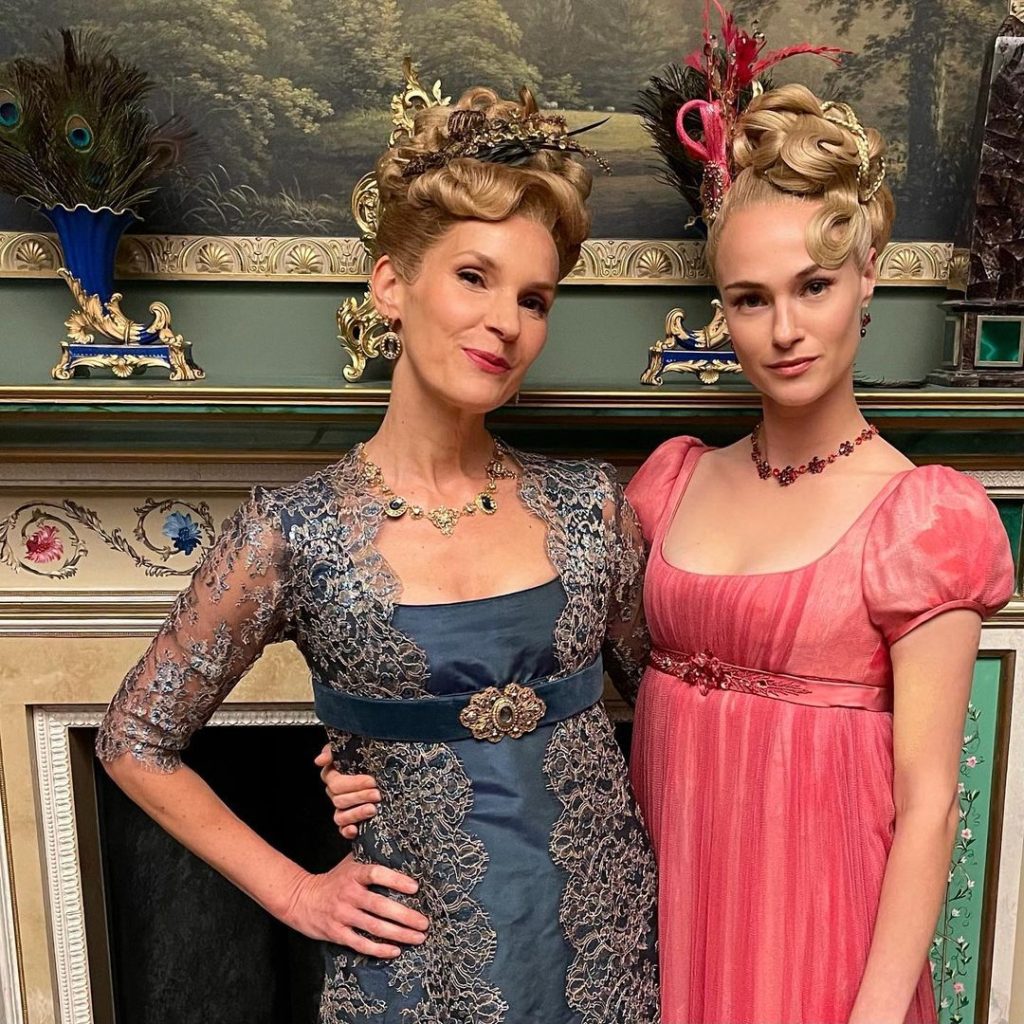 The actress Jessica Madsen has only been in the industry for roughly four years, but she already has racked up some impressive credits. She first came to our attention in the horror Leatherface and she later had roles in both Rambo: Last Blood and Dark Light.
Hyacinth Bridgerton, played by Florence Hunt
The youngest Bridgerton was overcome with joy at the prospect of being sister to a Princess but her dreams were dashed when Daphne settled for a Duke. Nevertheless, she has been filling the drawing-room with her infectious spirit, and we can't wait to see more of her as she grows up on the screen.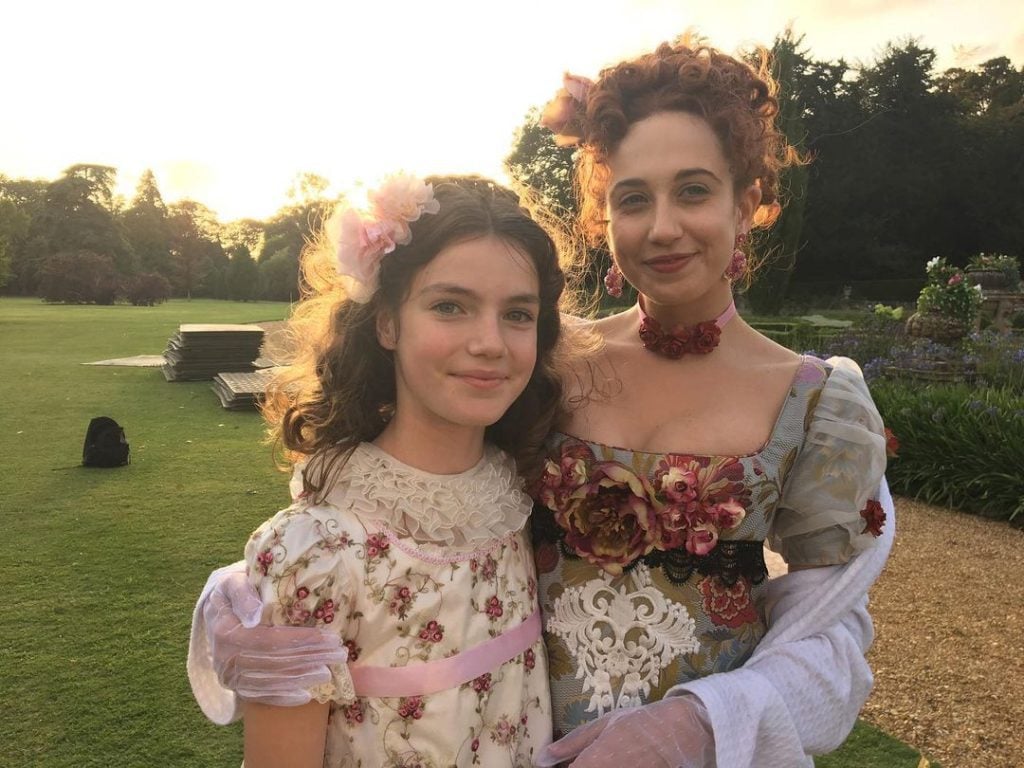 At 13, she has already starred in 2 super popular Netflix shows. She played along with fellow Bridgerton cast mate, Polly Walker, in Cursed. She won over audiences as the charming younger version of Nimue, a teenage sorceress. What will be next for the young actress?
Madame Delacroix, played by Kathryn Drysdale
The ladies of the ton are a boujee bunch, and there is no place for an English commoner among them. So, Madame Delacroix crafted a sneaky plan to fake an appropriately fancy French lineage to attract these uppity ladies to her dress shop.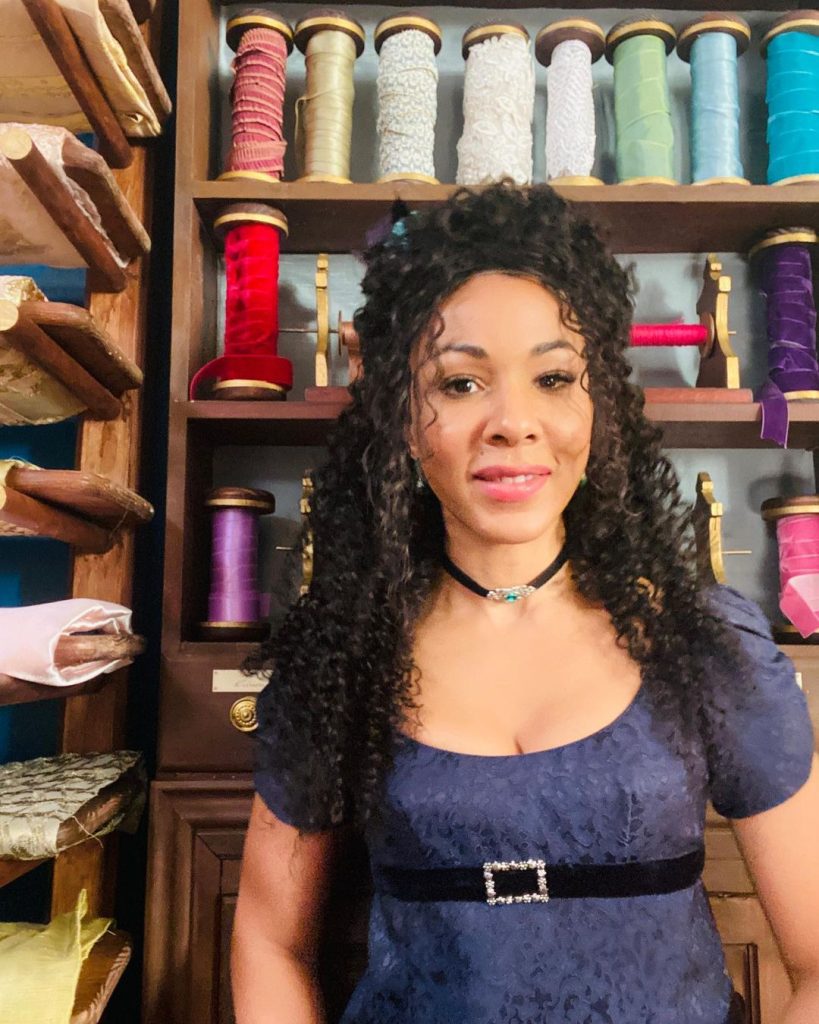 This isn't the first-time actress Kathryn Drysdale has had to fake her way into high society, either. In the mockumentary series, The Windsors, she puts a humorous spin on the real-life struggles of Meghan Markle during her time as part of the royal family.
Gregory Bridgerton, played by Will Tilston
Little Gregory Bridgerton is the 7th child and youngest male member of the clan. Although he doesn't attend the glitzy ton balls, he regularly plays alongside his siblings in the drawing-room, keeping a close eye on his hunky older brothers and their complicated affairs.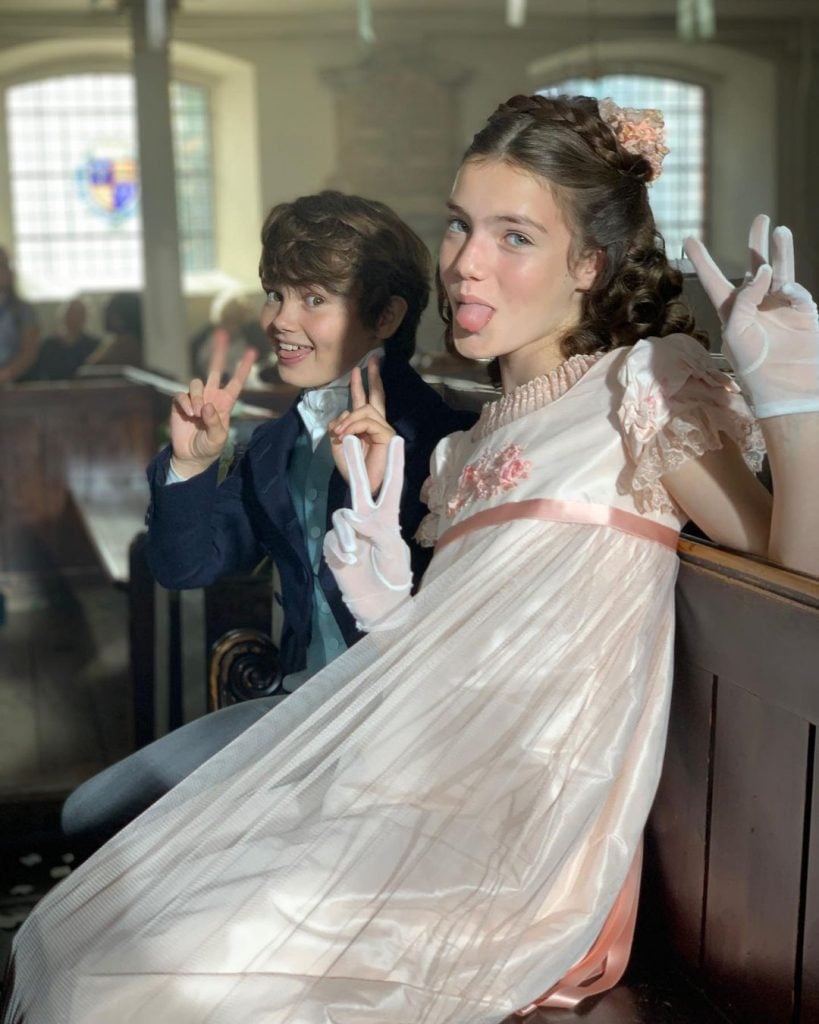 But young as he is, Will Tilson is no stranger to the limelight, and he took a leading role beside Margot Robbie and Domhnall Gleeson when he was very young. The adorable child actor played Christopher Robin in Goodbye Christopher Robin. We are sure this won't be the last time he will be stealing the spotlight on screen!
Sienna Rosso, played by Sabrina Bartlett
Sabrina Bartlett blew us away as the fiercely independent and talented Sienna Rosso. The actress had to nail her acting role, and she had to learn how to sing opera (in Italian!) for the part. Although she didn't get her happy ending with Anthony, we thoroughly enjoyed her presence in Bridgerton season 1.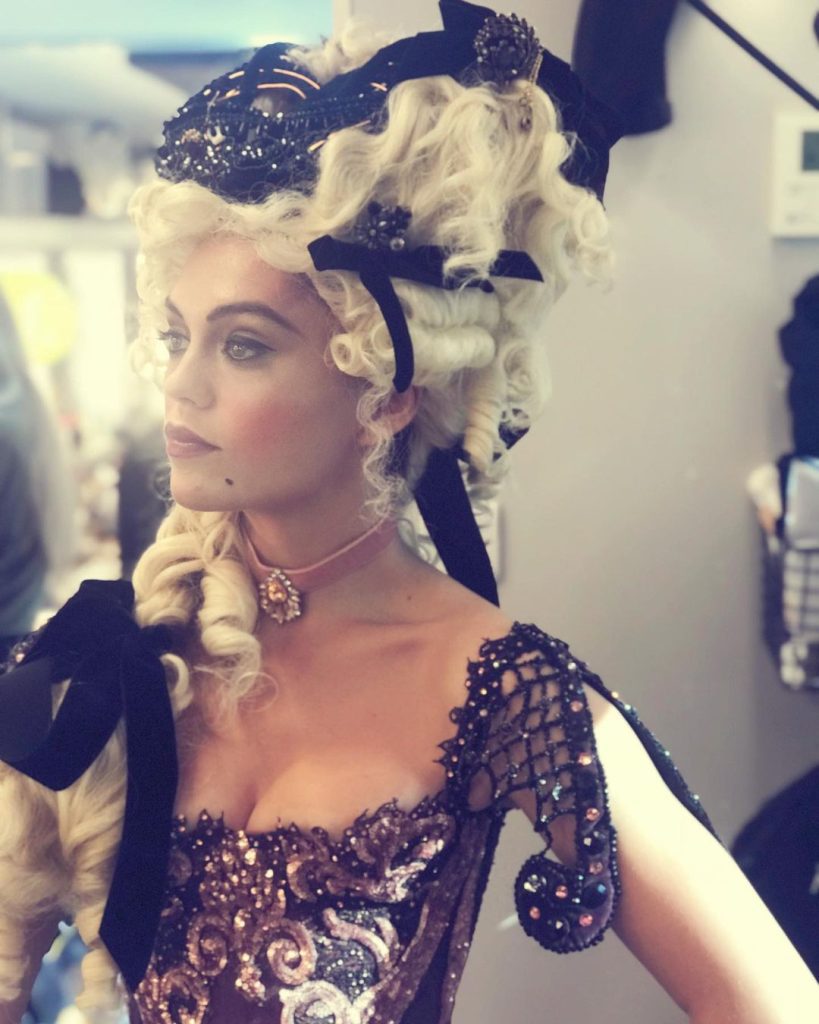 It seems like this actress was destined for a regency-era life as she is no stranger to period pieces. She had minor roles in Game of Thrones and Da Vinci's Demons, and now she plays a royal in Knightfall. Her role as Princess Isabella is quite possibly her strongest yet, and we can't wait to see what she delivers next.