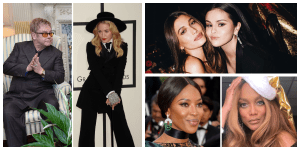 Battle Of The Stars: A Look At 40 Epic Celebrity Feuds
By Vukosi M
---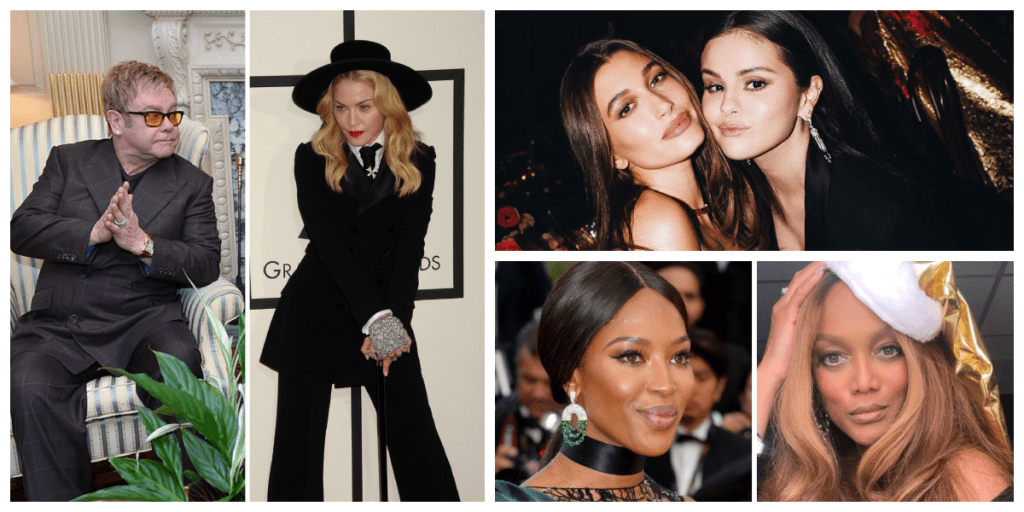 Hollywood may be a place of glitz and glam, but every once in a while, things are bound to get heated. Sometimes, our superstar favs provide entertainment beyond the script and find themselves embroiled in public conflicts with industry peers.
We're inclined to believe that when it comes to celebrity culture, life often imitates art and not vice versa – or perhaps our stars keep missing the director's cue to cut. We don't mind a bit of drama to distract us from our boring, non-showbiz reality, though, so no complaints from us!
Here's a look at 40 of the most infamous celebrity feuds in Hollywood. In case you were wondering how some of these beefs started, don't worry – we'll school you!
50 Cent vs. Floyd Mayweather
50 Cent must really trust his fists to pick a fight with boxing champion Floyd Mayweather Jr. The "In the Club" rapper seems to thrive on making public declarations of war because he's had more feuds than hits over the years.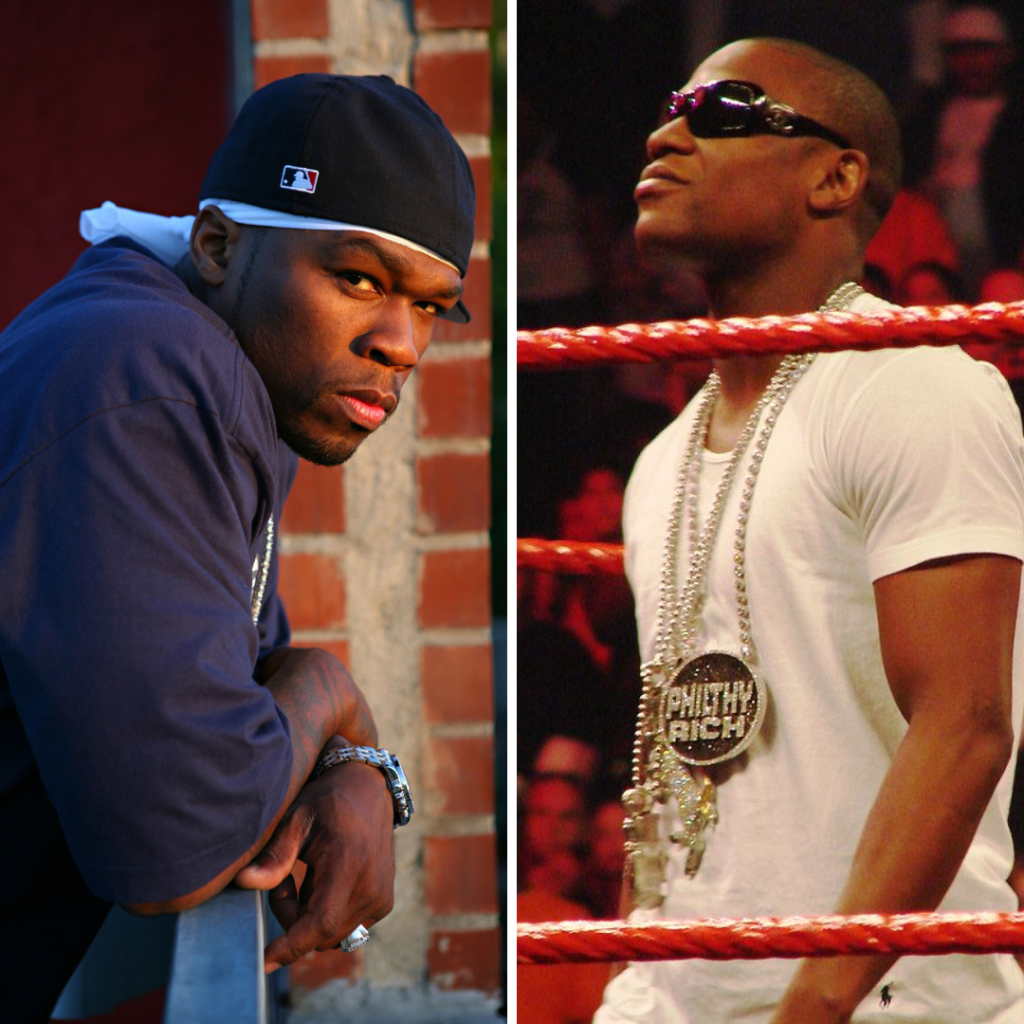 The friends-turned-enemies used to get along before 50 Cent blasted the famous boxer on social media, even accusing the boxer of not being able to read. Wouldn't it be nice if these two could settle their feud in the ring instead of hurling petty insults through their fingertips? We bet tickets to the match would sell out instantly!
Paris Hilton vs. Nicole Richie
No one really knows what caused the rift between the once tied-to-the-hip friends turned enemies, but rumor has it that Nicole Richie once aired Hilton's dirty laundry by showing the socialite's sex tape to guests at a party. That is the ultimate betrayal.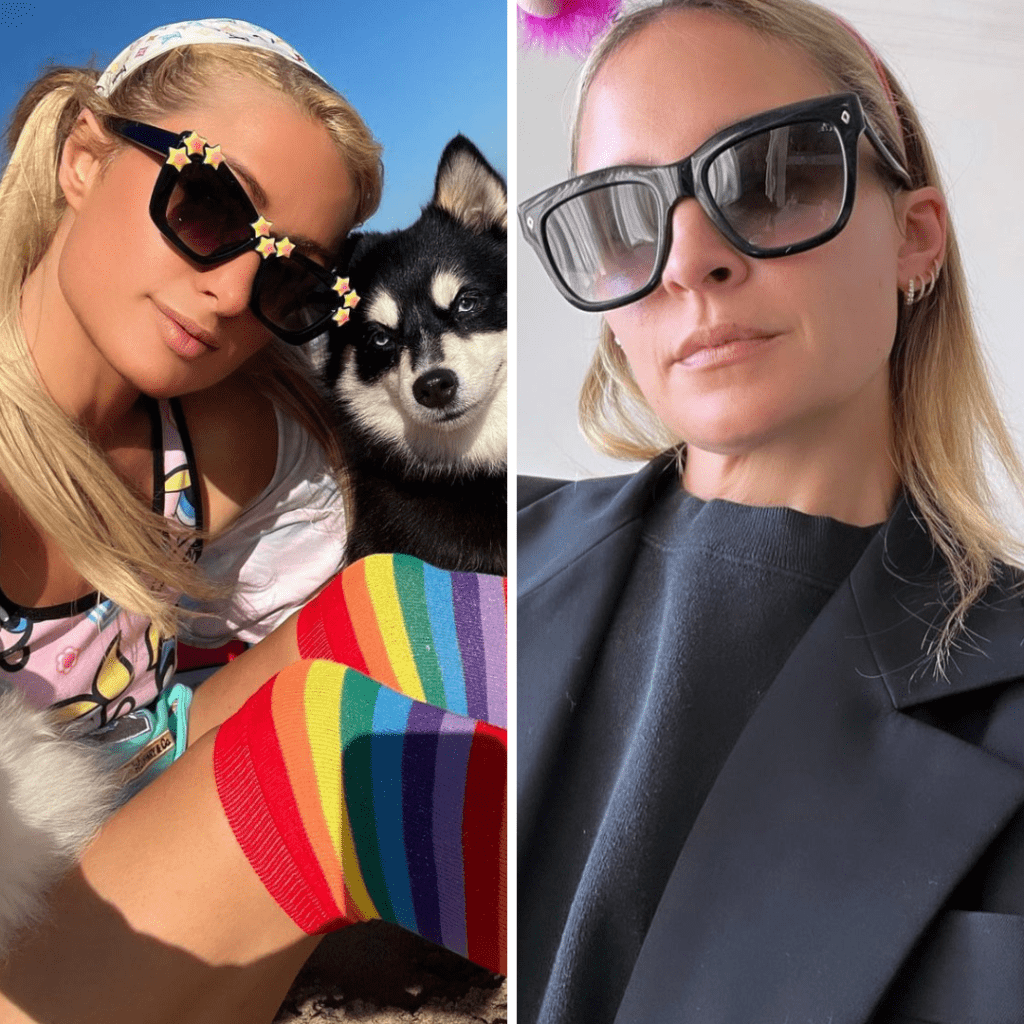 Paris Hilton was the life of every prominent Hollywood party back in the early 2000s, basically inventing the influencer title long before the days of social media. Although Richie says they simply grew apart, we can't help but think there's more to the story.
50 Cent vs. Wendy Williams
50 Cent's notoriety for being petty is well-known in showbiz; even the queen of shade, Wendy Williams, got a taste. It all started when the talk show host questioned the rapper's sexuality after he'd made transphobic comments about an industry peer.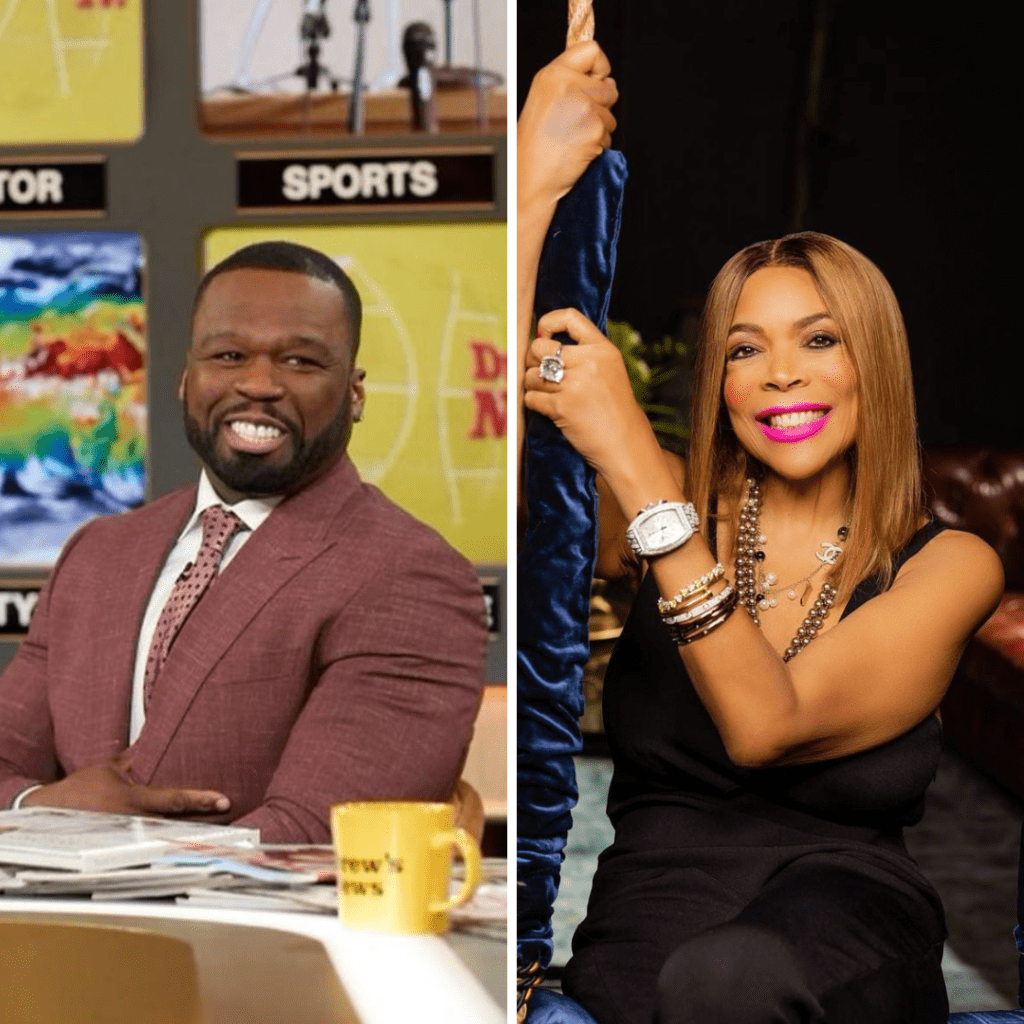 Williams fuelled the feud even further by calling 50 Cent out on his relationship with his estranged son, which the rapper didn't take kindly to. So, he clapped back at the talk show host by bringing up her substance abuse history and husband's infidelity. The two celebs now seem to have made peace.
Kim Kardashian vs. Chloe Grace Moretz
Kim Kadarshian's beef with former child star Chloe Grace Moretz has been cooking since 2016 when Moretz commented on Kim's sexy selfie, saying, "I truly hope you realize how important setting goals are for young women, teaching them we have so much more to offer than just our bodies." Shady much?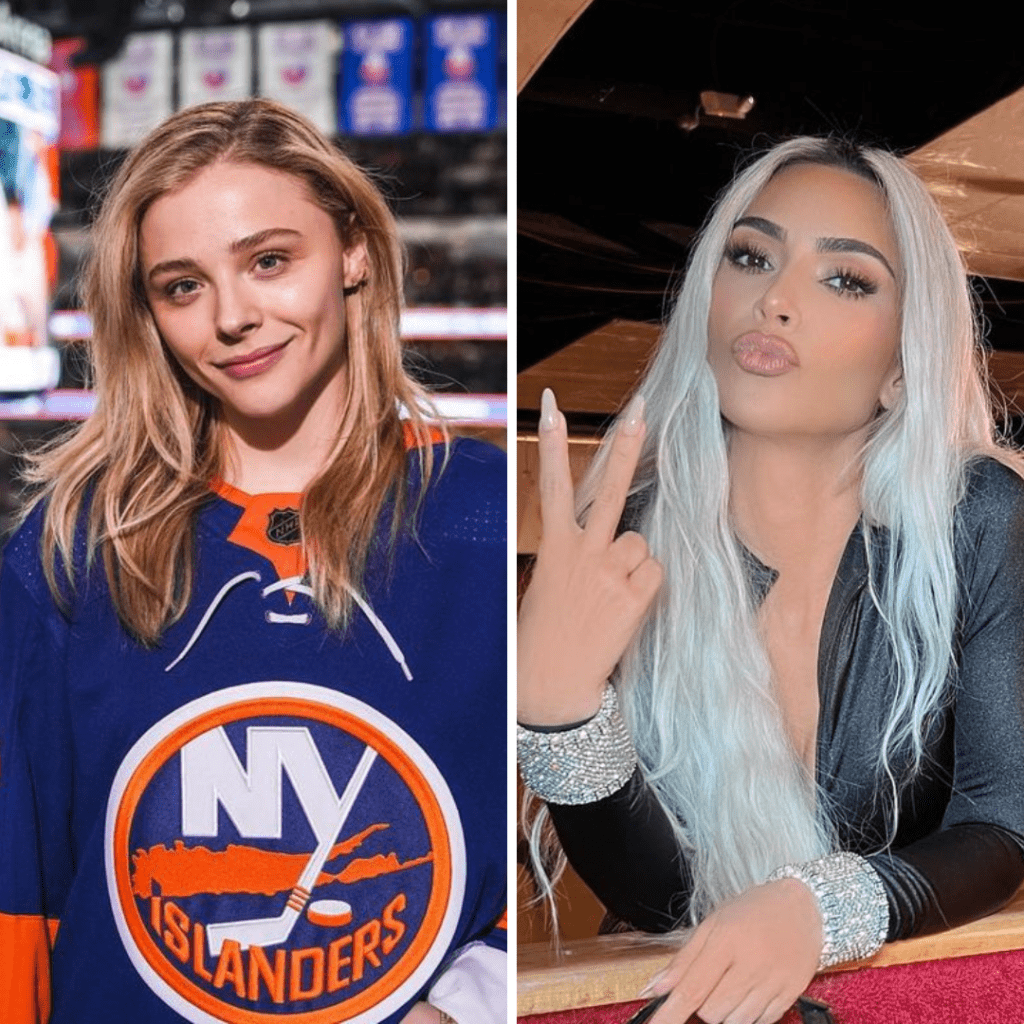 Well, the former Mrs. West didn't take kindly to the comment and went on to call Chloe a hypocrite since she'd posed nude in 2015 for Nylon magazine. When it comes to Kim, Chloe just can't help herself – even calling Kim "sad" during a Variety interview.
Demi Lovato vs. Selena Gomez
Perhaps growing up is really a thing after all because Demi Lovato and Selena Gomez were once besties, brought together by child stardom. The two Disney Channel stars grew up with each other, all while entertaining children worldwide through television performances.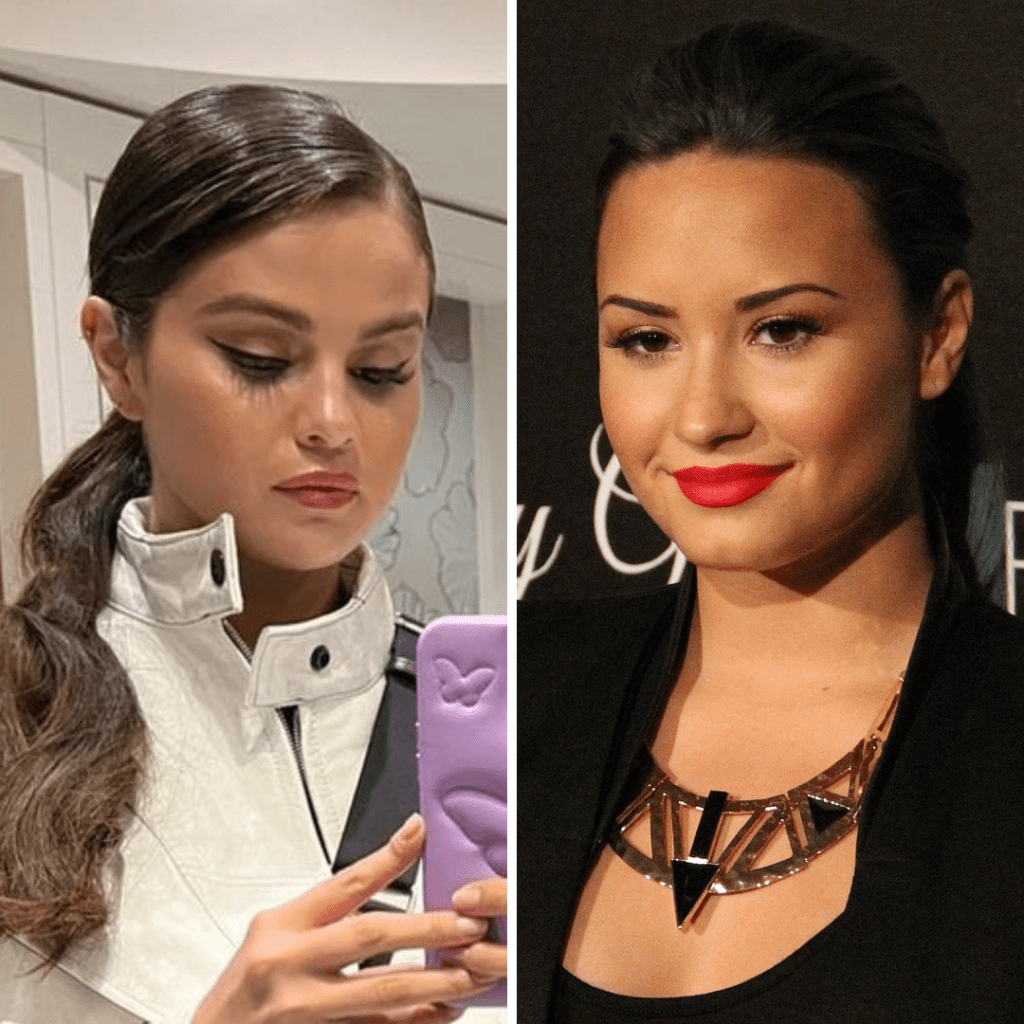 It seems that just like their Disney careers, the co-child stars' friendship is now a distant childhood memory. The relationship started falling apart in 2010, with Lovato unfollowing Gomez on social media four years later. If you were hoping for a reunion, forget about it because Demi certainly has.
Paris Hilton vs. Lindsay Lohan
Paris Hilton and Lindsey Lohan are the original party girls. Long before excessive partying and binge drinking was a thing, this duo did the absolute most – defining the phrase "girls gone wild!" Unfortunately, the friendship burnt out as quickly as it started.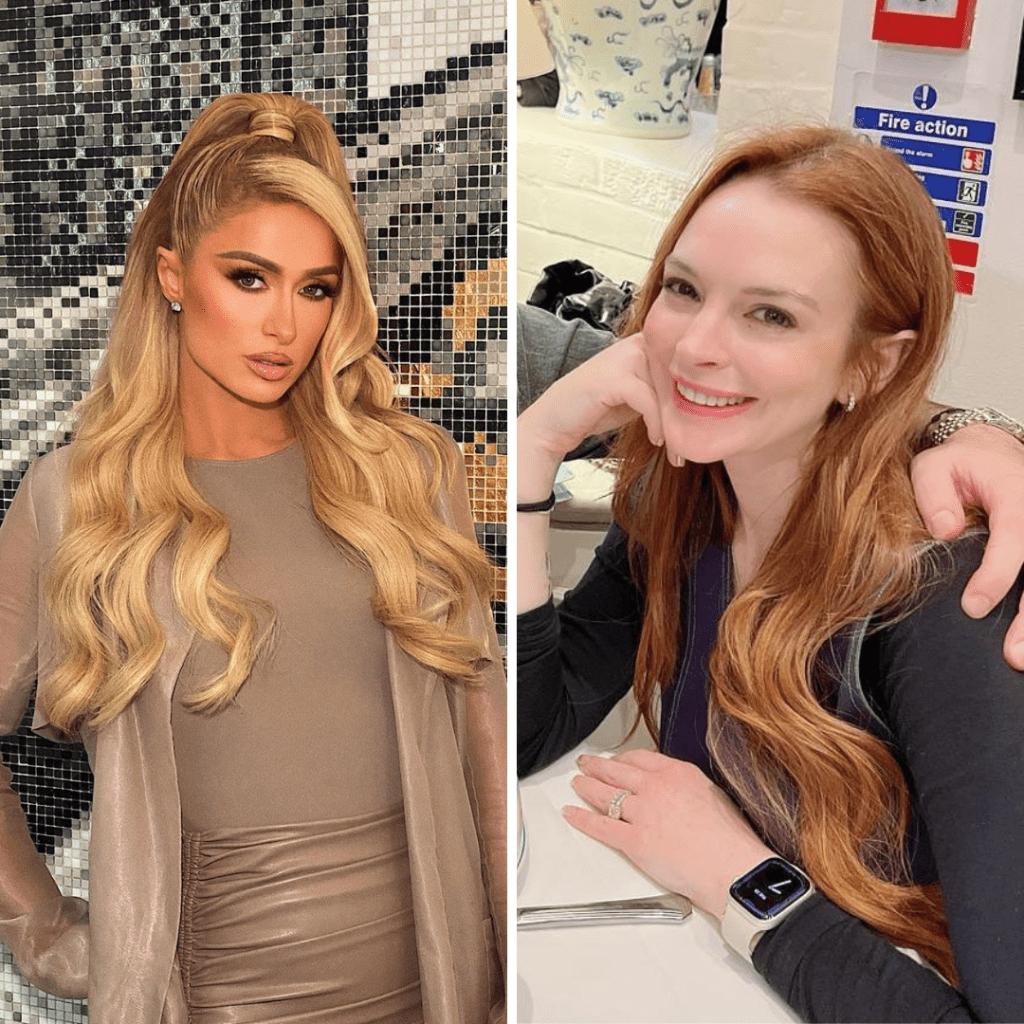 As can be expected with larger-than-life personalities, there's only room for one at the table. So, we're not surprised Hilton and Lohan couldn't co-exist. The friendship ended on a sour note, with Lindsey accusing the wealthy heiress of assaulting her. On the other hand, Paris called the former child star a pathological liar.
Kanye West vs. Taylor Swift
Beyoncé's iconic Sasha Fierce album is to blame for this beef! The album was so good Kanye West felt it deserved to win an MTV Video Music Award for Best Female Video. So, when the award went to Taylor Swift, Ye instantly lost it!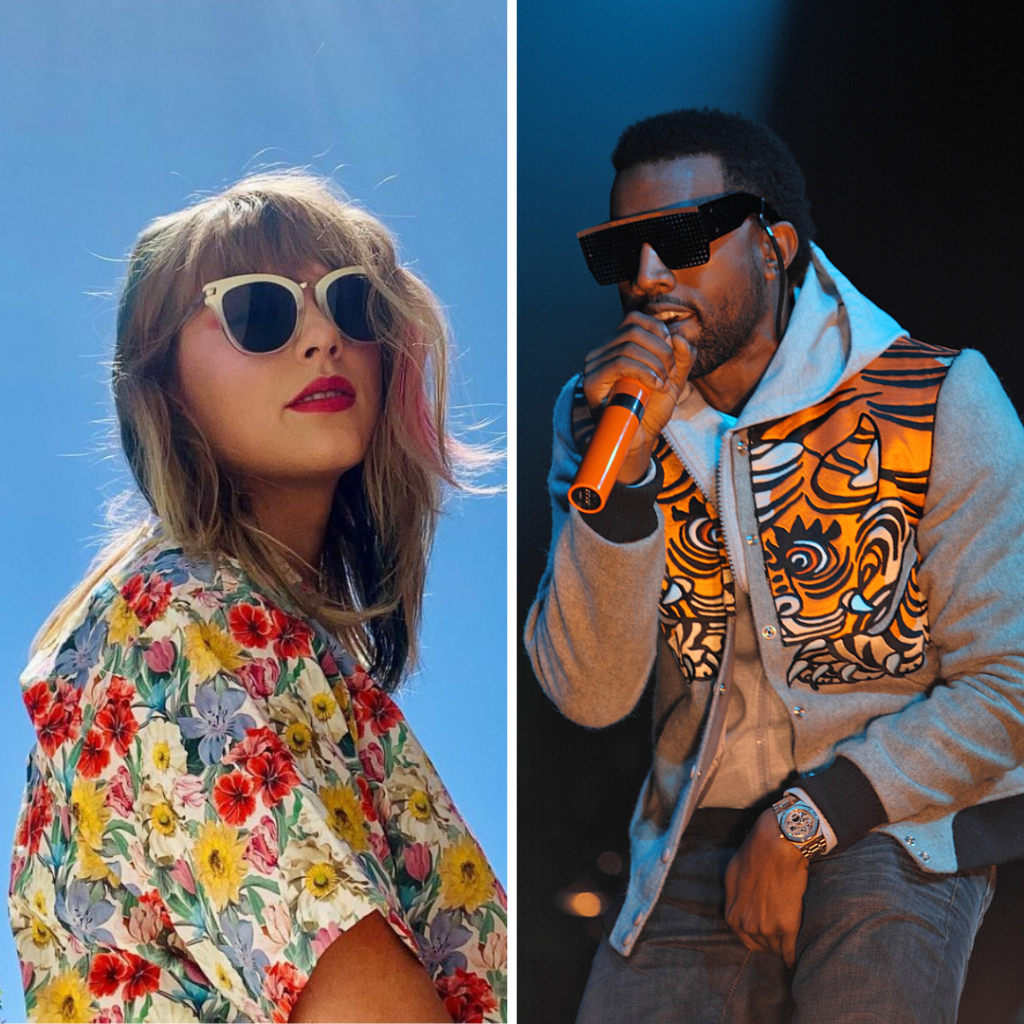 West quickly took to the stage during Swift's acceptance speech and grabbed the mic to declare that Queen B was the rightful winner and that she'd been robbed. The rapper reheated the beef again in 2016 when he called the country star an unflattering word in his song "Famous."
50 Cent vs. Lala Kent and Randall Emmet
50 Cent does not discriminate. The notorious rapper seems forever ready to pounce on anyone who steps on his bad side. Reality television star Lala Kent and her Hollywood producer fiancé Randall Emmett were not exempt from 50's petty jabs.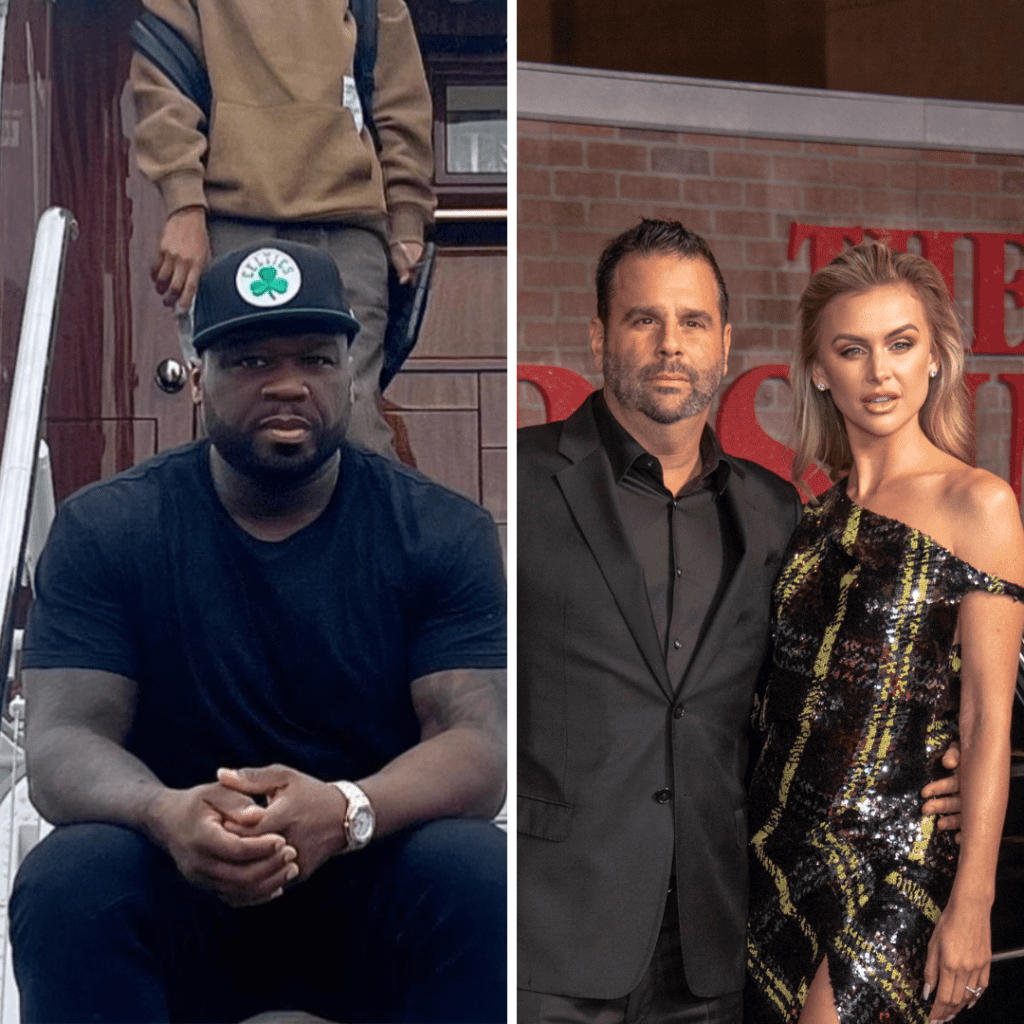 The multimillionaire rapper publicly demanded that Randall repay a loan, marking the start of a continuous feud. 50 threw shade at the film producer until payment was made, and the beef was squashed…until Lala claimed to have bruised the rapper's ego on live television. As always, 50 Cents didn't hold back, dragging Kent for her cosmetic choices.
Angelina Jolie vs. Jon Voight
We're not sure whether to label this a Hollywood feud or a classic case of domestic differences between the famous father-daughter duo. John Voight is reported to have left the family unit when Angelina Jolie was still in her infancy.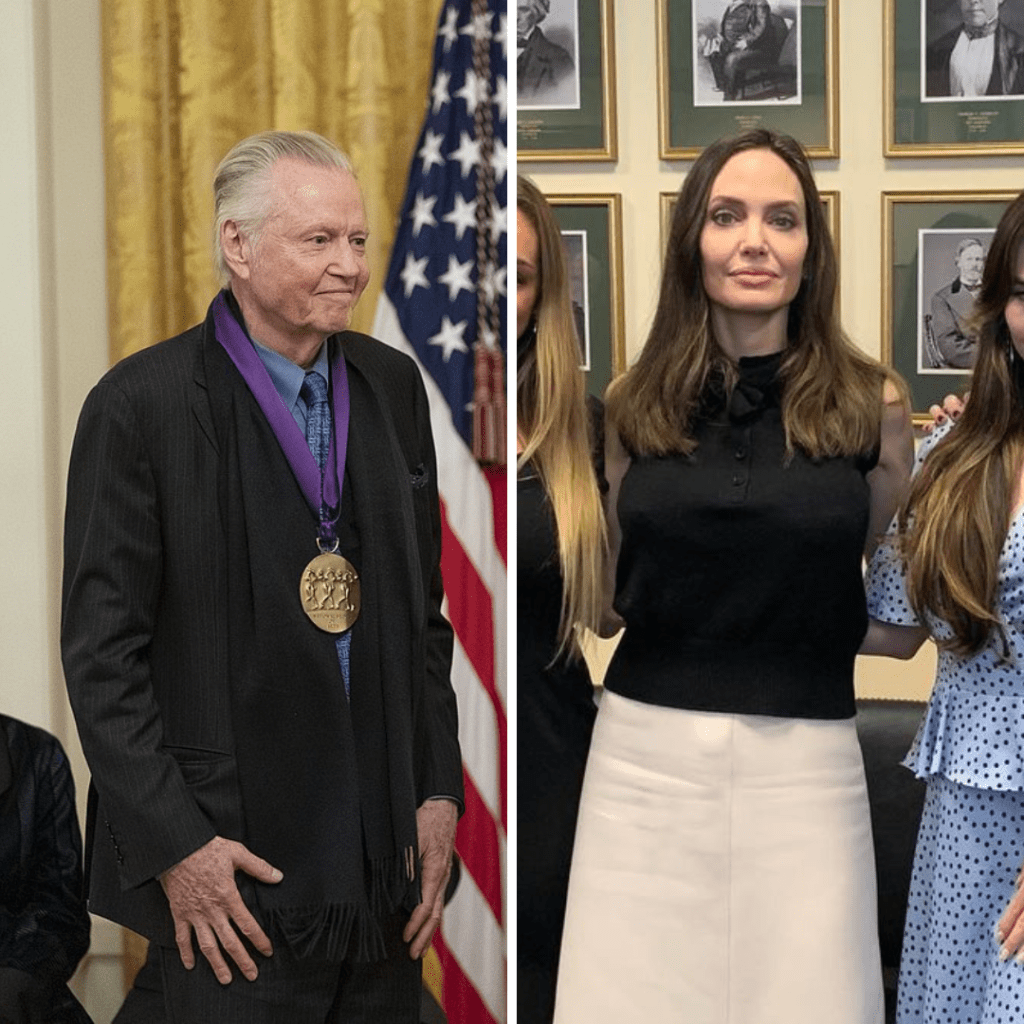 The stars had a cordial relationship before the Anaconda actor publicly questioned his daughter's mental stability after she split from ex-husband Billy Bob Thornton, which led the Wanted actress to drop 'Voight' as her last name. Jolie and Voight seem to have mended their relationship, and the veteran actor has been granted access to his grandchildren.
Gabrielle Union vs. Simon Cowell
Simon Cowell has quite a reputation when it comes to being mean to talent show contestants. The executive producer's rude remarks come second to Cruella's, and apparently, his attitude extends off-screen. Actress Gabrielle Union literally got the front-row seat to Cowell's unpleasantry.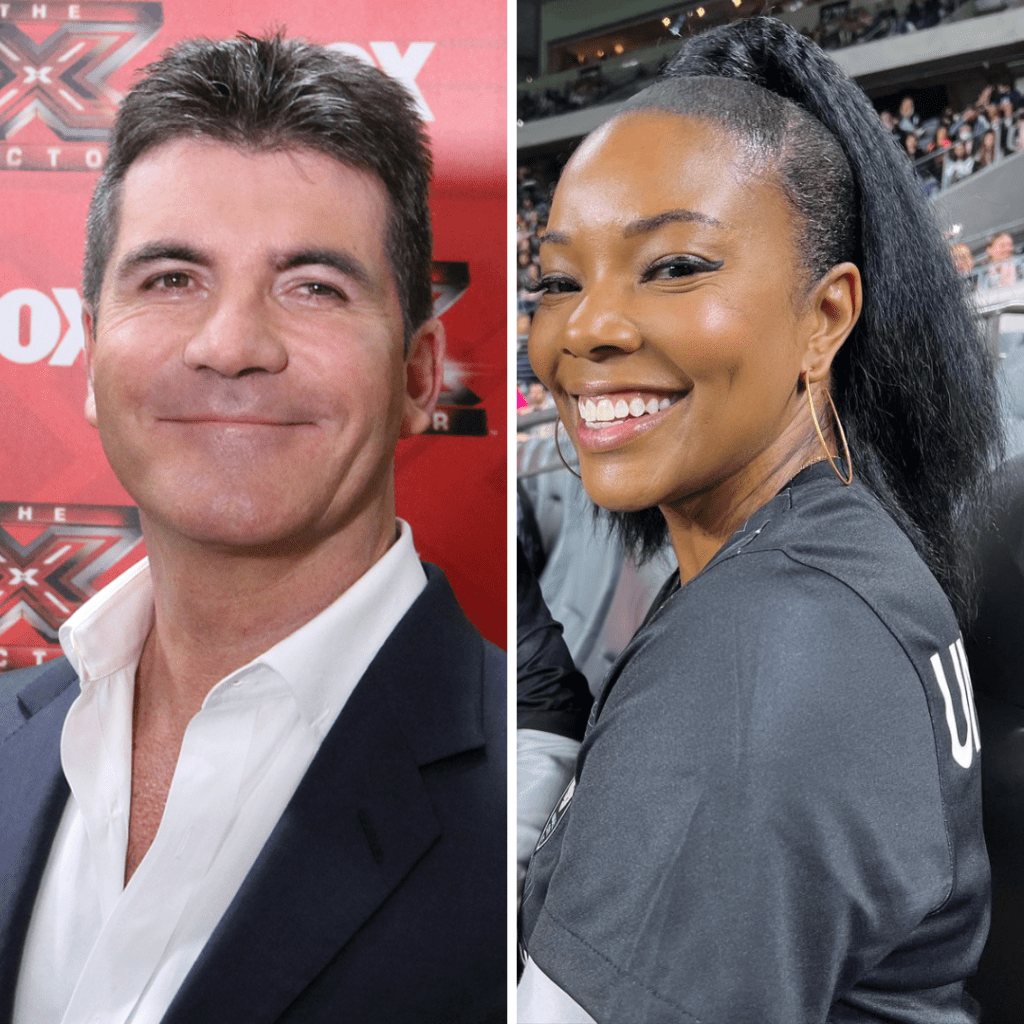 After joining America's Got Talent as a judge in 2019, Union says she witnessed discrimination based on sexual orientation alongside racist jokes, which Cowell, as the show's producer, failed to prevent. He apparently also smoked around the Being MaryJane star, knowing that she's allergic. Union left the show after a single season, and we're not surprised!
Will Smith vs. Janet Hubert
If you've never heard of the Fresh Prince of Bel-Air, then you're probably too young! But don't worry; we've got you. Despite being part of the show from the beginning as the original Aunt Vivian Banks, Janet Hubert abruptly left midway. Apparently, Will Smith had a hand in the star's departure.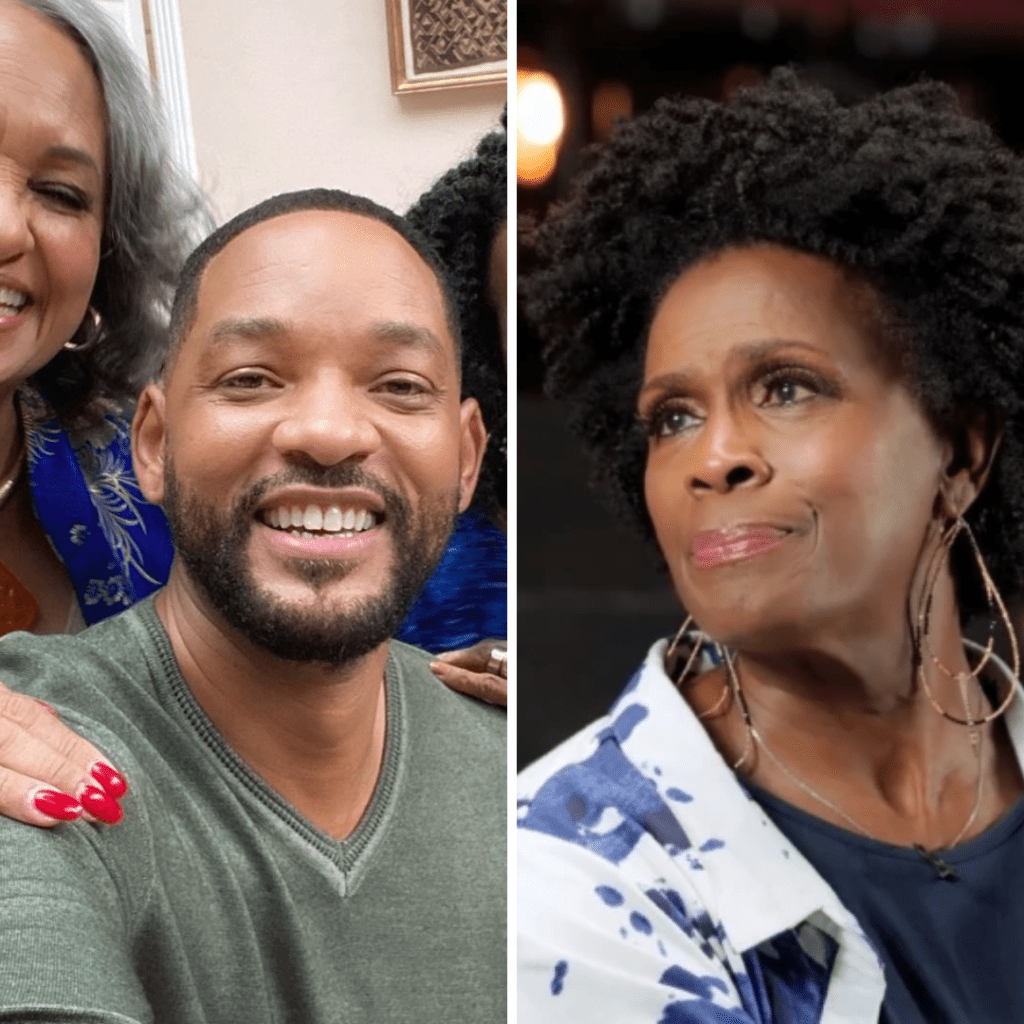 The hilarious sitcom through which Smith became a household brand boasted a successful six-year run. Unfortunately, Hubert didn't get to reap the benefits of the show's success for very long. A decision to recast her role apparently stemmed from the actor's feud with other cast members, including Smith.
Taylor Swift vs. the World
Taylor Swift has managed to beef with some popular names in Hollywood over the years, proving that she can truly be "a nightmare dressed like a daydream." Although some of the country star's feuds, like her ongoing beef with Kanye West, were justified, she's picked some questionable fights, too.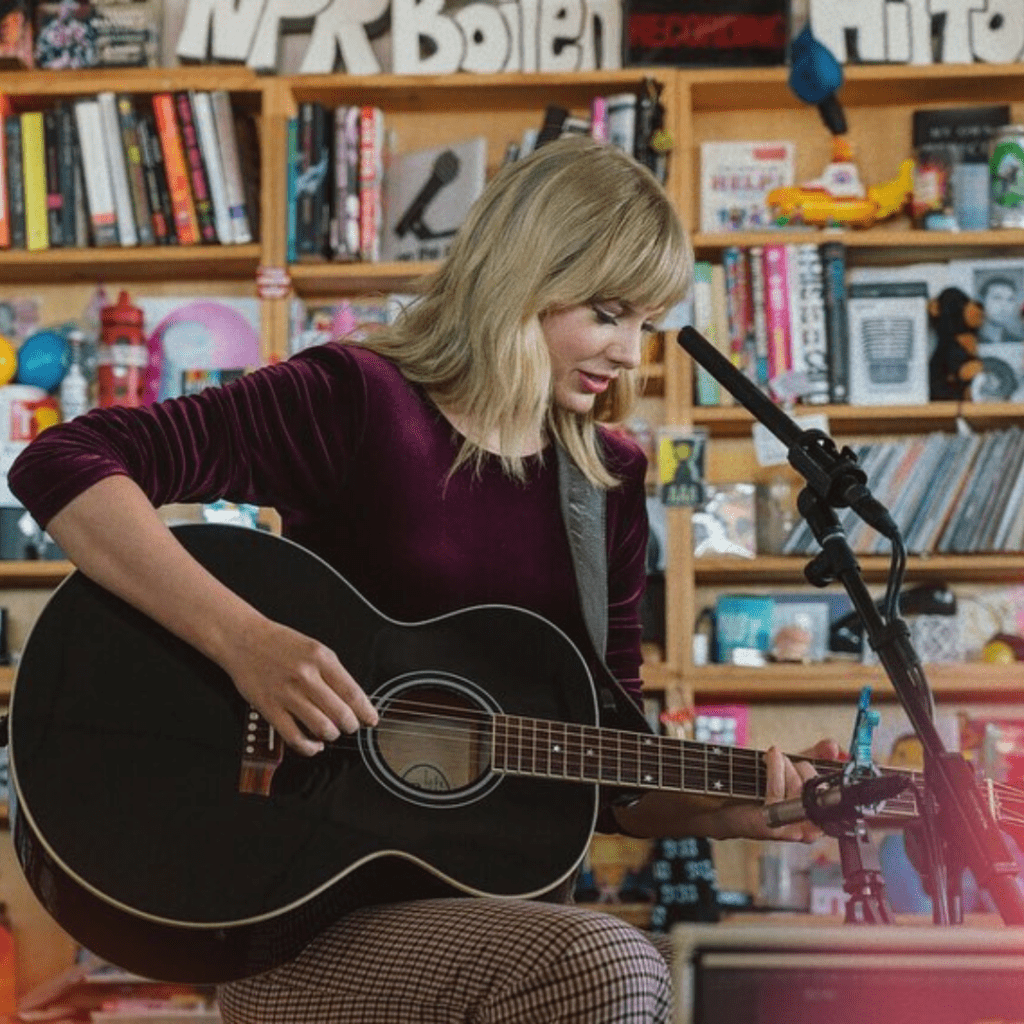 Swift has taken on industry peers like Nicki Minaj and Katy Perry, and even music mogul Scooter Braun has made her list of foes. Taylor's beef with producer and ex-over Calvin Harris left us a little confused, though. We're not sure whether it's a classic industry feud or a good old lover's quarrel.
Elton John vs. Madonna
From taking jabs at Madonna's songs to lip-syncing accusations, Sir Elton John has never failed to add fuel to his forever-sizzling feud with the American pop star, even going as far as to call her "ungracious and nasty." Ouch, Sir Elton did not hold back.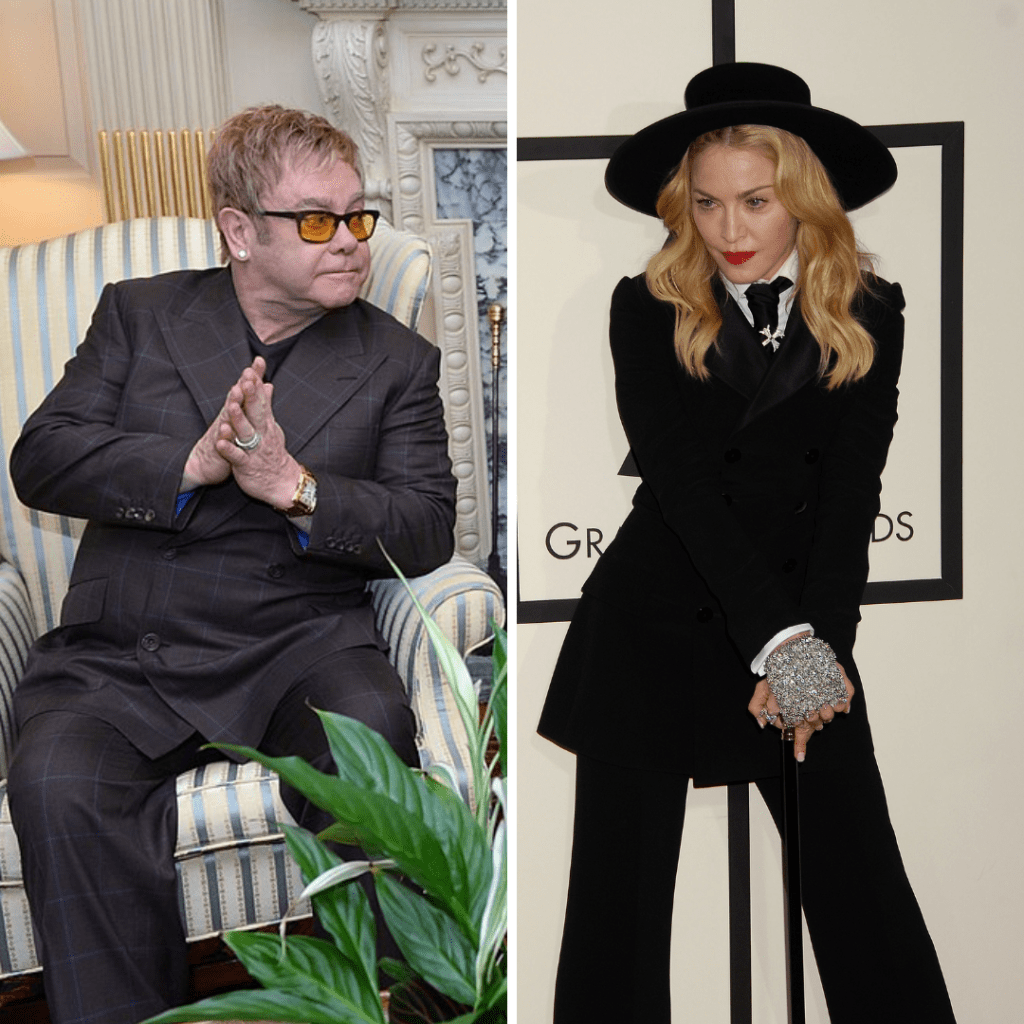 The infamous battle of the legends started when Sir Elton John threw shade at Madonna's soundtrack for the 2002 James Bond film Die Another Day, calling it the worst Bond theme song ever. Madonna did not take kindly to the British singer's shady remarks – little did she know it was only the beginning.
Dwayne "The Rock" Johnson vs. Vin Diesel and Tyrese
Why can't our beloved Fast and Furious family get along as well off-screen as they do on-screen? It would be so awesome to see the bromance come to life, but sadly art imitates life and not the other way around.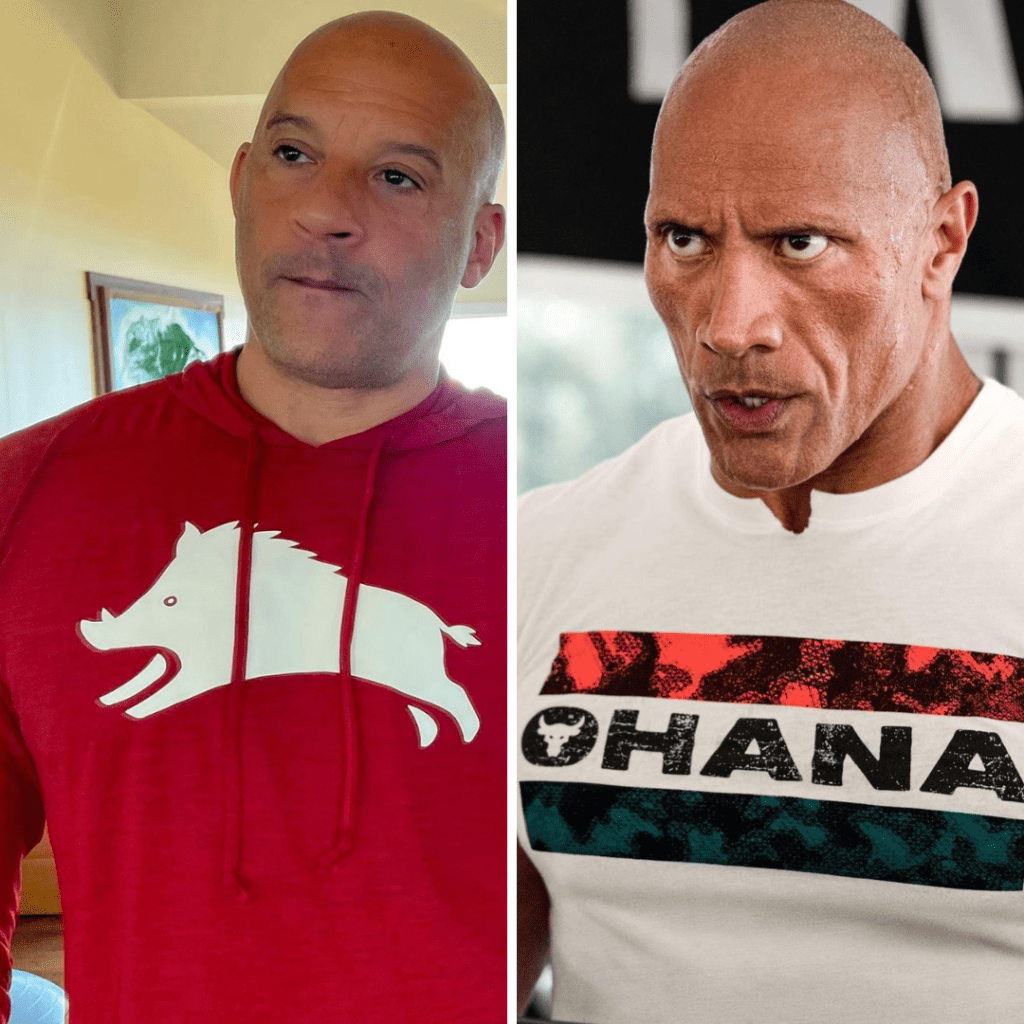 When Dwayne Johnson joined the franchise on its fifth film, we knew it might be difficult to blend in with the O.Gs, but we didn't think the transition would be so dramatic. However, when Tyrese and Vin Diesel passed some passive-aggressive comments at The Rock via Instagram, we just figured that the F&F family is not so blended after all.
Whoopi Goldberg vs. Bella Thorne
We love smartphones and the convenience they offer, but sometimes, we run the risk of getting hacked. Bella Thorne found out the hard way when a hacker found her nudes and tried to extort the gorgeous celebrity. Thorne decided to leak the nudes herself, taking control of her own narrative.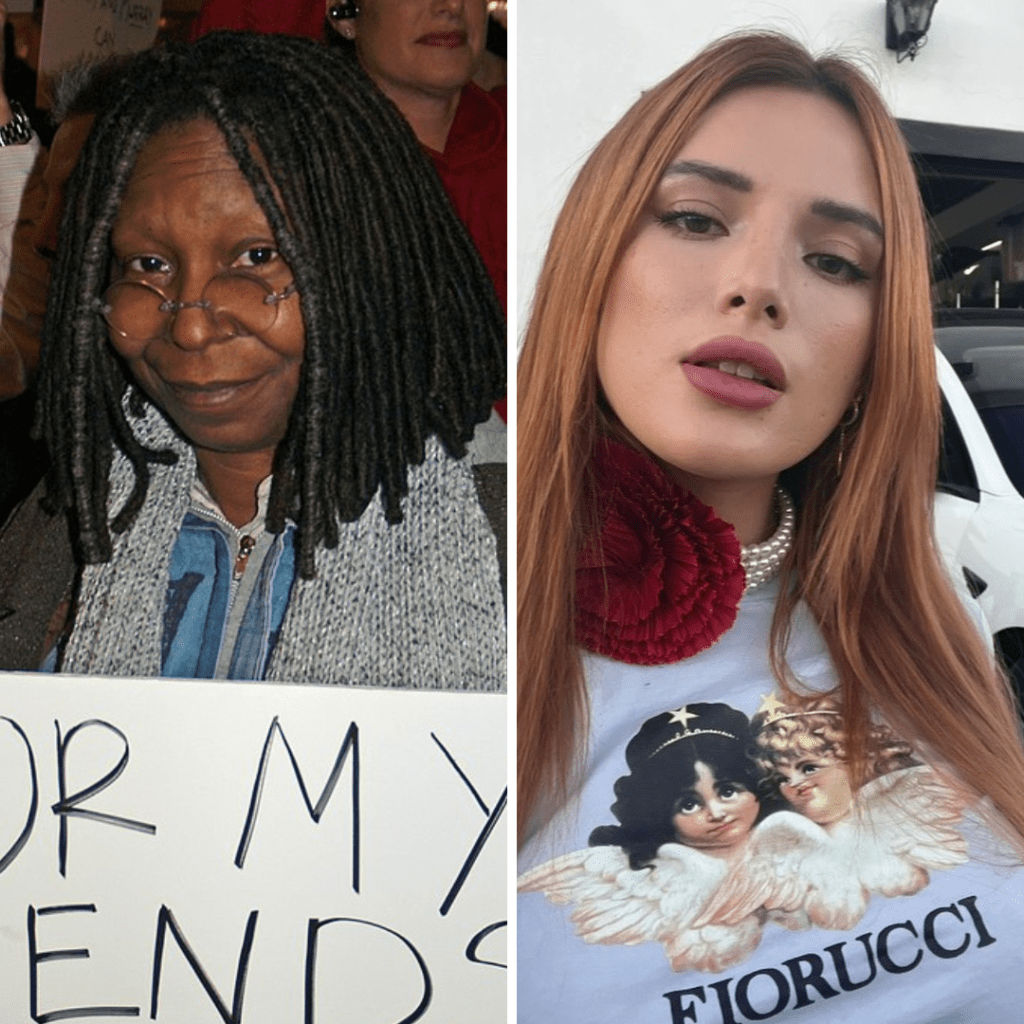 Whoopi Goldberg made it clear she wasn't impressed. "If you're famous, I don't care how old you are…you don't take nude pictures of yourself," said the seasoned comedian. Thorne didn't take Goldberg's comment so well. We can only hope the beef is now a thing of the past.
Naomi Campbell vs. Tyra Banks
Naomi Campbell and Tyra Banks are gorgeous women who've broken glass ceilings for people of color in the modeling world throughout their careers. We're not sure if the supermodels really didn't get along or whether they were pinned against each another by the press.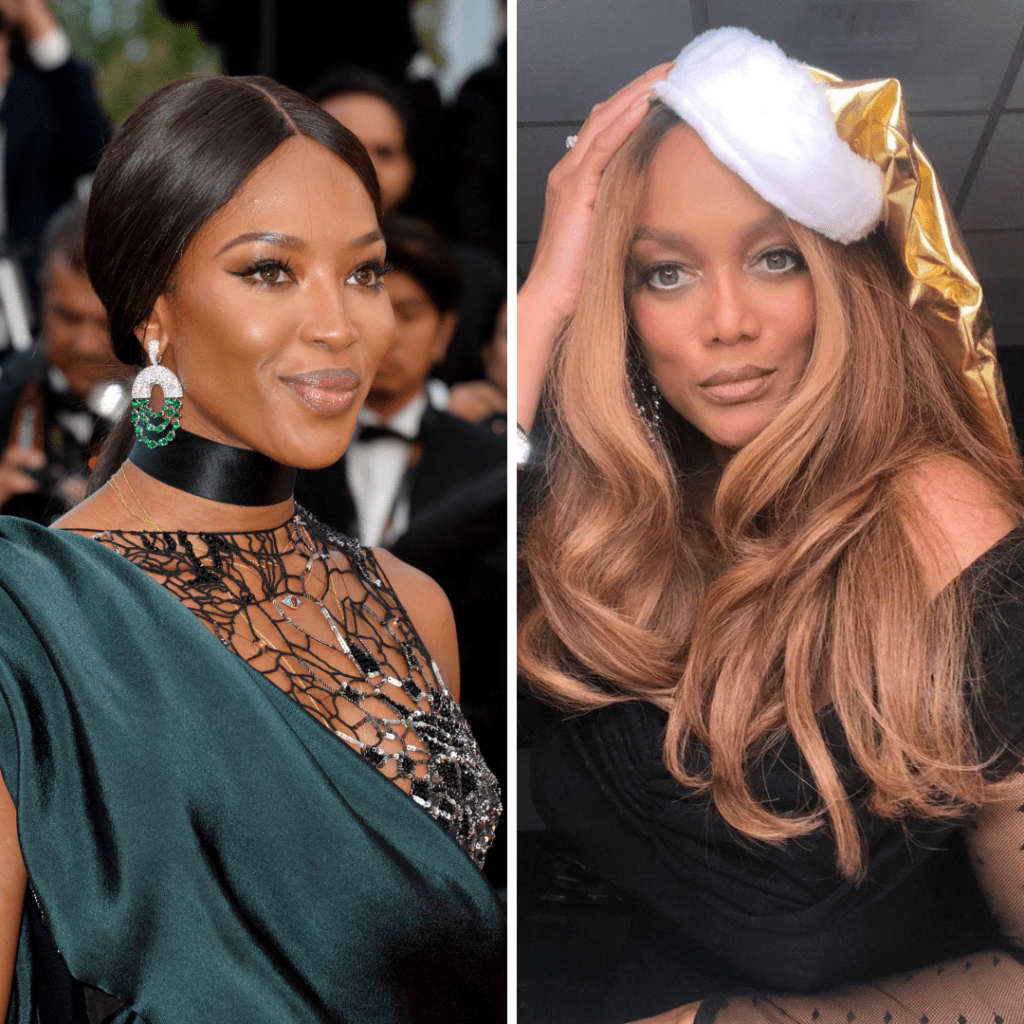 When Banks was strutting her way up the modeling ranks, she was constantly compared to Campbell, who'd been in the game for some time. Allegedly, Naomi cut Banks out of lucrative gigs. The feud went on for years until it was finally laid to rest during a heart-to-heart conversation on the Tyra Banks Show in 2005.
Katy Perry vs. The Nuns
If Sister Act taught us anything, it's that you can never go against a group of devoted nuns and win! Sadly for Katy Perry, she learned the hard way. The pop singer offered to buy an L.A. estate from the local Catholic Church. Little did she know the transaction would be anything but seamless!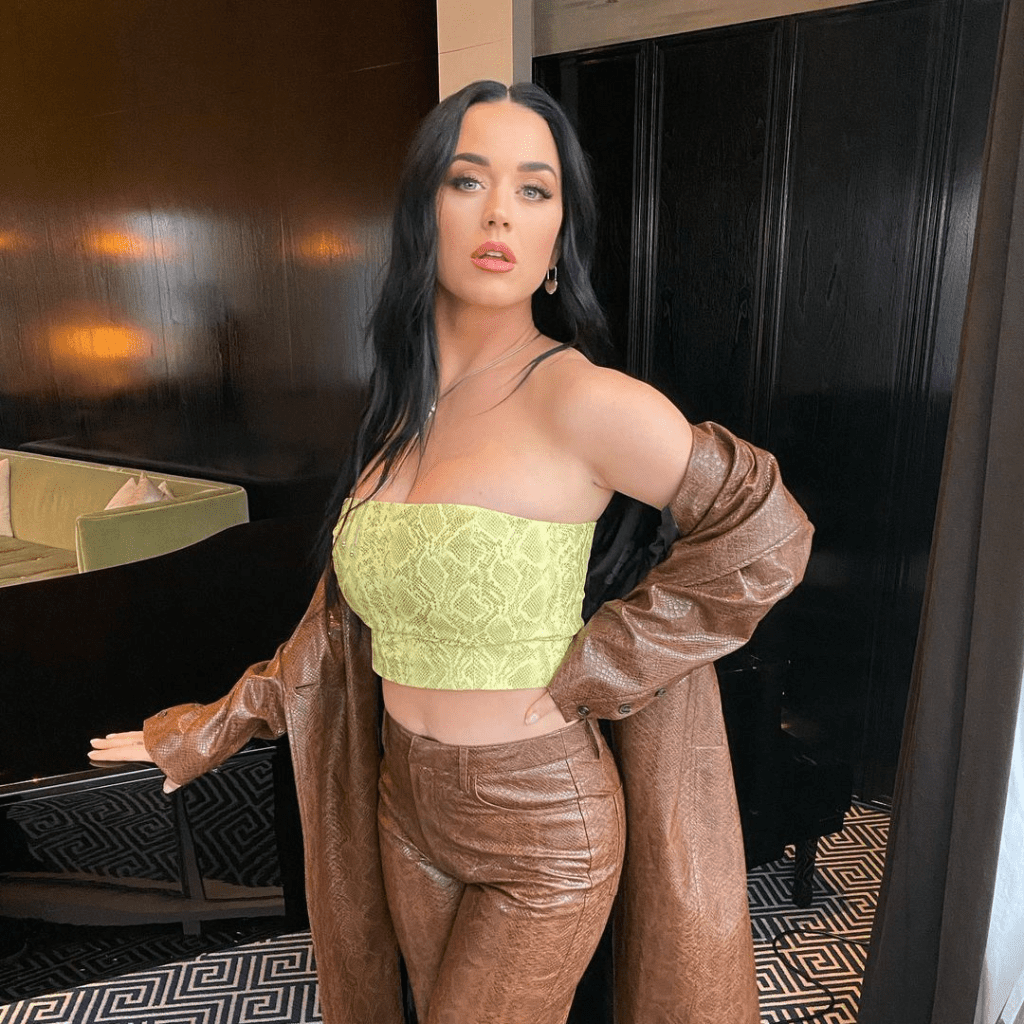 The property was originally purchased in 1972 and used as a convent until 2011 when the Archdiocese decided to sell. The nuns were clearly not having it and believed they were the rightful owners of the property, refusing to have the property sold. Well, it's now up to the courts to resolve the matter!
Aretha Franklin vs. Dionne Warwick
When it comes to grudges and feuds, age ain't nothing but a number. The Queen of Soul, Aretha Franklin, was in her mid-70s when she started beefing with fellow music legend Dionne Warwick – over an incident that took place five years prior. She holds a grudge as well as she holds a note.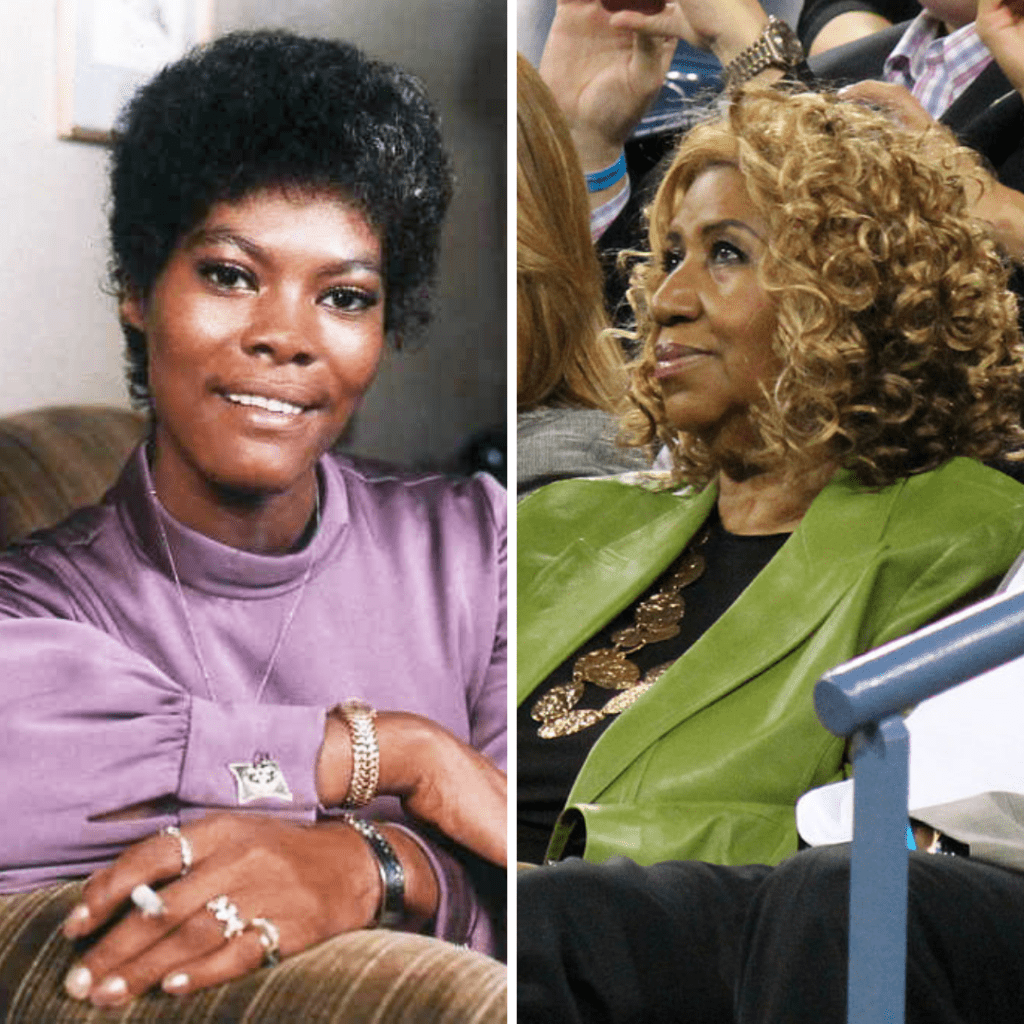 It all started when Warwick, during her speech at Whitney Houston's funeral, incorrectly stated that Franklin was in attendance. Franklin thought this was a petty jab. After letting it simmer for five years, Ms. Franklin responded to Warwick via a lengthy fax to the Associated Press! The legendary soul singer's levels of pettiness clearly matched her iconic vocal range.
Khloe Kardashian and Kylie Jenner vs. Jordy Woods
No one wants to be caught in the middle of infidelity. It's pretty awkward, but what's weirder than your BFF snatching your sister's boo from right under her nose? Kylie Jenner discovered firsthand that sometimes friends just can't be trusted, especially when gorgeous athletes are involved!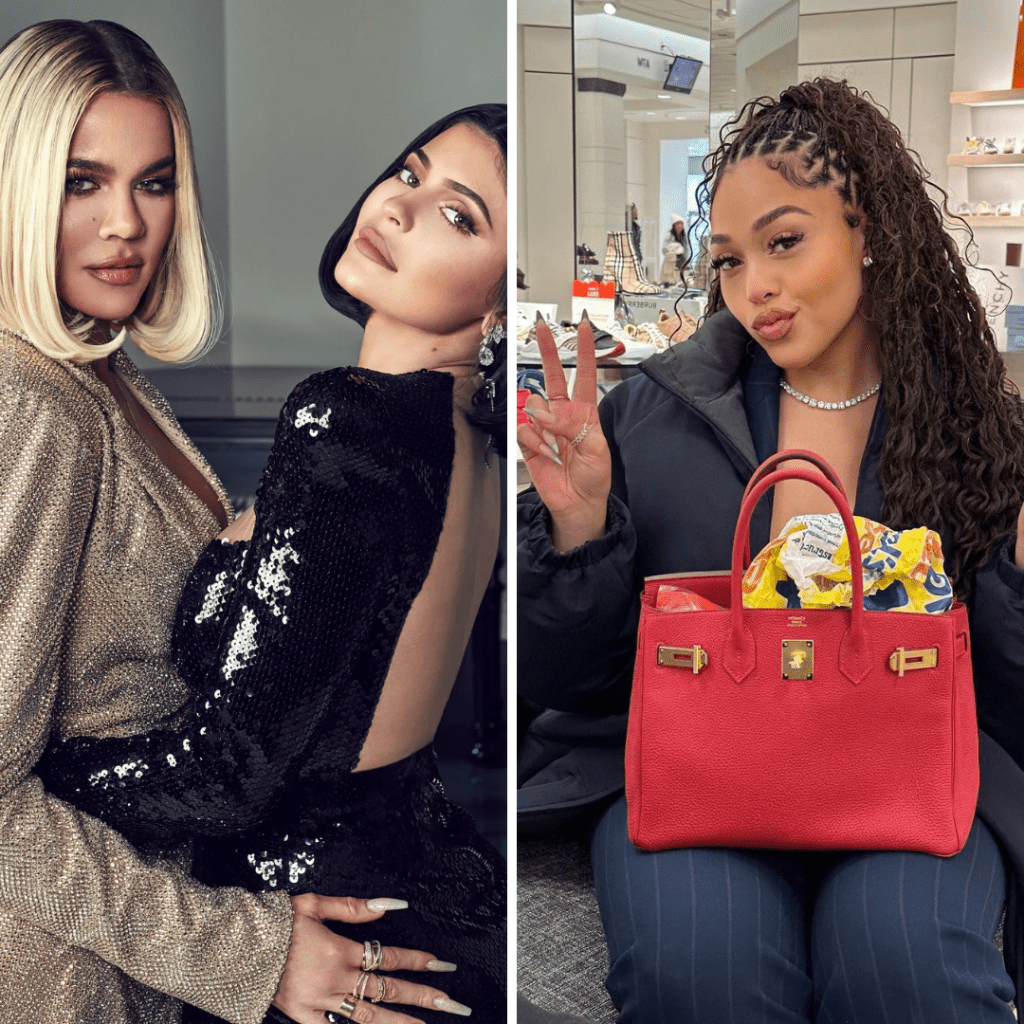 So, when Kylie's best friend, Jordan Woods, was caught getting all cozy with Khloe Kardashian's boyfriend, Tristan Thompson, at a party in L.A., the sisters joined forces against Woods. Apparently, this wasn't the first time Thompson was caught red-handed, but sadly for Woods, she messed with the wrong sisters!
Selena Gomez vs. Hailey Bieber
We aren't sure if this one is a genuine feud or something made-up by fans. It started when Selena and Justin Bieber broke up after dating on and off for eight years. Only a few months later, he was engaged to Hailey Bieber, leading fans to believe he had been cheating on Selena. Thus, the "feud" was sparked.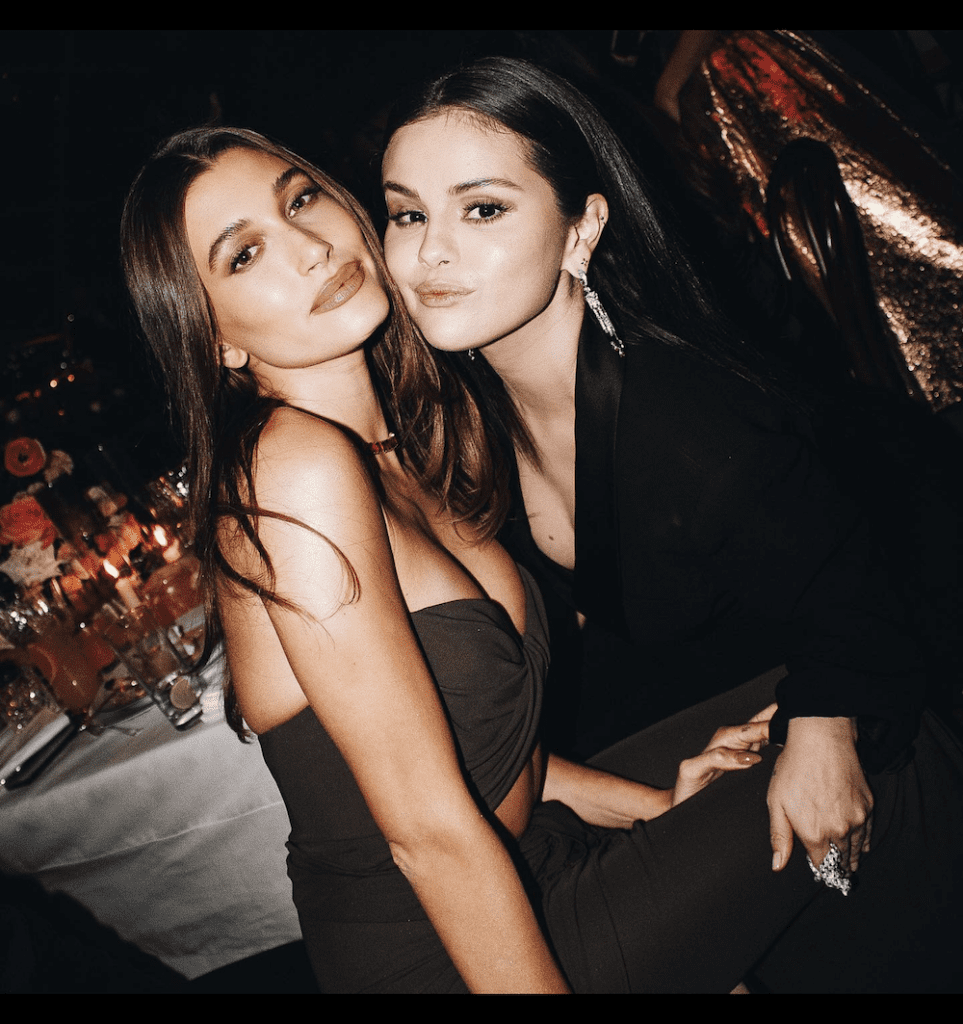 Recently, Gomez's fans perceived some of the things that Hailey posted on her social media as subtle jabs at the "Rare" singer. It seems fans are on Selena's side because Hailey and her business lost millions of social media followers, while Selena gained more than 10 million followers because of the feud. Don't mess with the Selenators!
Kanye West vs. Jimmy Kimmel
Kanye West never holds back when it comes to defending his point of view, let alone his street cred. The rapper's back and forth with BBC 1 radio host Zane Lowe is one for the history books, and Jimmy Kimmel saw an opportunity to add his two cents- which briefly landed him in Ye's bad books.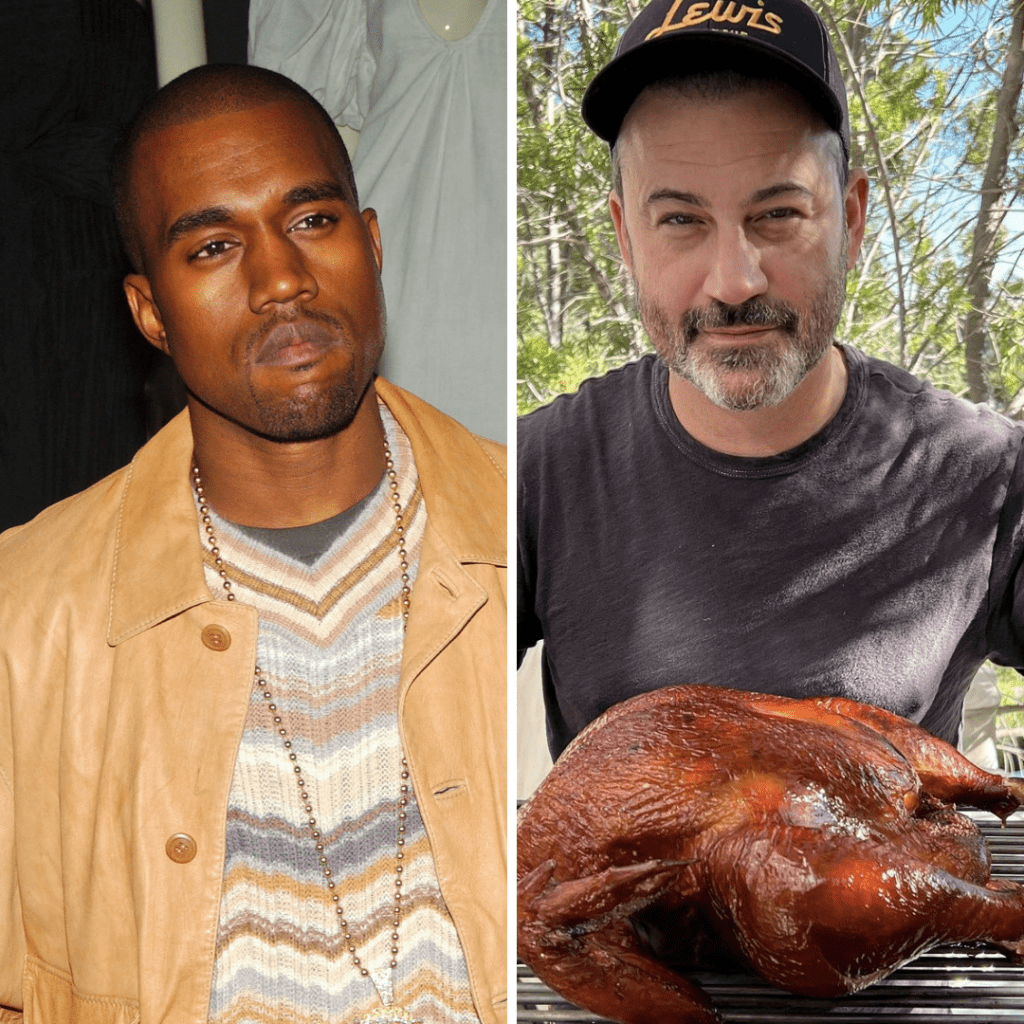 Kimmel's decision to enlist two children to re-enact the rapper's radio interview didn't sit well with West, who instantly went on a Twitter rant with a series of uppercase tweets in response to Kimmel. Luckily, the feud ended days later when the unlikely opponents broke bread on Jimmy Kimmel Live. We love to see it!
Lady Gaga vs. Perez Hilton
Lady Gaga's history with beef goes beyond her 2010 raw meat dress. The "Bad Romance" singer has had her fair share of feuds, including with former friend and celebrity blogger Perez Hilton! This beef got really petty and nasty quite quickly.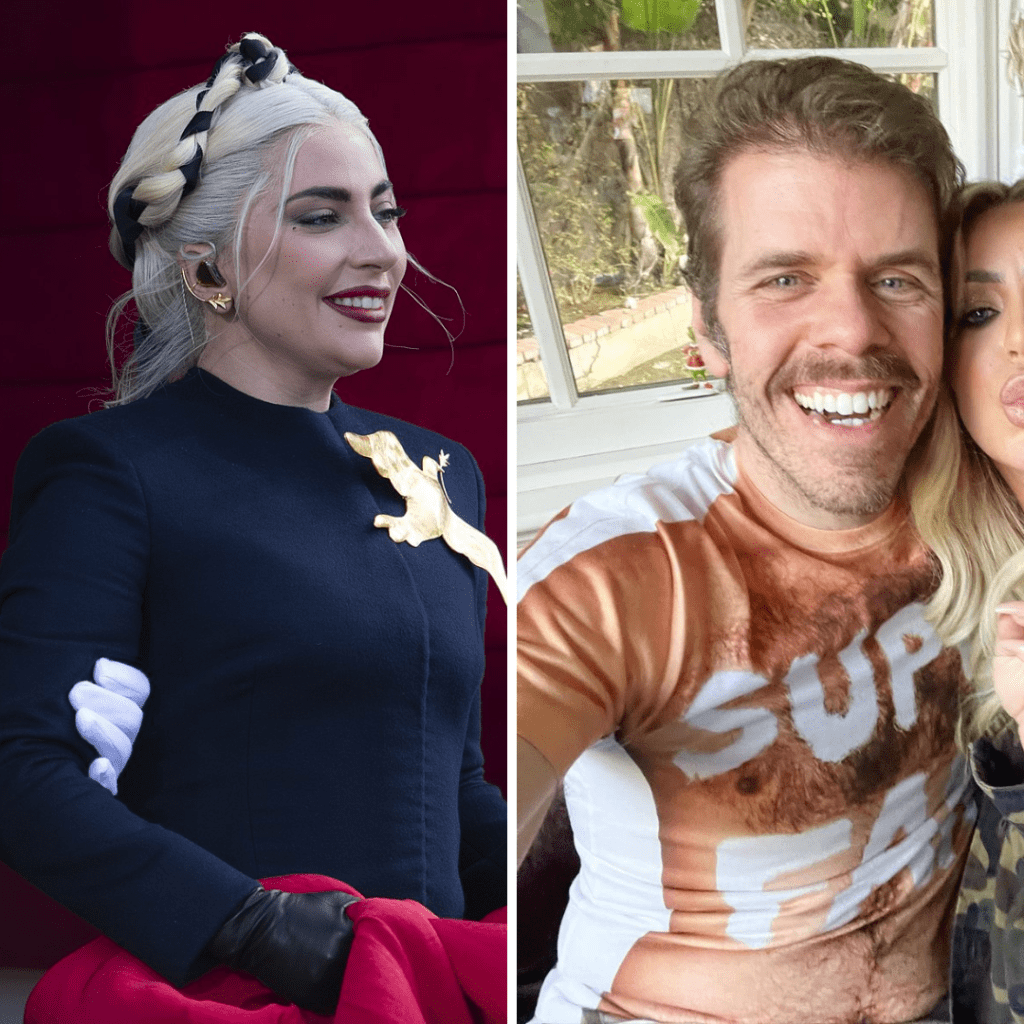 For those who enjoy drinking from the celebrity teapot, this feud proved to be the gift that kept on giving, with a series of petty insults from both parties. Hilton shared Gaga's sleazy pictures and poked fun at her hip injury. The singer stooped just as low, calling Hilton a drug addict and a stalker.
Kim Cattrall vs. the cast of Sex and the City
Sometimes life on set can be like high school; the only difference is that you're dealing with a bunch of adults trying to get along, but when that fails, you get Sex and the City. Kim Cattrall portrayed one of the four best friends in the popular movie.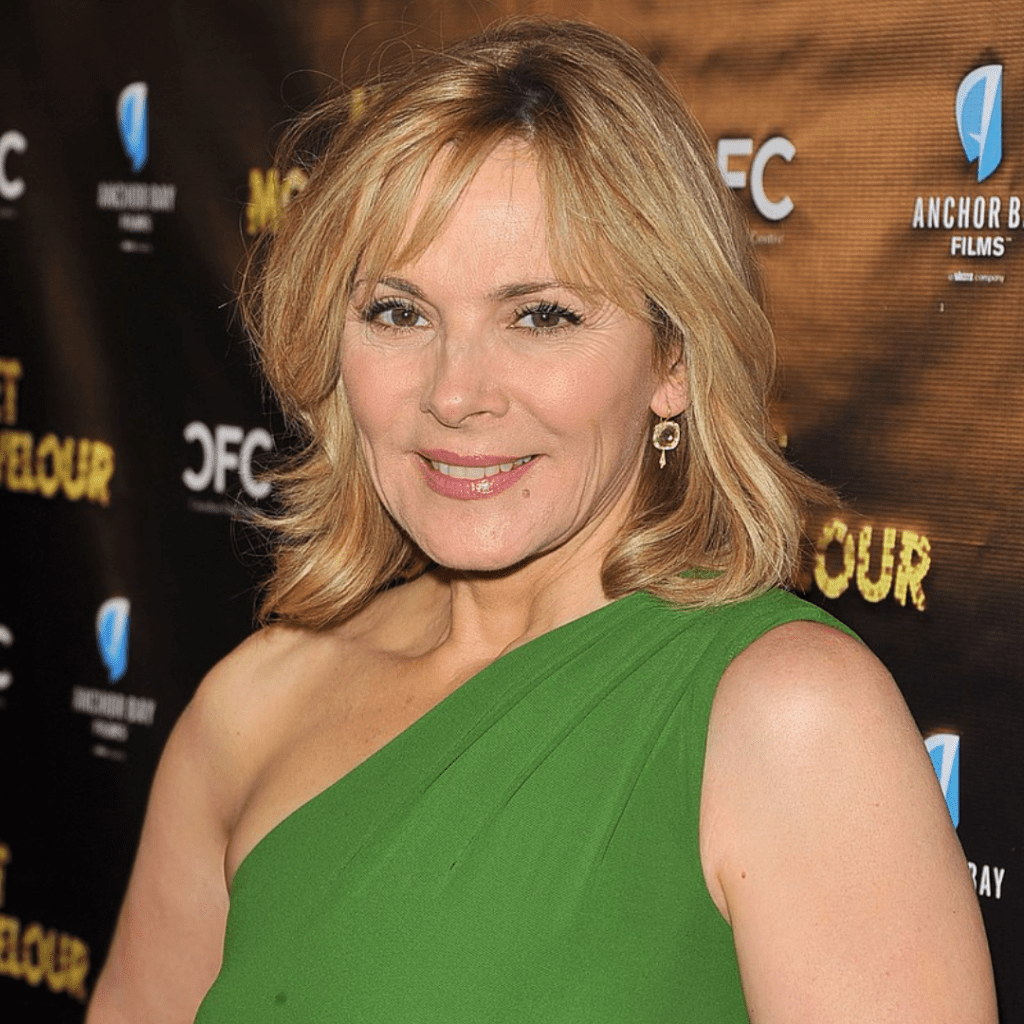 Cattrall, apparently, didn't get along with her co-stars, or was it perhaps the other way around? The actress was rumored to constantly butt heads with Sarah Jessica Parker, the highest-paid lead cast member. Cattrall confirmed to Piers Morgan in 2017 that her "friendship" with the ladies only existed on-screen.
Lisa Vanderpump vs. the cast of Real Housewives of Beverly Hills
If you think puppies have no power to change the status quo, think again! After serving viewers with feisty feuds for nine seasons, Lisa Vanderpump said "peace" to the Real Housewives of Beverly Hills, all because of a sour puppy adoption!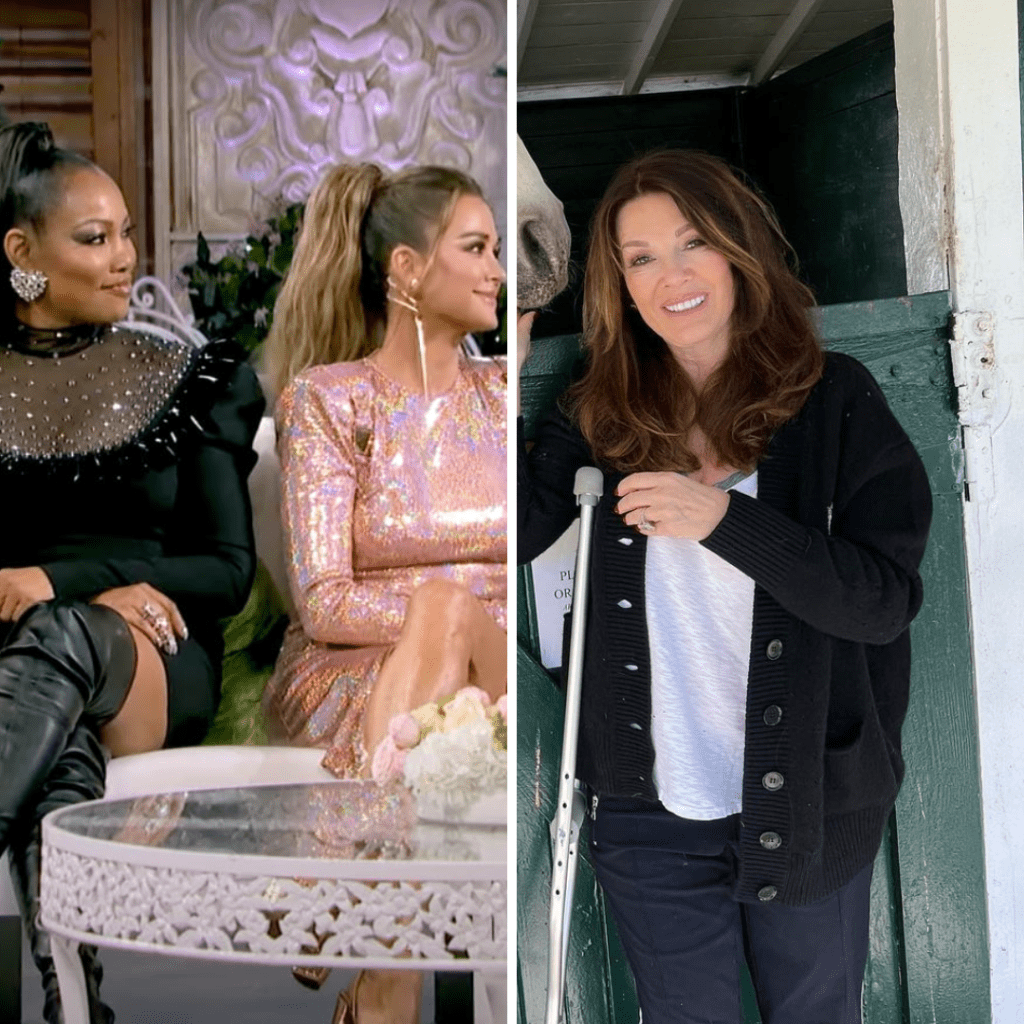 Here's what happened. One of the hit show's cast members, Dorit Kemsely, adopted a puppy from Vanderpump's charity only to later decide "Nah, we don't want it." Kemsely then gave the pup to a shelter which took the puppy back to Vanderpump. Poor puppy! The whole issue ultimately led to the entrepreneur's departure from the show.
Lea Michele vs. the cast of Glee
Veterans will tell you that when you're first on the call sheet, it's easy to get a little big-headed. So, this musical feud doesn't lower our jaws at all. Several cast members of Glee have shared unpleasant stories of their experiences with the show's lead actress Lea Michele.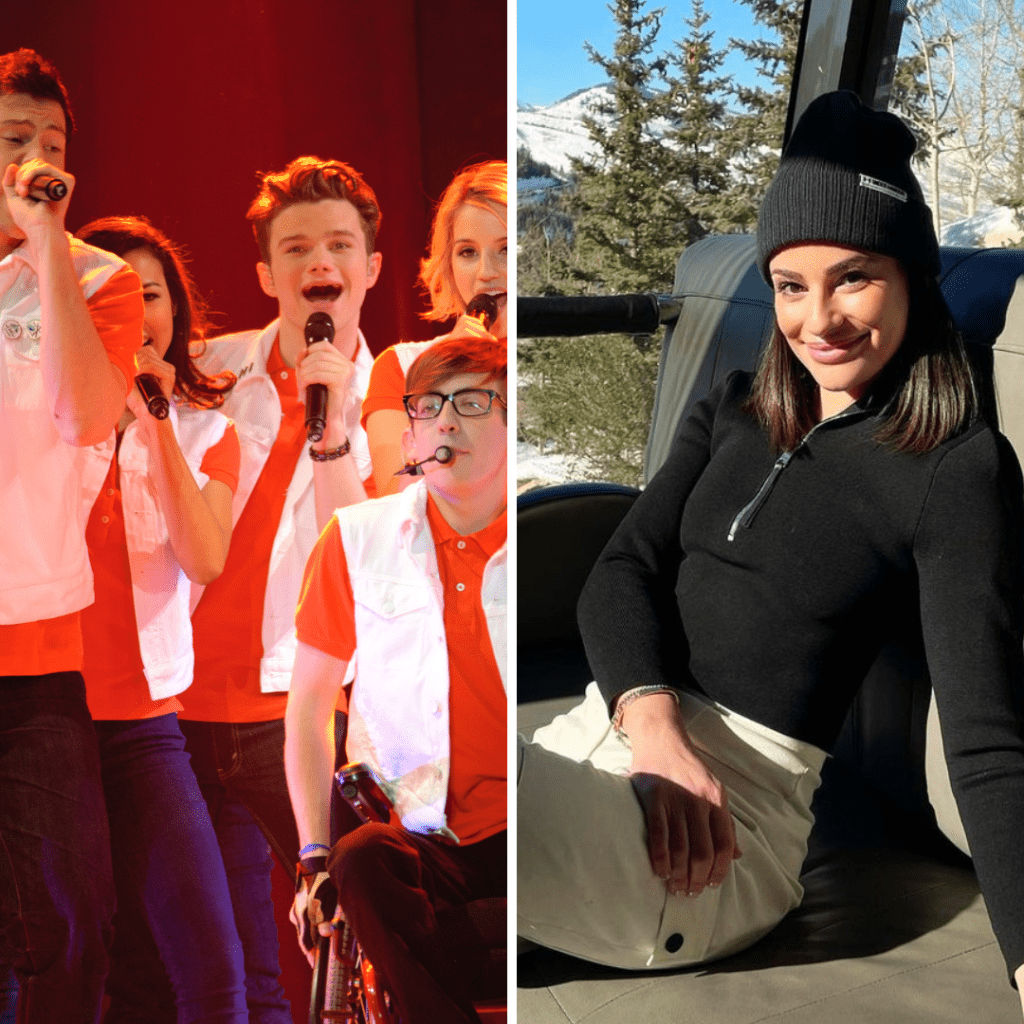 The hit show's bright and bold celebration of diversity and inclusion was apparently non-existent when the cameras stopped rolling, and Michele was at the center of it all. Quite ironic because the character she portrayed was sometimes just as problematic.
Juliana Margulies vs. Archie Panjabi
Wouldn't it be nice if our faves got along as well off-screen as they do on the big screen? Unfortunately, we can't always get what we want, especially when there are strong personalities involved. Juliana Margulies and Archie Panjabi co-starred on the CBS legal series The Good Wife.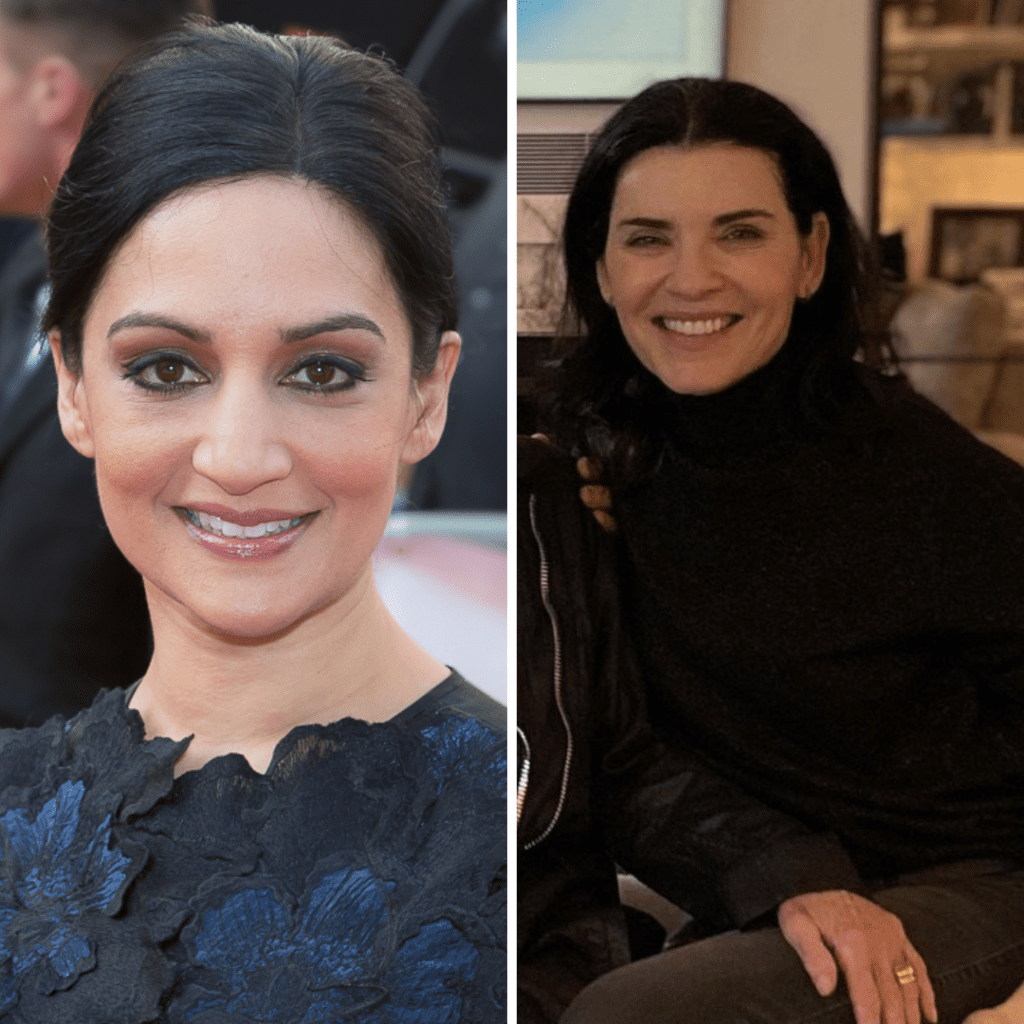 Despite portraying close friends in the early seasons of the show, the co-stars apparently didn't get along when the cameras weren't rolling. Rumor has it the off-screen feud got out of hand to the point where the pair didn't film any scenes together during Archie's final seasons on the show.
Lauren Conrad vs. Heidi Montag
If "besties before boys" was a thing in the mid-2000s, Lauren Conrad and Heidi Montag would probably still be friends. The stars of MTV's reality show, The Hills, were once tied to the hip…before Montag's boyfriend (now husband), who also starred on the show, Spencer Pratt, came between the blondes.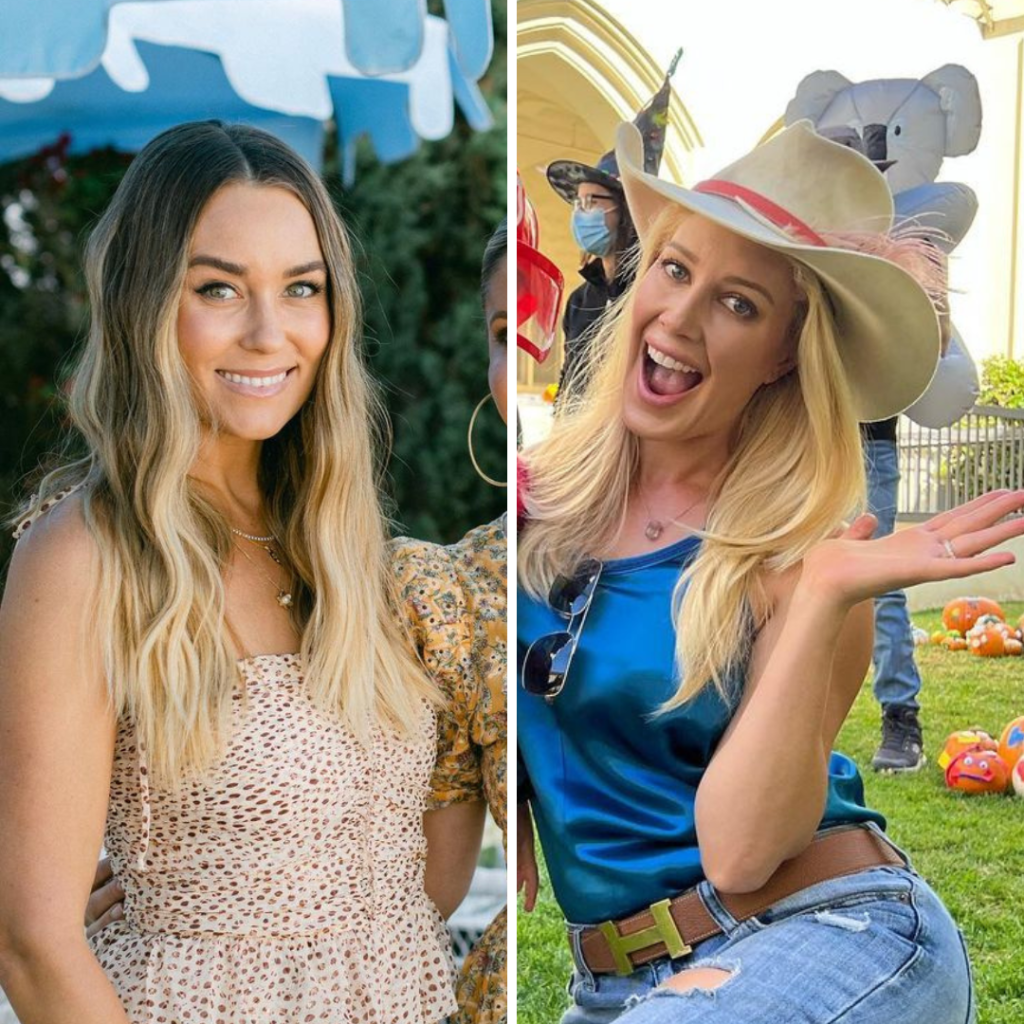 Conrad expressed her disapproval of Montag's relationship with Pratt from the onset, which came as no surprise considering Pratt's villainous reputation on the show. Conrad later discovered that Montag and her boyfriend had been spreading rumors about her which included an alleged sex tape – causing the already shaky friendship to collapse completely.
Clinton Kelly vs. Stacy London
When you block someone on social media without a valid reason, bear in mind that you might be hurting their feelings and perhaps their ego, as was the case between What Not To Wear coaches Clinton Kelly and Stacy London.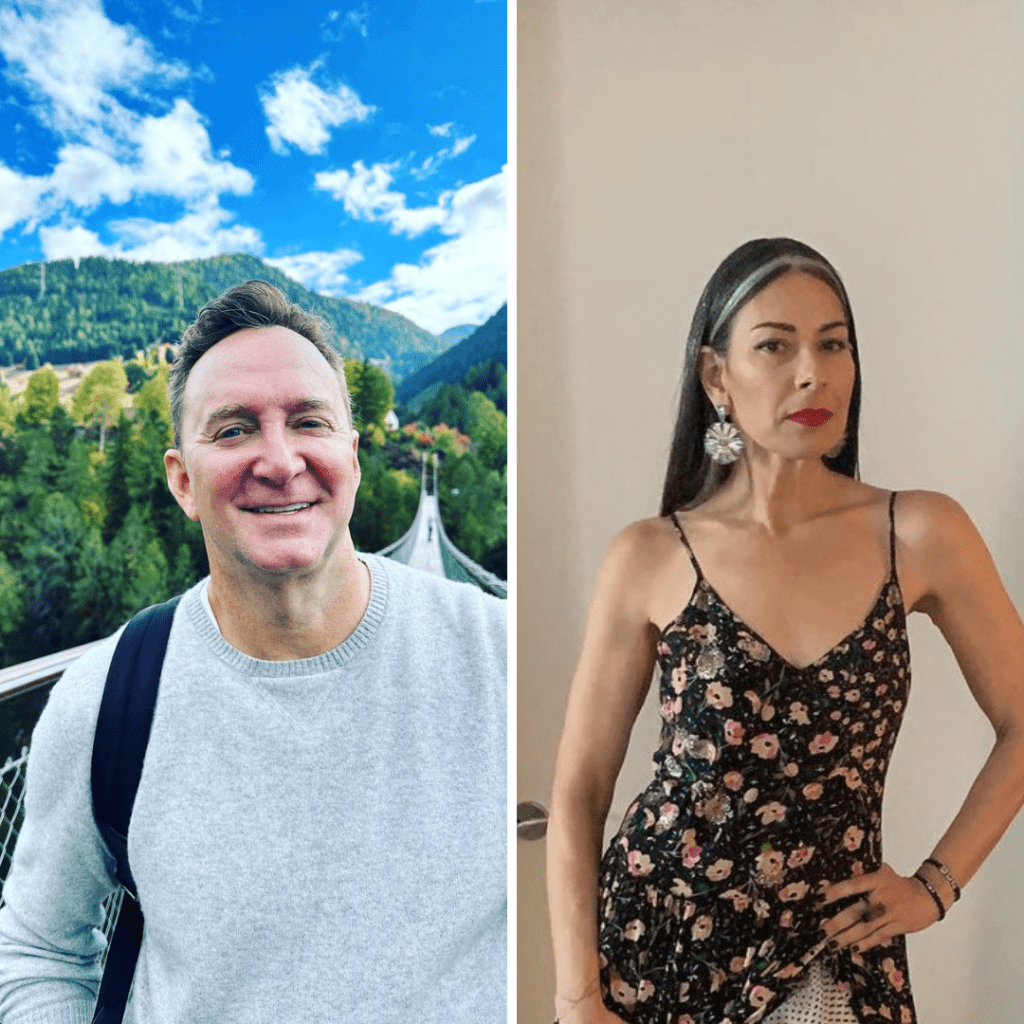 Kelly and London may have been a fierce tag team on the show, but they had some unresolved issues off-screen. Their beef was reignited four years after the show wrapped when Kelly discovered that London had blocked him on Twitter. Clearly touched, Kelly announced it to the world! Can we go back to life before social media?
Justin Bieber vs. Orlando Bloom
Hollywood celebrities just can't seem to stay off the infidelity train. Justin Bieber's alleged infidelity with Orlando Bloom's ex-wife Miranda Kerr earned Bieber a hot punch from Bloom in a restaurant in Ibiza back in 2014 – it must have been quite the scene!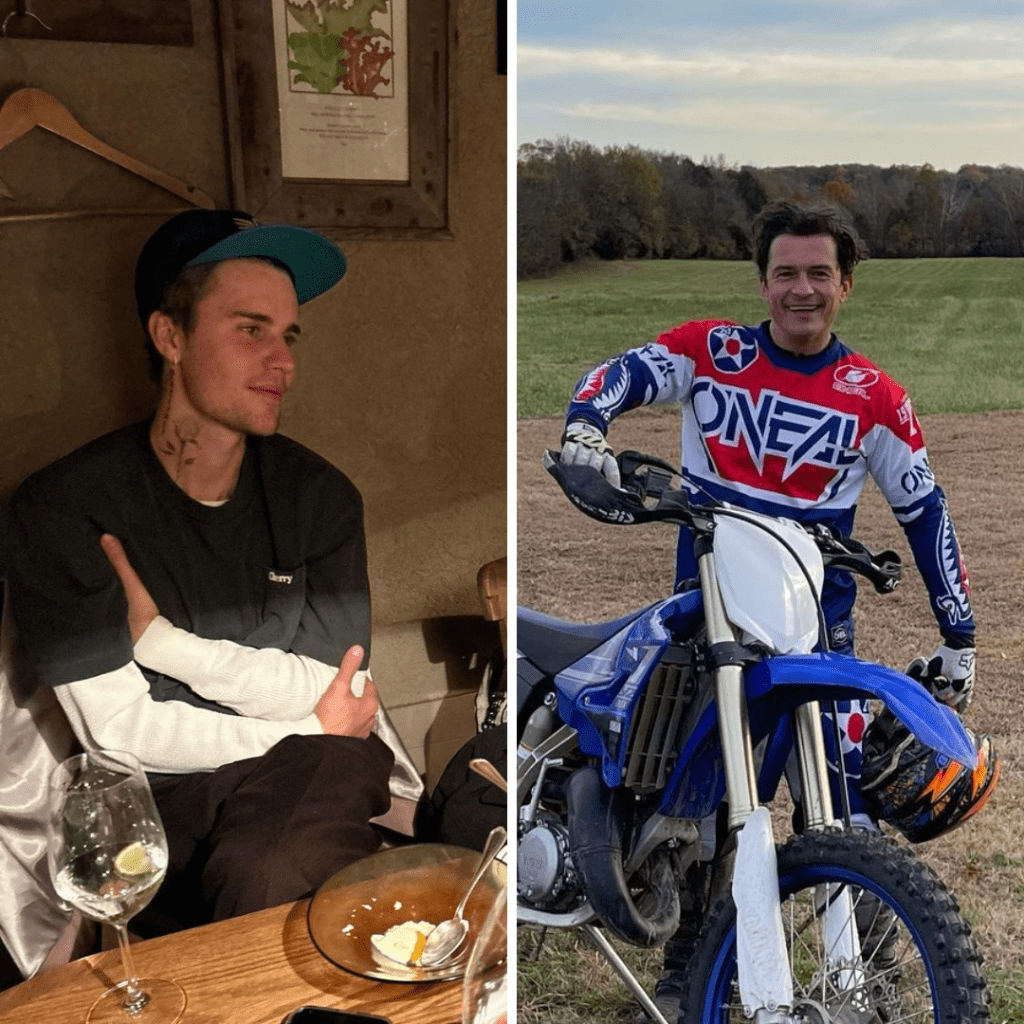 Bieber apparently sent flirty messages to the Australian supermodel while she was still married to Bloom, a likely reason for the couple's separation shortly after the rumor made rounds. We're not entirely sure what really went down behind the scenes, but Bloom's fist action speaks volumes!
Katherine Heigl vs. Shonda Rhimes
Grey's Anatomy may be the longest-running medical drama series to date, currently on its 19th season, but the show didn't have a rosy start. There were rumors of multiple feuds in the show's early days, including between actress Katherine Heigl and writer/executive producer Shonda Rhimes.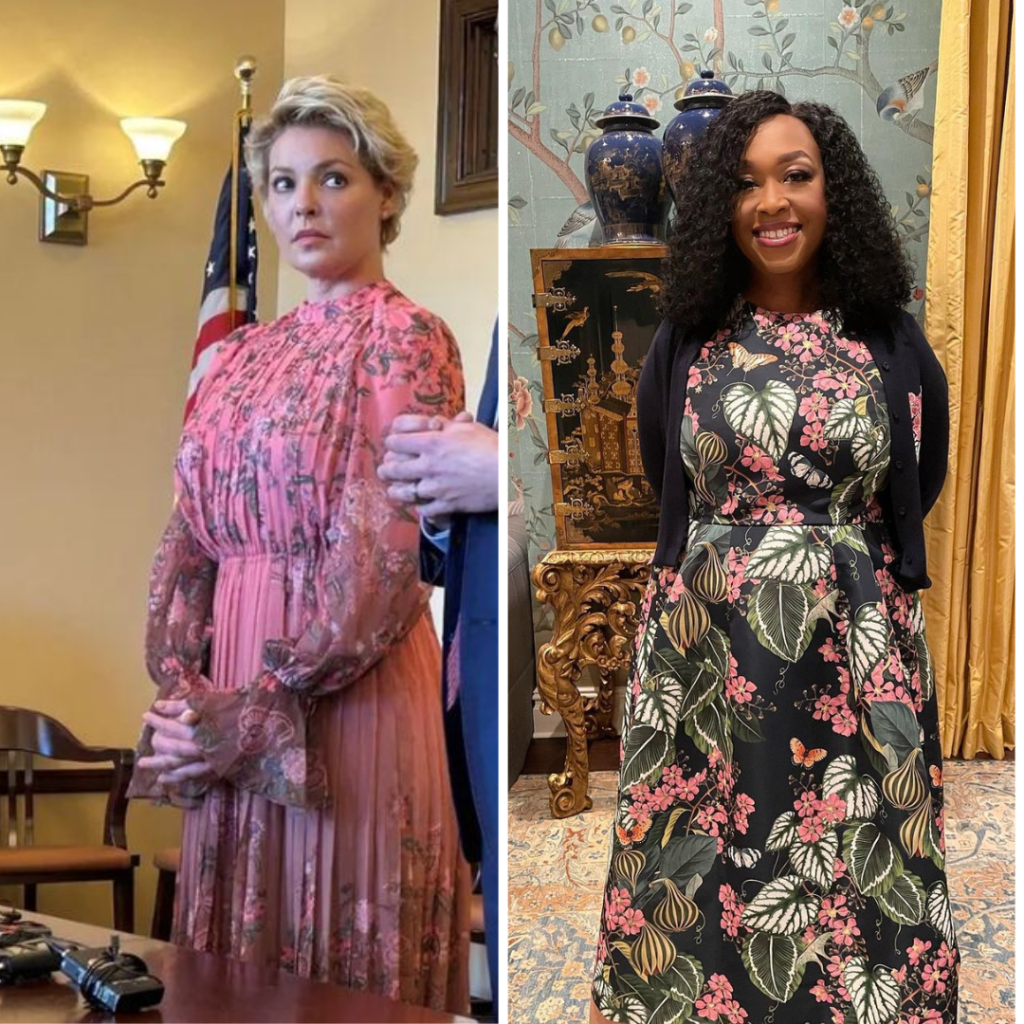 Heigl added fuel to the fire when she withdrew her name from Emmy contention in 2008 for her character on the medical series because she felt the material she was given on the show's fourth season didn't warrant an Emmy nomination. Heigl left the show two seasons later.
Shannen Doherty vs. Alyssa Milano and Jennie Garth
Shannen Doherty has played some alluring, charming characters in her prime, but when it comes to professionalism on set, the actress does not have an outstanding track record. Doherty and Charmed co-star Alyssa Milano went from BFFs to mute colleagues.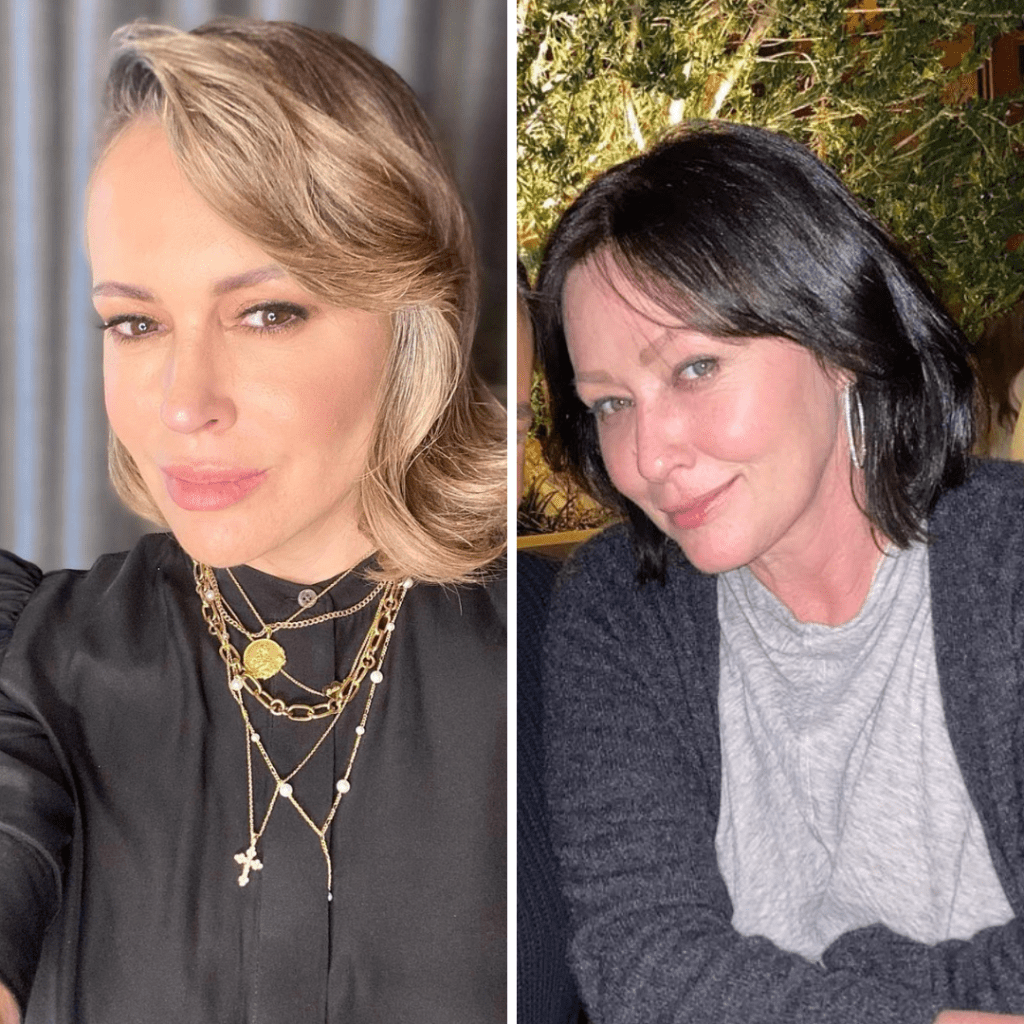 Doherty was a bridesmaid at Milano's wedding, but we guess that doesn't count once a friendship becomes dormant. The 52-year-old actress just can't seem to get along with fellow cast members – she also beefed with co-star Jennie Garth on 90210. Doherty was unfortunately axed from the show's fourth season for disruptive behavior. Do better, girl!
Brandy vs. Monica
We're not sure whether to think deeply about this feud or to let bygones be bygones. After all, they simply couldn't decide who the boy belonged to in their hit song "The Boy Is Mine." Brandy and Monica have been rumored to be beefing for years, but were they really?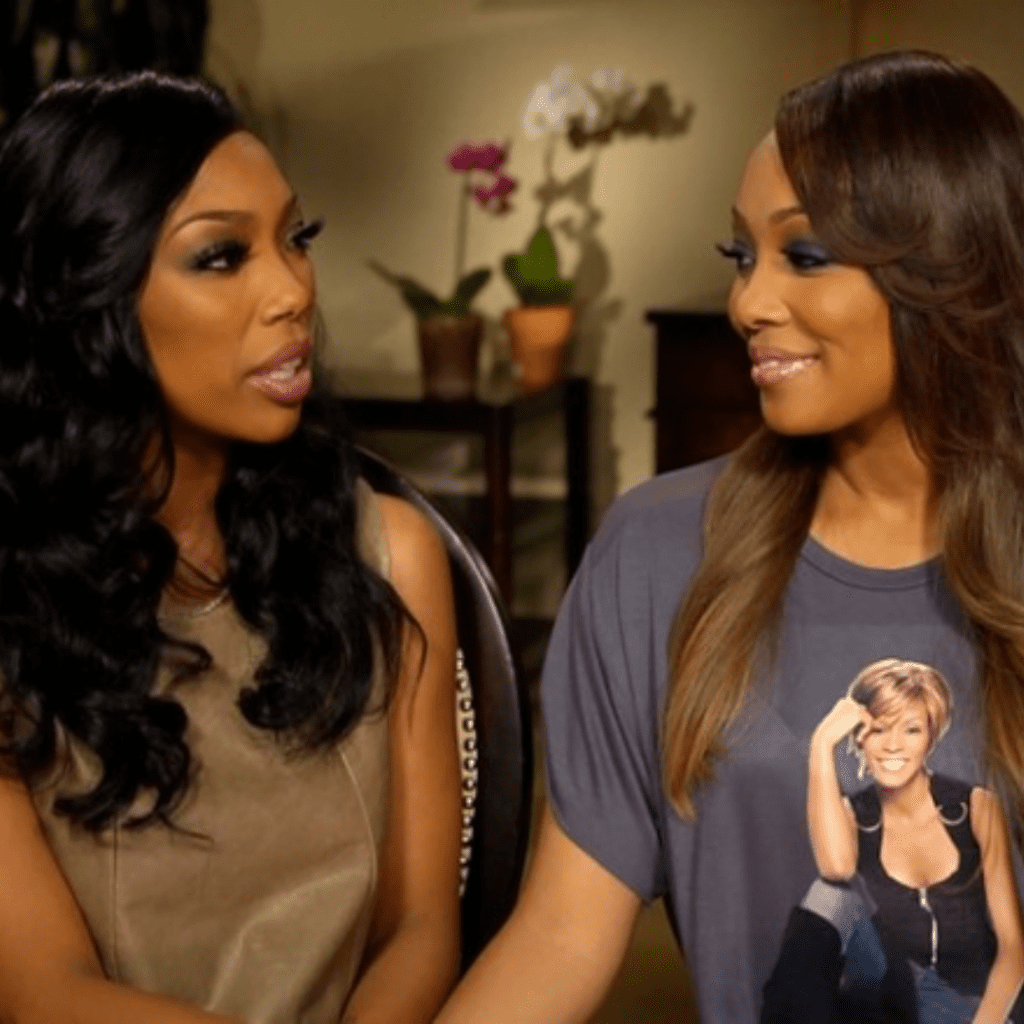 Just when we'd finally forgotten about the feud, the ladies of soul released a follow-up hit to their hit "It All Belongs To Me," reigniting the rumor mill. However, Brandy's refusal to participate in Monica's social media #SoGoneChallenge caused us to think that maybe there was some fire to the smoke after all.
Drake Bell vs. Josh Peck
We honestly prefer Drake Bell and Josh Peck's on-screen friendship, so any rumor of the pair not getting along just doesn't sit well with us. The former child stars had a fallout in 2018 when Bell's invitation to Peck's wedding got lost in the mail.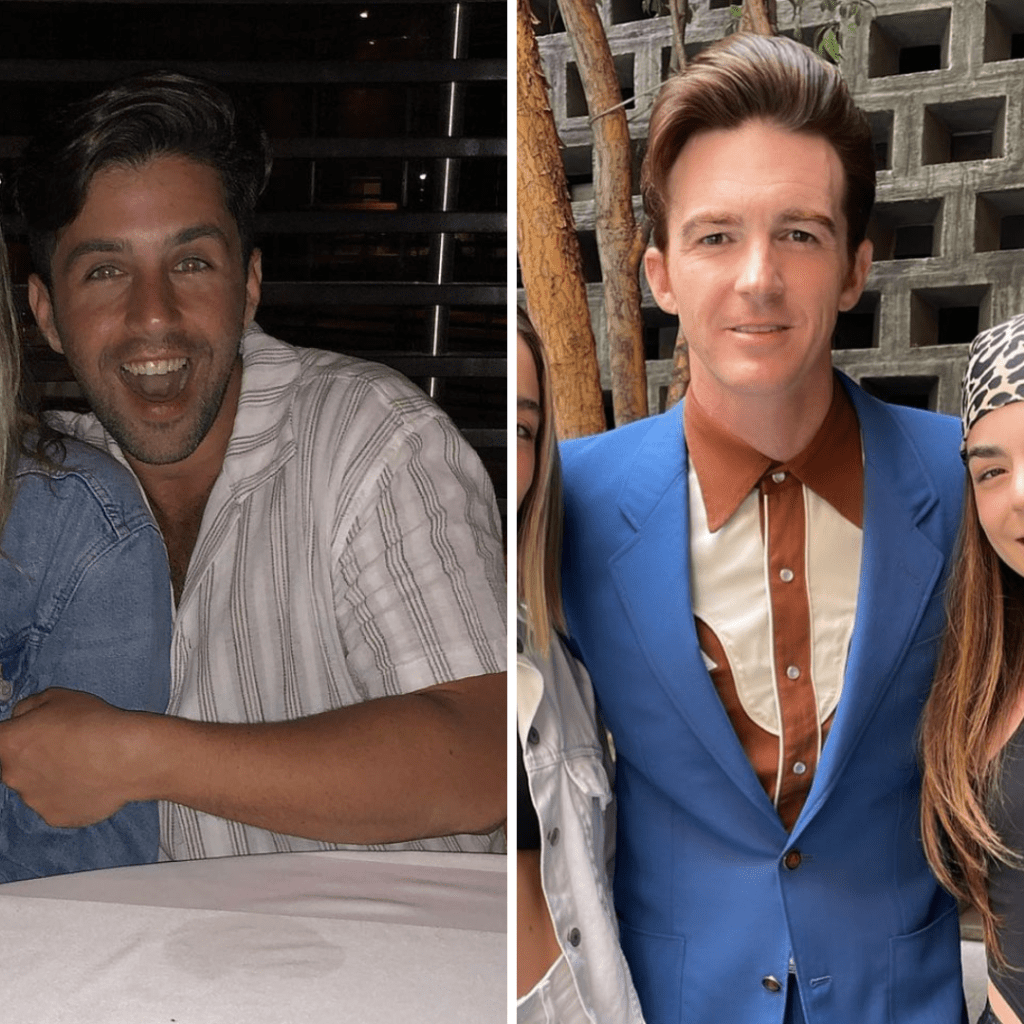 Bell was hurt by his childhood friend and decided to express his disappointment in a series of tweets about the nature of his friendship with Peck, who wasn't so happy about the tweets. The former co-stars later shook hands and boy, are we relieved!
Aaron Carter vs. his family
Aaron Carter and his family were once a tight unit, but sadly not for long. When it comes to sibling relations, Aaron and his brother Nick have had a tumultuous relationship over the years, marked with distasteful accusations and restraining orders.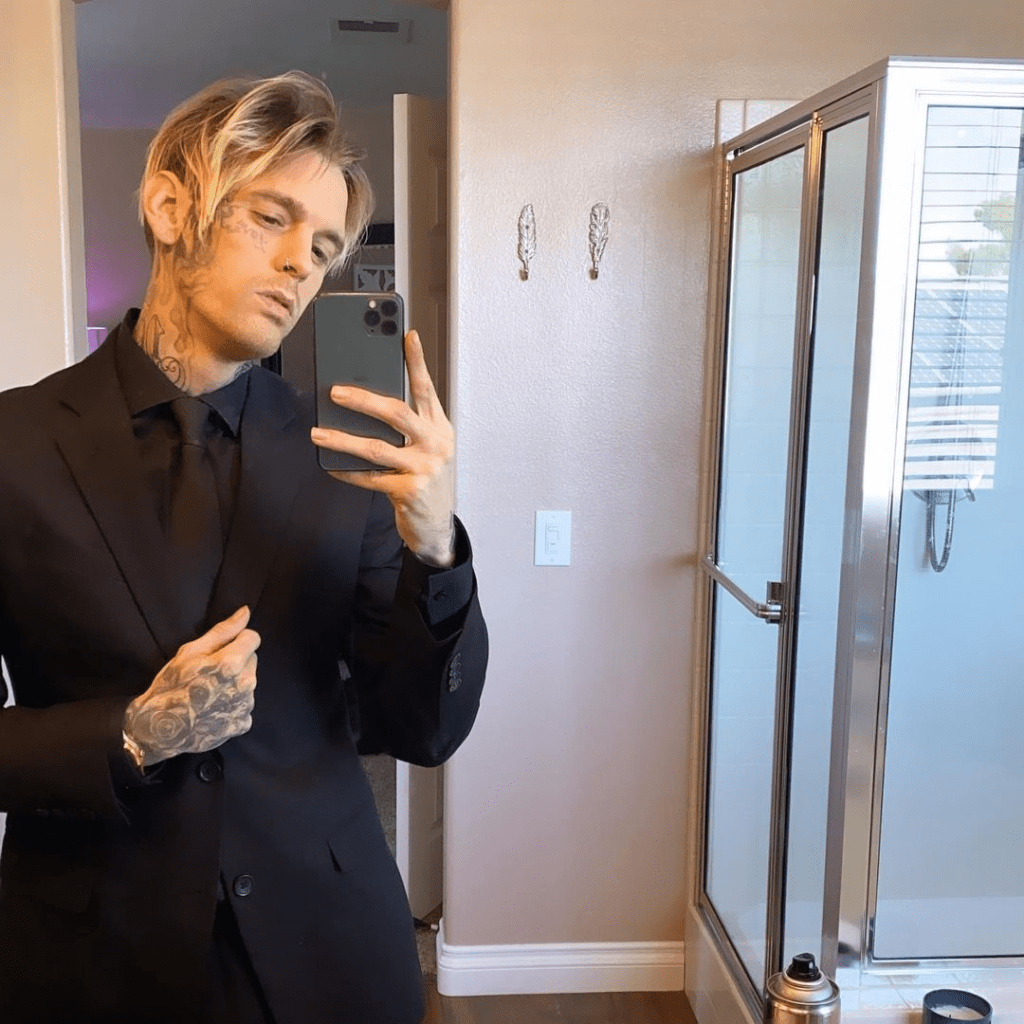 The late solo musician once accused his brother of physically assaulting Paris Hilton and violating a 91-year-old woman. At some point in their crazy timeline, Nick took a restraining order against his little brother for allegedly threatening to harm his pregnant wife. Pretty dark stuff.
Neil DeGrasse Tyson vs. B.o.B.
You'd think we've all reached universal acceptance concerning the shape of the earth. Well, Neil DeGrasse Tyson and B.o.B are still fascinated by this age-old scientific debate. So, let us hear it from you, is the earth round or flat?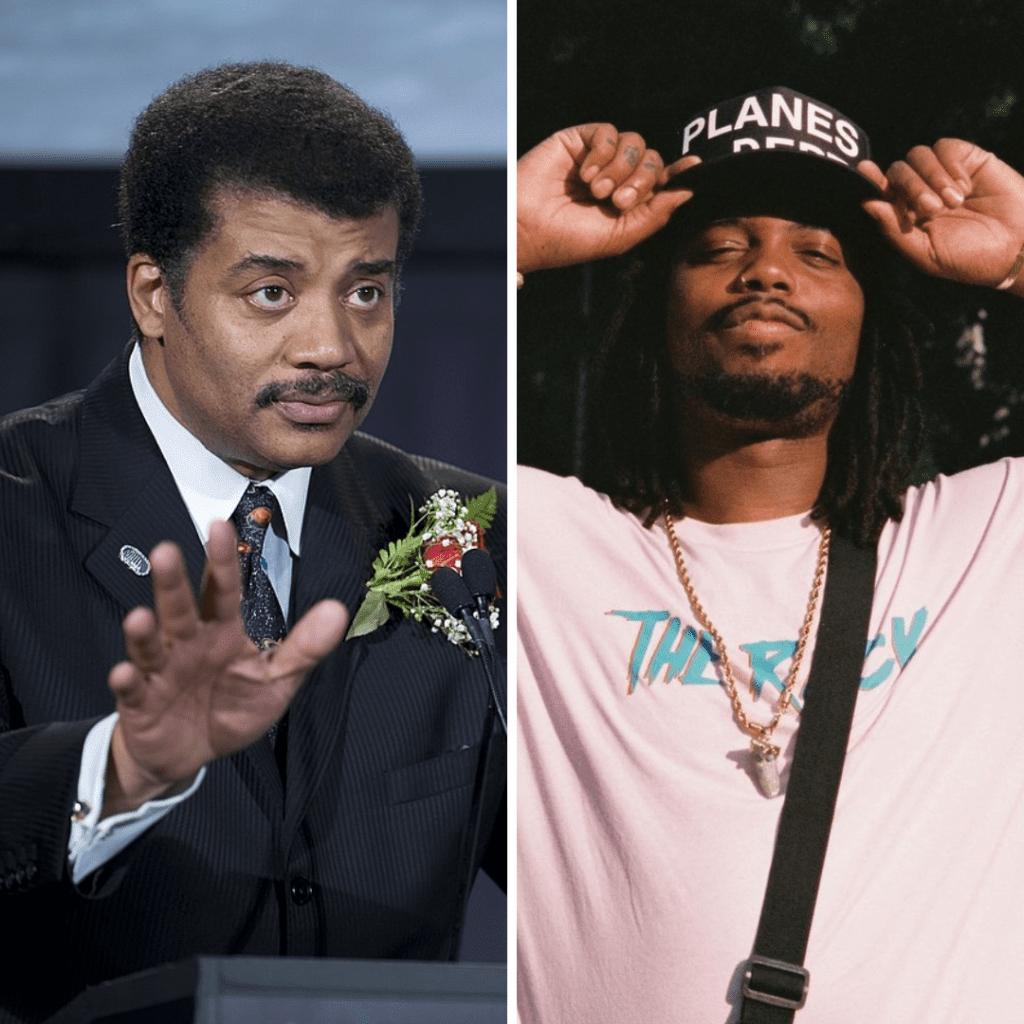 Tyson couldn't miss a teachable moment when B.o.B expressed his flat earther beliefs on Twitter. The astrophysicist schooled the American rapper in a series of tweets. B.o.B pulled the oldest trick in the book – a diss track! Tyson ditched the lab coat and had his nephew respond with a diss track on his behalf.
Martha Stewart vs. Gwyneth Paltrow
This feud is one of the pettiest celebrity feuds ever! So, Martha Stewart, the owner of a lucrative lifestyle business, has an issue with actress Gwyneth Paltrow's lifestyle products venture, and she's made it pretty clear, or should we say "petty" clear?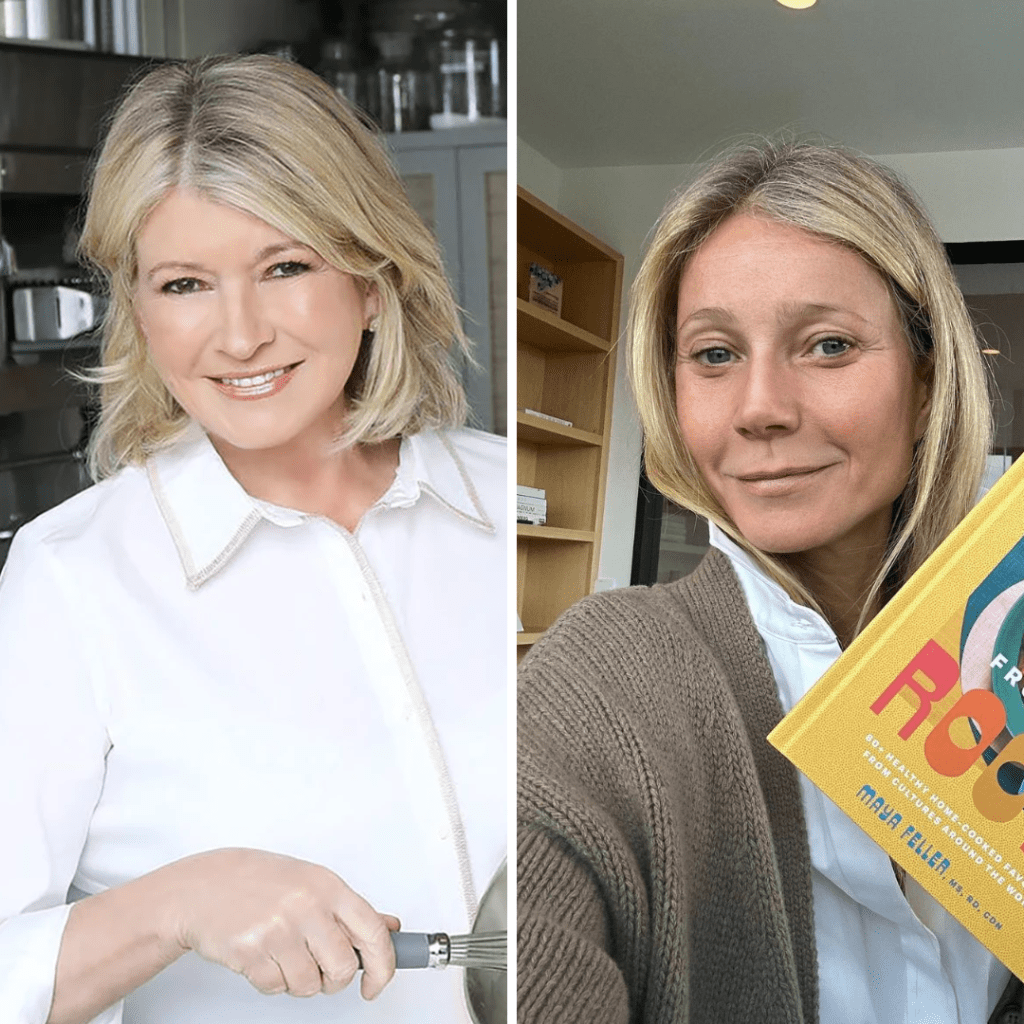 The business mogul has taken shots at Paltrow's acting skills and her failed marriage to Coldplay's Chris Martin – even naming one of her dishes "conscious uncoupling," based on Paltrow and Martin's decision to "consciously uncouple." Paltrow clapped back with the "Jailbird Cake" to poke fun at Stewart's run-in with the law back in 2014.
Isaiah Washington vs. Patrick Dempsey
When people spend too much time with each other, there's bound to be some conflict. So, a little disagreement between co-stars is to be expected, but definitely not a full-on physical fight, as was apparently the case between Grey's Anatomy's Isaiah Washington and Patrick Dempsey.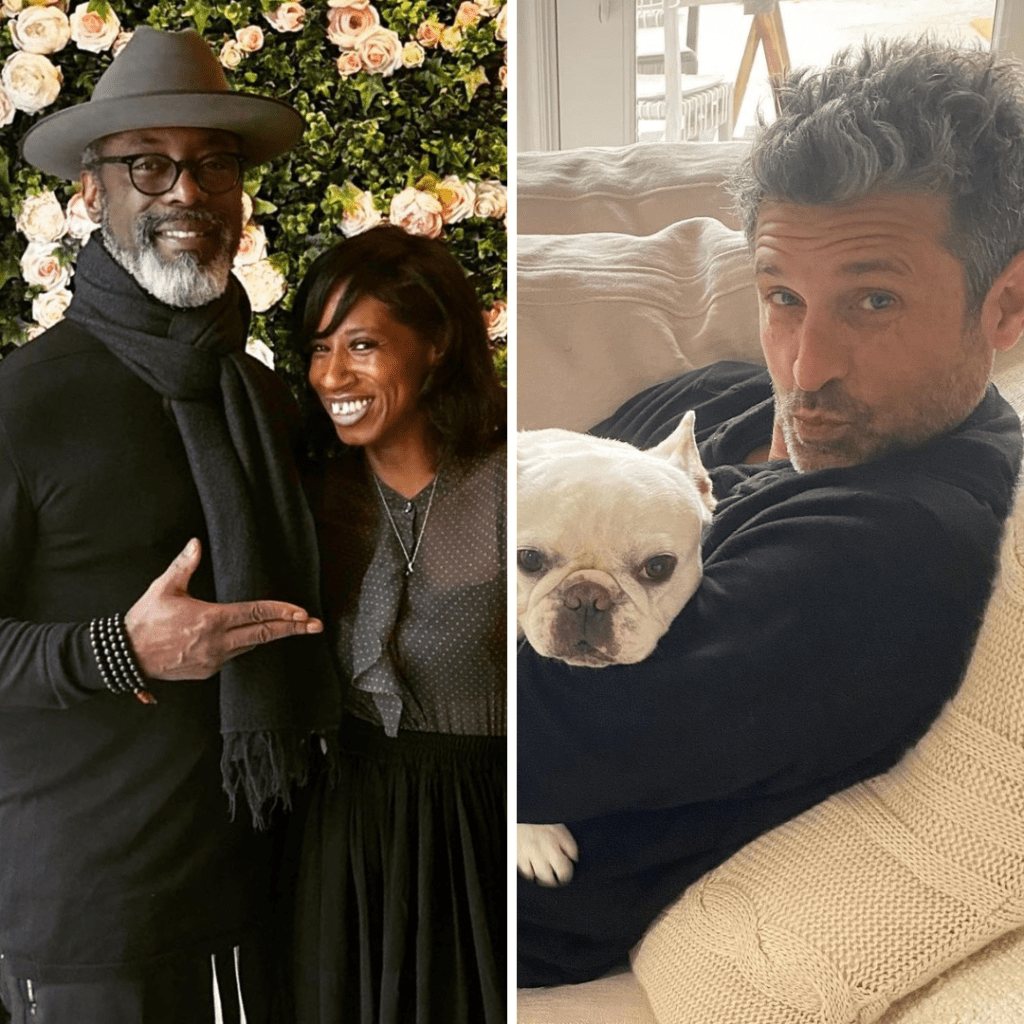 The make-believe doctors were reported to have turned Shondaland into a boxing ring over Washington's homophobic remarks. However, Washington blames the incident on Dempsey's emotional outburst and tardiness on set. We guess it's a case of he-said-she-said, and only our actors-turned-boxers know what really happened.
Anthony Daniels vs. Kenny Baker
It appears that onset drama has been rife since the dawn of time; even the co-stars of sci-fi classic Star Wars movies had their fair share of squabbles off-screen. Anthony Daniels and Kenny Baker, who played robots C-3PO and R2D2, respectively, didn't see eye to eye.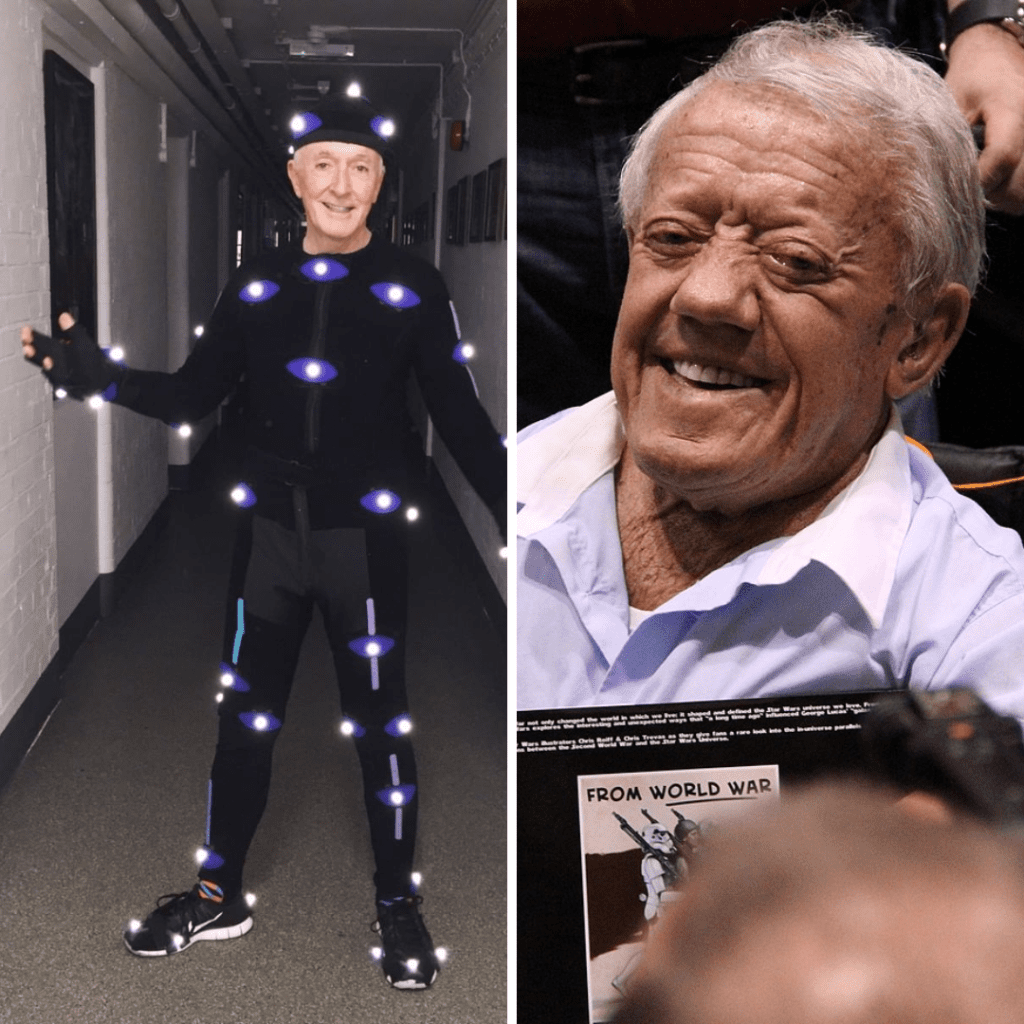 Daniels apparently suggested that the role played by his co-star could be played by anyone because it did not require acting skills. How rude! The now-late Kenny Baker once said that Daniels was the rudest man he had ever met.
William Shatner vs. the cast of Star Trek
William Shatner must've thought the starship Enterprise was a one-man spaceship because he made sure to single-handedly alienate most of his co-stars in the Star Trek series. Although the movies were futuristic, we certainly didn't think they'd set the bar for present-day off-screen feuds.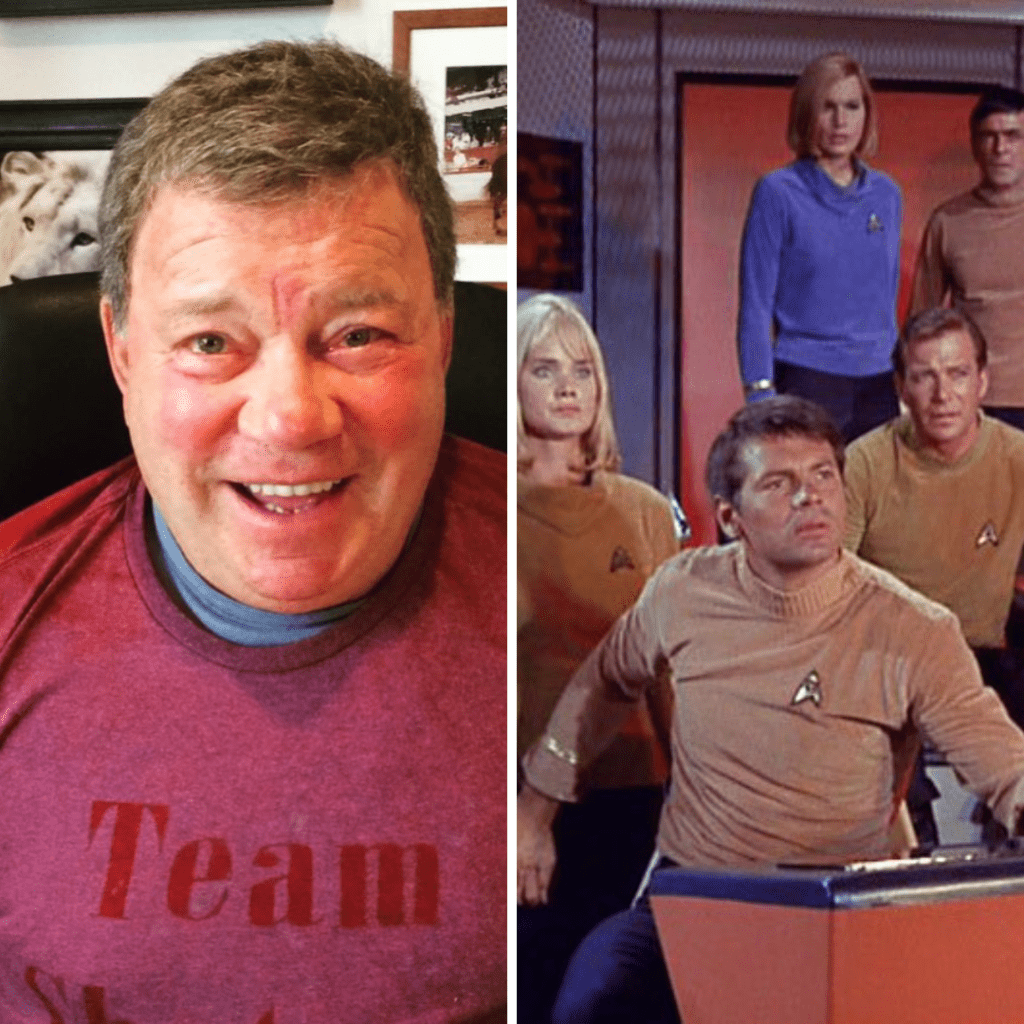 Shatner managed to rub almost everyone the wrong way, including James Doohan, Nichelle Nichols, and George Takei. The lead star's relationship with cast member Leonard Nimoy lasted a bit longer until Shatner ruined it. He and Nimoy were no longer on talking terms at the time of Nimoy's passing away.
Jay Leno vs. David Letterman and Conan O'Brien
You can always expect spicy rivalry when multiple people are vying for the same spot. This feud is a classic example. David Letterman was promised the anchor chair on NBC's Tonight Show but was snubbed last minute for being a tad bit too harsh. Guess who got the gig? Jay Leno!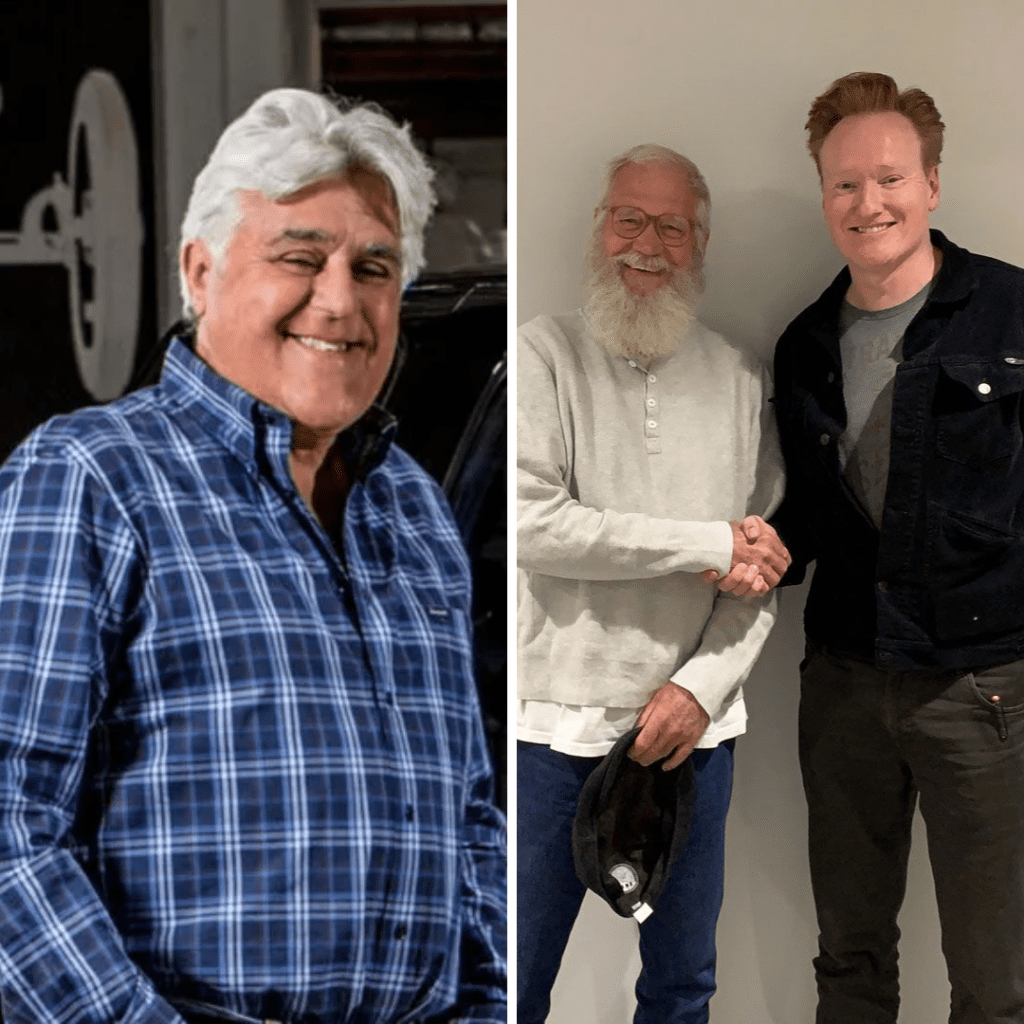 Letterman left NBC to join rival network CBS to host his own show, which aired at the same time as Leno's show! When Leno decided to hang his mic in the early 2000s, Late Night host Conan O'Brien was next in line to replace him. Leno changed his mind about leaving the show at the last minute, to O'Brian's detriment.