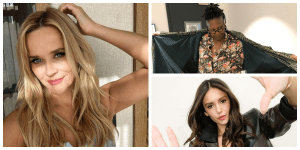 Carlos Who? 45 Celebs Who Changed Their Names Before Becoming Stars
By Happiness A
---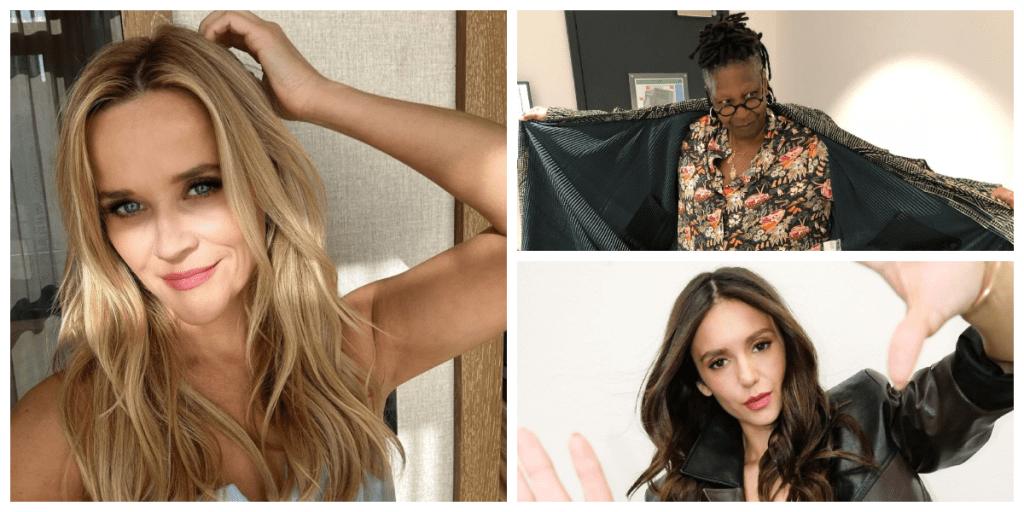 Most of the issues in show business aren't out in the open. While we are constantly bombarded with random info about celebs, there is one fact that people often overlook: celebrities' birth names. As bizarre as it may sound, lots of celebs have to change their names in order to join the big league.
A good number of today's celebrities were given entirely different names when they were conceived. And no, we don't mean the celebs who change from Emily to Emma (looking at you, Miss Stone). We're talking about dramatic name changes, like a certain person called Mark Sinclair who changed his name to something no one can guess.
There's also the traditional middle-to-first name switch à la Meghan Markle and Reese Witherspoon.
A few of them seem almost too crazy to be true, but they are 100% genuine. Here are some of the celebs who changed their names before they became stars and household names.
Mindy Kaling
She explained in an interview that she reduced her name because comedy show emcees would often have a hard time pronouncing it and then make fun of her last name. Before she became famous, Mindy Kaling's parents gave her the middle name Mindy.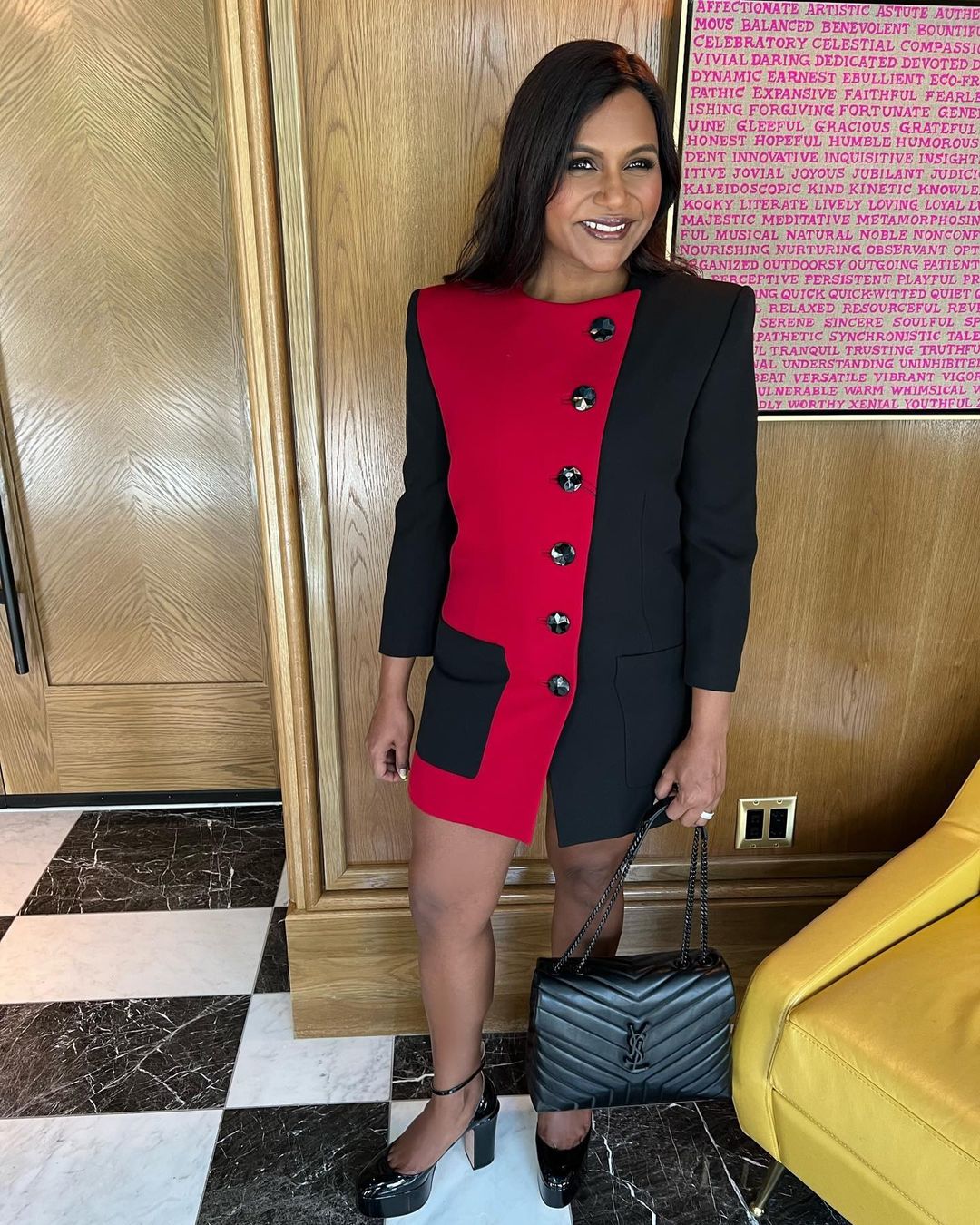 They chose her name after seeing it on TV. She was born Vera Mindy Chokalingam but always went by her middle name. And when she began landing significant acting jobs, Mindy made the decision to abbreviate her last name to "Kaling," giving her her current stage name.
Helen Mirren
Helen Mirren was born Ilynea Lydia Mironoff, which doesn't sound like her current name at all. That's because she is half-Russian from her dad's side. When the family first moved to London, they had plans to return to their home, but it never happened. So they anglicized their name.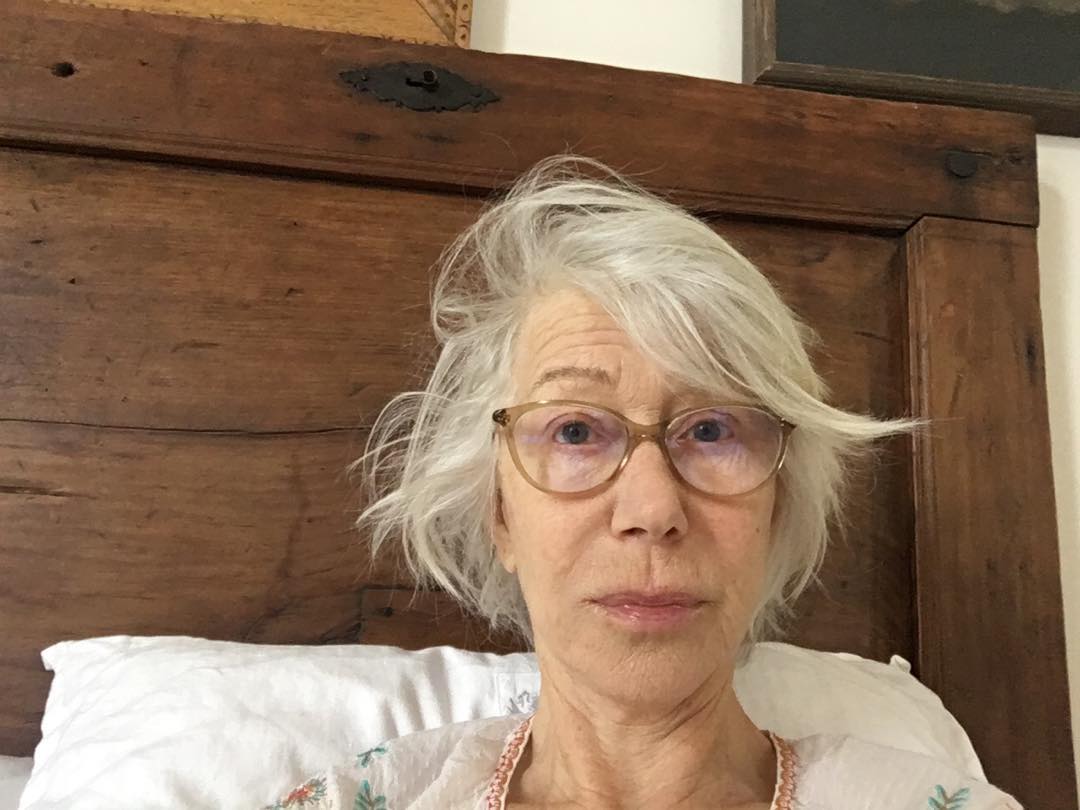 But the family didn't change their family name from Mironoff to Mirren just to make it easier for English speakers to say their name. They actually did it to avoid problems with neighbors and the government during the Cold War.
Woody Allen
The director of Annie Hall was actually Allan Stewart Konigsberg. When he was 17, the artist changed his name to Heywood Allen, and from that moment on, he was referred to as "Woody" Allen, which was actually a nickname he gave himself.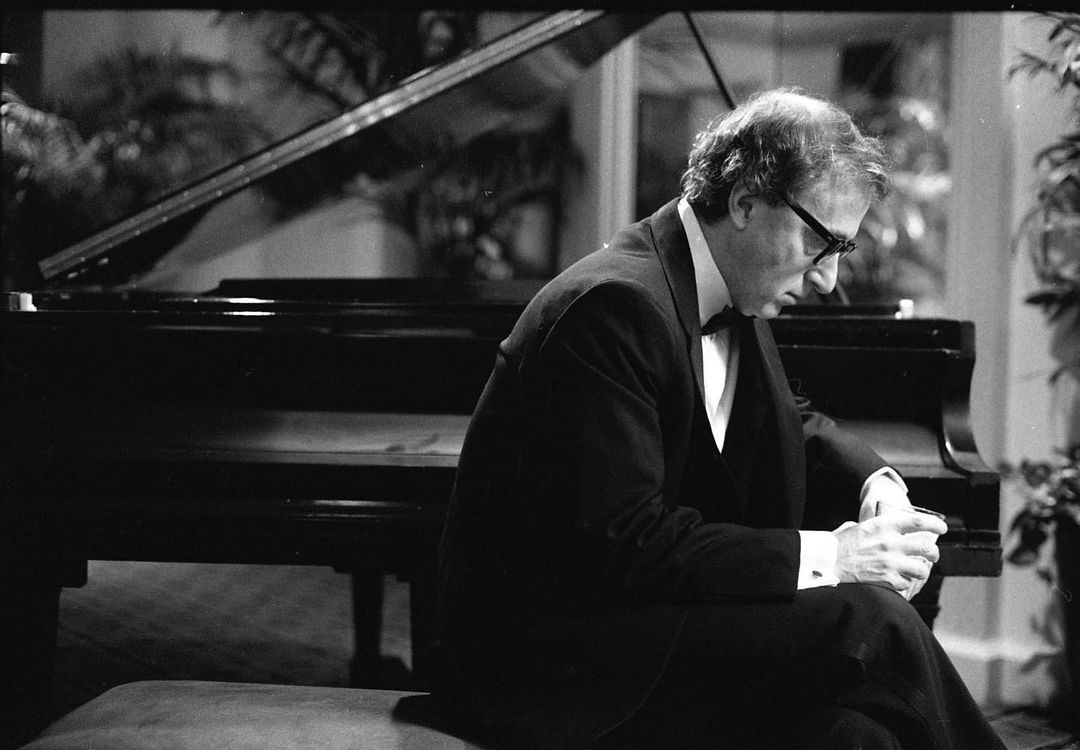 According to reports, the director changed his name because he felt his birth name wasn't funny enough. He was aware that directors didn't usually change their names like actors did, but he felt it was a relevant decision for his career.
Bruno Mars
Peter Gene Hernandez is the real name of Bruno Mars. Hernandez's father referred to him as Bruno from an early age. He thought he resembled the wrestler Bruno Sammartino while Hernandez was growing up in a musical family in Hawaii.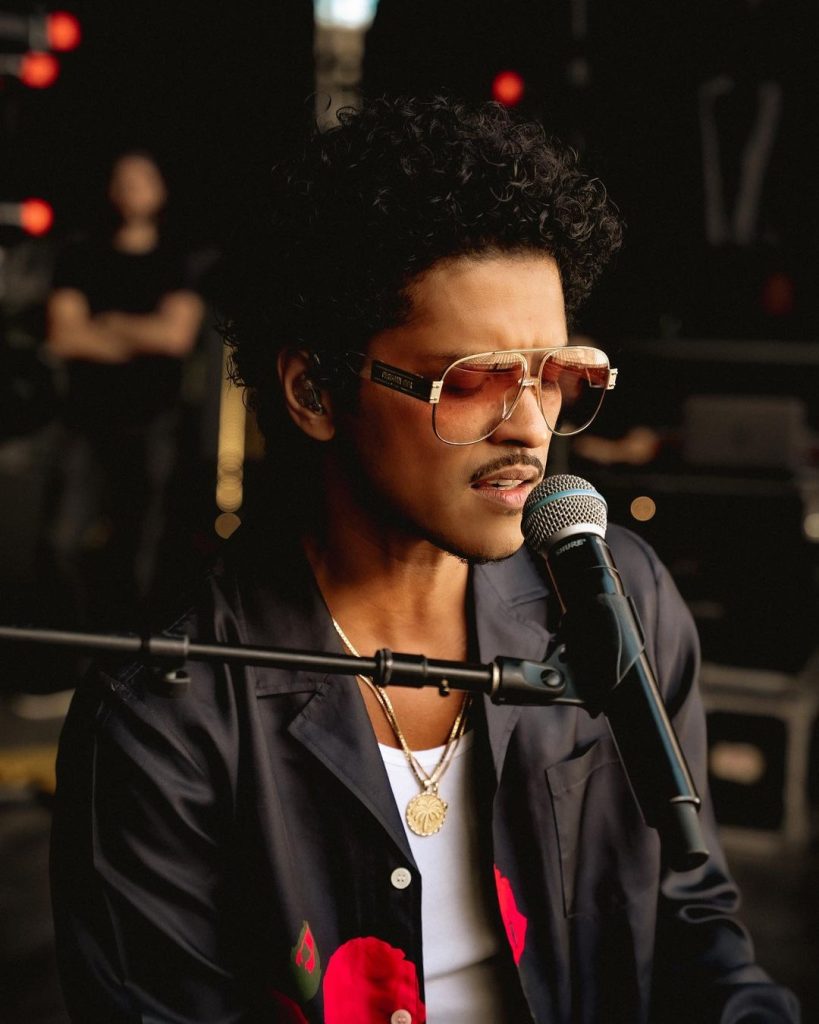 Bruno Mars wasn't his stage name until he relocated to Los Angeles at 17 to pursue a career in music. He chose the surname Mars because he would often say he was probably from Mars in response to comments that he was extraordinary.
Mila Kunis
Mila abbreviated her birth name, Milena Markovna Kunis. When her family relocated from Ukraine to Los Angeles, she was seven years old. Later, when Mila landed her first acting role in America, her parents agreed and let her shorten her name.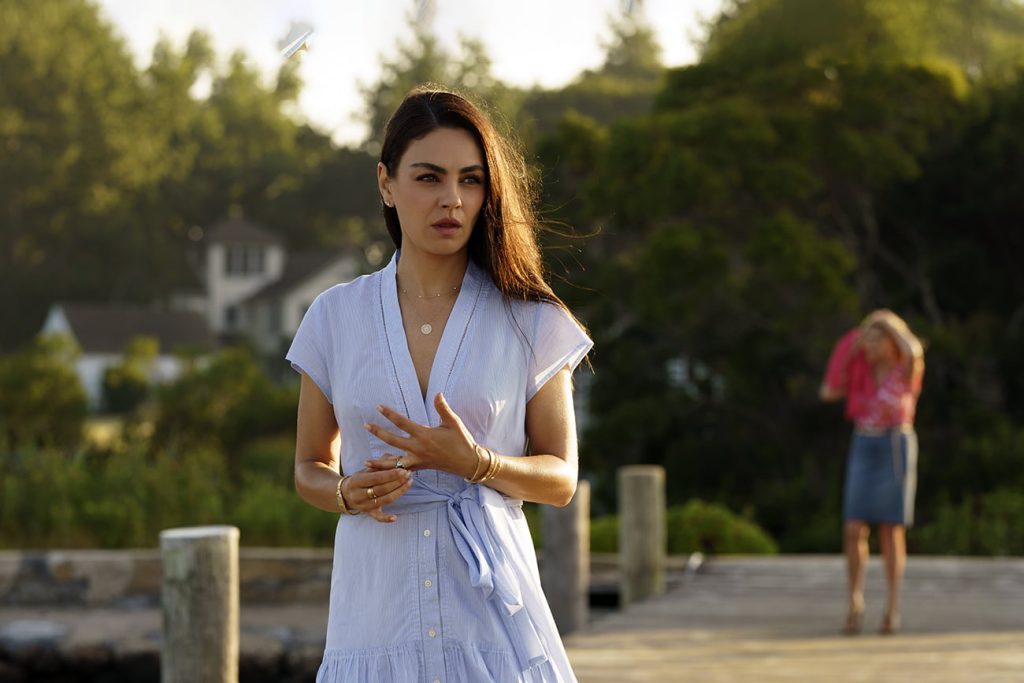 Mila's parents, Elvira and Mark, quickly enrolled her in drama lessons and gave her permission to abbreviate her name when she got her first roles on "Days of our Lives," "7th Heaven," and playing a young Angelina Jolie in "Gia."
Katy Perry
In order to avoid being mistaken for Kate Hudson, Katheryn Hudson changed her name to Katy Perry. Her mom's last name was Perry. Katheryn Elizabeth Hudson, the pop star's birth name, also didn't sound like a fit name for a popstar.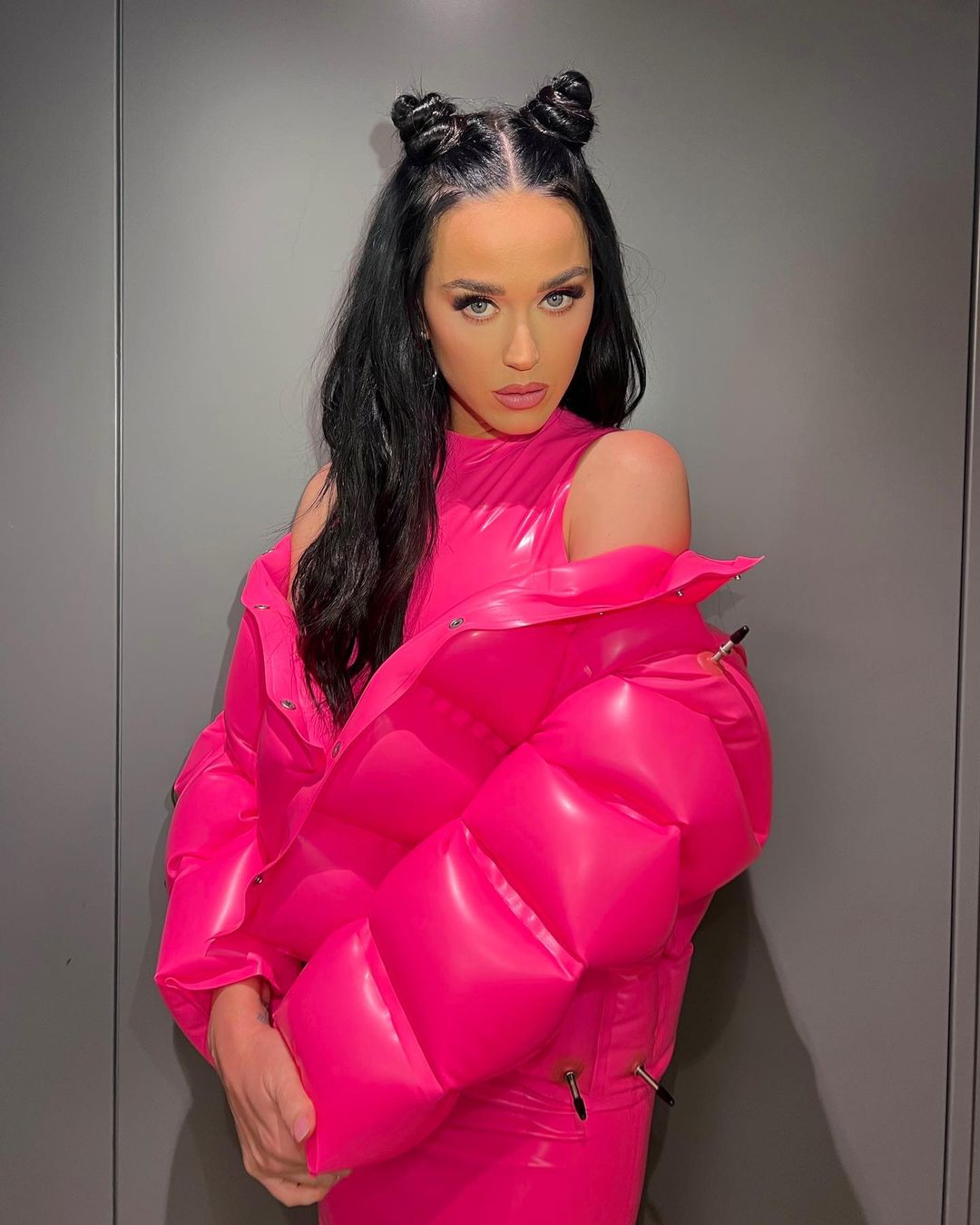 Katy Perry, who took her mother's surname, was a California-based Christian as well as a gospel singer before she became a raging Californian girl, going against her Christian upbringing. Katy relocated to Los Angeles and started making pop music after a commercially disappointing debut.
Michael Kors
Previously known as Karl Anderson Junior, Kors was born in Long Island in New York. His father was Swedish, while his mother was of Jewish descent. His parents are former model Joan Hamburger and Karl Anderson Sr., who was her first husband.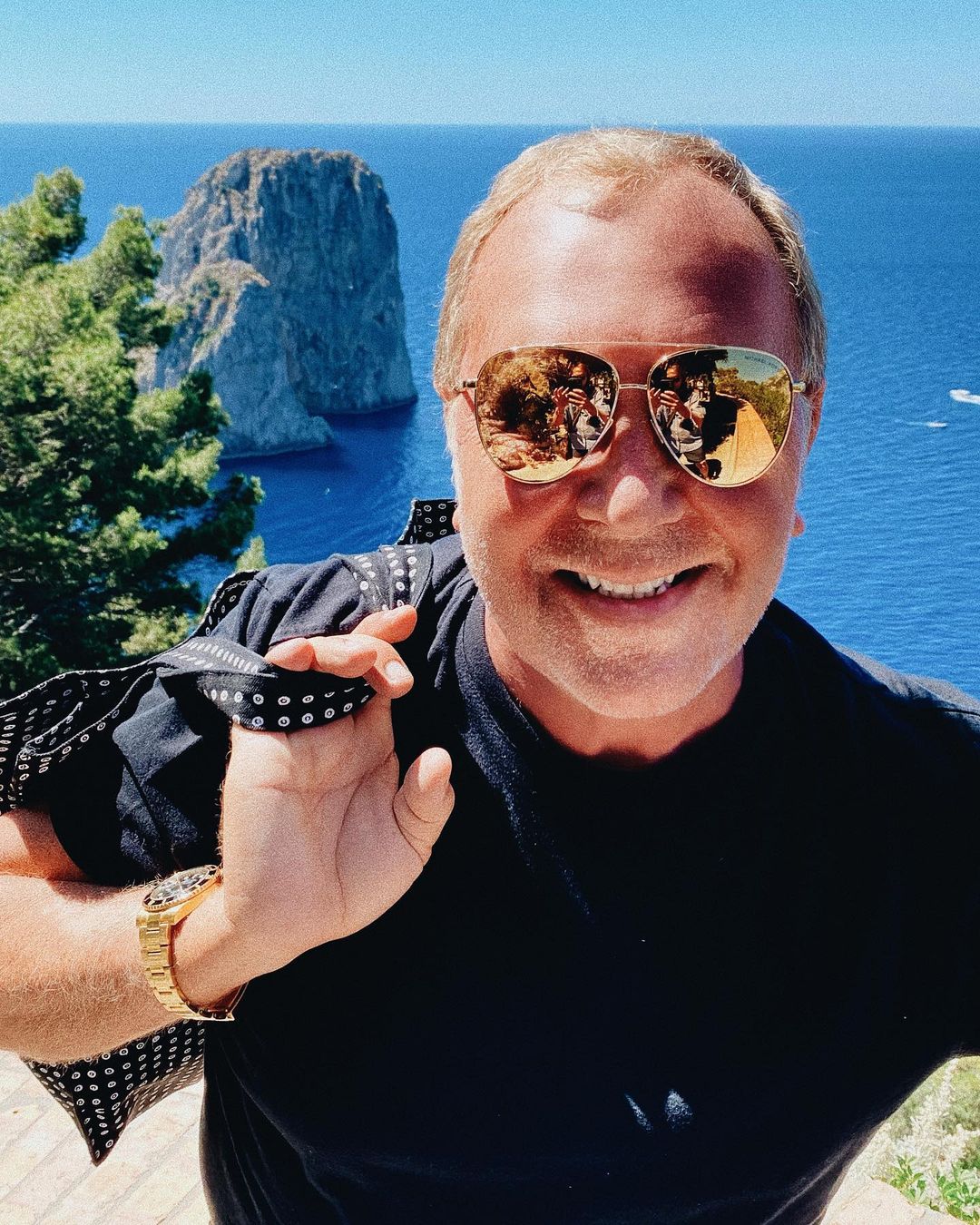 When he was five, his mother married Bill Kors, and he adopted his stepfather's last name. Karl changed his name to Michael David Kors when he decided to pursue a career in the fashion industry. He was raised in New York and attended the John F. Kennedy High School.
Courtney Love
Given the name Courtney Harrison at birth, the rock star later changed it to Courtney Love after going by the names Rodriguez and Menely before relocating to West Hollywood to form a band. The rock legend was born Courtney Michelle Harrison.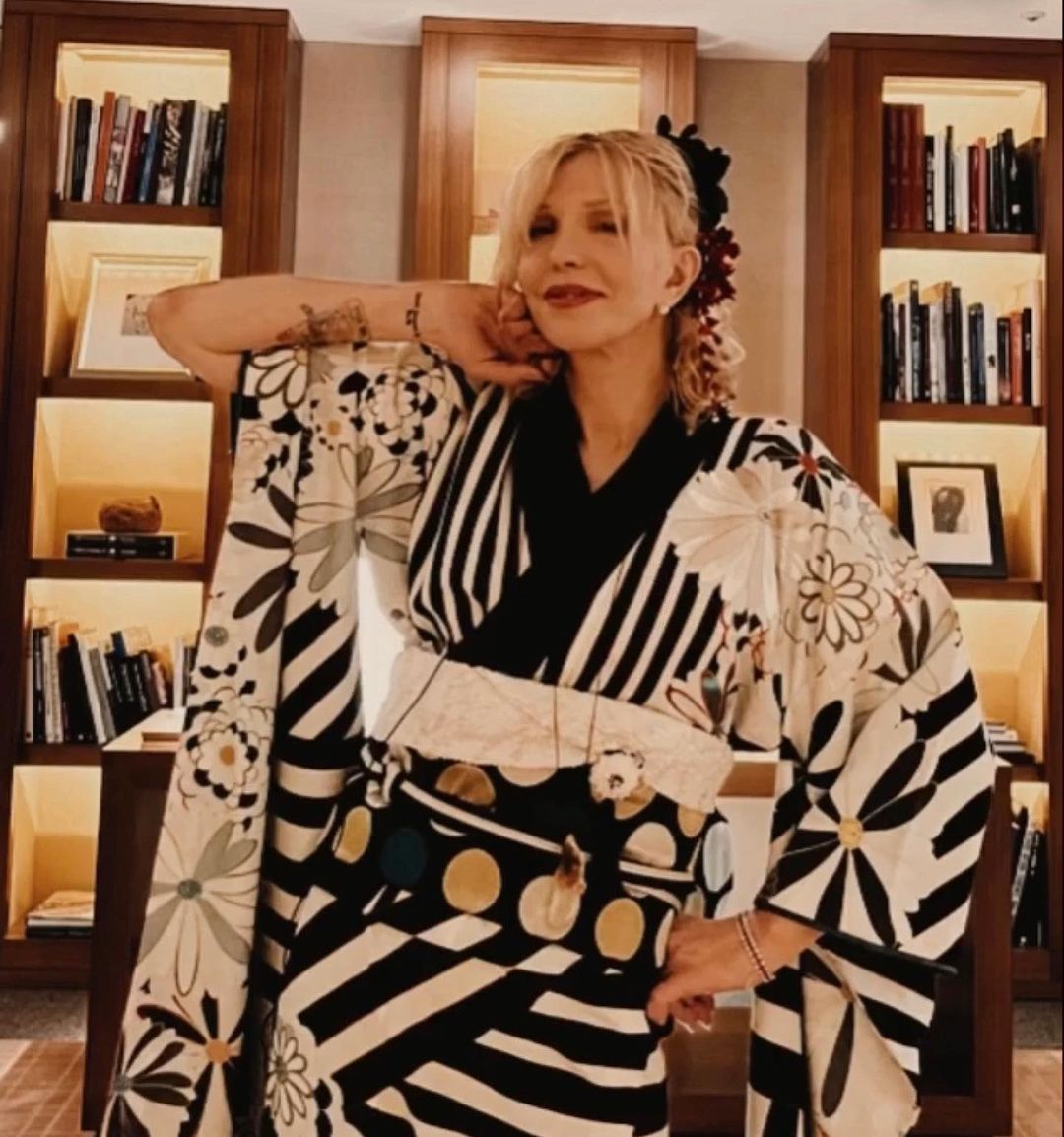 The Hole's lead singer, also known for being Kurt Cobain's wife, had a very challenging upbringing and spent a significant amount of her youth moving between foster homes. They say that the third time is the charm, and it worked indeed for the singer.
Lorde
If you have listened to the pop trends of the past five years, you certainly have heard of Lorde. The pop star rose to fame after taking the world by storm when she was just a teenager. When she was barely 16 years old, the artist came up with the stage name Lorde.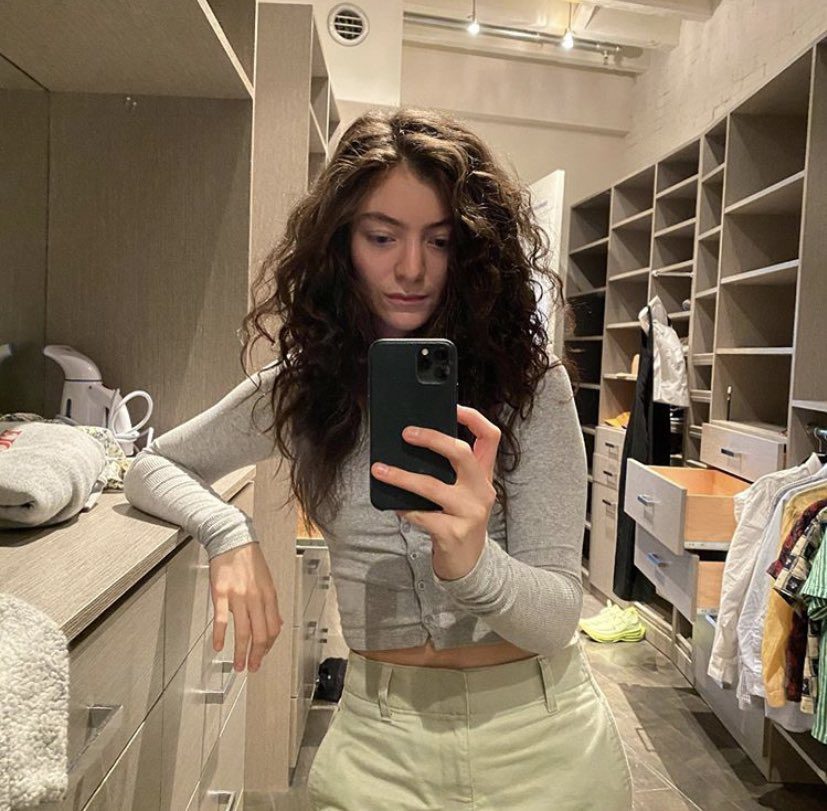 She added an extra letter to the name to make it sound more "feminine." As you probably have guessed, Lorde is not the New Zealander's real name. The young star was previously known as Ella Maria Lani Yelich-O'Connor before singing her way to the top of the heap.
Lana Del Rey
If you have listened to any of Lana Del Rey's songs, you know the star has a vintage feel to her music. And that's precisely why she adopted a stage name. The singer didn't think that her birth name, Elizabeth Woolridge Grant, had the vintage ring she was looking for.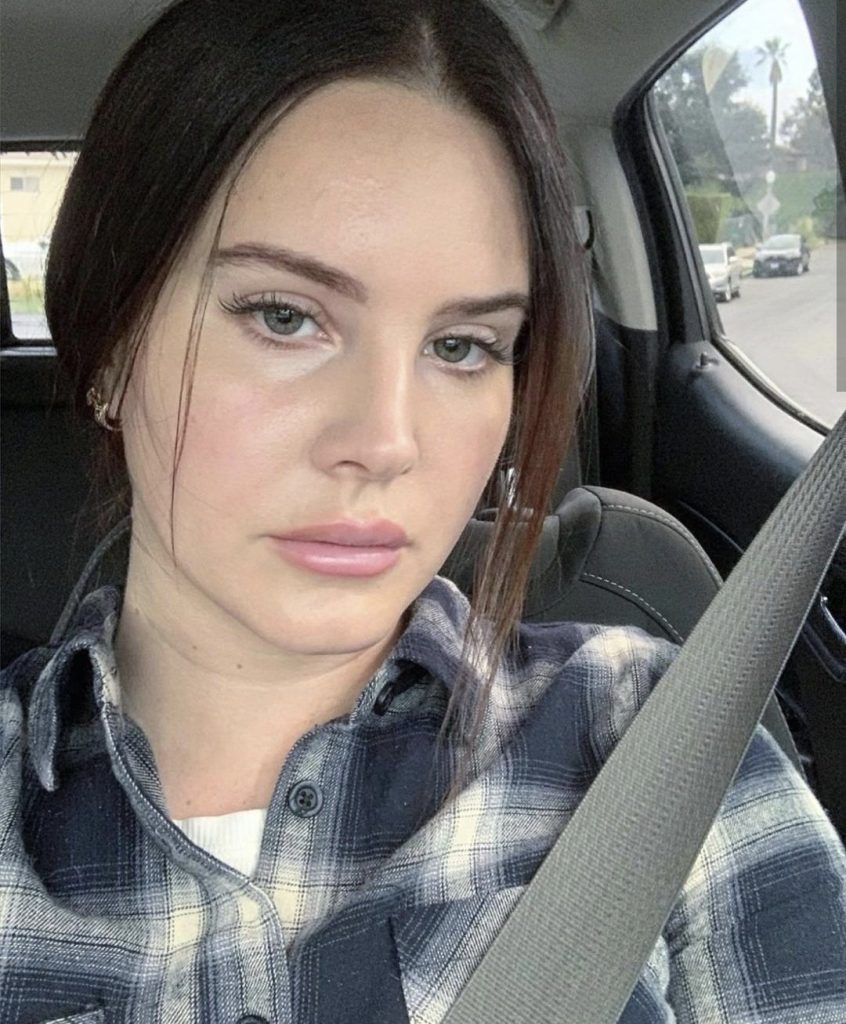 Lana Del Rey was unsuccessful in making hit music under her given name, so she adopted a new identity. According to the singer, she liked the way that "Del Rey" sounded when her Hispanic friends said it, so she adopted the name and never let go of it.
Miley Cyrus
Destiny Hope Cyrus's family nicknamed her "Smiley" as a child. To keep her family name and pay homage to her father, artist Billy Ray Cyrus, she dropped the "S" from her nickname and legally took the name Miley Ray Cyrus as her stage name.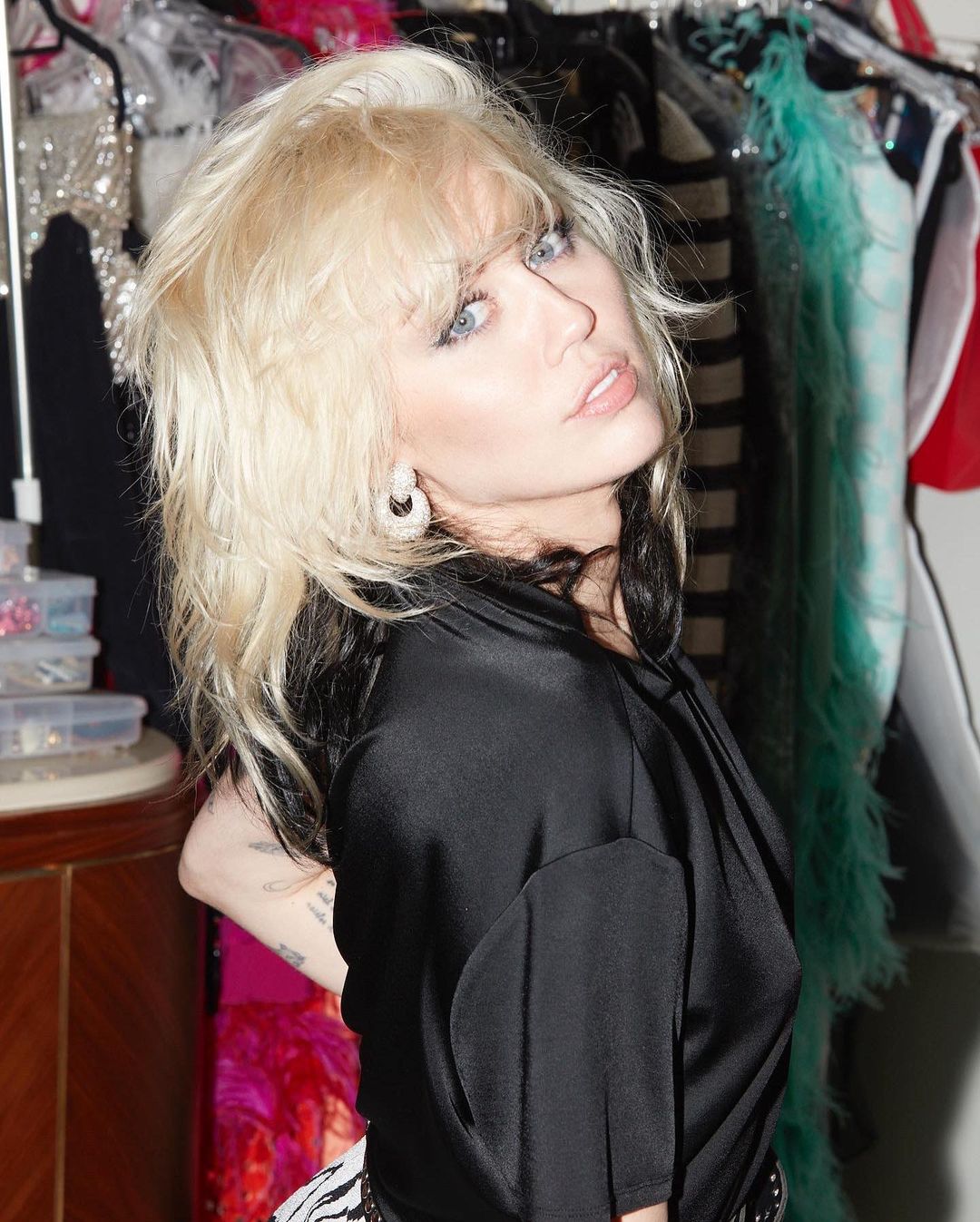 When she wed Liam Hemsworth, she once again legally changed her name, although the couple has since split up. Her birth name was pretty unique, but we have to admit that Miley sounds much better, so she has to thank her fam for the nickname.
Vin Diesel
Vin Diesel is best known for his leading role in the Fast and Furious franchise. But his parents didn't call him Vin when he was born. Actually, he was called Mark Sinclair. Vin Diesel rose to fame after working as a bouncer in New York City; obviously, he is someone you don't mess with.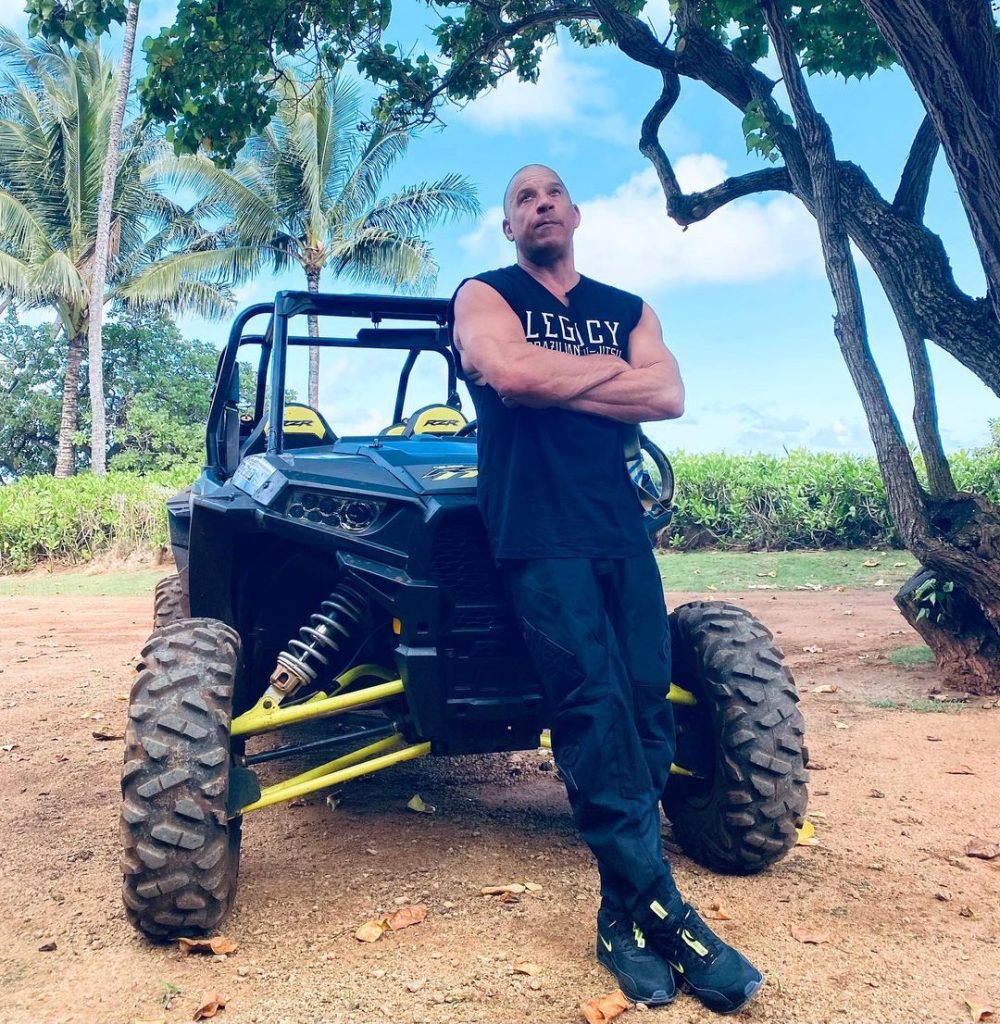 Mark Sinclair is a much more conventional name. Although he hasn't confirmed this info, the actor's stage name is thought to have been inspired by both his vivacious personality and Vincent, the last name the family adopted after his mother remarried.
Alicia Keys
Born Alicia Augello Cook, the singer said that she had been trying to find an appropriate stage name because she didn't feel that Alicia Augello or Alicia Cook had a nice ring to them. It was then that one of her friends suggested the last name Keys.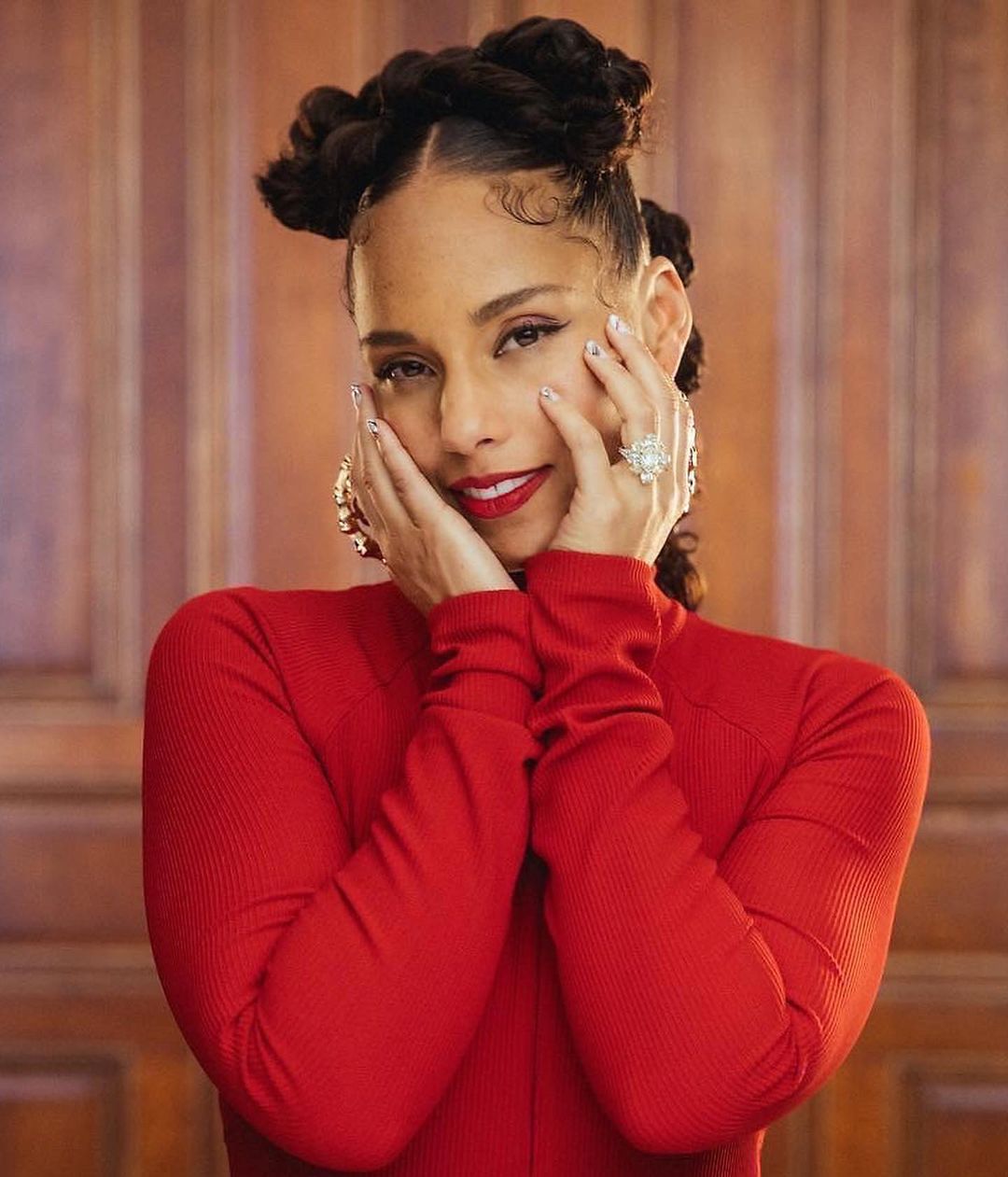 The pop star explained why the moniker stuck with her and what it meant specifically. As we all know, the singer is incredibly talented at playing the piano, which has a bunch of keys. Do the math, and it's not hard to see why she adopted this stage name.
Reese Witherspoon
Reese Witherspoon has played a lot of iconic roles in the course of her career in Hollywood. Who doesn't remember Elle Woods in Legally Blonde? Nowadays, the actress is rocking her role in the Emmy-winning series The Morning Show. But did you know that her real name is actually Rebecca Jennifer Witherspoon?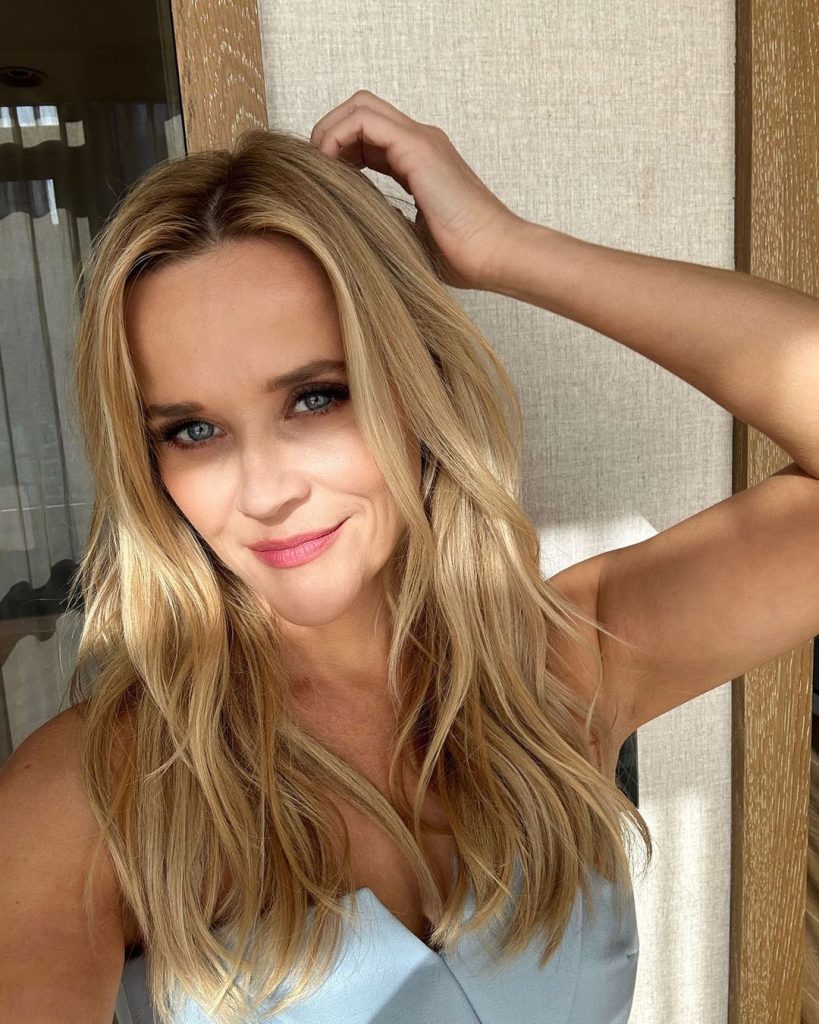 If you're wondering how she came up with that name, it's actually a heartwarming story. The actress is really close to her family, so she decided to honor both her parents by choosing her mother's maiden name (Reese) and her dad's last name.
Meg Ryan
Margaret Mary Emily Anne Hyra is Ryan's full name, which is quite a mouthful and not suitable for Hollywood, apparently. The actress used the maiden name of her maternal grandmother, Ryan, in place of her last name when registering to become a professional actress.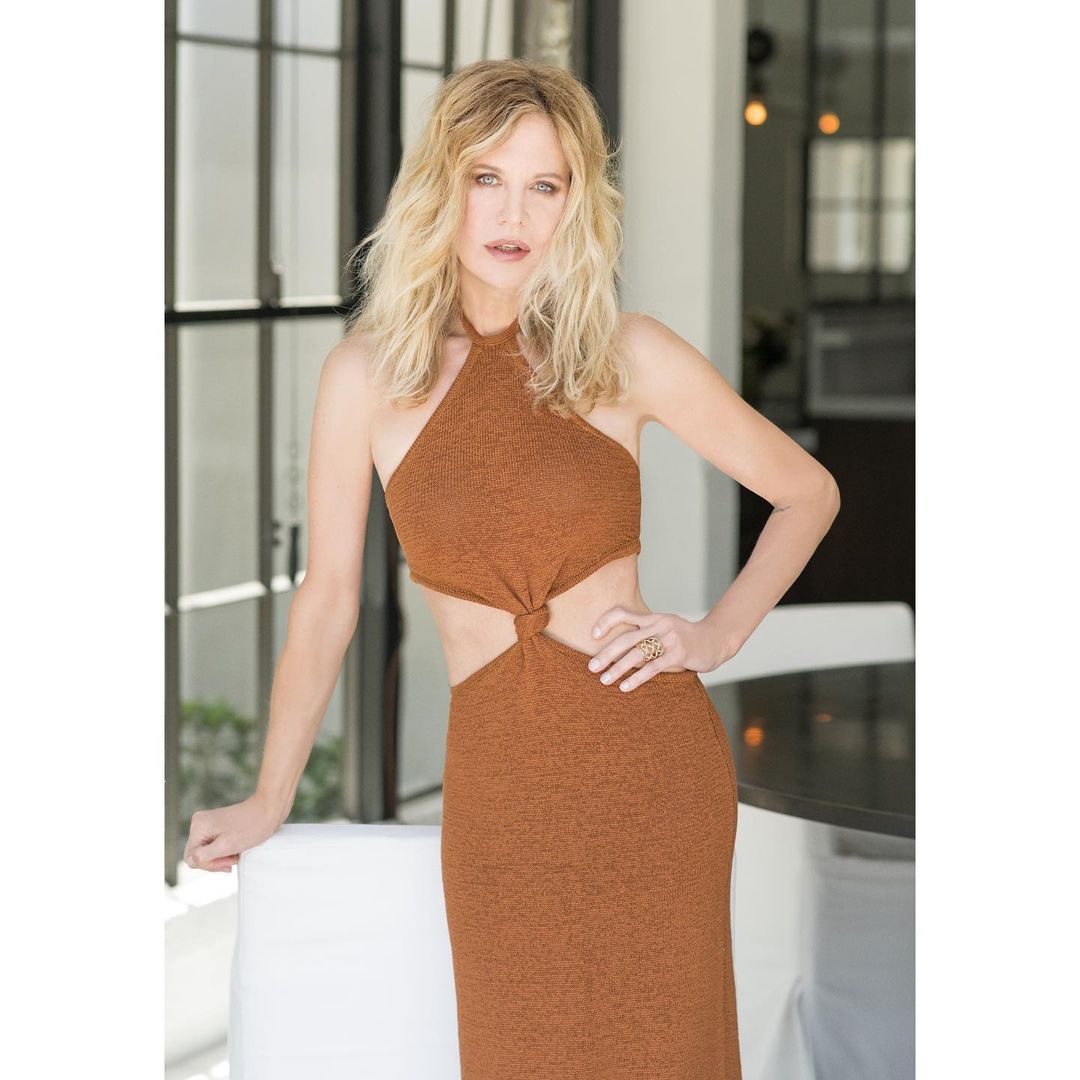 Meg Ryan was called Margaret Hyra by everyone just before becoming a global superstar. When Ryan applied to the Screen Actors Guild, she switched her name. Apparently, her manager told her that Meg Ryan sounded much better, and they were right.
Natalie Portman
The Oscar-winning actress was born Natalie Hershlag, but then she chose to change her name to Portman. She was born in Jerusalem, but when she was three, her family moved back to America, and she started going by the anglicized version of her family name.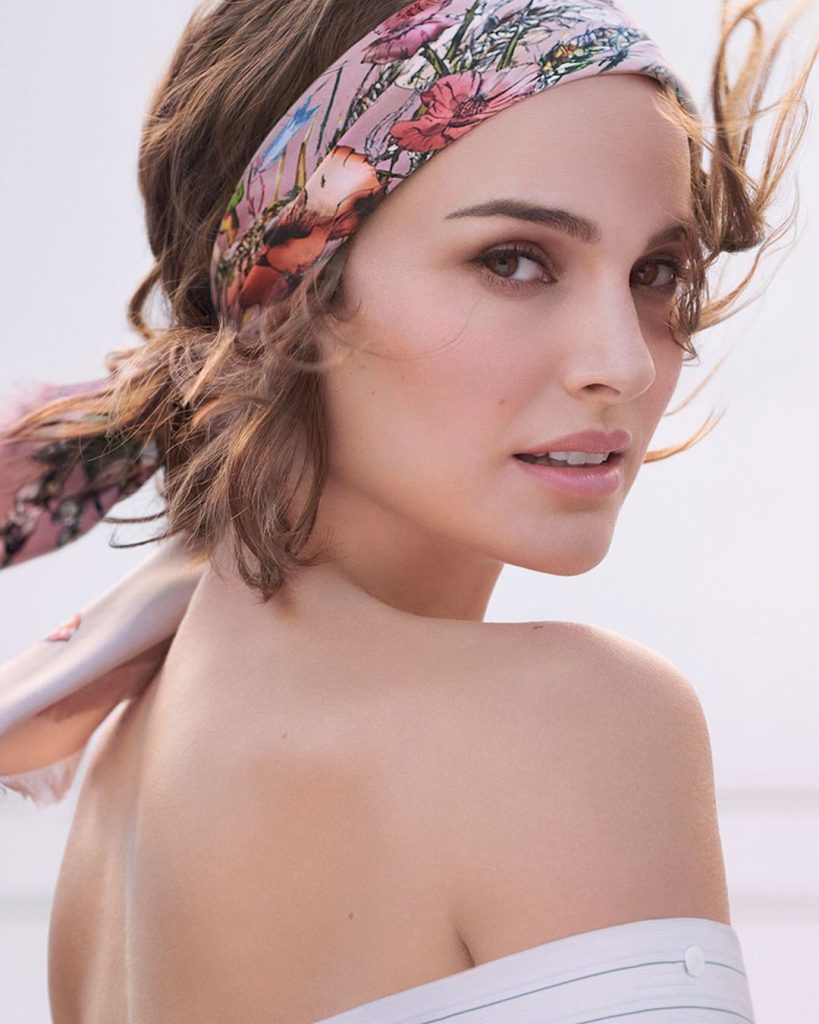 She didn't choose to go by Portman until she started working on Luc Besson's Leon in the early 1990s; she did so to preserve her anonymity. The actress then took a short break from her acting career in order to pursue a degree at an Ivy League institution.
Calvin Harris
The DJ's birth name is Adam Richard Wiles. When thanking her "then-boyfriend" Adam at the 2016 iHeartRadio Awards, Taylor Swift revealed Harris' real identity to the world. Calvin Harris received a lot of criticism over the origins of his stage name.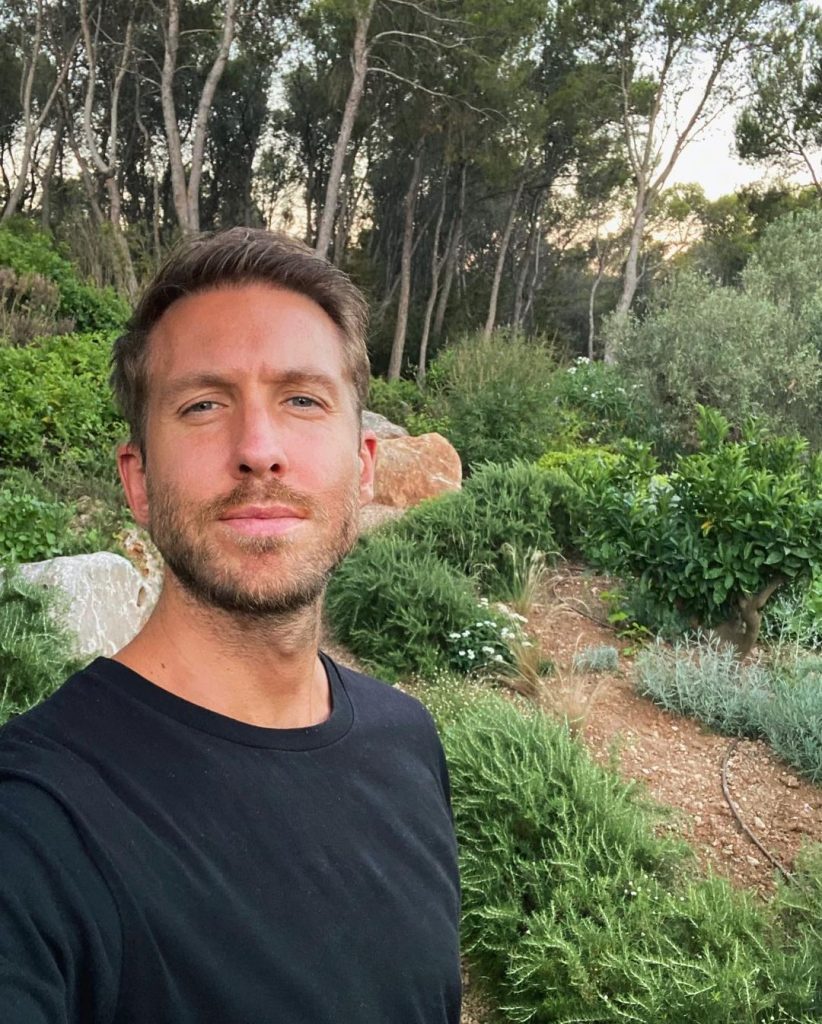 The reason for the name change was related to race, which is why the DJ was shunned for his choice. Still, it seemed like going by Calvin Harris was worth it, as he is now one of the most successful musicians in the electronic music scene.
Winona Rider
Winona Ryder's birth name was Laura Horowitz. The successful actress disclosed in an interview that her family actually had a different last name, but when her father's family arrived in America, they picked the name Horowitz and stuck with it.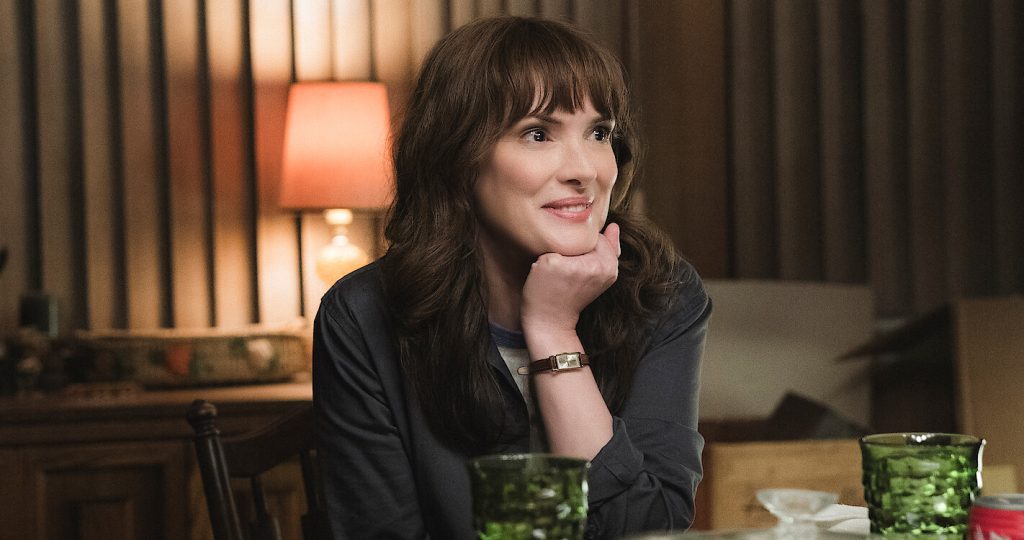 When the actress' agent asked her how she wanted to be attributed in her on-screen debut, her father just so happened to be listening to a Mitch Ryder CD. This apparently led the young actress to choose the last name of her dad's favorite musician.
Jamie Foxx
The Oscar-winning actor was born Eric Marlon Bishop. Jamie is most recognized for his acting and singing, but when he was younger, he was known for being a natural comedian. Early in his 20s, Bishop started going to open mic events at comedy clubs.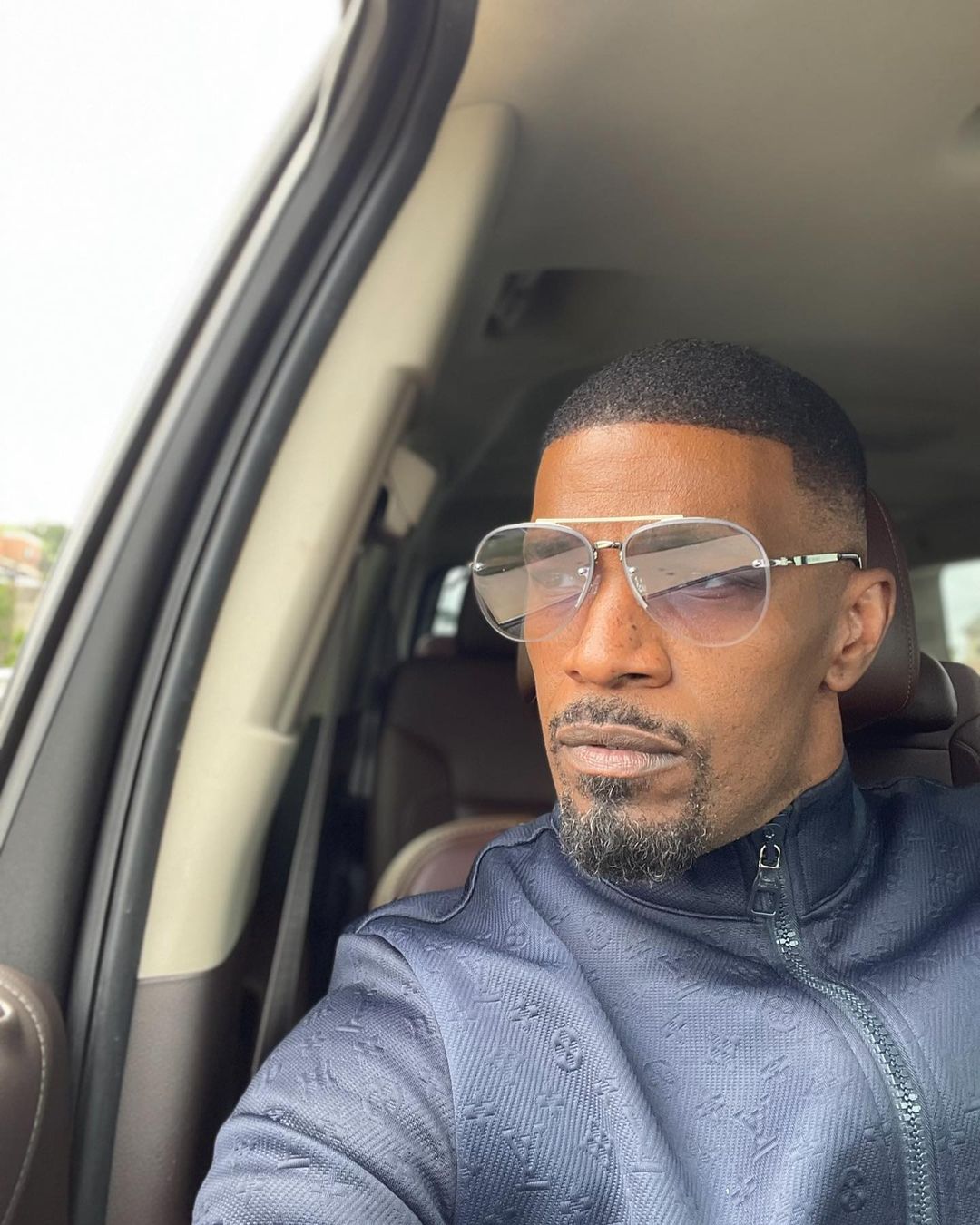 After discovering that female comics were often called to the stage first, he then looked for a name that was gender-neutral. In reference to the humorous persona of Redd Foxx, Eric Marlon Bishop came up with the name Jamie Foxx.
Ralph Lauren
Not every celeb is lucky enough to be born with a name that is Hollywood material. Ralph Lauren is one of them. While the powerful businessman now has a brand that is globally recognized, his birth name was not appropriate for the fashion industry; he was born Ralph Lifshitz.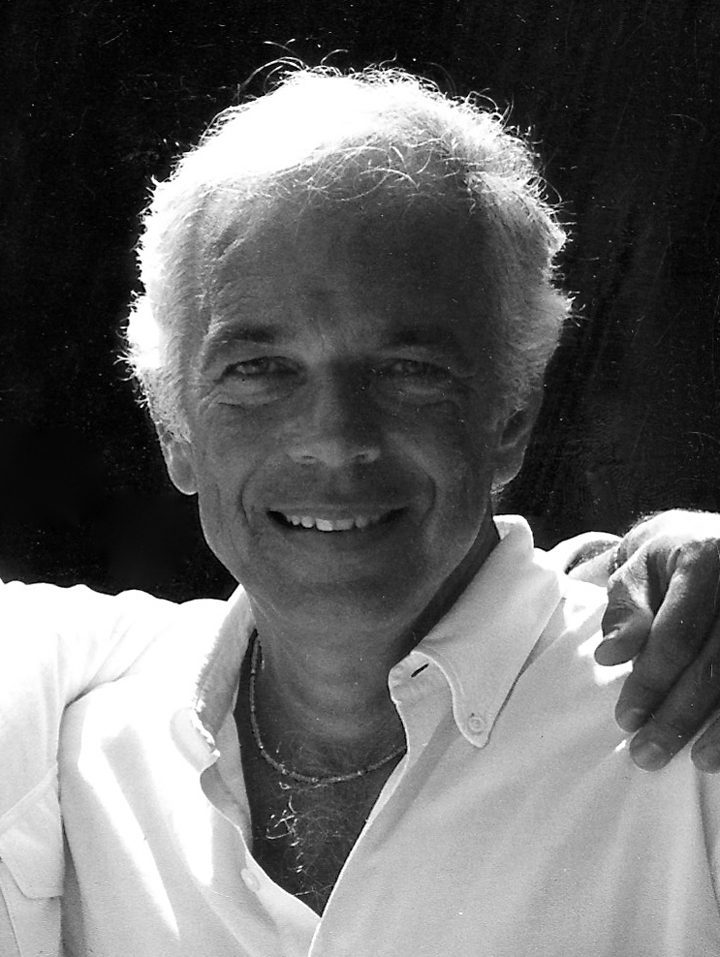 Born and raised in the Bronx, the businessman changed his last name from Lifshitz to Lauren after someone told him there was a "bad word" in his name. He worked in sales during the day and attended night school to take business-classes after high school.
Nicolas Cage
Cage was Born Nicholas Kim Coppola. As you can guess by that name, he is related to a very powerful family in Hollywood. And his blood connections literally made him want to adopt a stage name that would have no relation to his real fam.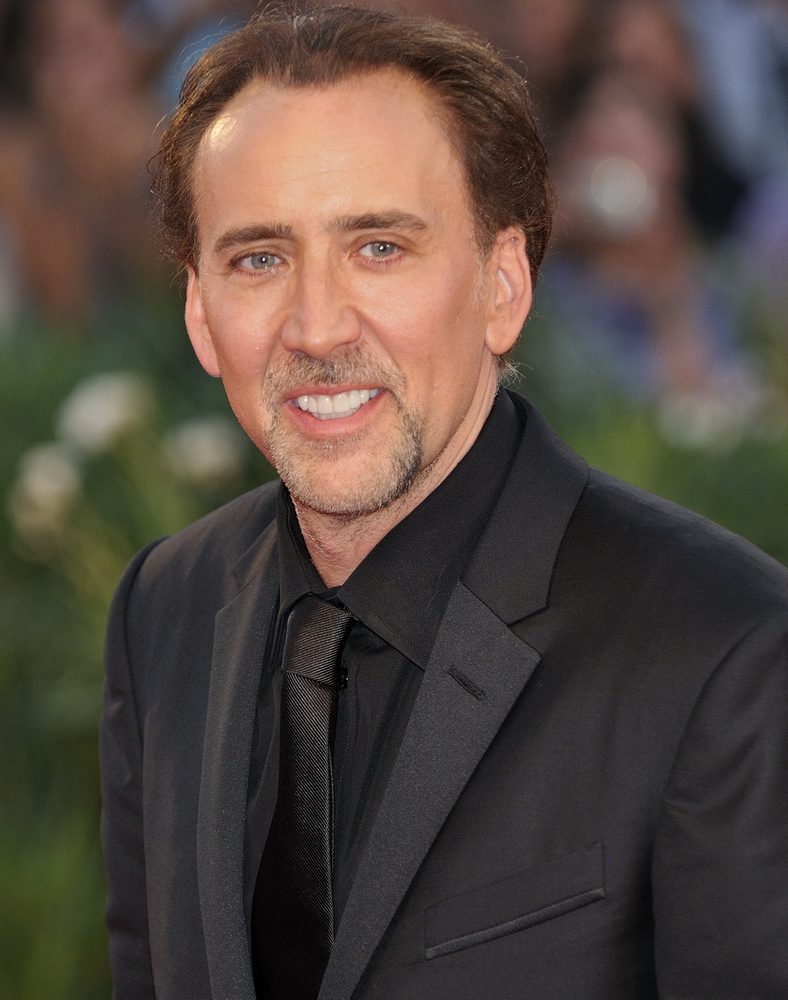 He didn't want people to immediately associate him with his famous uncle, so he picked the last name of one of his favorite Marvel characters. It's safe to say that we can't imagine the actor having a different name, so we're glad he decided to use this stage name.
Diane Keaton
It's kind of unusual that actress Diane Keaton, who later achieved recognition by portraying a character with the same last name, was born Diane Hall. The actress used the name Keaton before she became well-known because it is her mother's name.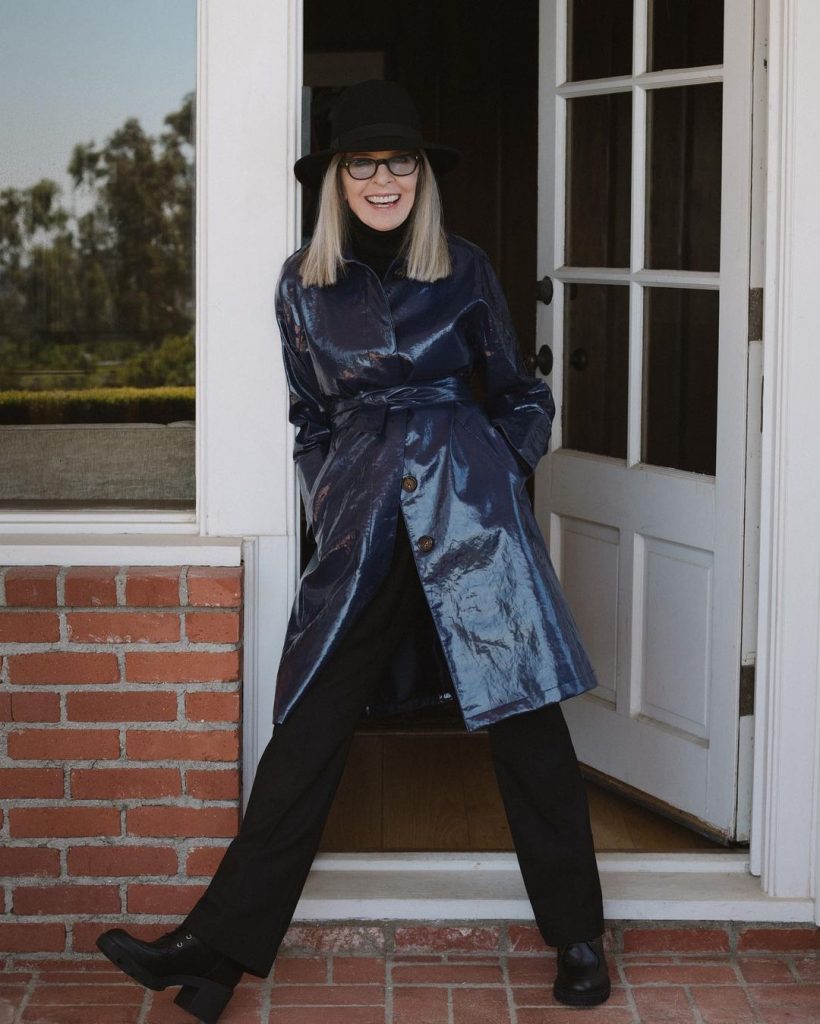 In a 2017 interview, the actress mentioned that she never really wanted to change her name when pursuing a career in acting. However, she was told that there was already an actress who had the exact same name, so she had to register under the name Keaton.
Bella Hadid
While the famous model completely changed her looks over the years, she never had to drastically change her name in order to rise to fame. In fact, her father's name was quite helpful, considering that he was already well-known in the real estate industry.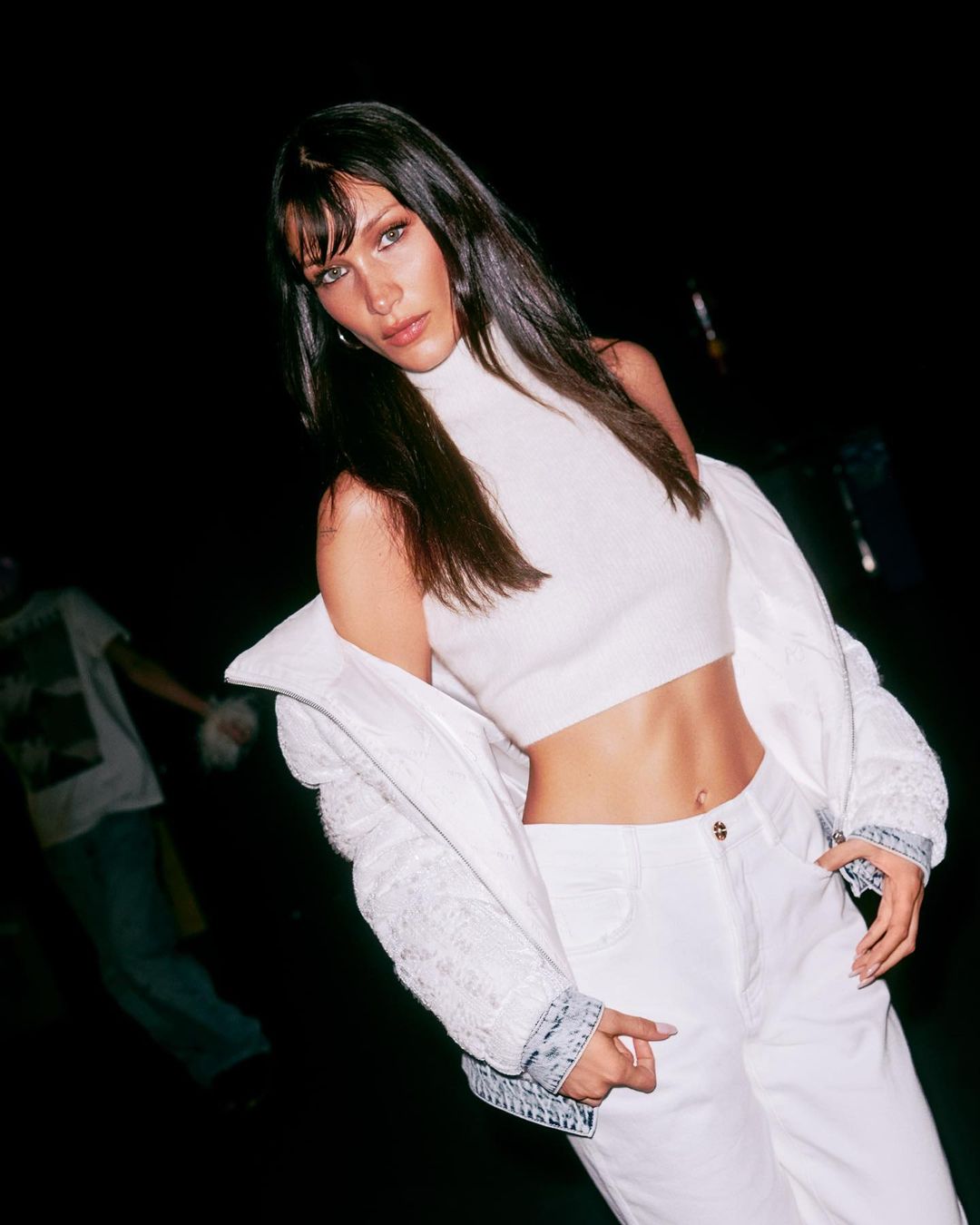 Bella was born Isabella, so she basically chose her nickname to be her stage name. However, she decided to keep her last name, which makes sense considering that her sister rose to fame first, and she kept the family name.
Tom Cruise
Like Bella Hadid, Tom Cruise didn't have to go to great lengths in order to change his name. However, he did drop his last name altogether, even though he had relatives in the industry and could've kept the name so that it would give his career a boost.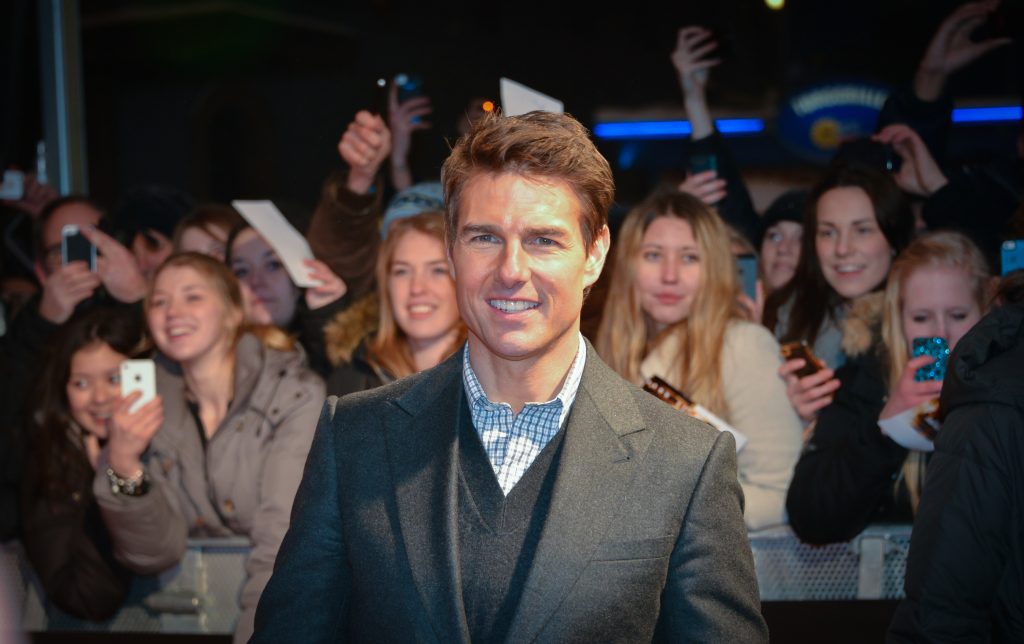 The star's name was originally Thomas Cruise Mapother IV. However, he had a complicated relationship with his father, who bullied and made fun of his children. Cruise later made an effort to separate himself from his abuse by dropping the name "Mapother."
John Legend
Initially, John Legend didn't have a dazzling name. It is not that surprising that his last name is not Legend. Instead, the highly successful musician was born John Roger Stephens. When he started his musical career in the early 2000s, another musician suggested the stage name John Legend.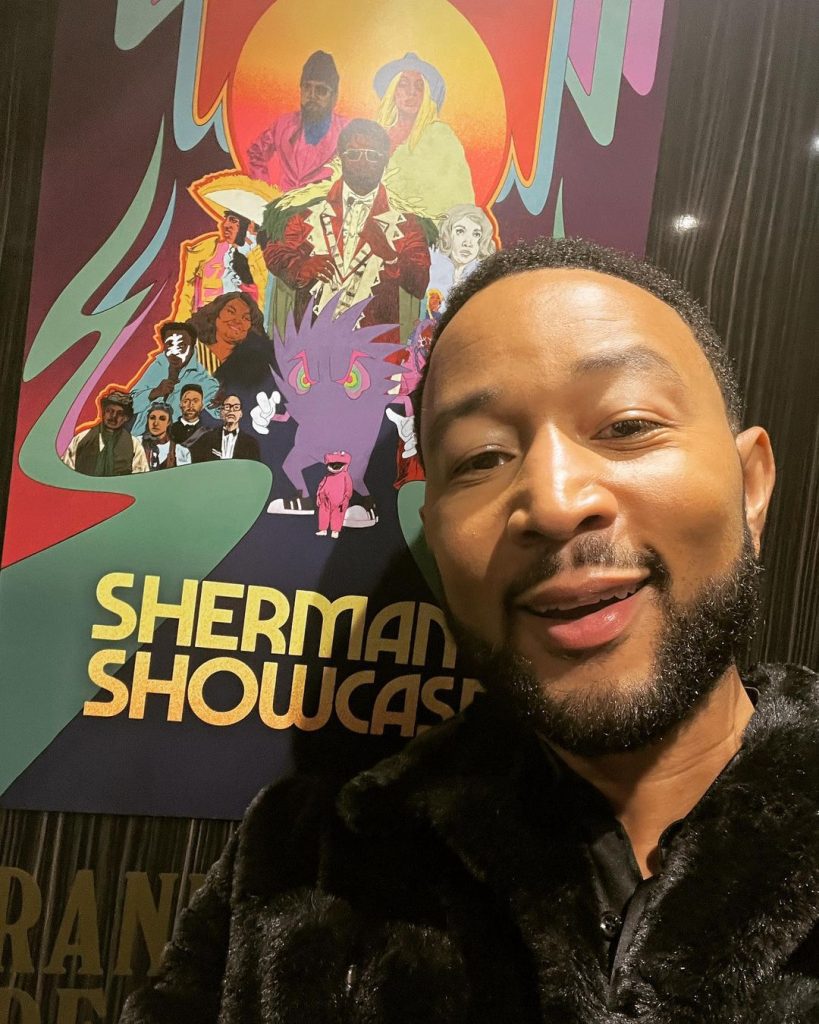 For most artists, calling themselves a "legend" would probably sound too pretentious, but John decided to live up to his new stage name. He has always worked hard to create the finest work possible, and we can all agree that he has rightfully earned the legendary last name.
Nicki Minaj
The rapper's stage name, Nicki Minaj, is a condensed version of her real name, Onika Tanya Maraj. According to the rapper, she first chose the stage name Cookie, then Harajuku Barbie, and then finally Nicki Minaj, which was a name someone picked for her.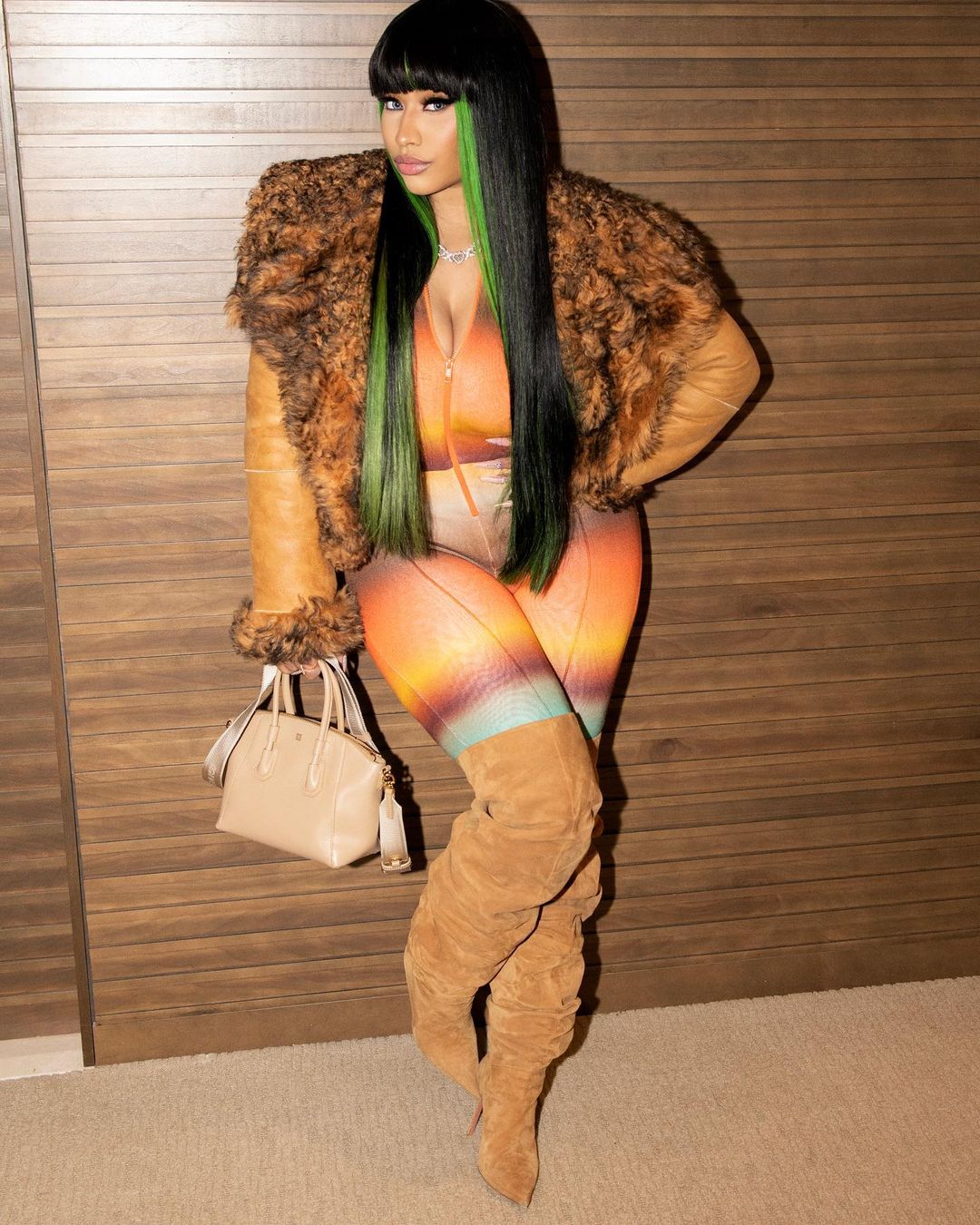 However, the rapper didn't want that name at all. She never mentioned why, but Nicki didn't really like the sound of it. But when she had to sign her first record deal, her manager and other people convinced her that the name was good. They were totally right.
Rita Wilson
The younger generations may know Rita Wilson for being Tom Hanks' wife, but the actress has been featured in lots of iconic movies and TV shows. While her name sounds pretty common, it is actually not her real name at all.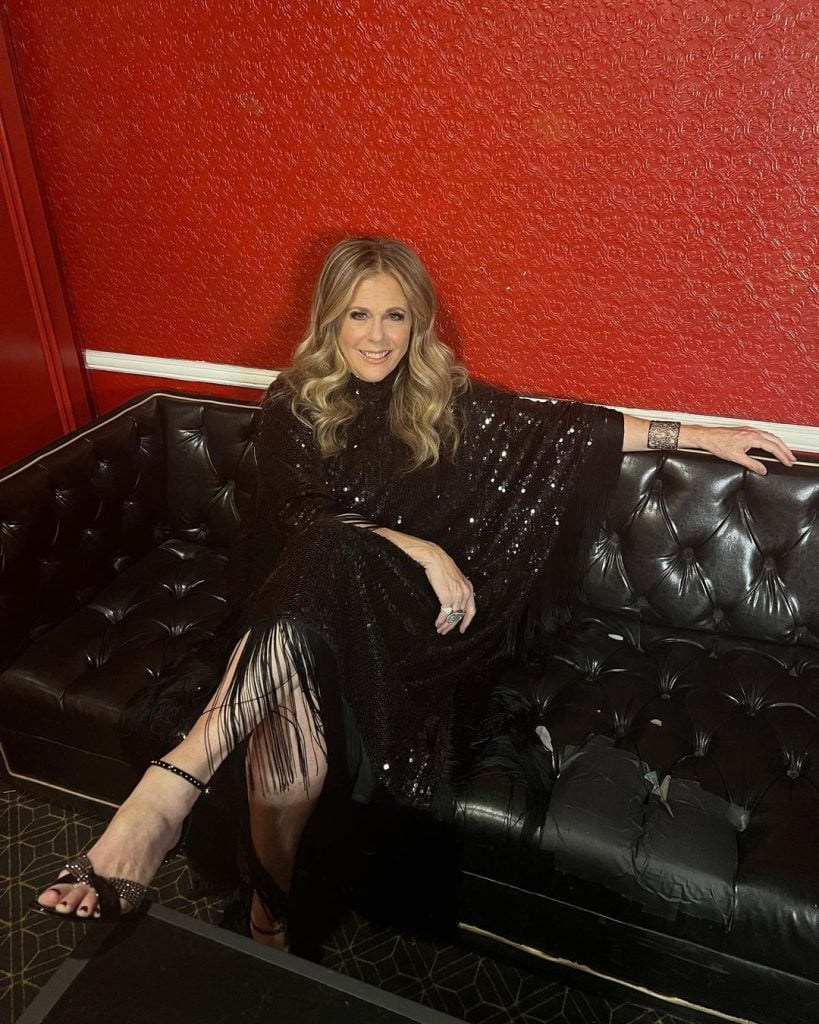 The popular actress was born Margarita Ibrahimoff. While her name is definitely Hollywood-worthy, back when she first started out, producers would suggest that up-and-coming artists should have names that were easier to pronounce. The actress then reduced Margarita to Rita and picked an all-American last name.
Demi Moore
Demi Moore is the kind of actress that needs no introduction. She has portrayed the lead female role in lots of iconic movies and has since become a household name. But lots of people don't know that the actress had to pick a stage name early in her career.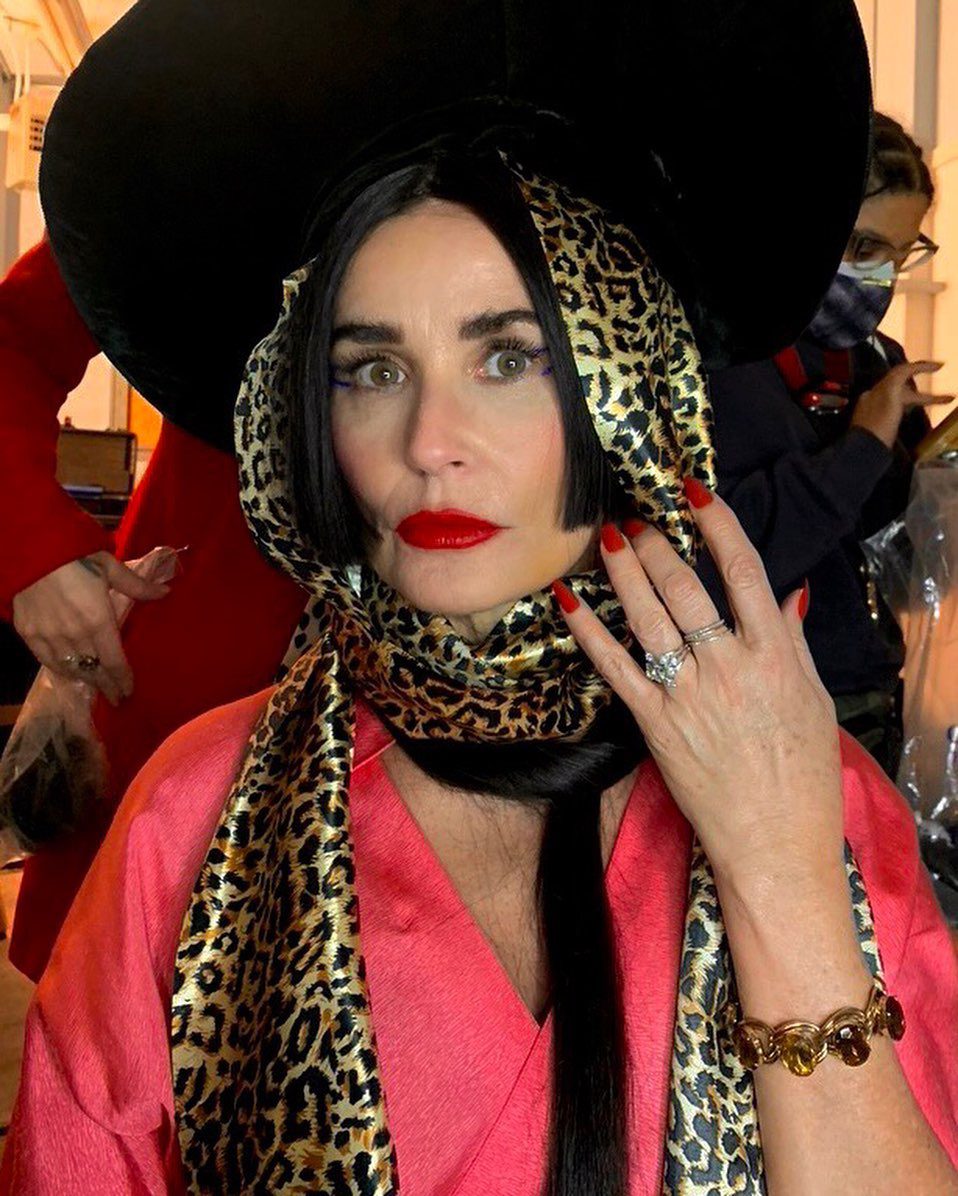 Born Demi Gene Guynes, the actress found out that her father wasn't actually her father when she was a teenager, so she didn't want to use his name. Before she got married to musician Freddy Moore, she took up his last name as her stage name and has used it ever since.
Louis C.K.
The comedian's real name is actually Louis Székely; he added the C.K. exclusively for professional purposes. Raised in New Mexico, Louis is an American comedian, writer, director, and producer best known for the television series Louie and his biting humor.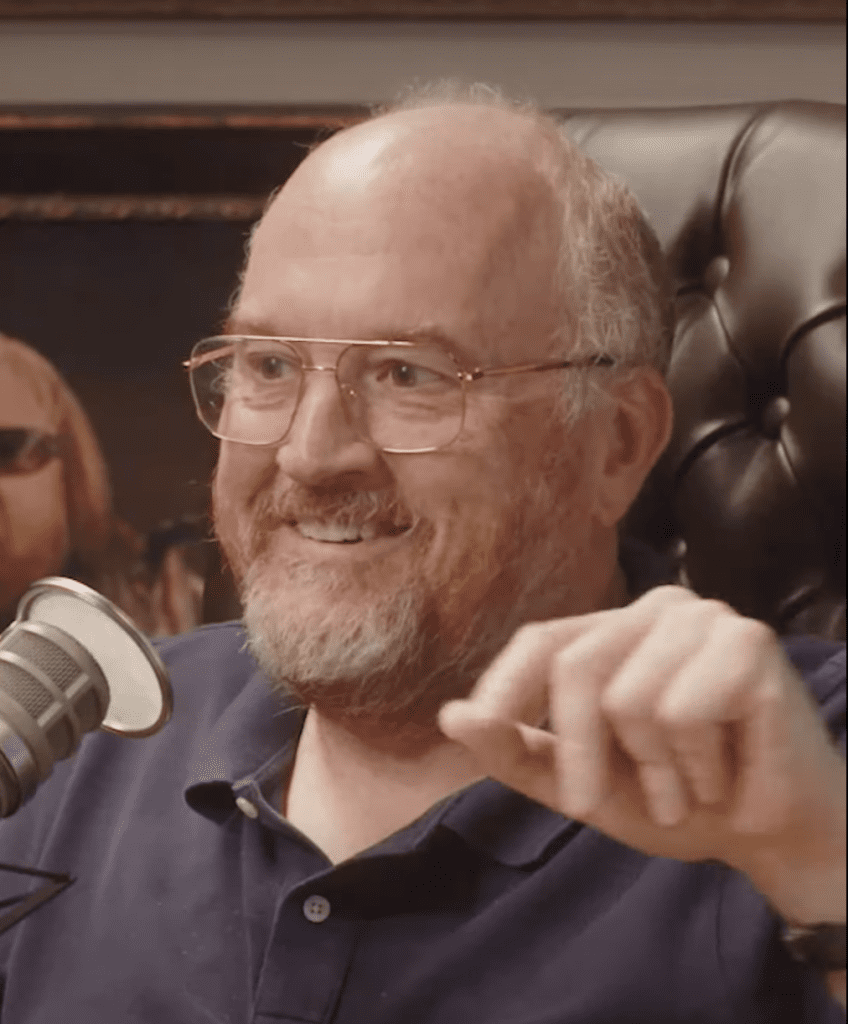 After high school, Louis worked as an auto mechanic and experimented with stand-up comedy at open-mic events in the Boston region. Moving to New York City in 1989 allowed C.K. to continue honing his stand-up routine and making short films.
Whoopi Goldberg
The Oscar Award winner was born Caryn Elaine Johnson. However, Caryn completely altered her name when she made the decision to try her luck in Hollywood; Whoopi was inspired by her love of flatulence, and Goldberg by her Jewish ancestry.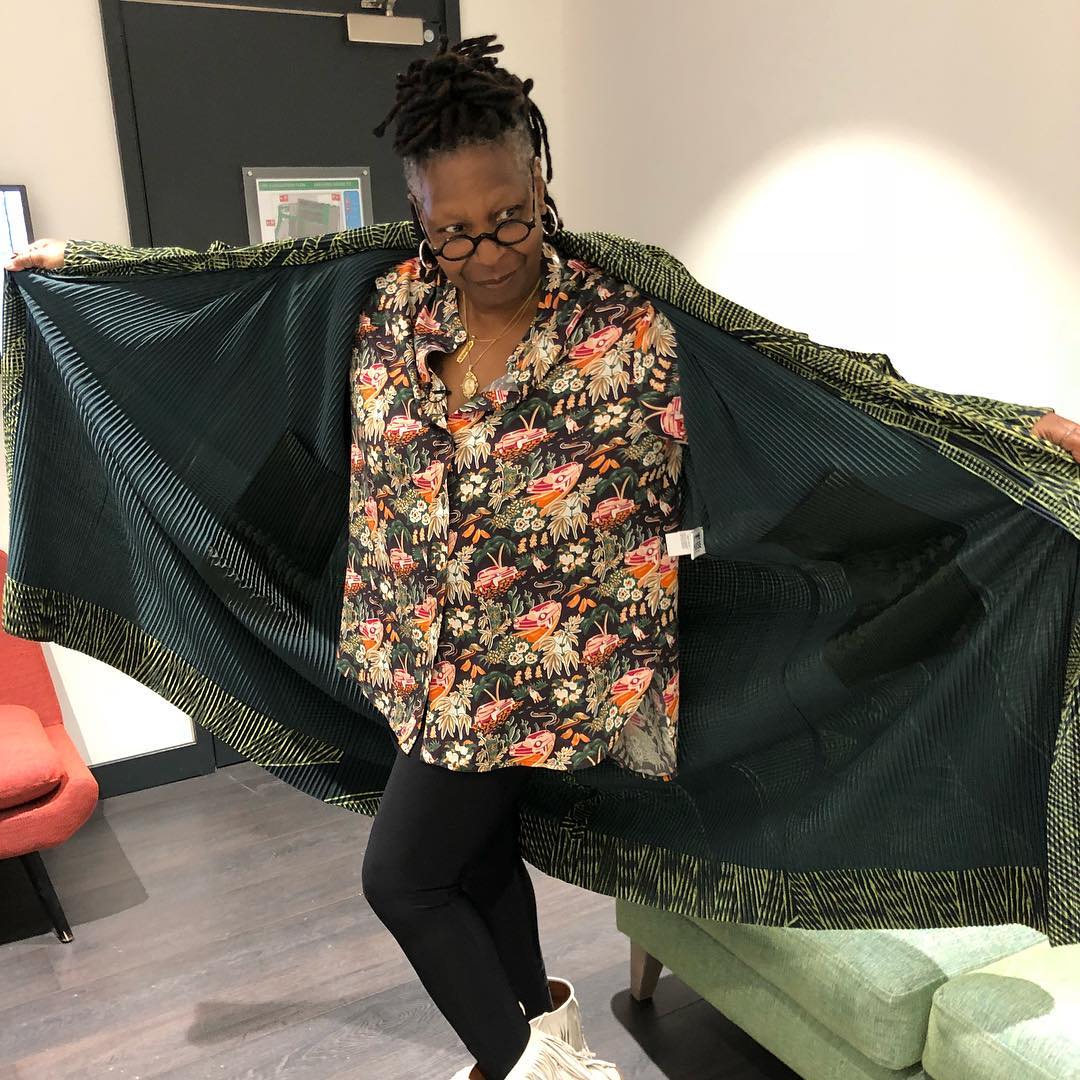 The comedian was first known as Whoopi because, well, she was a little gassy around her theater friends. She had briefly pondered using the name Whoopi Cushion, but her mother recommended against it since it would make her seem less professional.
Brad Pitt
Brad Pitt is easily one of the most popular actors in Hollywood. Ask anyone in this world if they know him, and they'll certainly recognize his name even if they don't know his work. However, the actor was actually born William Bradley Pitt.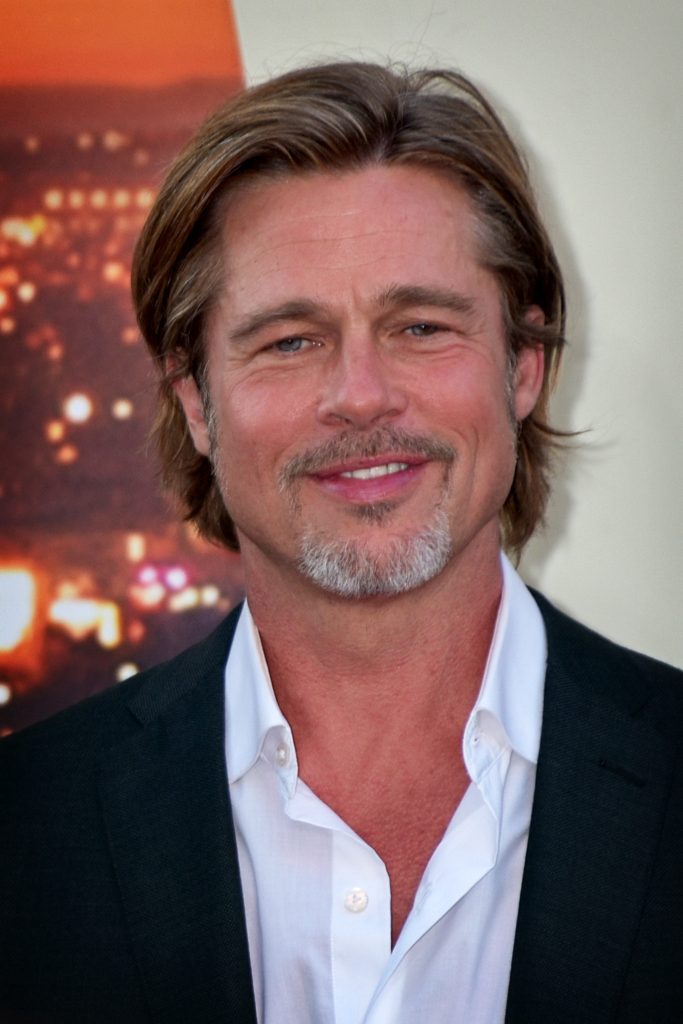 Even though Pitt's appearance has clearly changed over the years, some of his fans were unaware that he had a different name when he began his career. His Missouri friends and family never called him Brad; they're probably the only ones to call him William or Bradley.
Tina Fey
You don't even have to be into comedy that much to know Tina Fey. She is not only one of the most successful female comedians of all time – she is one of the most successful comedians ever. Period. Still, lots of people don't know her actual name.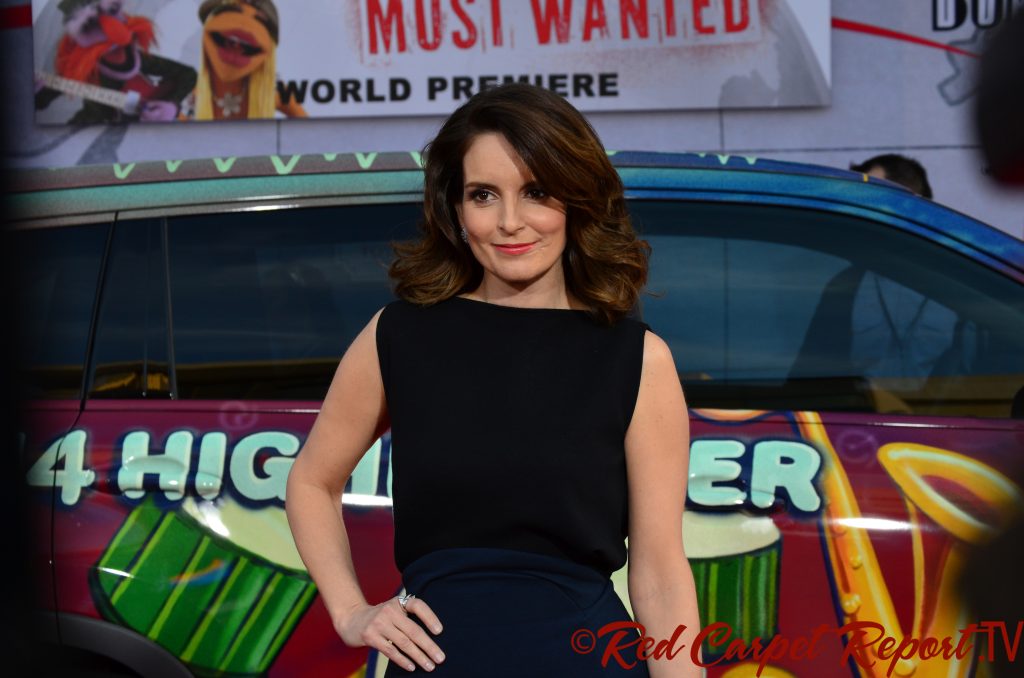 Tina was born Elizabeth Stamatina Fey, which is not that far off her stage name. Her parents picked her middle name to honor Tina's mother's Greek ancestry, and the comedian decided to go by Tina from a young age, since elementary school, to be precise.
Gigi Hadid
The Hadid sisters are known all over the world for their work in the modeling industry, but also because of their mother's participation in the reality show The Real Housewives. While the model is proud to use her father's last name, she changed her first name.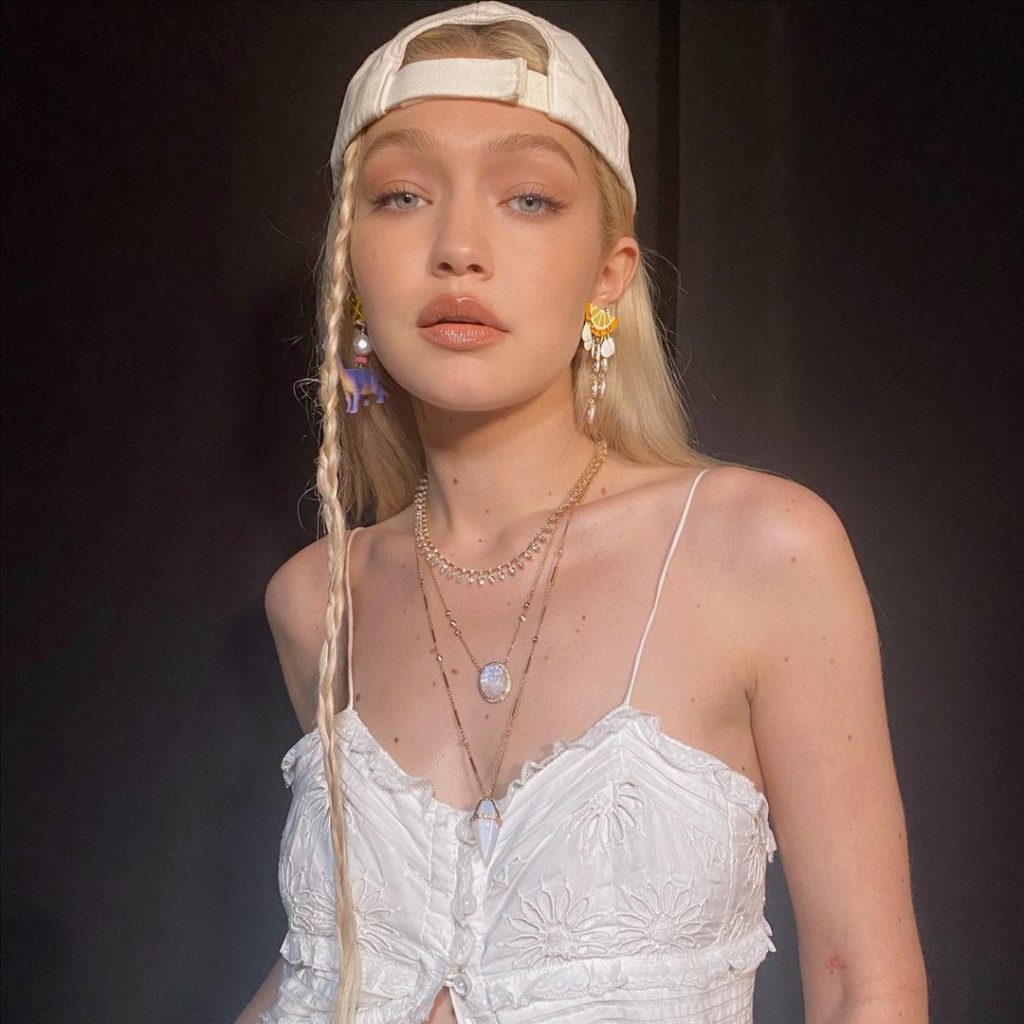 Although "Gigi" is adorable and seems to fit her image perfectly, fans may be startled to hear that her real name is Jelena Noura Hadid. If you stop to think about it, it makes sense that her friends would give her the nickname Gigi; it's not that unrelated to her name.
NeNe Leakes
Linnethia Monique Johnson, the Real Housewives of Atlanta actress, was born in New York but raised in Georgia. While her sibling remained with her mother in NY, she and one of her brothers were sent to live with an aunt in the Peach State.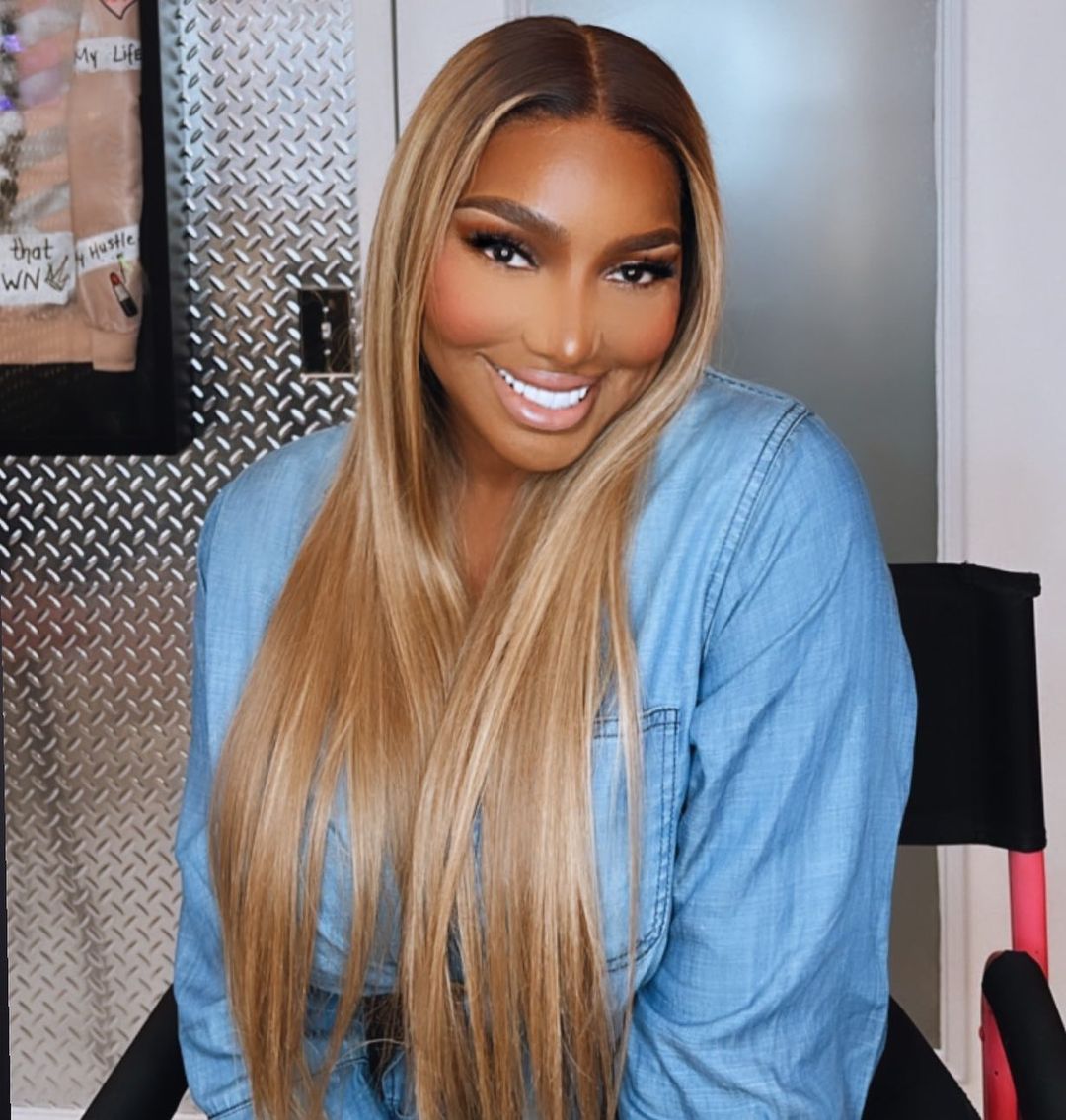 They thought her mother wouldn't be able to take care of all five. She became well-known for her roles as a founding cast member of The Real Housewives of Atlanta and as Roz Washington on the Fox comedy-drama series Glee.
Audrey Hepburn
Audrey Hepburn is a Hollywood legend. Few artists have accomplished her level of success, and even fewer have stood the test of time as she has. She was born Audrey Kathleen Ruston. However, before Audrey made it to Hollywood, her father adopted the surname Hepburn, and she used it as her stage name.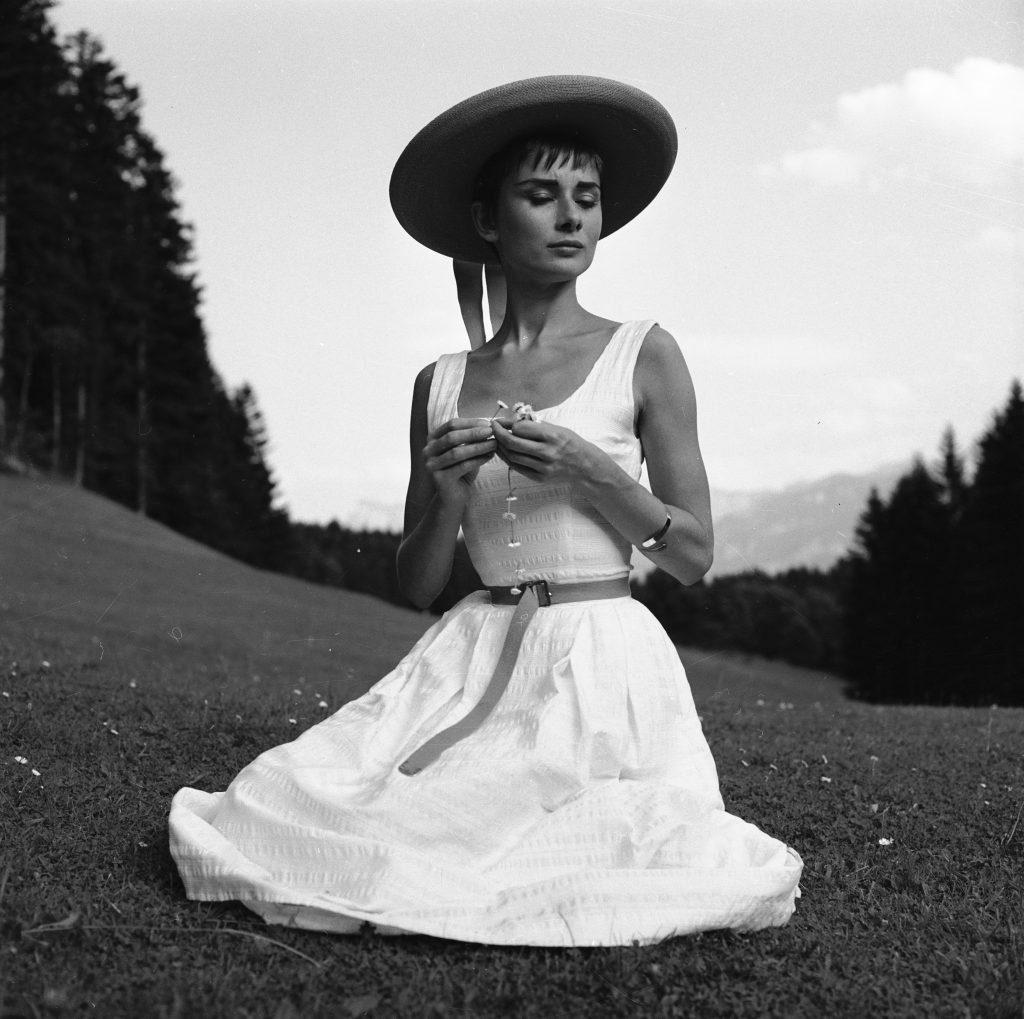 While Ruston was not exactly a bad stage name, the actress thought that Hepburn was more fitting. If only she had stuck to her original surname, maybe people wouldn't spend years wondering if she was related to Katharine. Imagine if they were; what a legendary family that would be.
Nina Dobrev
Nina Dobrev is a Bulgarian-born actress most known for her role in The Vampire Diaries. It's not a secret that an artist's name has the power to boost or take down their career, and lots of artists with foreign names are asked to choose an Anglicized version of their names.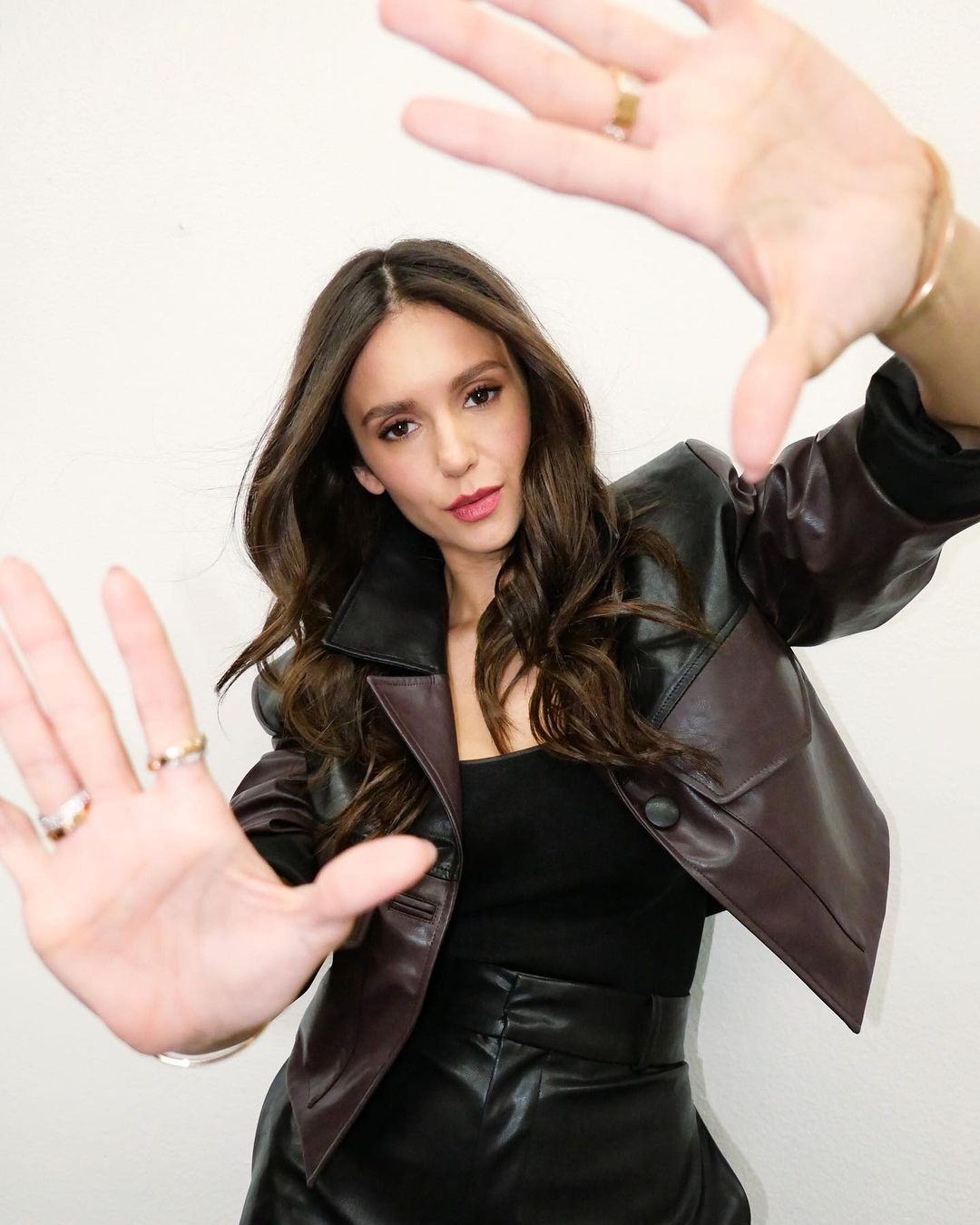 Born Nikolina Konstantinova Dobreva, the actress decided to change her name to something that English speakers would have an easier time pronouncing. The name change helped her land some iconic roles, so it's safe to assume that she made the right choice.
Charlie Sheen
Charlie Sheen is one of the actors whose name change is incredibly surprising. If no one told you that his name wasn't Charlie Sheen, you probably never would have guessed that he had a different birth name. Well, he does – and it's not anything like you'd expect.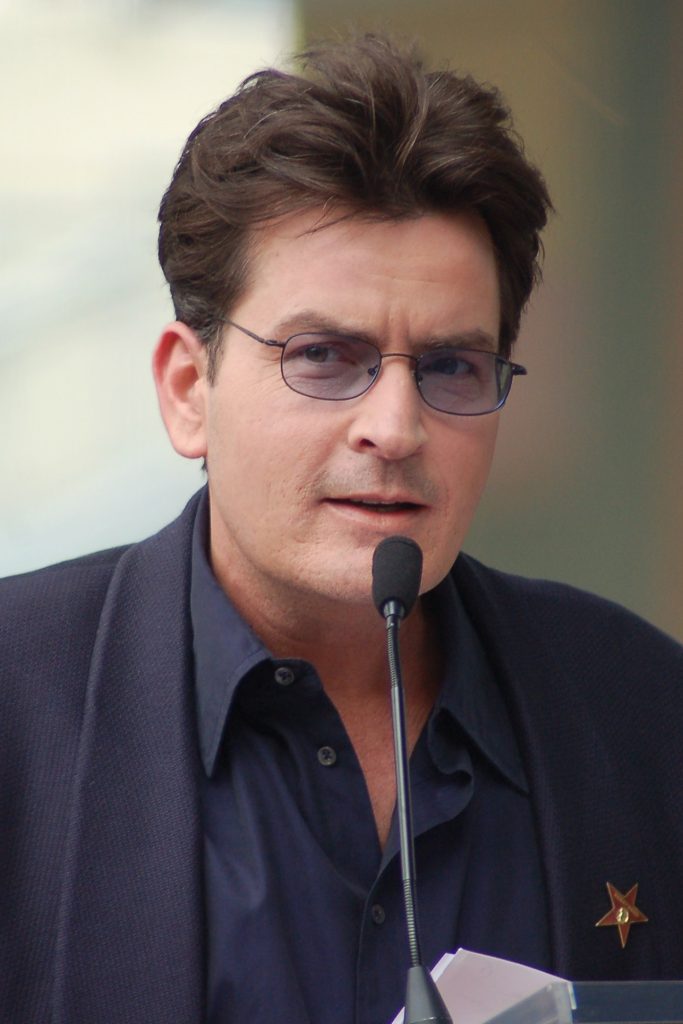 Sheen's real name is Carlos Irwin Estévez. Charlie is basically the English version of his Hispanic name, and it's all part of his attempt to pass as a white man. He got the last name from his father, actor Michael Sheen (who also has a Hispanic name).
Meghan Markle
The star of Prince Harry's life wasn't born Meghan. Meghan's real name is Rachel. Given that she was already called Meghan Markle in her yearbook images, people assumed that the former actress started using her middle name while she was still a student.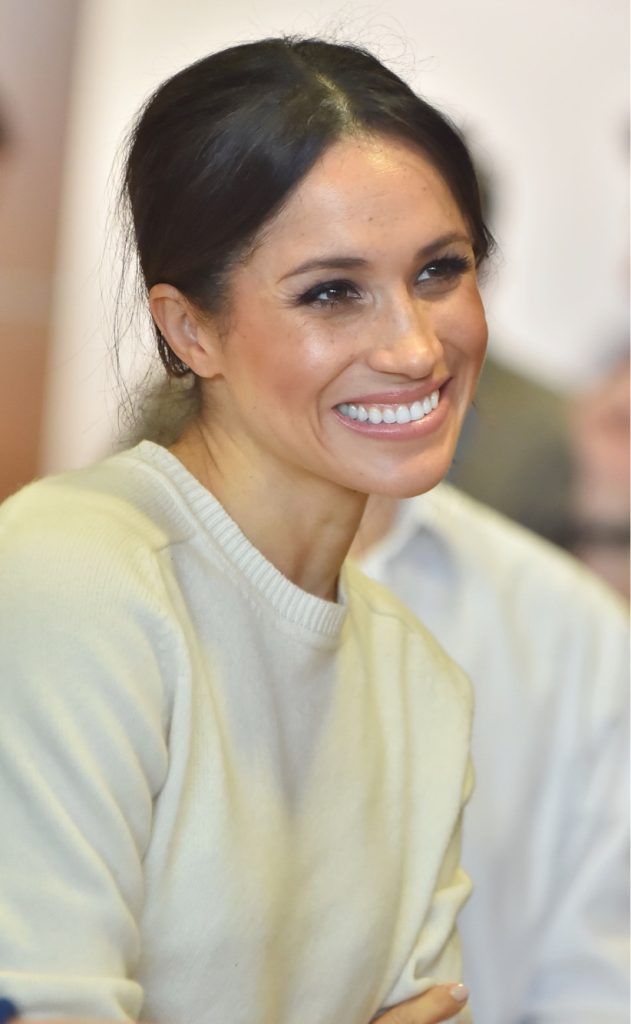 Rachel was a very common name in the 1980s when the actress was born, but she never publicly stated why she dumped Rachel. Some speculate that it was because the alliteration of "Meghan Markle" sounds catchy and makes for a better stage name.
Joaquin Phoenix
The Phoenix family is quite well-known in Hollywood. Joaquin's older brother, River, was a rising actor whose life tragically ended when he was still young. Their parents are notorious for choosing peculiar names for their kids, but Phoenix isn't their actual surname.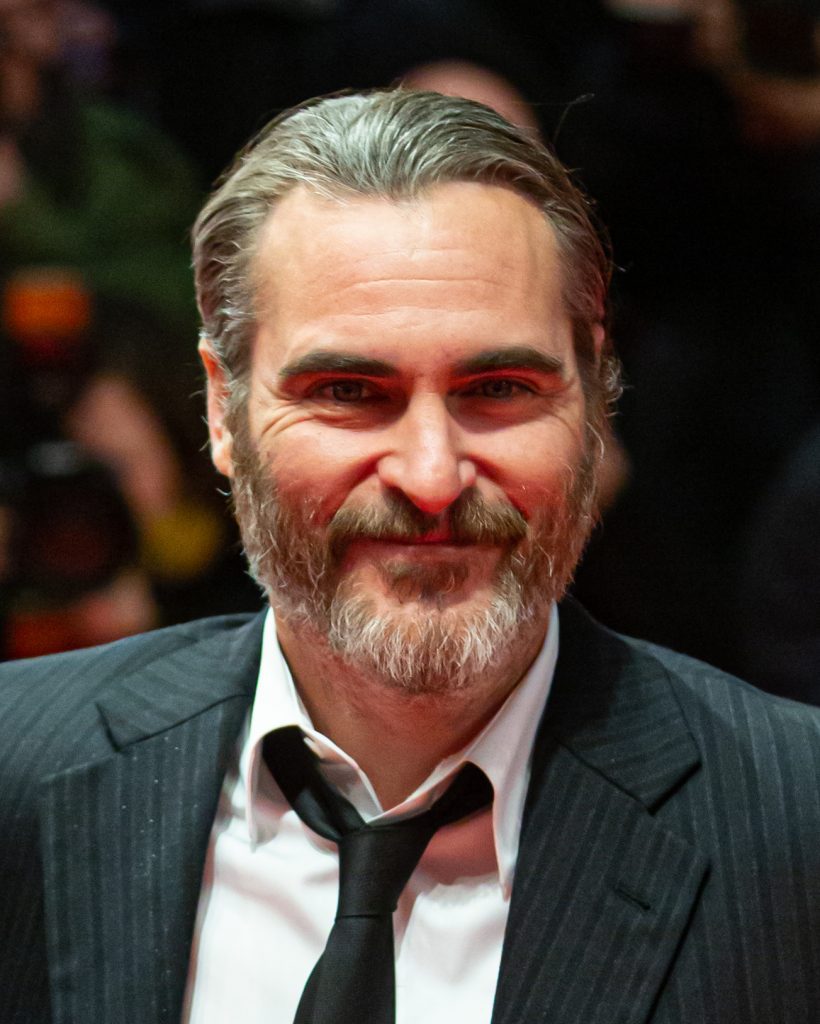 The family changed their last name to Phoenix to symbolize their rebirth and a fresh start. Joaquin Rafael Bottom was the actor's birth name, but he used the Phoenix surname once he decided to follow in his brother's footsteps and become an actor.
Olivia Wilde
Olivia made up the decision to adopt Oscar Wilde's last name after taking the role of Gwendolen in her high school performance of The Importance of Being Earnest. Despite coming from a large family of accomplished writers and journalists, she didn't want to use the family name.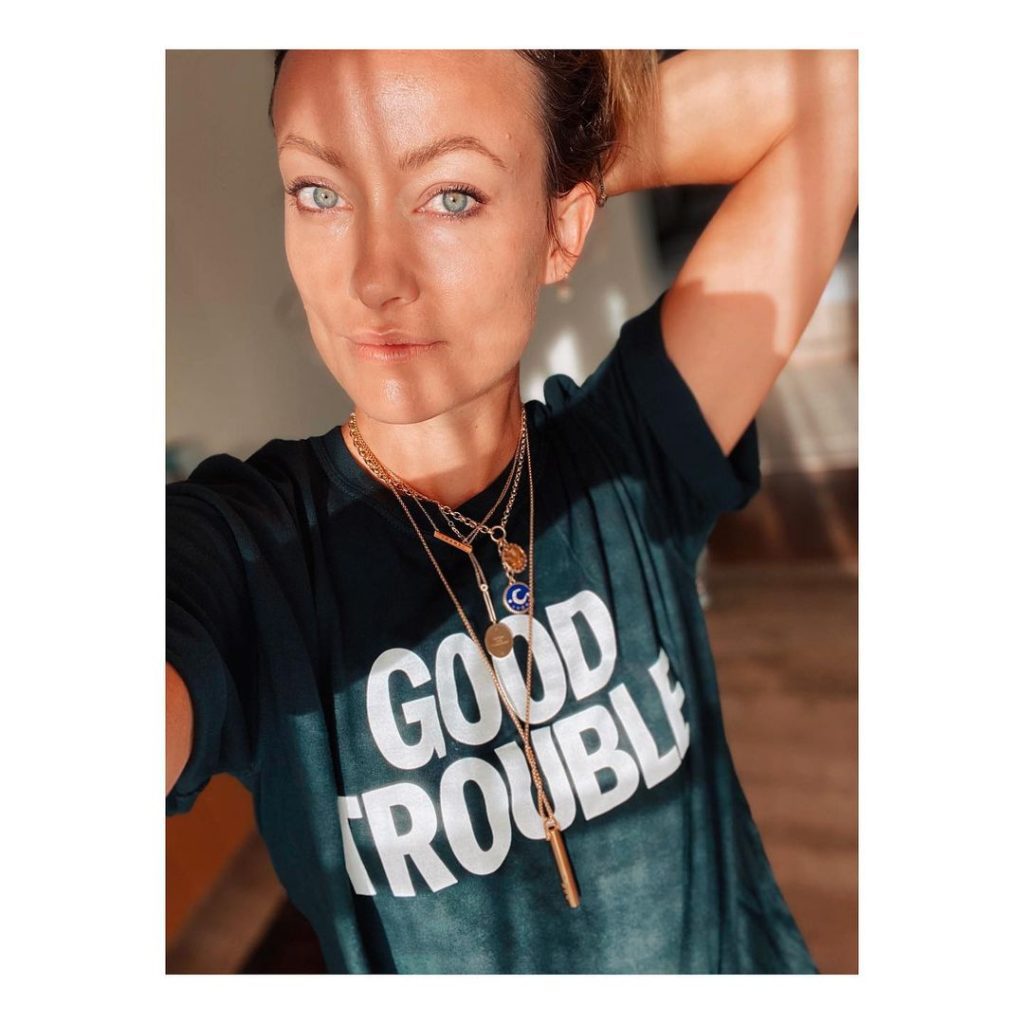 Born Olivia Jane Cockburn, the actress and director decided to honor Oscar Wilde by using his last name as her stage name. She loved his play so much that it inspired her to pursue a career in Hollywood. But choosing an alias was not unusual in her family of accomplished professionals in entertainment.