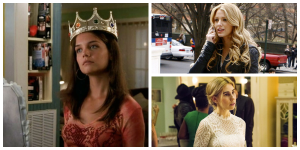 From Kelly To Rory: A Look At The Endearing Girl-Next-Door Characters That We All Love
By Amy M
---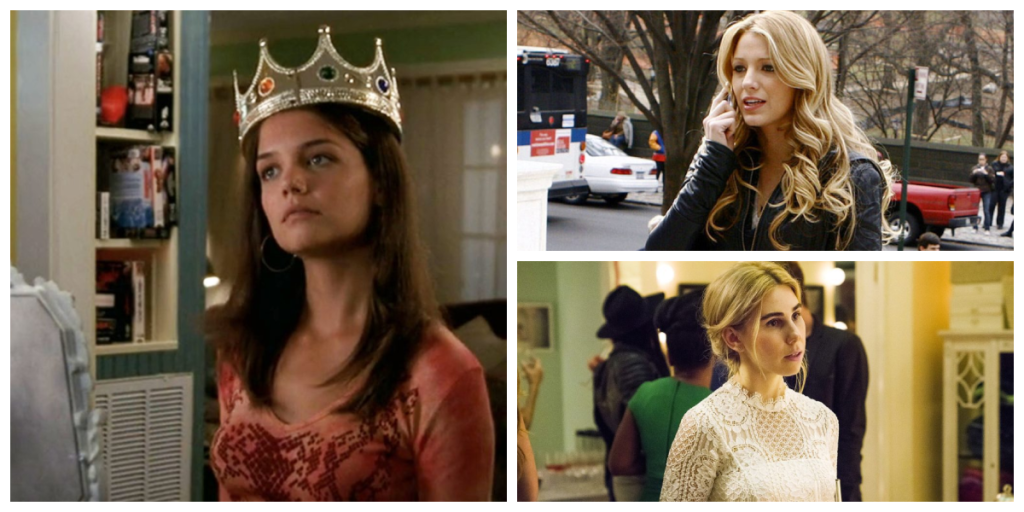 Television shows have gifted us with some amazing characters over the years, including the TV ladies who won over our hearts. It's safe to say that we all fell in love with these characters the minute they stepped onto our screens.
These ladies managed to steal the show with their wholesome personas and effortless beauty. There have been a few characters that have left a bad taste in our mouths but certainly not these women. It's basically impossible to hate them! They are the embodiment of perfection, and everyone either wants to be them or be with them.
At some point in our lives, we have all tried to adopt these fictional characters' personality traits. These women radiate sweetness and are the type guys would only be too happy to introduce to their mothers. Now let's take a look at America's sweethearts that have graced our screens.
Miss Green
When Rachel Karen Green walked through the doors of the coffee house Central Perk, we could instantly tell she would be a fan favorite of the show Friends. One could argue that she's a bit self-centered, but that doesn't take away from how kind and caring she is.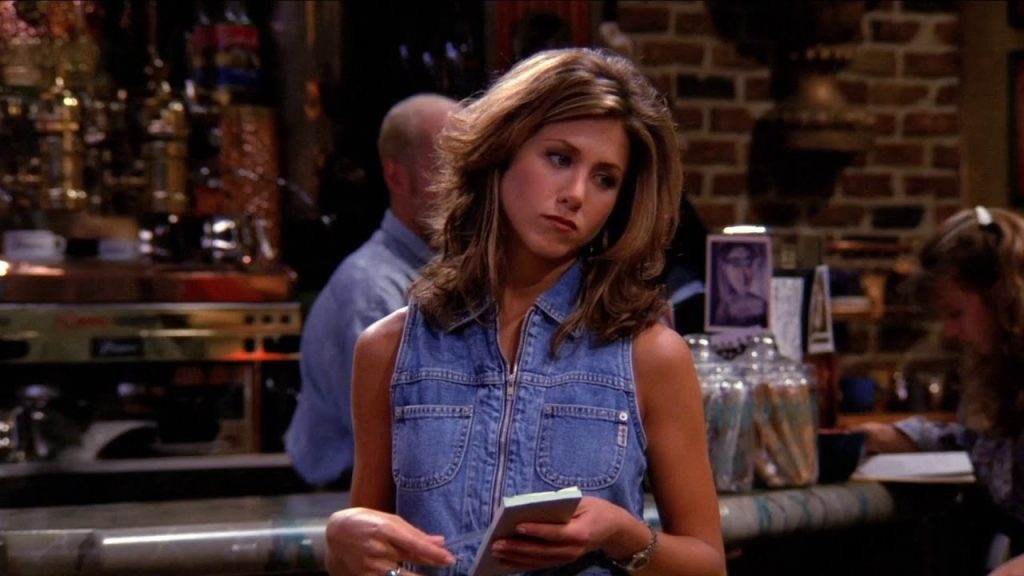 It's not surprising that Ross fell for Rachel when they were teenagers. She's gorgeous and has an incredible fashion sense. We've all dreamed of owning her wardrobe. Despite growing up wealthy, Rachel is the most down-to-earth character and always makes sure she is there for her friends.
High-Flyer
The dramedy Gilmore Girls centers around Lorelai and her kid Rory. Rory is a straight-A student that has big dreams of getting into a prestigious university. She is a hard worker and pretty confident, even though she is rather quiet.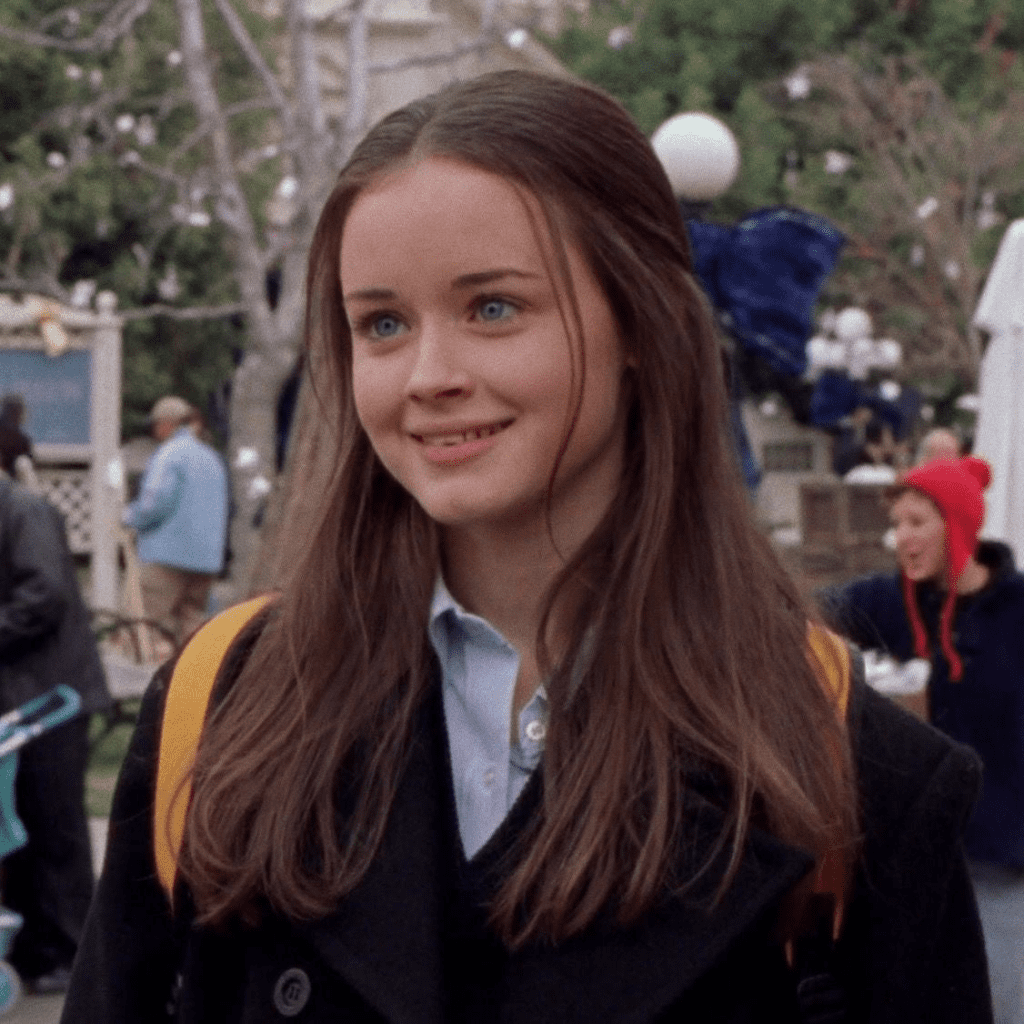 Rory is a sweet, sensitive person that is adored by everyone, especially her mom and grandparents. Many people are envious of her, including her classmate Paris Geller. The pair might've gotten off to a bad start, but they eventually develop a close friendship.
Best of Both Worlds
In the show Hannah Montana, Miley Stewart has the best of both worlds. She is a regular teenage girl with a pop-star alter ego. With a blonde wig and dazzling outfits, she is able to live in two universes that many people aren't aware of.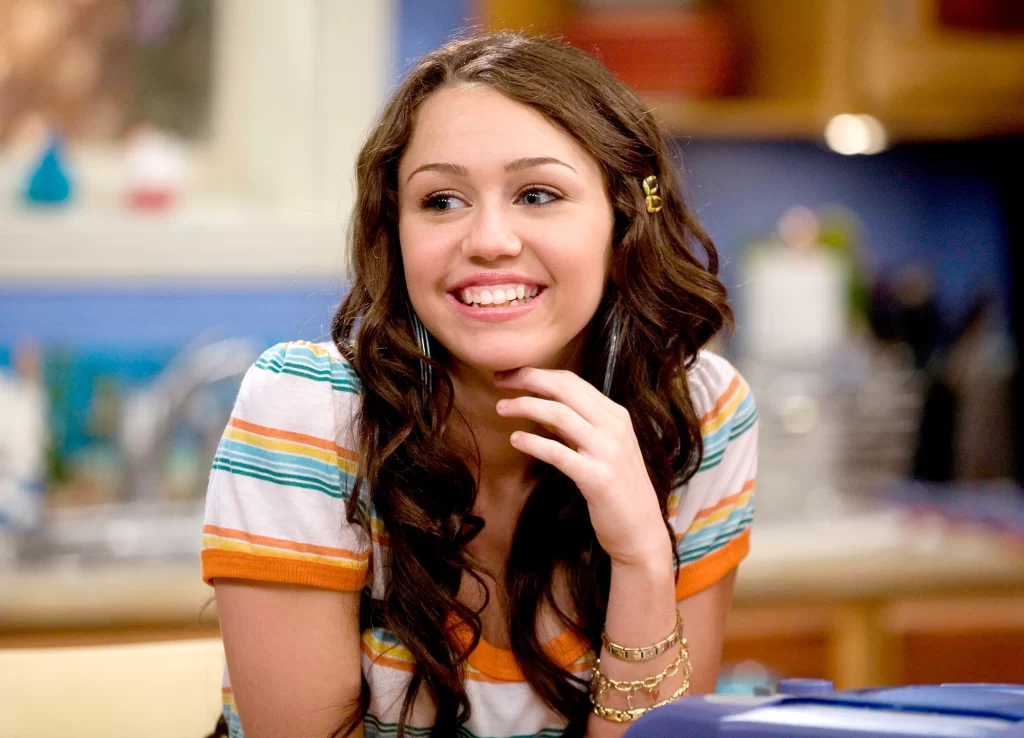 Miley was born in Nashville, Tennessee. She might live in Los Angeles, but deep down, she'll always be a country girl with a soft spot for horses. Miley has to deal with many hardships in her life. She lost her mom at a young age, yet she still maintains her bubbly personality.
New Girl on the Block
In the sitcom New Girl, Jessica Day is a school teacher who's passionate about DIY and crafting. She won over all of our hearts with her lively way of living. Jess is always able to see the positive side of things.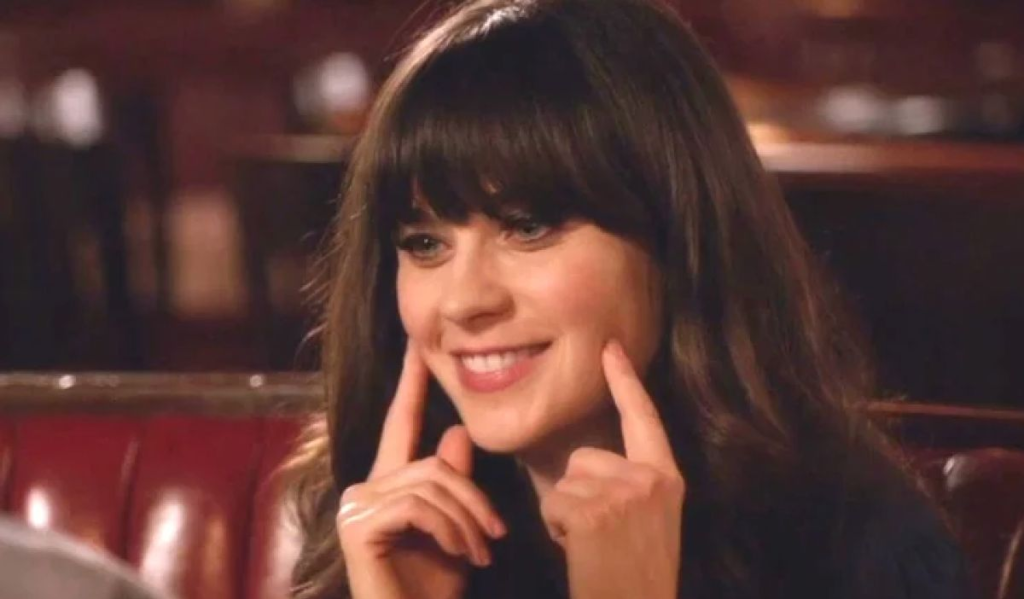 After finding out she got cheated on, she moved into a loft with three guys; Nick, Schmidt, and Winston. This group dynamic works so well despite their unique personalities clashing at times. We all need a quirky roommate like Jessica to play the drinking game True American with.
Brainiac
In Modern Family, the middle child of the Dunphy brood is Alex. She is very intelligent and rational. This sets her apart from her family, who are always getting involved in ridiculous antics. Her bookworm tendencies often get her picked on by her siblings, Hailey and Luke.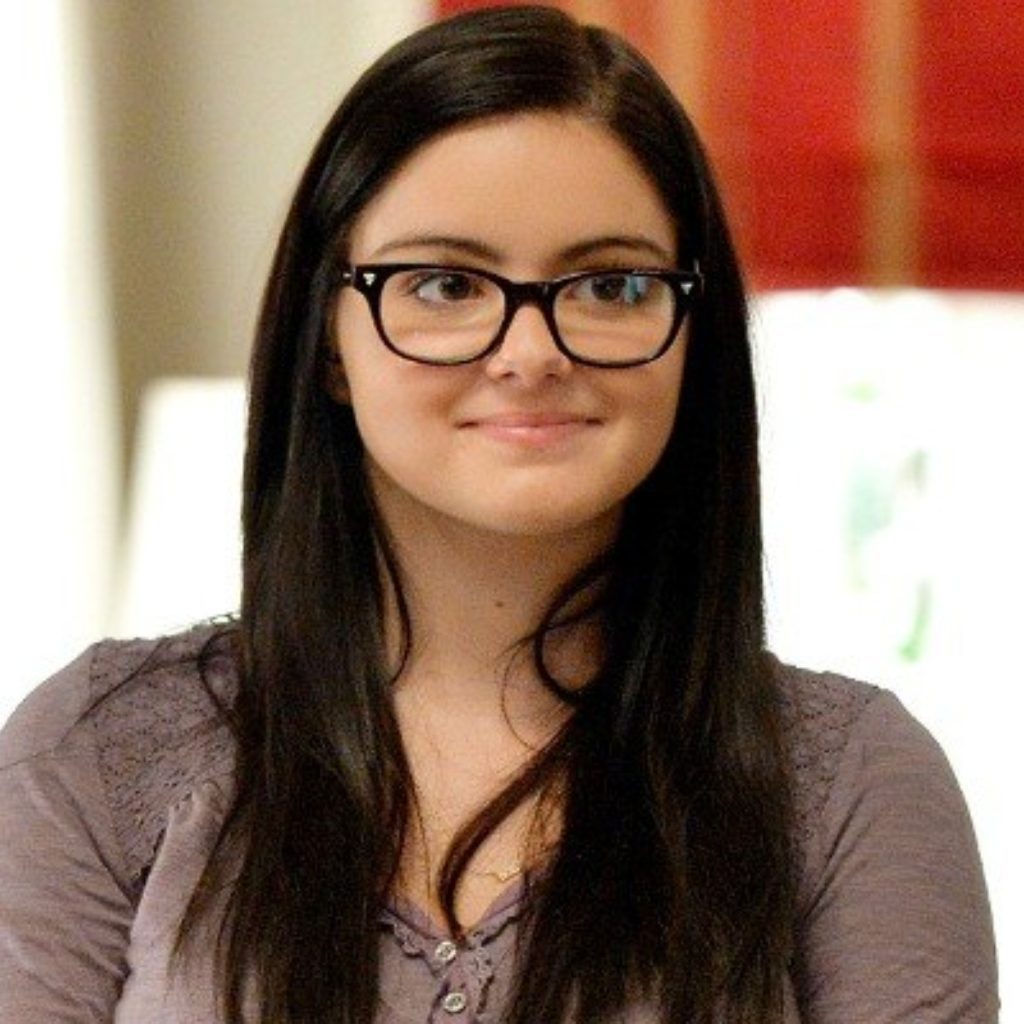 As Alex gets older, she dives deeper into the world of fashion and dating, but she still remains true to herself. Alex's dedication to her studies eventually pays off when she gets accepted into Caltech to major in the respectable field of biochemistry.
The Girl Next Door
In The Big Bang Theory, the sociable Penny moves into apartment 4B across the hall from two awkward geniuses, Sheldon and Leonard. The zealous aspiring actress from Nebraska brings a fun-loving element to the group of her Dungeons and Dragons enthusiast neighbors and their buddies Howard and Raj.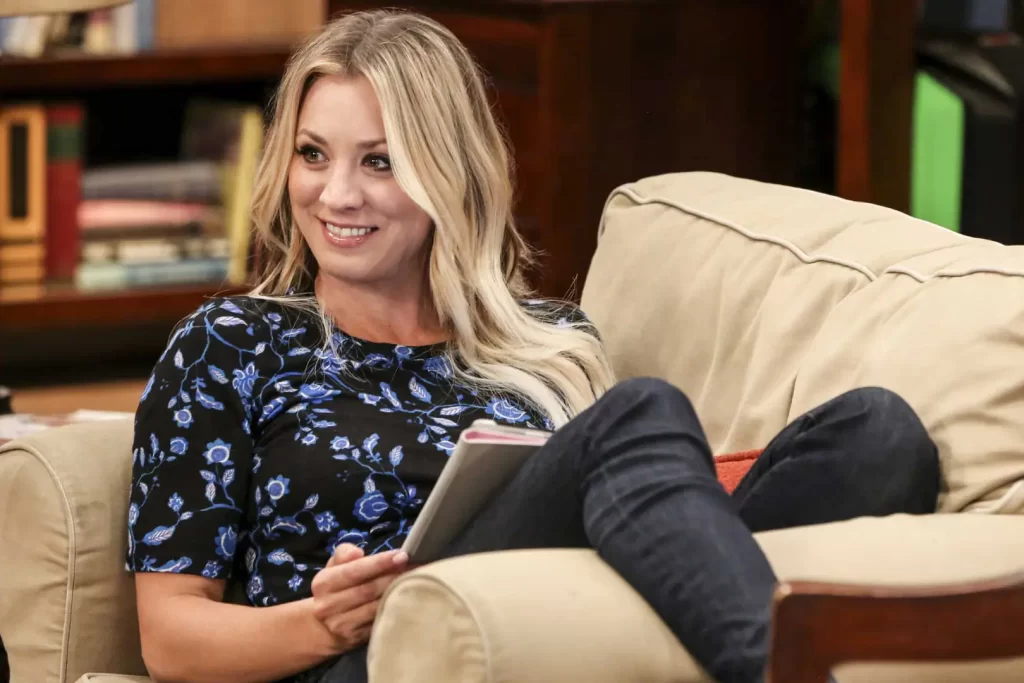 Penny made sure everyone knew from the beginning that she was a Sagittarius, which says a lot about her personality. For the believers in the astrological signs, that means she is loyal to the core and very compassionate. This is shown through Penny and Sheldon's strong bond throughout the show's run.
Seeing Double
The 90s fashionistas Tia and Tamera might be identical twins, but they are polar opposites when it comes to their personalities. This might be a result of them being separated at birth in the popular sitcom Sister, Sister. They are eventually reunited after an accidental run-in at the mall.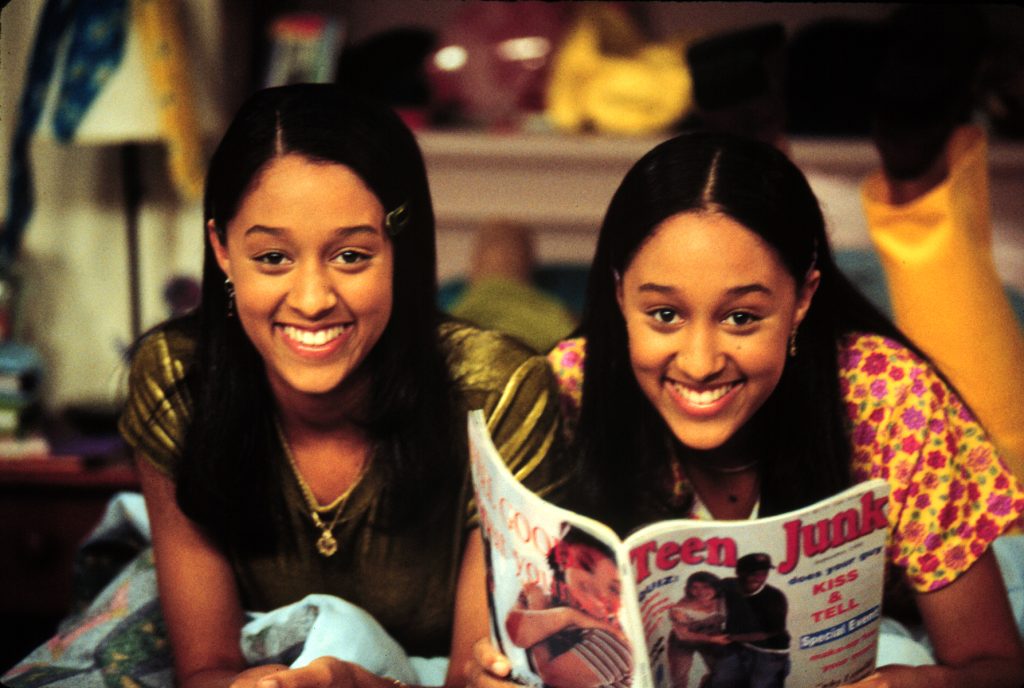 What sets these twins apart is the fact that Tia Landry is conscientious, truthful, and level-headed, except when it comes to boys. Tamera Campbell, on the other hand, is spontaneous, mischievous, and has the same wits about her but doesn't share a passion for school like her sister.
Disco Era
In the age of bell bottoms and disco, we watch the lives of Eric Forman and his friends unfold in That '70s Show. Donna, the fiery redhead, is more than just Eric's girlfriend. She is a feminist and won't hold back when expression her opinions.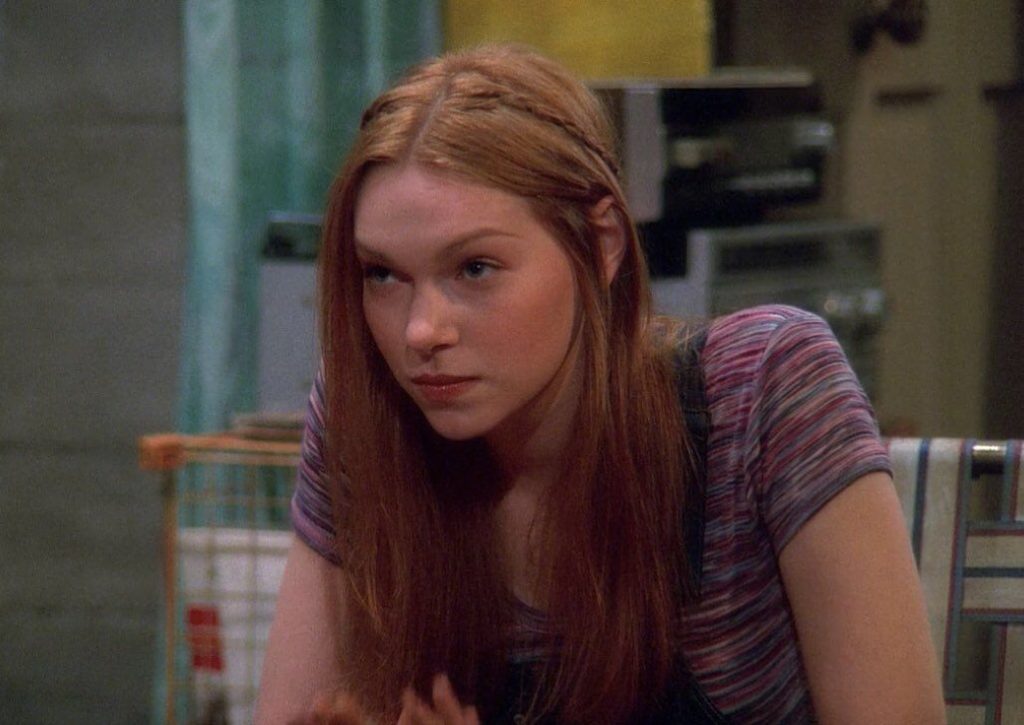 Donna is a self-assured tomboy who enjoys being one of the guys. She has a calm temperament and is not afraid to speak her truth. Her friends are often the target of her sarcastic wit. That aside, she's still a warm-hearted human being and eventually a good friend to Jackie.
She's the Boss
Samantha Micelli is the high-spirited daughter of Tony Micelli on Who's the Boss? Sam had to steer herself through the ups and downs of her teenage years without the help of a mom by her side. She did, however, have Angela and Mona to turn to for womanly guidance.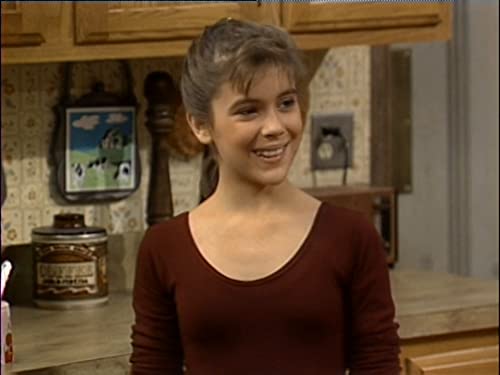 Sam's humorous father did a great job of raising her on his own. She flourished into an effortlessly cool young woman with a trendy fashion sense. There's no need for Tony to worry about Sam. She's a kind-hearted girl with a bright future ahead of her.
A Pretty Little Liar
The plucky and mature Aria Montgomery harbors the knowledge of her father cheating on her mom in the show Pretty Little Liars. She is a good-natured, compassionate person who understandably does not want her family to be torn apart because of the affair.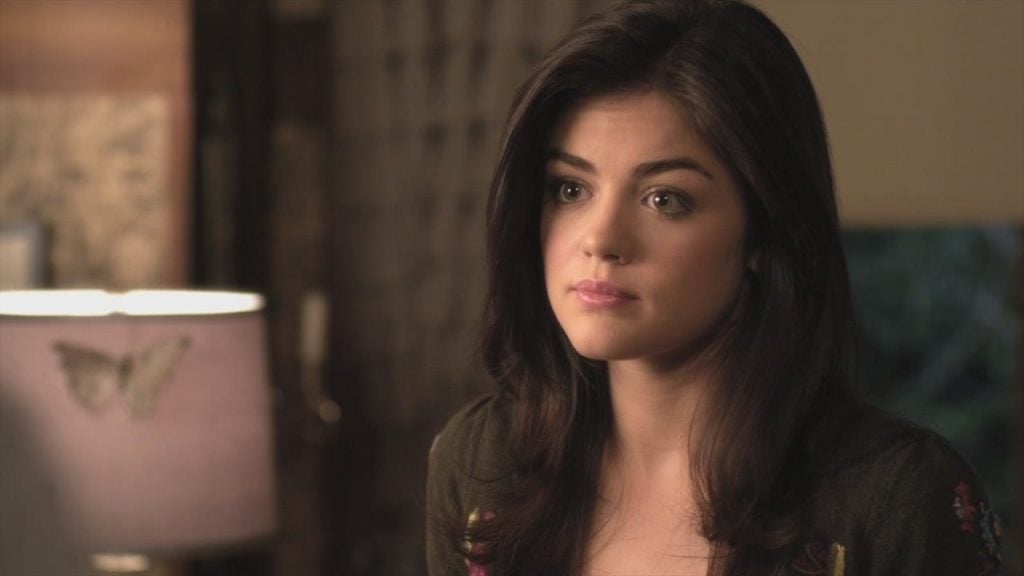 Aria is a sharp student with a liking for the arts and music. The challenges that she faces don't affect her feisty personality. Aria might have a tough exterior, but she's still a delicate person who's devoted to her family and friends.
All Hail Sansa Stark!
Sansa Stark starts off as an innocent child at the beginning of the fantasy drama Game of Thrones. She ends up with the most wonderful character transformation in the show. Sansa has been through so much, yet remains hopeful and doesn't give up easily.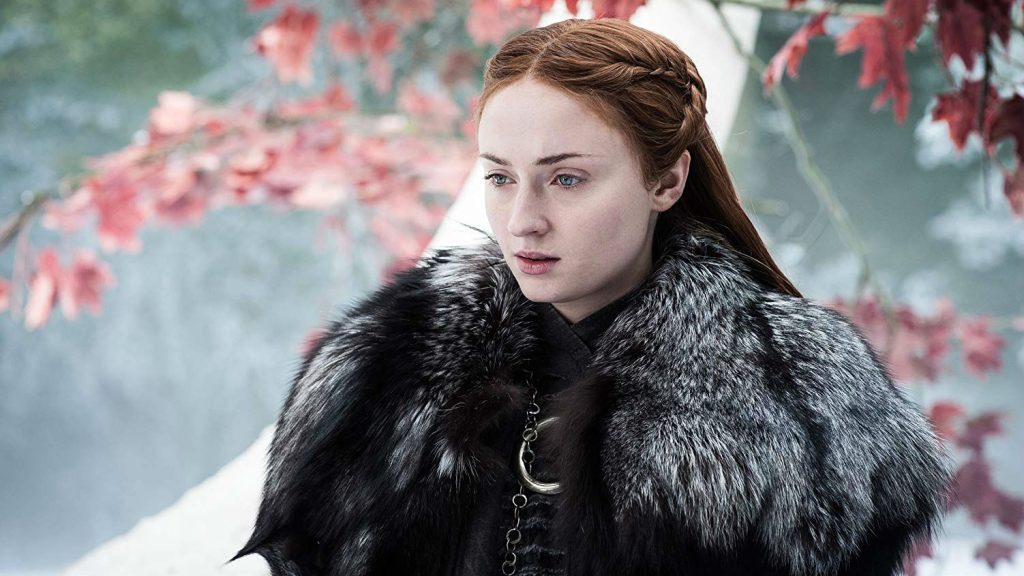 She is Ned and Catelyn Stark's oldest daughter. She is a quick-witted person who often comes out on top of her adversities. Sansa is very courageous and would be the preferred choice for the Iron Throne because of her determined nature.
Flower Child
Topanga Lawrence, the flower child from Boy Meets World, encouraged us to be true to ourselves. It is apparent that she is secure with who she is. She once even said that she didn't think she was weird, that she was actually unique, in response to being called weird.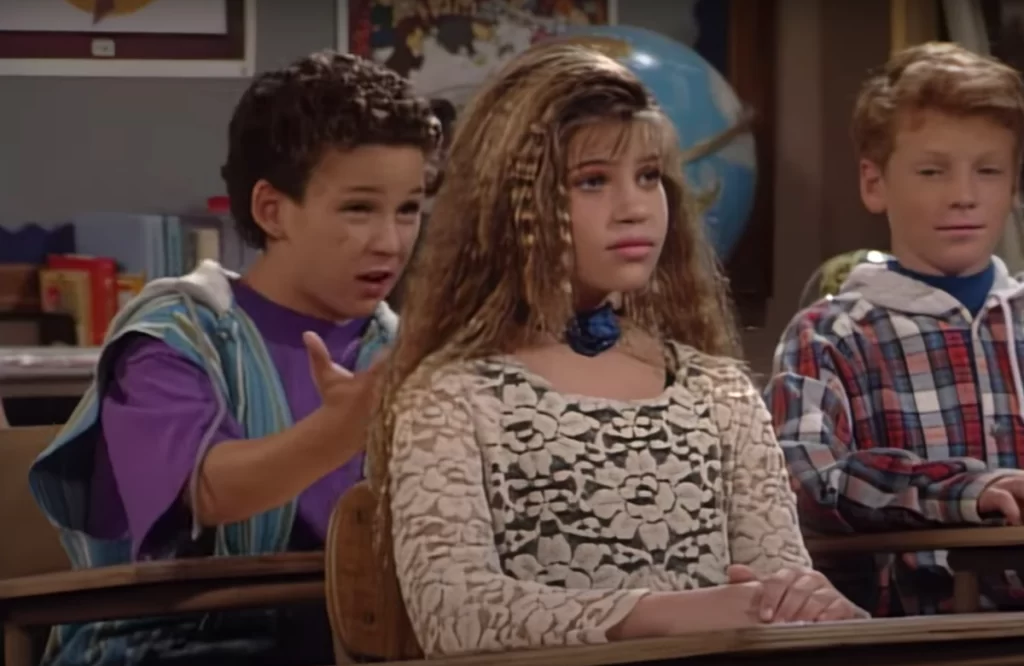 As she gets older, Topanga's confidence is still intact. The one thing about her that changed is that she has become more concerned with her academics. She is a sensible go-getter who is able to guide her friends back onto the right path in life.
Eerie Riverdale
The television show Riverdale offers a darker approach to the beloved Archie Comics. The characters share some similarities to those in the comic books, but they have an eerie side to them. We know Betty Cooper as the innocent blonde that is constantly competing with Veronica for Archie's attention.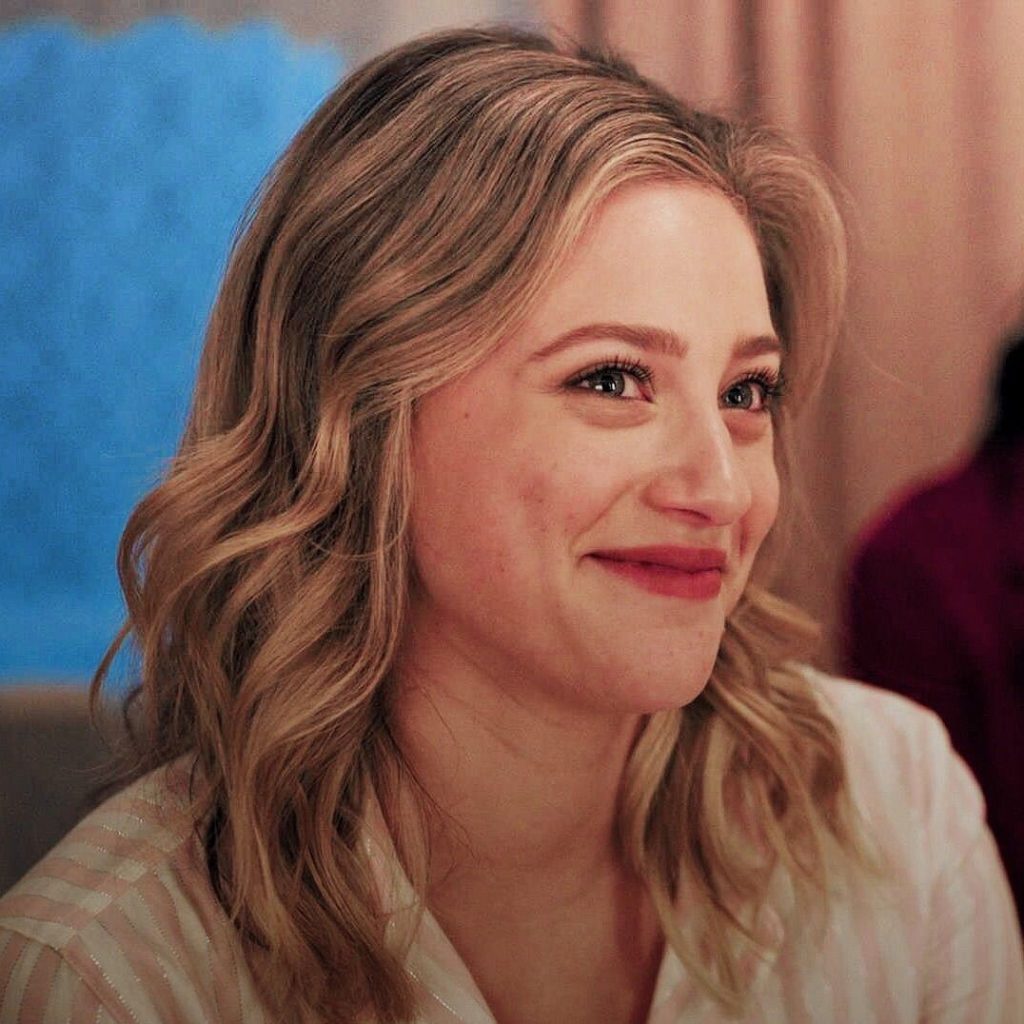 This character is quite far from the wholesome girl that we were all so fond of growing up. In the show, Betty has some similar qualities. She's really into singing and is highly intelligent. Unlike the comic book version, she is more ambitious and participates in investigations.
Rose Amongst the Thorns
Blossom Russo is the main character in the show Blossom. She is the enthusiastic youngest child and the only girl in her home. There's one thing that is more amazing than her eccentric hats. It's that she managed to get through life with a dysfunctional family.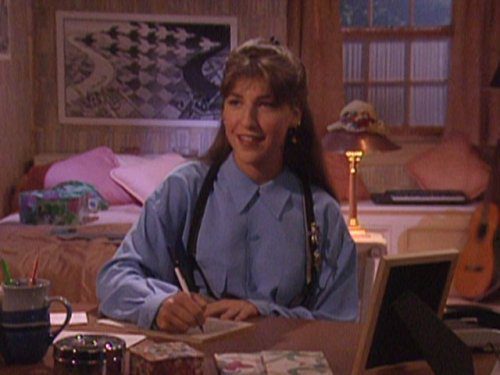 Blossom was named after a jazz singer, Blossom Dearie. The name is perfect for her because she quite literally blossomed in life. She went through many rebellious stages but always managed to return to her quirky self. We love blossom for her relatability and imagination.
Xoxo, Gossip Girl
Serena van der Woodsen is a wealthy teenager from the Upper East Side in the series Gossip Girl. A lot of hate is aimed at her because she's got it all. Serena is clearly the "it girl" with her breathtaking looks, chic outfits, and delightful personality.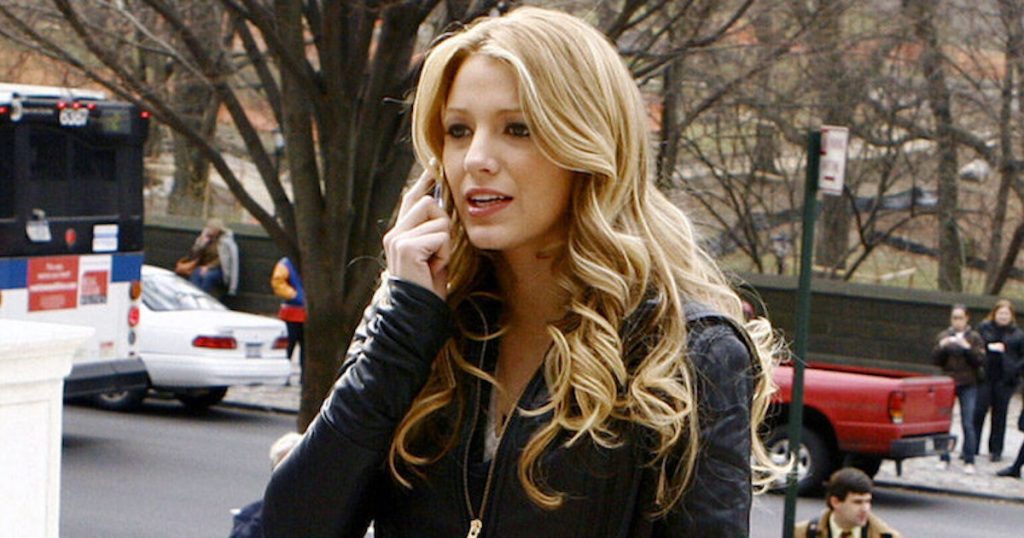 Serena is involved in the world of modeling due to her inherent beauty. Her so-called best friend, Blair, is constantly trying to one-up her because she feels overshadowed. It's no wonder she feels that way. Serena is nonchalant, friendly, and always the center of attention.
Golden Girl
The reliable older sister to Michelle and Stephanie is D.J. Tanner in the sitcom Full House. In this chaotic environment, D.J. handles every situation with grace. The tender-hearted "Deej" is still able to keep her chin up, regardless of the difficulties she's had to face with her mom's passing.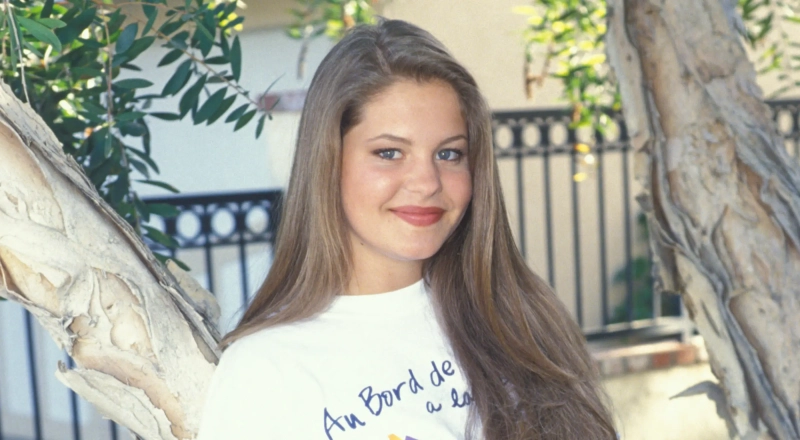 D.J. plays an important role in her sisters' lives as the eldest sibling. They will always turn to her for advice and will look up to her. She sets a good example as she is level-headed and has accomplished so much.
Clueless
Chrissy Snow is a light-hearted, at times clueless roommate to Jack and Janet in Three's Company. Her childlike innocence is understandable because she was raised in a religious home before moving to Santa Monica. She was protected from the harsh truth of the world by her preacher father.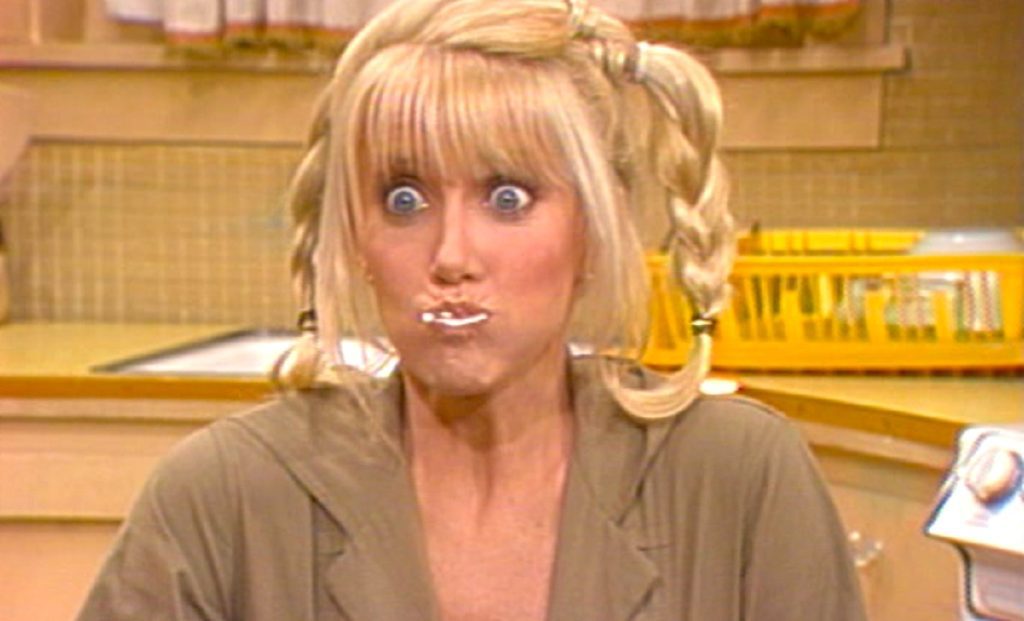 Chrissy works as a secretary but has high hopes of becoming wealthy in the future. However, if she doesn't become a millionaire, she doesn't have to stress. Her face is her fortune. What the blonde bombshell lacks in street smarts, she makes up for with her kind and cheerful personality.
Small Town Girl
Everyone loved tuning in to Dawson's Creek back in the late 90s to early 2000s. All the characters were great, but we sure loved Joey Potter for her gutsy personality and tomboyish charm. The small-town girl enjoyed venturing outside of Capeside and filmmaking.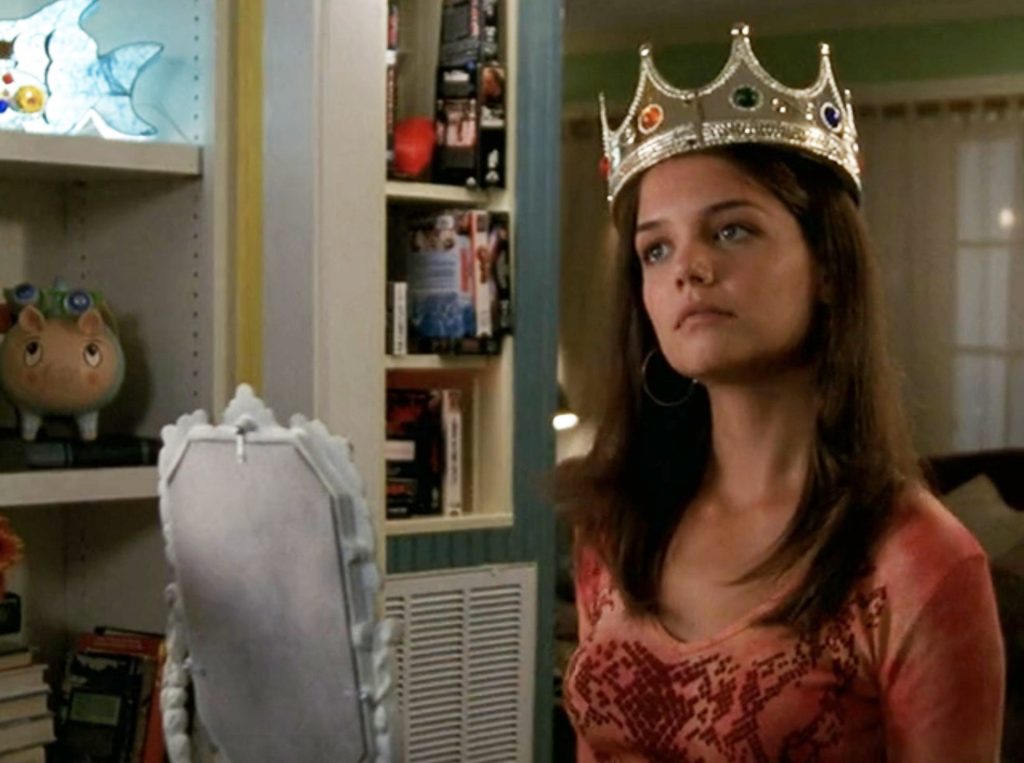 Joey and her buddy Dawson have known each other since childhood. She is a loyal friend to him. It's exciting to watch the will-they-won't-they thing that they have going on between them. Even though Joey is sweet and caring, she can be pretty sarcastic at times.
Smarty-Pants
Viewers were offered Clarissa Darling's hilarious take on things in the Nickelodeon show Clarissa Explains It All. The quick-witted teen is able to tackle many topics about life. She is very unique in her personality and the way she dresses.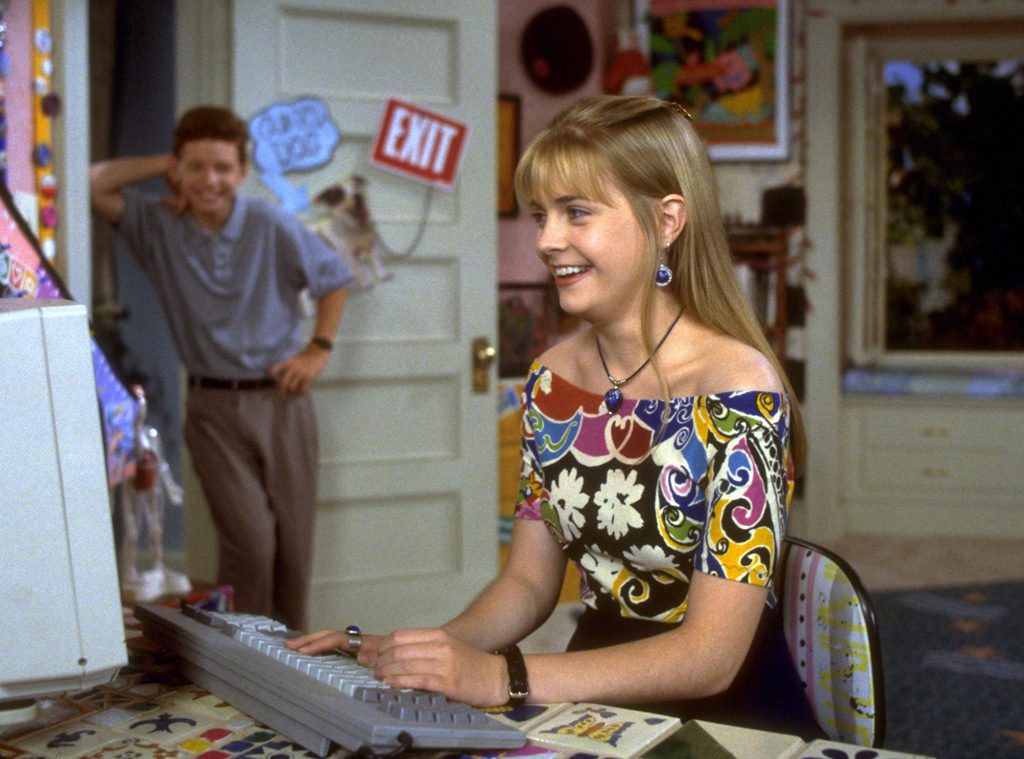 She is wise beyond her years. Clarissa is blessed with the ability to give relevant advice to fellow teenagers, and she is extremely smart. Clarissa programs her own video games, which she boasts about to her friends and neighbors. What a talent.
Teen Icon
Ladies and gentlemen, give it up for the lovable Lizzie McGuire. This character is seen as a teen icon by many. Not only do we adore Lizzie, but her cartoon counterpart is also cherished as well for her honesty and prominent orange platform sandals.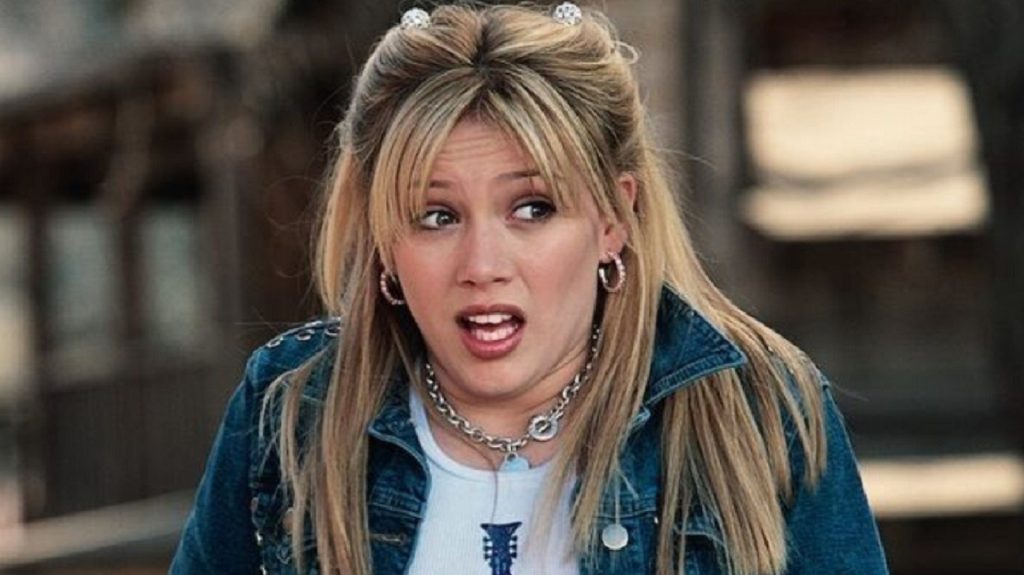 Lizzie doesn't have one bad bone in her body. She is even civil to Kate Sanders, her former friend and current nemesis. What Lizzie truly cares for in life is her friends and showing off to her crush Ethan Craft. She is a relatable high school student.
California Dream
Beverly Hills 90210 was a massive hit amongst youngsters during the late 90s. The soap surrounding the California teens still has a cult following to this day. One of the lead characters in the show is the brainiac Andrea Zuckerman, who is the editor of her school's newspaper.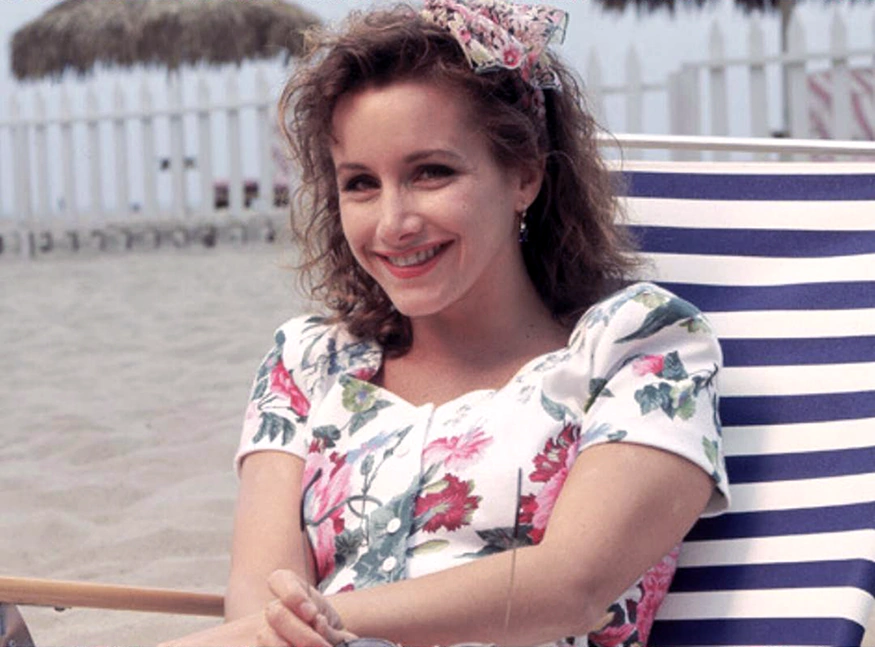 Andrea always shoots for the moon and has big dreams of attending the Ivy League school Yale. She's a bright student who's also aware that she needs to lead a more social life. As they say, all work and no play make Jack a dull boy. Andrea certainly isn't dull, though.
She's That Girl
Here's a golden oldie that will be a major throwback for some people. The sitcom That Girl from the mid-60s follows Ann Marie in pursuit of becoming an actress in New York. She is strong-willed and is an inspiring character to us all.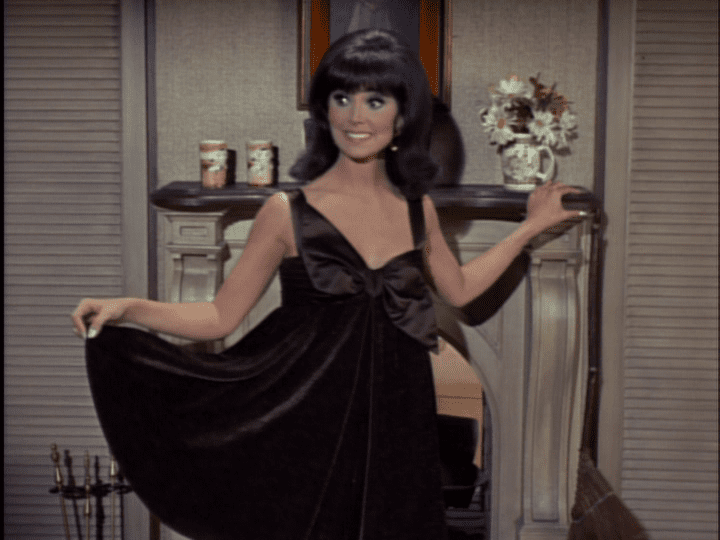 Ann is a self-sufficient young woman. She takes on a series of jobs to make ends meet while waiting for a big opportunity in show business. Many people admire the character for her flawless clothing choices and incredibly sweet personality.
Rebel
Kelly Bundy, the loveable ditz, lives in the suburbs of Chicago with her family in the sitcom Married with Children. Al Bundy has his hands full with his rebellious daughter. Kelly only has eyes for the bad boys in her high school, which he disapproves of.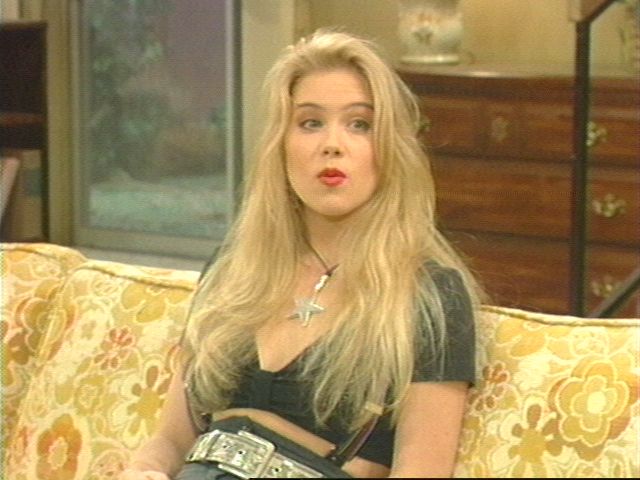 Poor Kelly always has to deal with her younger brother Bud tormenting her with the pranks he pulls. Unfortunately, she is quite gullible. Despite this, Kelly will always stand up for him, though, as she is very loyal to her family.
Spellbound
We were all entranced by Sabrina Spellman in Sabrina, The Teenage Witch. The magical world that she lives in involves juggling the life of being a witch and a high school student. As if pubescent years aren't challenging enough, Sabrina has to keep her powers a secret.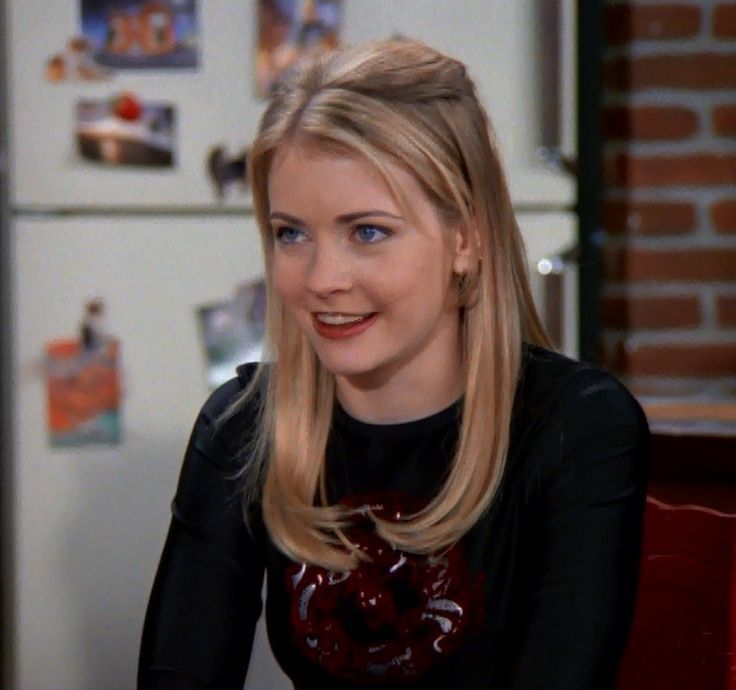 Sabrina might have a tough time shielding her supernatural powers because she is very clumsy. She is always causing mystical mishaps in the real world. You can't stay mad at her for too long, though. Sabrina is a ray of sunshine with her light-heartedness and funny personality.
Princess of Bel-Air
The show The Fresh Prince of Bel-Air might revolve around Will Smith, but today we are focusing on the princess of Bel-Air, Ashley Banks. She is the free spirit in her uptight wealthy family. Her unfiltered personality often gets her into trouble.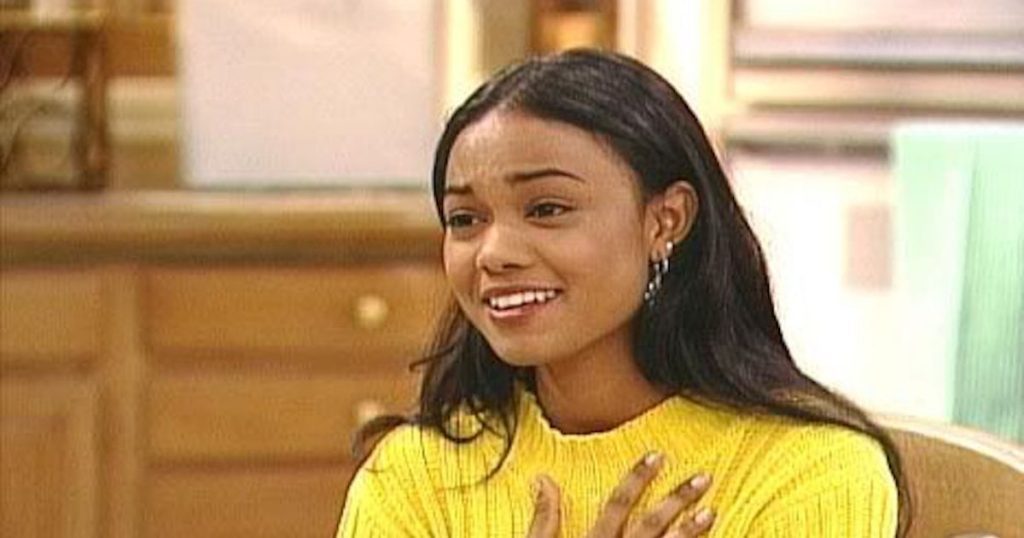 Before Will came into the picture, Ashley was a soft-spoken young girl. He encouraged her to be the carefree young lady that we all know and love later in the series. Ashley is the life and soul of the party.
The Goldbergs
Here we have Erica, who is part of the chaotic Goldberg family in the series The Goldbergs. She is an intelligent, strong-minded character that often quarrels with her younger siblings. She is a loyal person that is able to correct her wrong-doings and has her brother's back.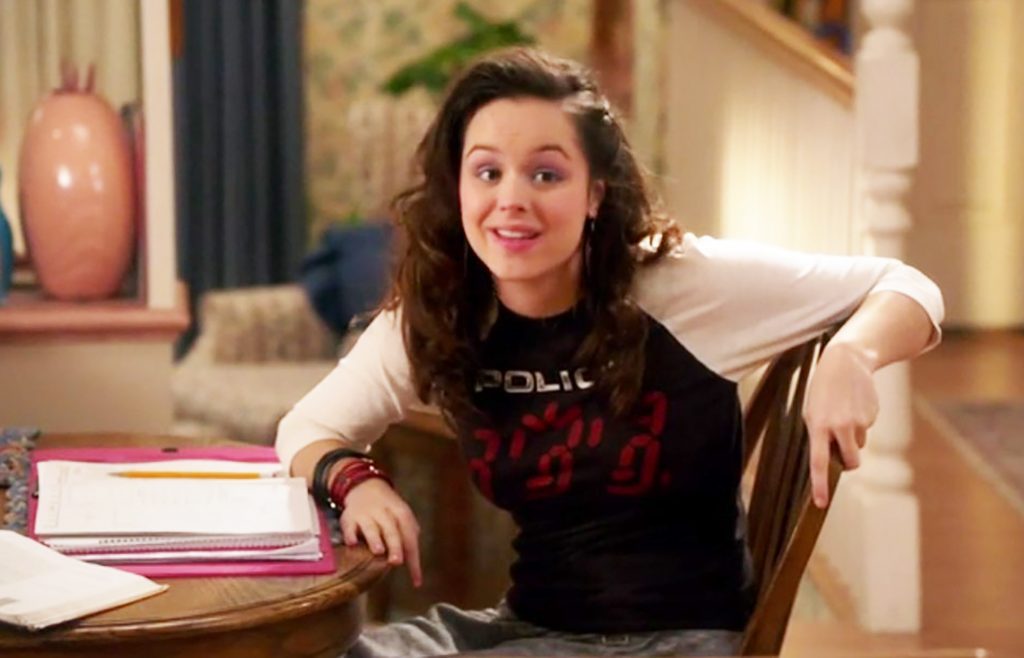 Erica began the series as a participant in the debate club. She later traded in her pigtails and spectacles for a more chic look and is one of the queen bees of her school. Erica has been gifted with a melodious voice and has aspirations of becoming a singer.
Coming of Age
In the drama My So-Called Life, audiences were painted a more authentic picture of what teens struggle with compared to other perfect characters in shows. In this show, we witness the clever Angela Chase trying to discover who she truly is.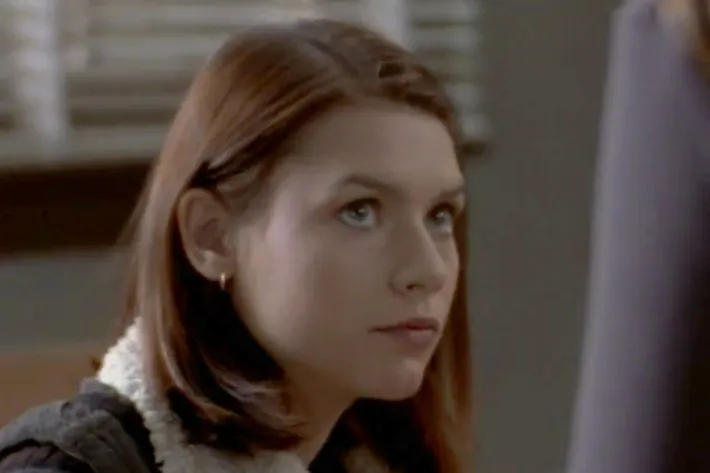 Angela drifted away from the good girl that her parents knew and loved. She started rebelling as typical teenagers do. Angela is still a decent, logical person. She's just trying to find herself and deal with change to the best of her ability.
Dream Girl
Laura Winslow was first known as the precocious daughter of Harriette and Carl Winslow in the earlier seasons of the show Family Matters. Later on, she develops into a popular cheerleader who is everyone's dream girl. She is also a top student in her school.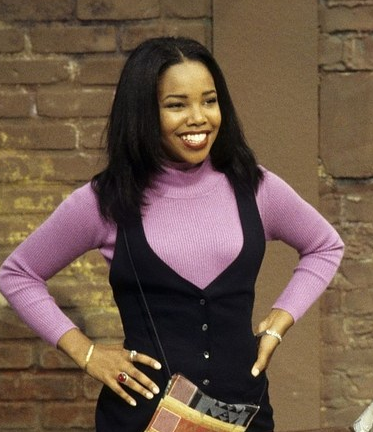 Her dorky neighbor Steve Urkel pursues her for the longest time. According to him, he's been rejected by her 1,000 times. Steve isn't the typical guy she would go for, but Laura is an ambitious girl who deserves the best.
Tool Girl
Tim "The Tool Man" Taylor's original "Tool Girl" was Lisa in the series Home Improvement. Her role on the handyman show Tool Time was to kick off the series with an introduction for Tim and Al and provide them with certain tools.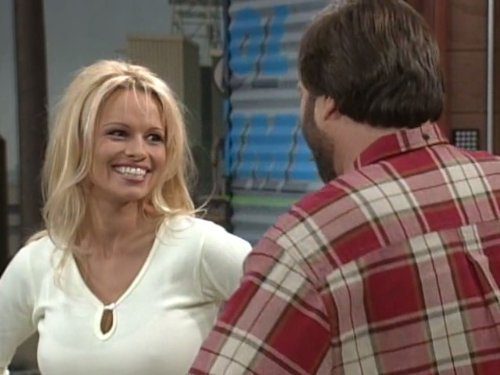 Lisa is not just drop-dead gorgeous, but she is also very clever. The reason for her departure was so she could focus on studying healthcare at a community college. Lisa later announced that she had become a fully qualified paramedic.
The Resident
One of the most intelligent young minds at Sacred Heart teaching hospital belongs to the intern Elliot Reid in the show Scrubs. Caring for people runs deep in her veins. She comes from a family of doctors and has the ability to become an exceptional resident herself.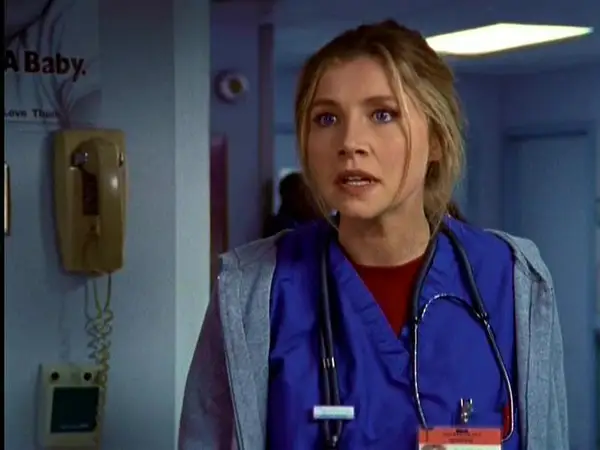 Elliot is a chatterbox that tells it like it is. She often ends up offending her supervisors and patients. If she just learns to improve her bedside manners, she'll be a wonderful doctor who will thrive in the hectic world of medicine.
Growing Up
Maggie Sheffield is the oldest daughter of the wealthy Broadway producer Maxwell Sheffield in The Nanny. When her new nanny Fran shows up, she encourages Maggie to enjoy her youth and outgrow her shyness, much to her father's dismay. He can't come to terms with the fact that she is maturing.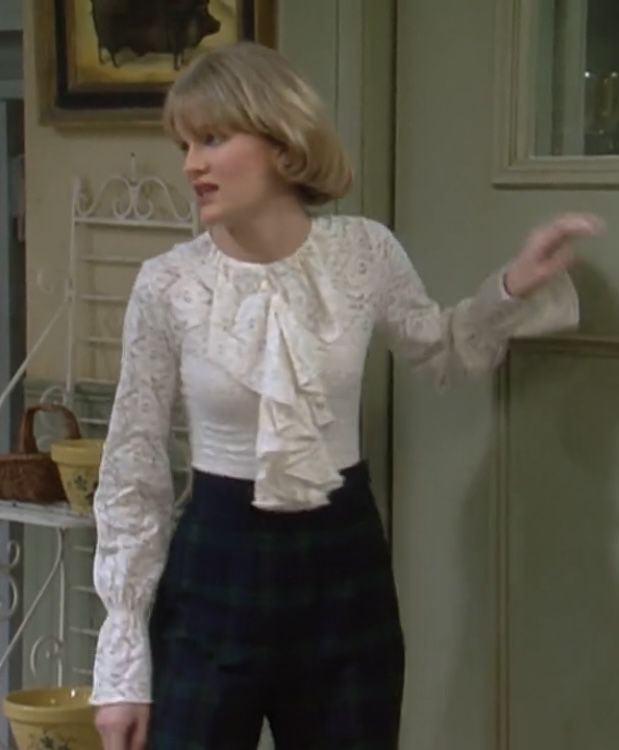 It's wonderful to see how her self-esteem blossomed throughout the show. Maggie lacked confidence in the beginning, which one can only wonder why. She's got it all. As Fran perfectly puts it, she's a skinny heiress with legs to last for days.
Queen Bee
The halls of Bayside High School are ruled by Kelly Kapowski in Saved By The Bell. She is the captain of her school's volleyball, swim, and softball team. As if she doesn't have enough on her plate, she's also the head cheerleader.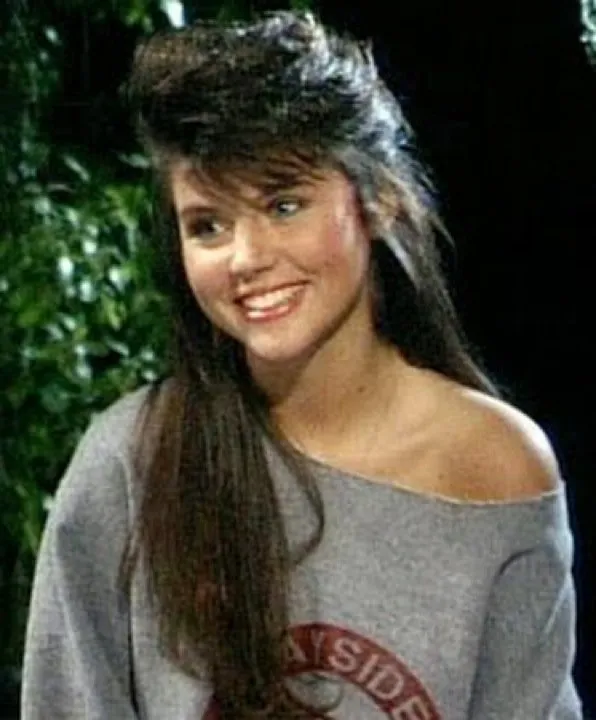 Kelly has the world in the palm of her hand. Everything just seems to go her way. Even when she had a rash, she was still nominated for homecoming queen. Kelly is idolized by her peers because she's smart and popular yet approachable. She doesn't let her social status give her a big head.
Building Character
Lyla Gritty is from the rural town of Dillon, Texas, where the show Friday Night Lights takes place. Lyla is a cheerleader and an honor roll student at Dillon High. She has impeccable organizational skills. Lyla single-handedly put together a fundraiser at the drop of a hat.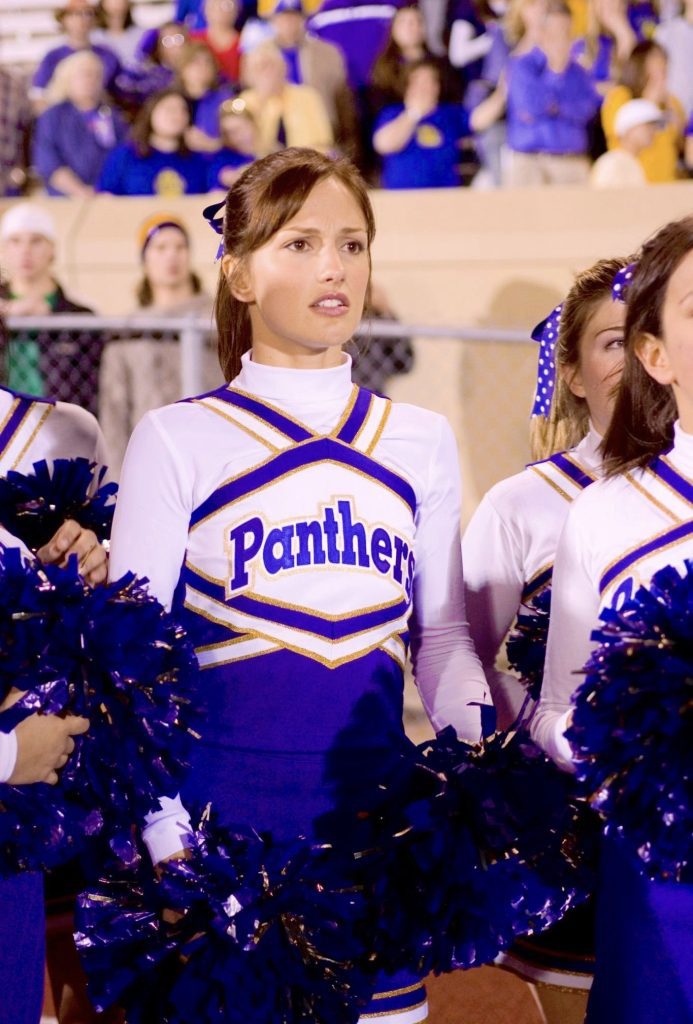 She is a very loyal person who only has eyes for her boyfriend, Jason Street. Her dreams were shattered after her boyfriend was involved in a tragic accident, resulting in him being paralyzed. She eventually learns to be resilient during these tough times.
Trials and Tribulations
Winnie Cooper is the kind-hearted girl next door in the comedy-drama The Wonder Years. She lives in the same quintessential American suburb as Kevin Arnold, who has the biggest crush on her. She is aware of his feelings for her, but she doesn't want to ruin their friendship.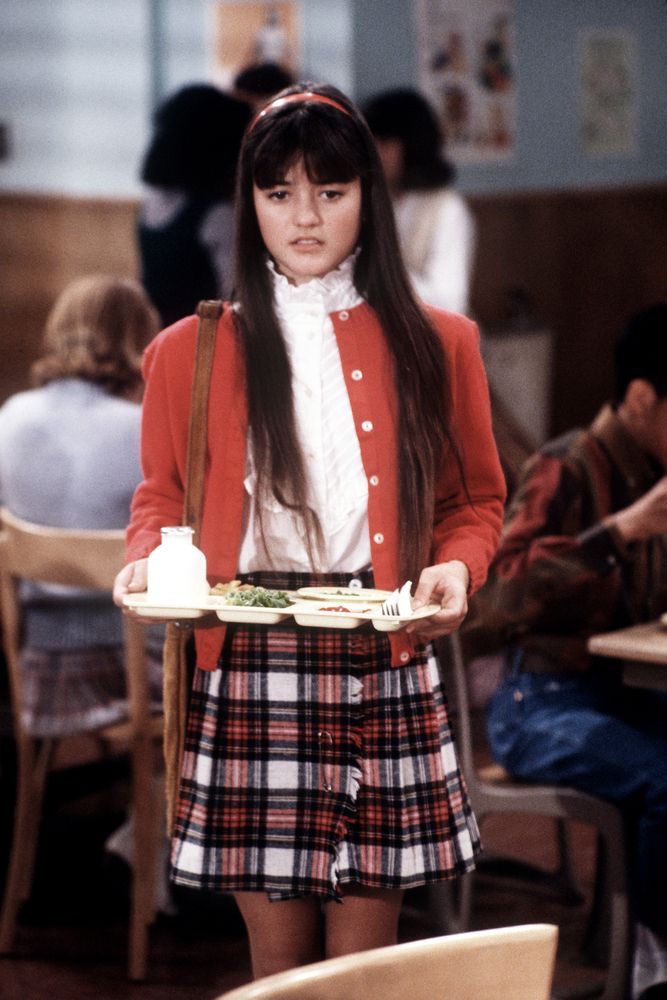 Winnie has to cope with the traumatic loss of her brother's passing in the Vietnam war. Despite her trials and tribulations, she still manages to keep a smile on her face. You can always count on Winnie to stay true to herself.
Party of Five
In Party of Five, Julia Salinger resides in San Francisco with her four siblings. Their parents sadly passed away in a car accident. The soft-hearted Julia is doing the best she can to raise herself and her siblings, as she is just a teenager.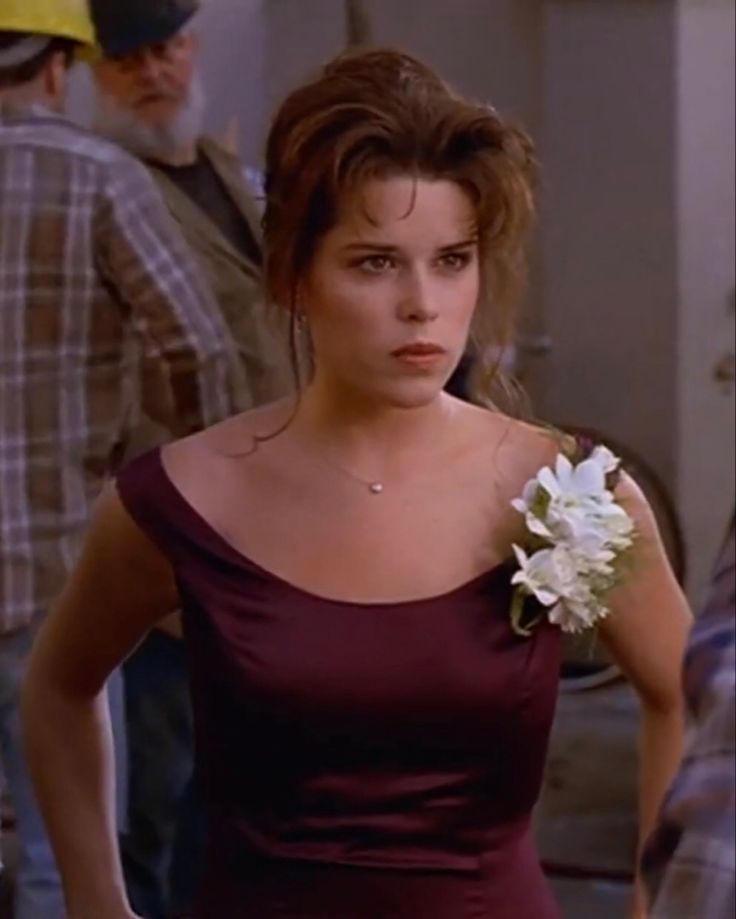 Art is a great outlet for a person's pain. Julia has a keen interest in poetry and pours her emotions and sensitive persona into her writing. The young woman later collaborated with a songwriter to turn her beautiful poems into music.
Sharpest Tool In the Shed
In the hilariously relatable show Roseanne, the Conner family navigates life's issues in the fictitious town of Lanford, Illinois. Becky Conner is the oldest and most helpful child to Roseanne and Dan Conner. She shares a closer bond with her mother than her sister Darlene.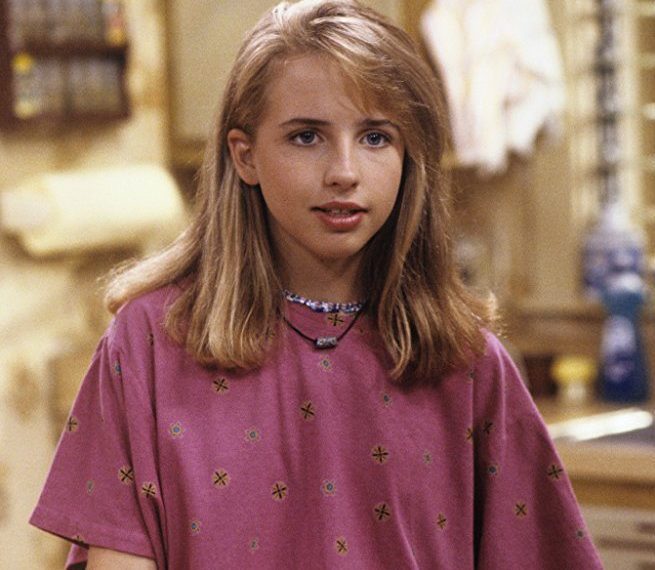 Becky is a sharp student that always has her nose buried in a book. She is a bit of a tomboy but still explores her girly side. Becky has a good eye for fashion and often adorns herself with makeup. This gets her a lot of attention from boys.
Work Hard, Play Hard
A person's thirties are meant for settling down. But that's not what Mary Richards did in The Mary Tyler Moore Show. She ditched her dull fiancé and made the bold move to Minneapolis. Mary interviewed for a secretarial position at WJM-TV but ended up getting a better gig.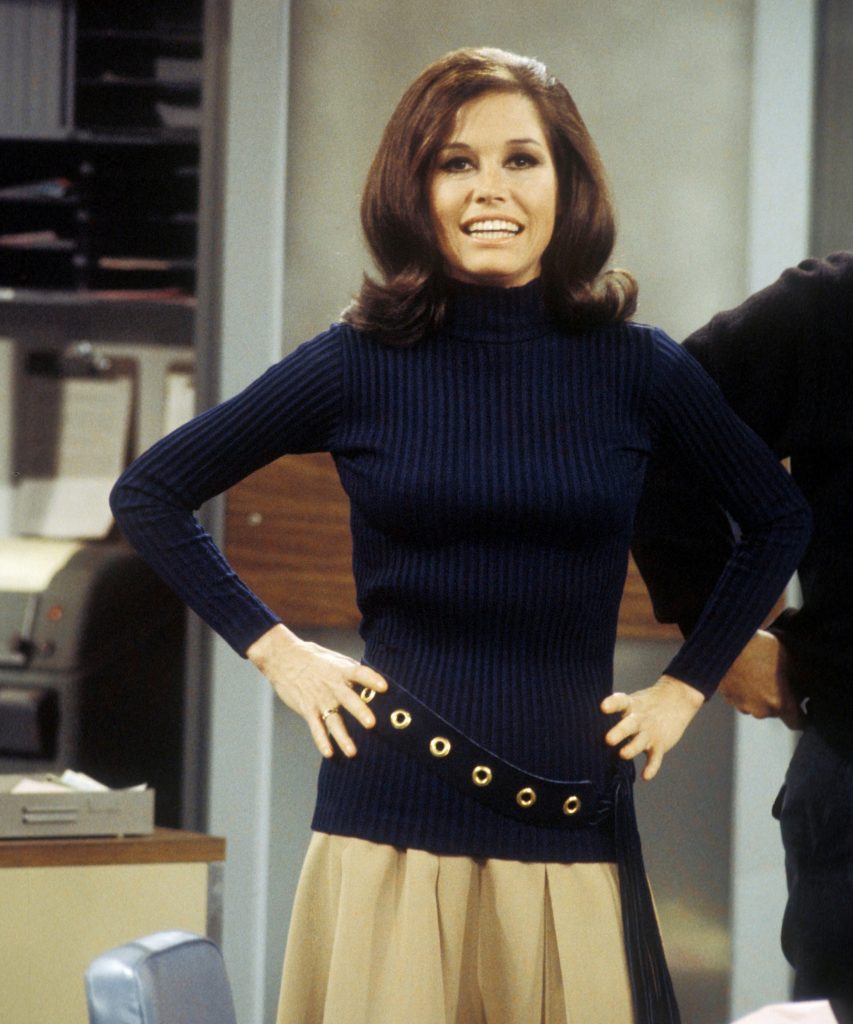 She landed herself the position of associate news producer with her feisty personality. It's a high-pressure job that she manages with ease. She is strong-willed with excellent people skills. Mary works hard and plays hard. She throws many parties that always end up in catastrophe.
New York Girly
Shoshanna Shapiro is majoring in mathematics at New York University. She currently resides in Manhattan with her best gal pal Marnie in the television series Girls. Shoshanna is a bubbly person. However, the young student always feels uncomfortable in social situations.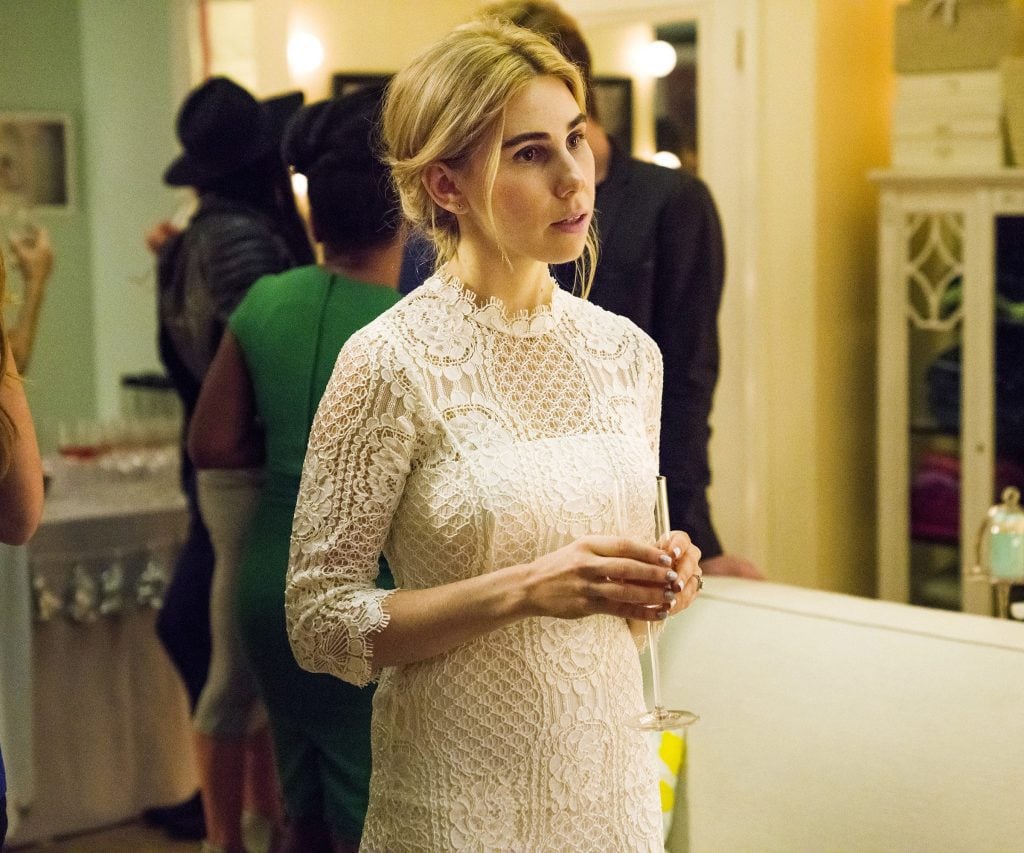 Shoshanna is the shy one in her friend group and is the least obsessed with getting male attention. She is always there for her buddies and makes a great addition to the wild group. Shoshanna always sets her plans aside to be there for her friends.
Golden Child
In The Brady Bunch, the blended family of Mike and his three sons, and Carol, with her three daughters, find it difficult to get along. Marcia Brady is the oldest and the golden child among her siblings. No wonder her sister Jan is jealous of her.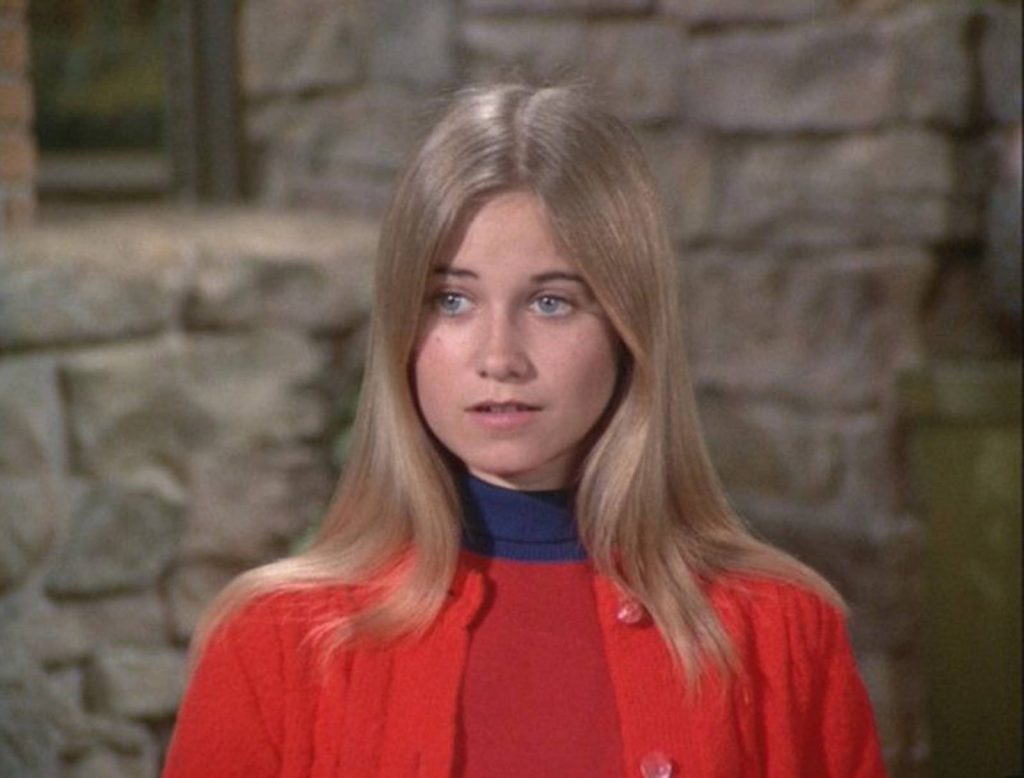 Marcia has her anxiety-filled moments, but she generally has a lively spirit and is a people person. Everyone sees her as an angel who is incapable of doing any wrong. Most people would love to have someone like her in their family, except for Jan, that is.
Family Fun
You would already think that Laurie Partridge is unique for being one of five children in her family, but you'd be surprised to learn that she and her family joined forces to make music in the sitcom The Partridge Family.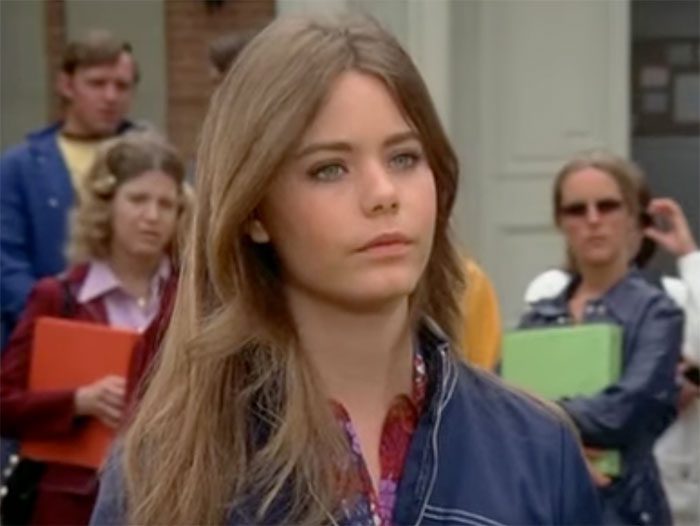 Laurie is the second oldest daughter of Shirley Partridge. She plays the piano and is the backup singer for her family's band. One is already entranced by her shocking blue eyes but just wait till you hear her play the piano.