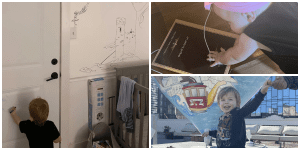 Musk And Grimes: The Semi-Separated Couple's Quirky Parenting Rules
By Saniya B
---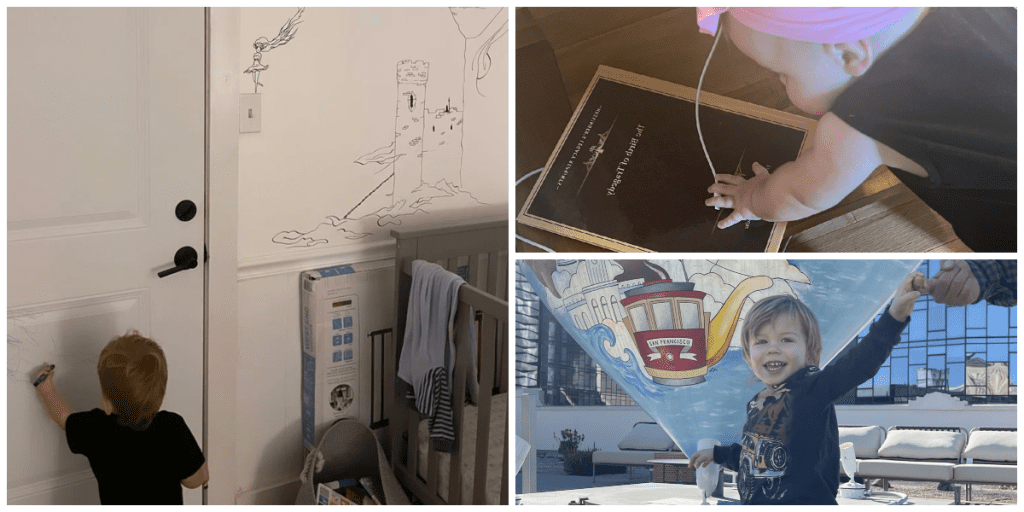 Whenever we hear the name "Elon Musk," the first word that comes to our mind is "unconventional." After all, this business tycoon has been in the news for some really strange reasons. Be it his dry sense of humor or his unique plans for the colonization of Mars, nothing about Elon Musk is ever going to be boring! 
In fact, Elon Musk's dating life is also pretty exciting. Between 2018 and 2022, Elon Musk and Grimes, the famous Canadian rockstar, were often in the headlines for their fluid relationship. Within this timeline, they also had two kids, one naturally and one by surrogate. 
But hold up; that's not all. Elon and Grimes also had a quirky way of parenting that left even the coolest parents surprised. Let's take a look at some of the instances of their controversial parenting style. 
Grimes Opted for a Gender-Neutral Parenting Style 
Gender-neutral parenting is all about not enforcing stereotypical gender roles on children. Instead, its goal is to give kids the freedom to become who they truly want to be. It seems like Elon and Grimes took a liking to this concept.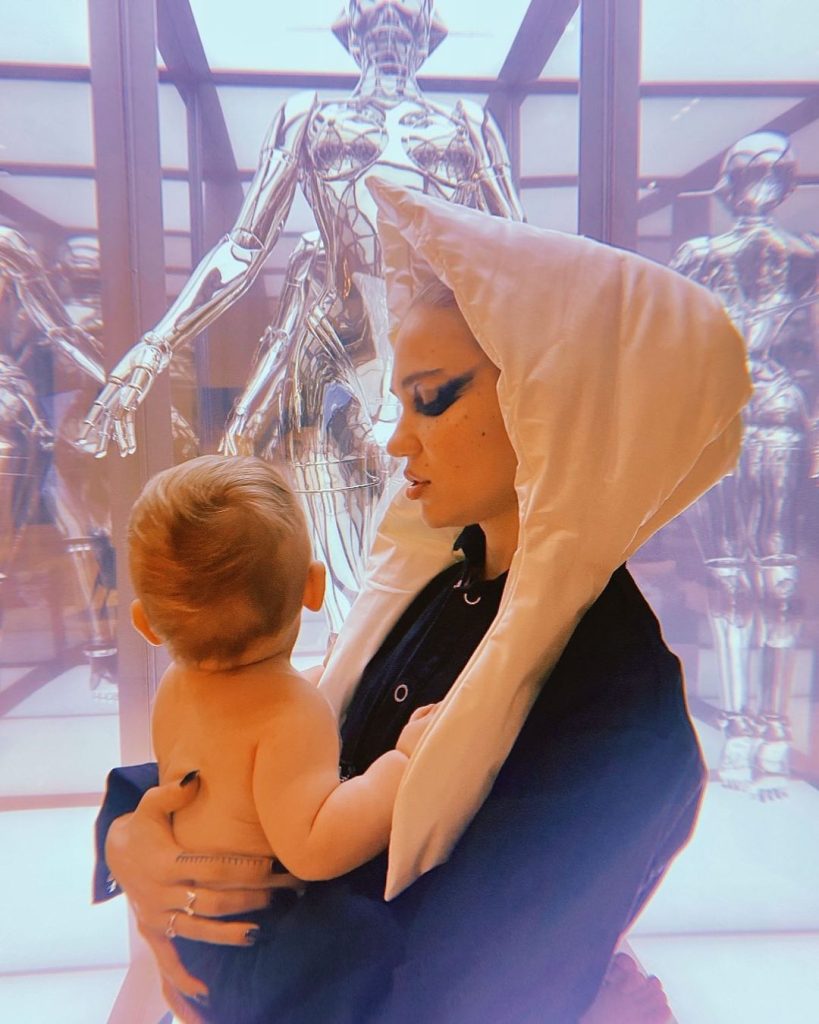 In one of the live YouTube broadcasts with her fans, Grimes talked about her children and told her fans that she doesn't want to gender them since they may not feel the same way in the future. Well, Elon and Grimes abided by this style after coming up with gender-fluid baby names.
Elon Musk Doesn't Just Come Up With Complex Inventions, But Baby Names Too
We find it hilarious how, in May 2020, Elon Musk just woke up and decided to name his first child X Æ A-12. It was later changed to X Æ A-Xii to comply with California laws as you can't use numbers in a name.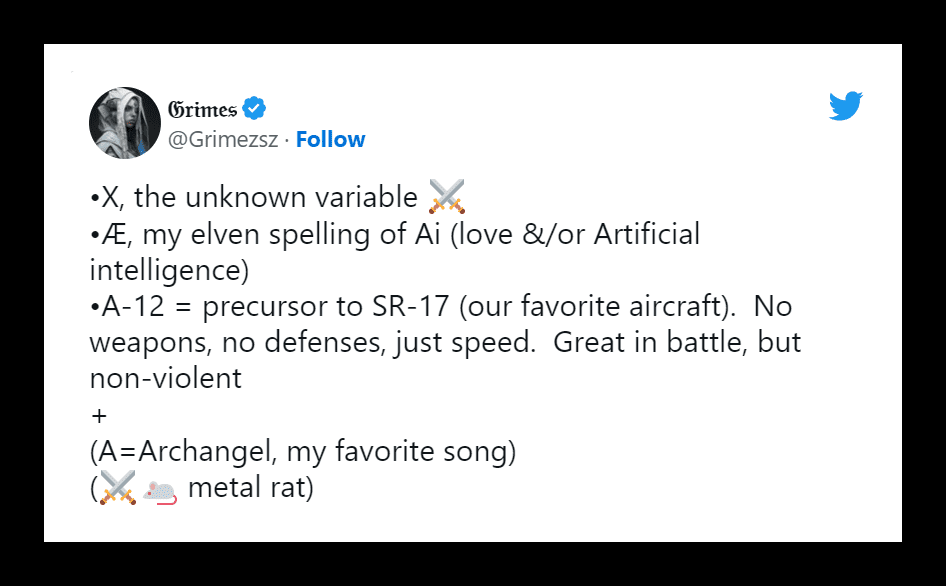 But, let's be honest—most of us still don't know how to pronounce X Æ A-Xii. To make it easier for normies like us, Grimes mentioned that it is pronounced as "X A.I. Archangel," but we can call him "X" too! Then, in 2021, they named their daughter Exa Dark Sideræl and nicknamed her "Y."
Grimes Watches Pretty Apocalyptic Stuff With Her Son 
Most parents don't want their children to watch gory or violent movies and shows. But, Grimes is quite different in this regard. In an interview with the New York Times, she mentioned how she has previously watched the famous 1979 war-drama film Apocalypse Now, with her (then) five-month-old son.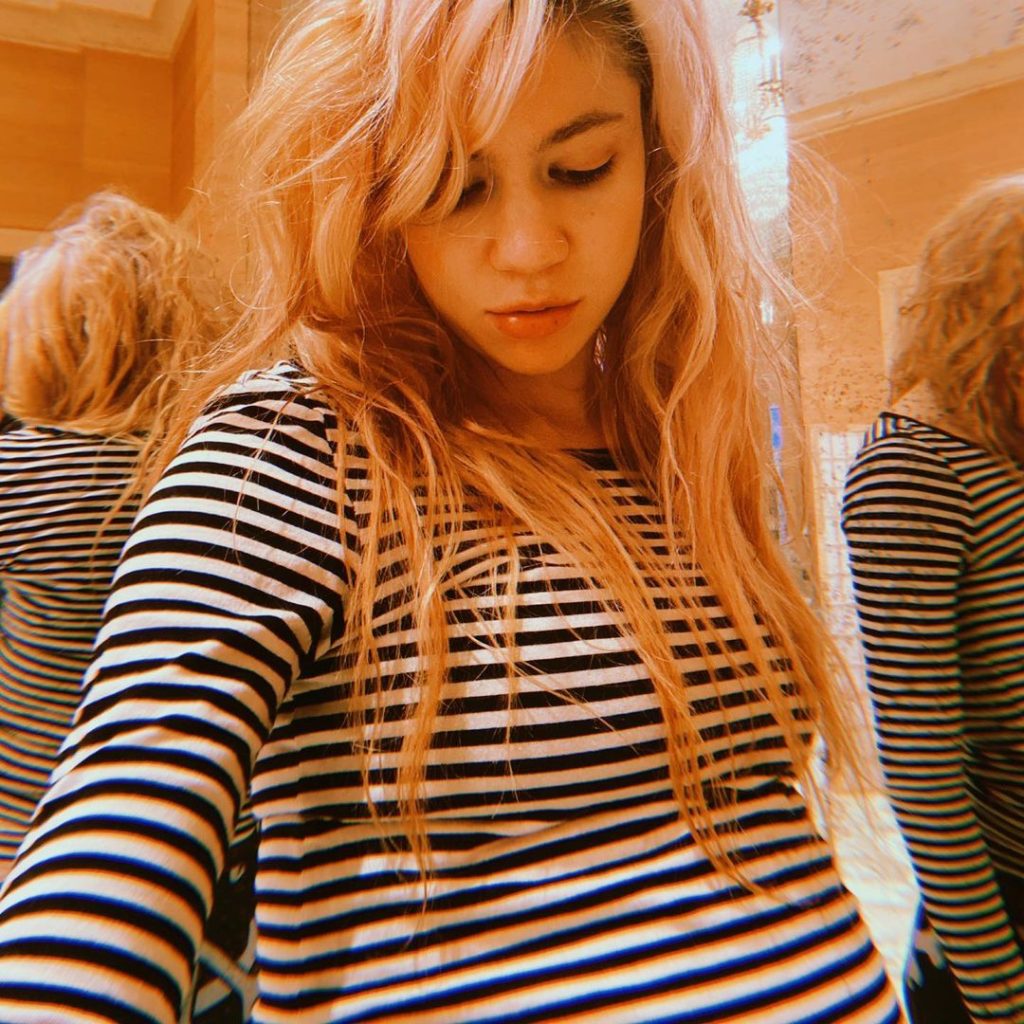 Grimes also mentioned how her son X has his own likes and dislikes. She believes that he's really into "Radical Art," which is art representing, you guessed it, radical ideas. The surprising fact is, Grimes doesn't mind that. Well, it looks like X is already a rebel.  
Elon Musk Takes His Kids Camping for Practical Learning
Although Elon Musk has controversial takes on various parenting matters, taking your kids camping for educational reasons is praise-worthy. In the book Elon Musk by Ashlee Vance, Elon mentions how he takes care of his kids for more than a week most of the time.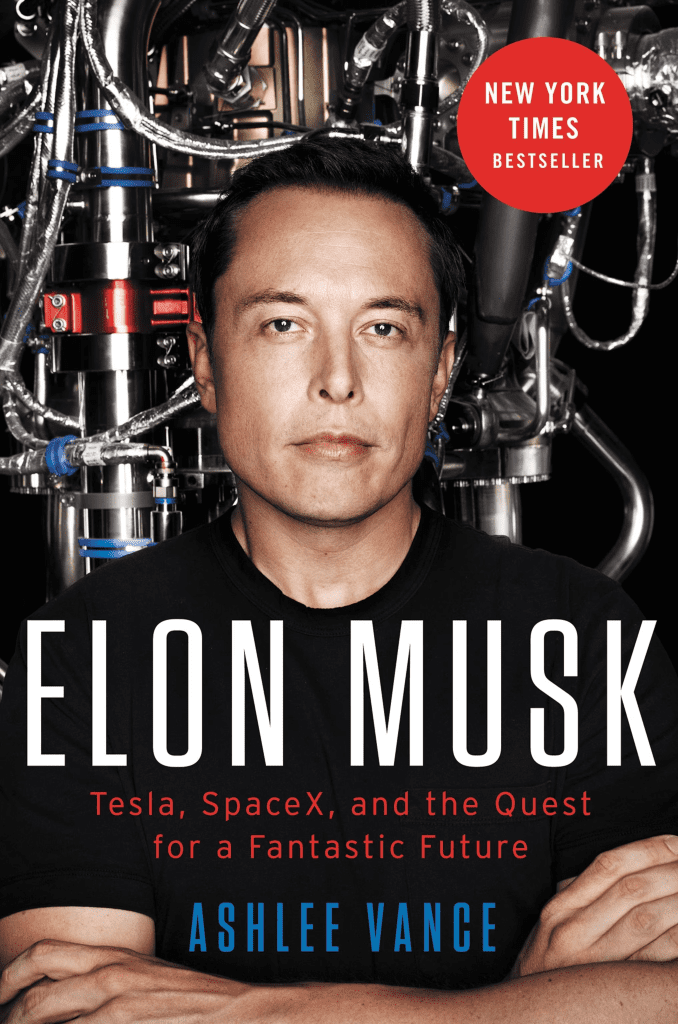 During this time, he takes them to his various California factories and workplaces. Additionally, he also plans an annual camping trip with them, and even an Easter egg hunt every spring. He believes such activities provide a hands-on experience for the kids and teach them essential skills.  
Grimes Doesn't Like The "Mom" Title
In a world where most mothers wait for their children to utter the words "Mom," Grimes finds it particularly unsettling. Due to this reason, she prefers that her son calls her by her actual name, Claire Elise Boucher, and not terms like "mom," "mother," or "mommy."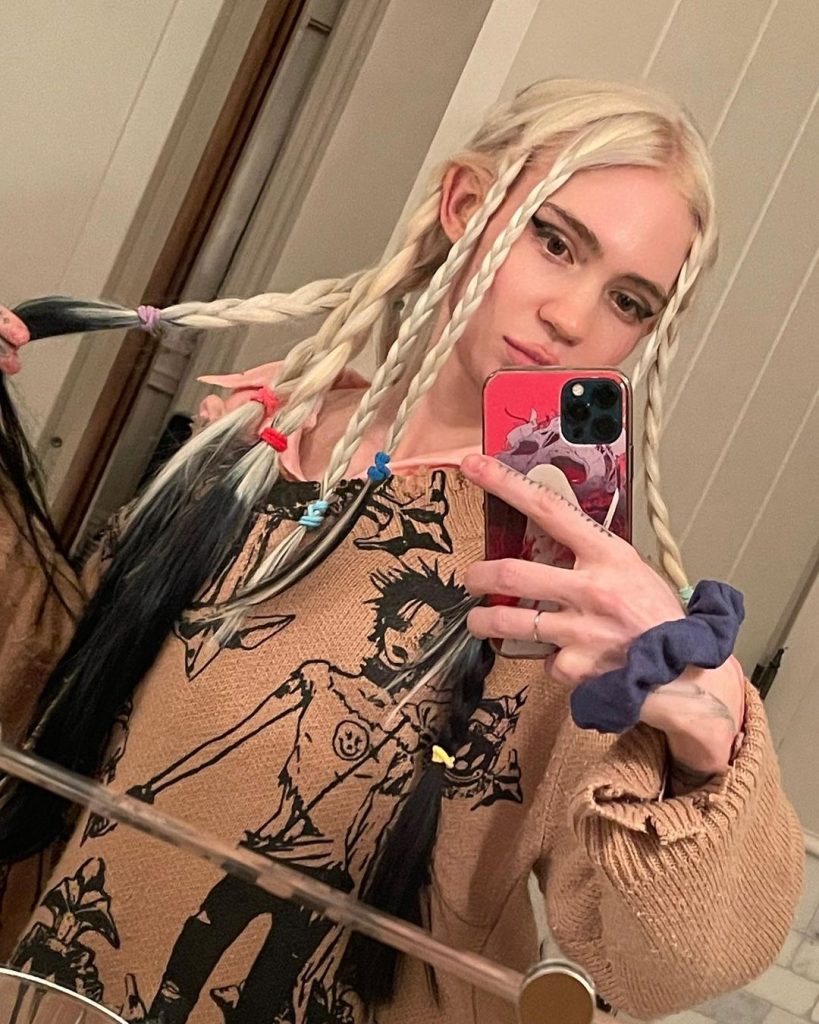 In an interview with Vogue, Grimes admitted that she feels a sense of disgust when her kids call her "mother," though she went on to say that there was no reason for this feeling, nor was it an insult to mothers and motherhood in general.
Elon Musk Credits the Internet for Educating His Kids 
Gone are the days when parents would shout at their children for spending too much time on the Internet. New-generation parents like Elon Musk have given credit to the Internet for educating their kids. He believes that his kids have mostly learned stuff from Reddit and YouTube.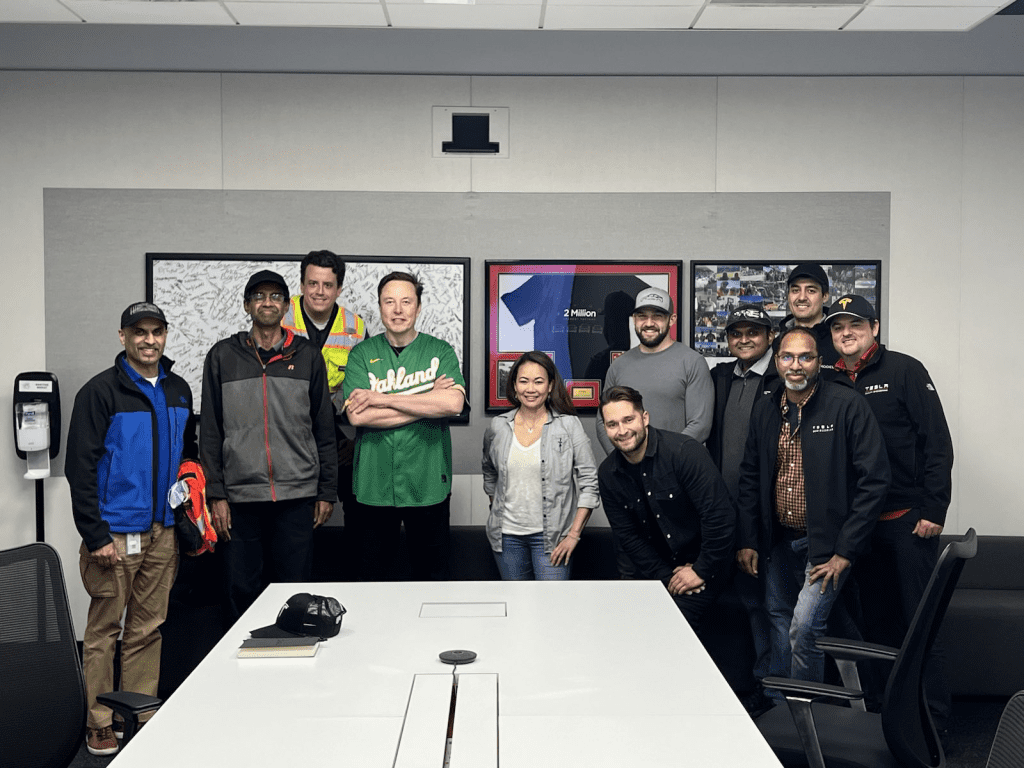 Elon Musk is also not a huge fan of traditional education. In a satellite conference in 2020, he talked about how most colleges are about having fun, and homework isn't about learning. It's just proving that you can complete the assignment. Perhaps that's why a college degree isn't required to work at Tesla.
Grimes Loves Having Music-Making Sessions With Her Son, X
Grimes is well-known for her artistic and creative music-making skills. After her son was born, she considered him a blessing for her career, too. In an interview with Vogue, she said that her son's birth was a rebirth for her as an artist.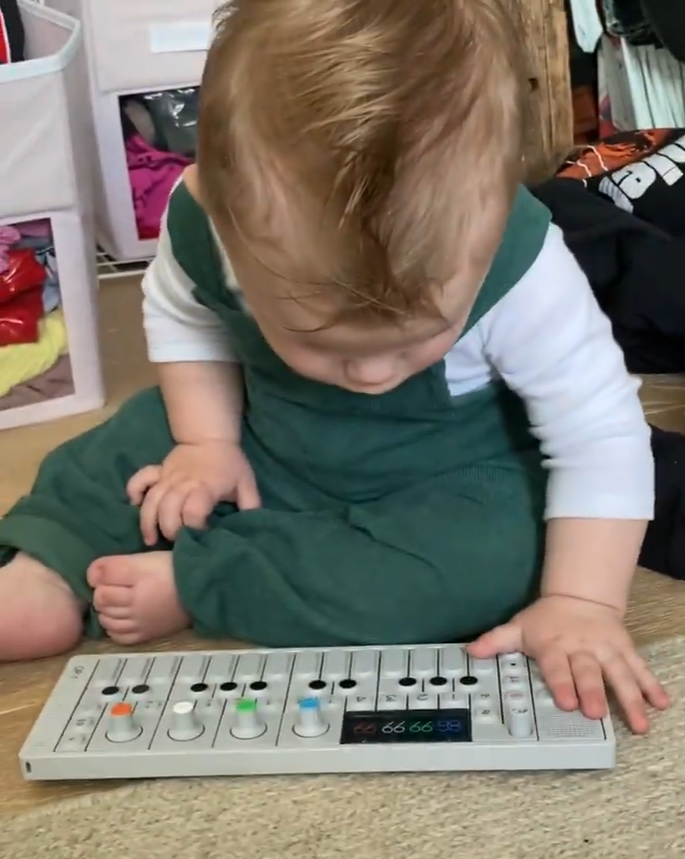 This popular singer-songwriter further involved her son in the music-making process, both for creative develoment and as inspiration. She even shared an adorable clip of X playing the OP-1 synth on her Instagram, where the singer is praising him and calling him smart. So cute!
Elon Musk and Grimes Are The Poster "Semi-Separated" Couple for Co-Parenting
Elon Musk and Grimes separated in September 2021 and decided to co-parent their children. However, Elon Musk mentioned how they both still love each other and see each other quite frequently. He also went on to refer to his relationship with Grimes as "semi-separated."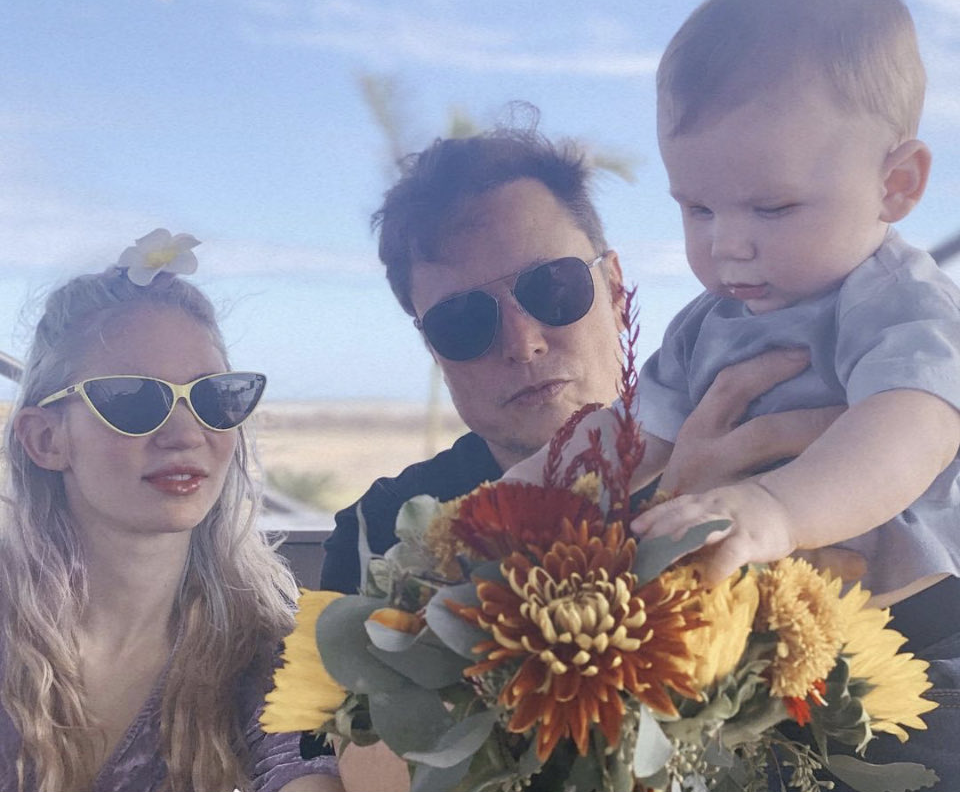 In an interview with Time, Musk said the two didn't spend much time together anyway, so the arrangement was logical in the long-run. After all, her music kept her in LA or touring, and the tech mogul often travels to remote locations.
Grimes Came Up With Her Own AI Lullaby For Her Son
The combination of AI and art is on the rise, but it seems like Grimes was already ahead in this game. Grimes wanted a better sleeping solution for her son, so she partnered up with Endel—a generative music app that offers personalized music.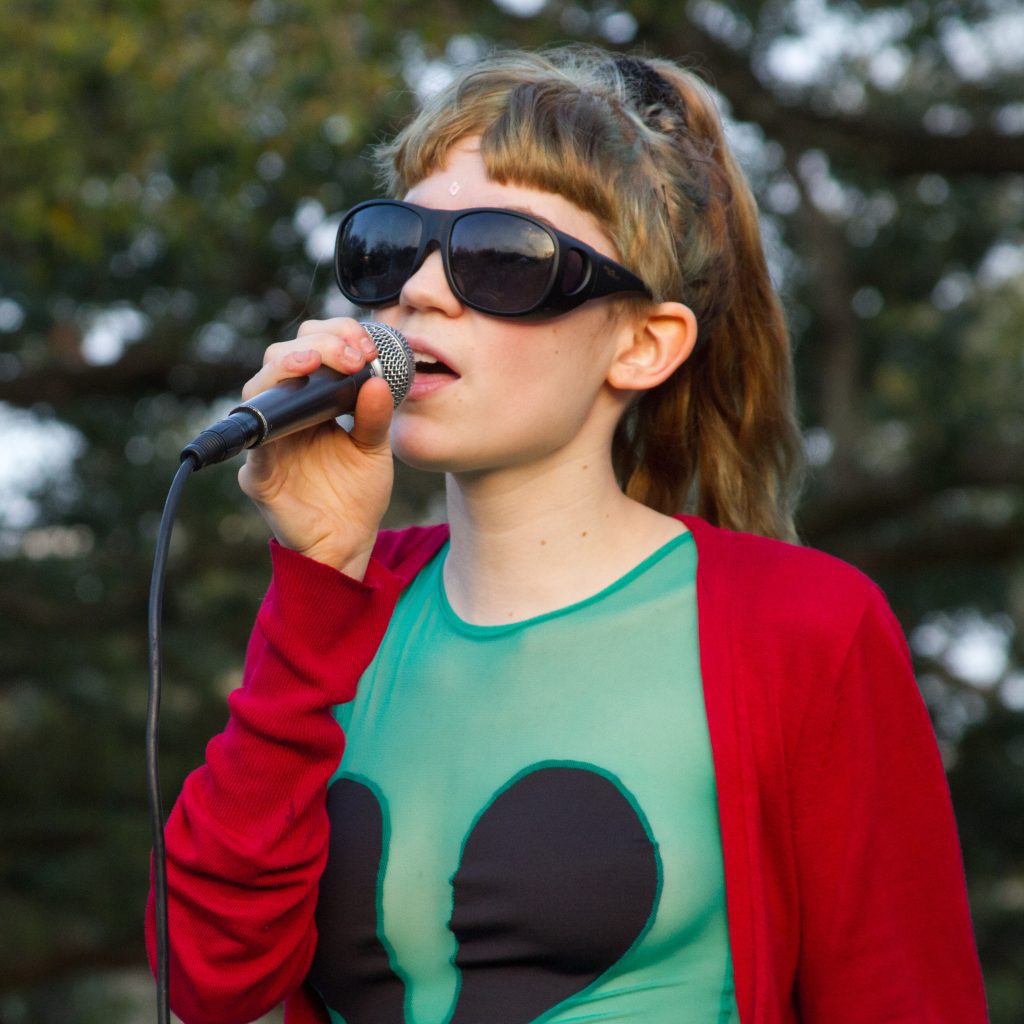 With the Endel app, Grimes created an AI lullaby that consisted of her original vocals and music. She was inspired to come up with her own creative AI-based lullaby as, according to her, most baby music out there is "aimless crap."
Elon Musk Doesn't Mind Sending His Kids Off To Mars
Elon Musk has always dreamed of colonizing Mars, which is quite obvious from his Tweets and overall endavour with SpaceX. But did you know that he expects the same level of enthusiasm for wanting to go to Mars from his kids, too?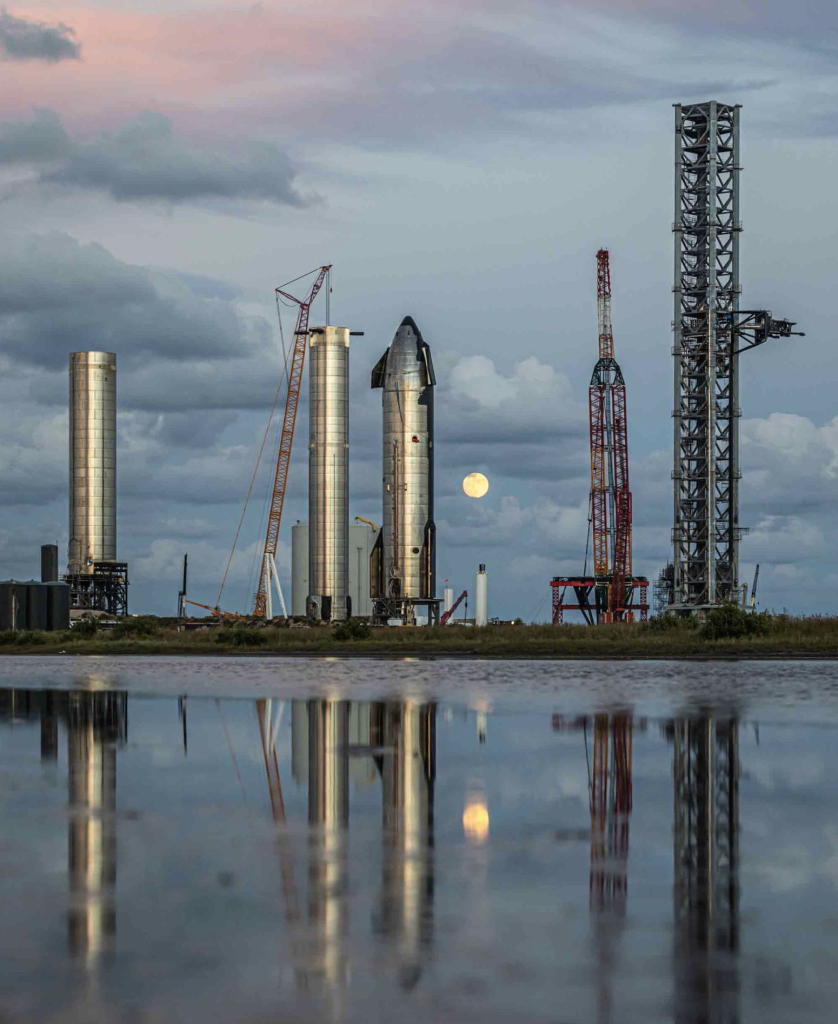 There are times when you could say that Elon Musk has been a strict parent. Yet, when he was asked if he would allow his kids to go live on Mars if that ever became an possibility, he mentioned that he wouldn't mind that.
A TV Show Inspired Grimes To Cut Her Son's Hair…By Herself
Many of us have done crazy stuff to dress up as our favorite characters. Well, turns out, Grimes is very much like us in this aspect. She often posts pictures of herself in elaborate costumes, but she's not the only one she's given a makeover.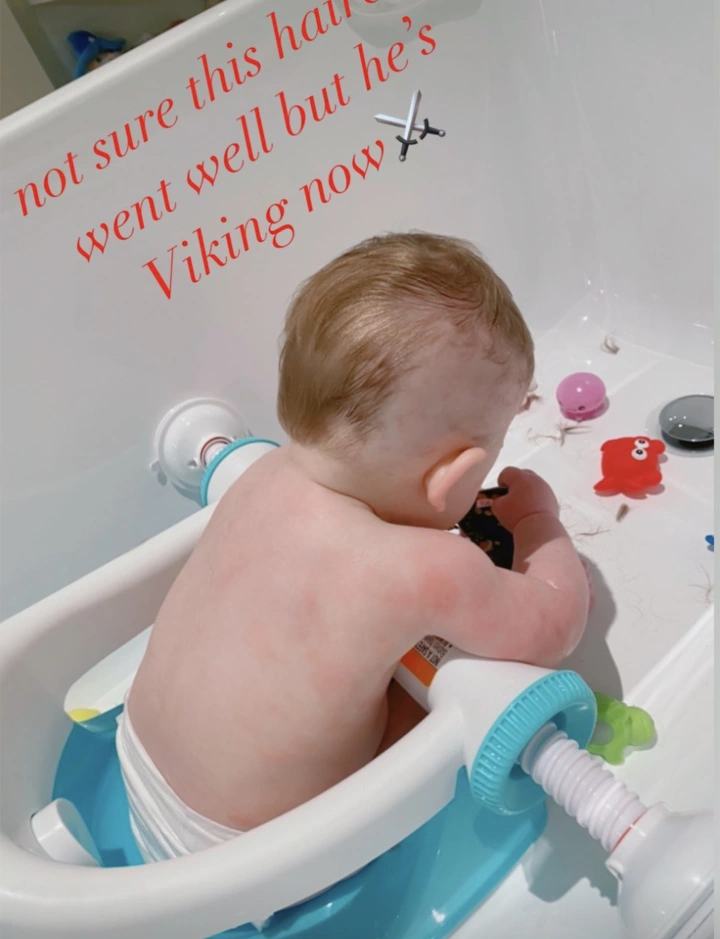 She gave X a new mohawk-style haircut and shared it on her Instagram. According to her and her Instagram followers, the whole haircut didn't go as expected. The mohawk was inspired by the famous British TV series, The Last Kingdom, and Grimes was proud that her son looked like a Viking!
Elon's Father Has Kids With His Ex-Step-Daughter 
In today's episode of weird things happening around the Musk family, we came across this piece of information! Apparently, Elon's father—named Errol—has two children with his former step-daughter, Jana Bezuidenhout. In 2017, Jana Bezuidenhout gave birth to their first son, Elliot Rush.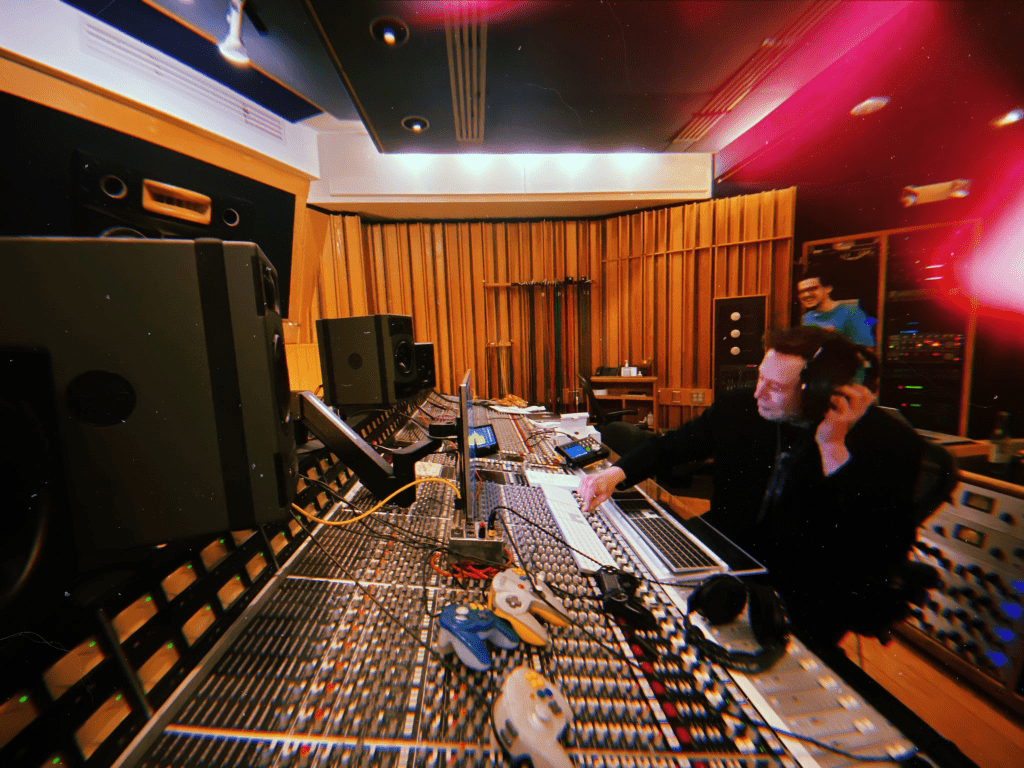 Errol mentioned how their second child, Asha Rose, was unplanned. He hasn't done DNA-testing yet, but he believes that the child is his as both his kids have similar facial features. Funnily enough, he also believes that humans are only on this Earth to reproduce.
Elon Wishes to Take 50/50 Custody of His Kids During a Divorce 
Divorces are a messy affair, and taking custody of kids is yet another issue. However, Elon Musk is quite clear on his expectations of custody during a divorce. Previously, when he got divorced from his ex-wife Justine Wilson, both of them had shared custody of their five children.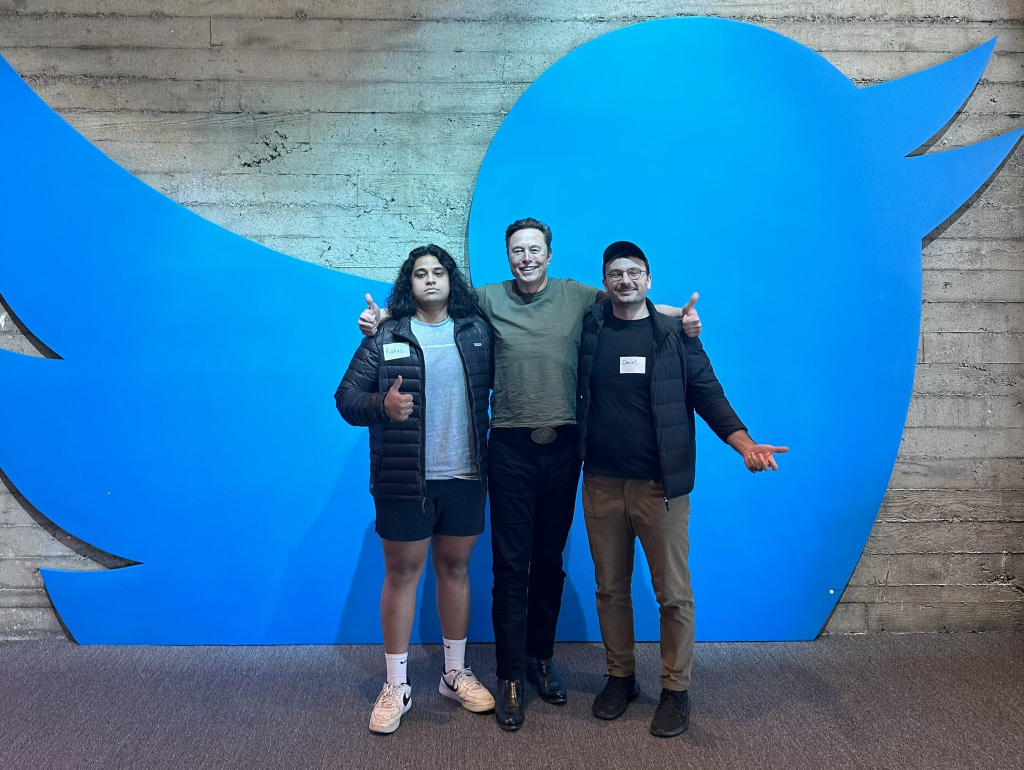 Both Elon and Justine enjoy equal privileges of guardianship with their five children. Previously, Elon has also mentioned that he spends his non-working hours with his children, and he absolutely adores the time spent with them. At least X and Y know what legal 50/50 custody would look like.
Grimes Exposes Her Infant Daughter to Quite Intellectual Stuff 
Most of us were exposed to the intellectual works of Nietzsche, the German philosopher, only after a certain time—or, maybe never. Grimes is the complete opposite, as she shared a picture of her daughter, Exa, on Twitter holding the famous Nietzsche book, The Birth of Tragedy.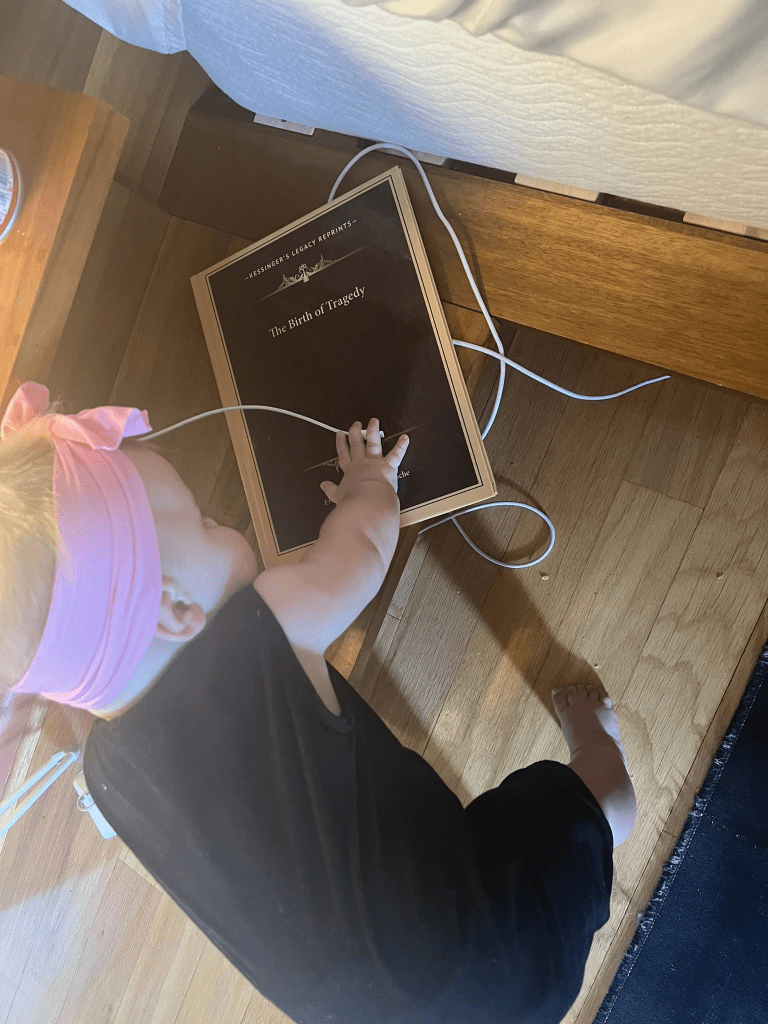 In the picture's caption, Grimes also called her daughter "queen" and mentioned how Exa was listening to Techno music at the same time! Furthermore, she went on to mention that her little kid has taken a liking to Shakespeare and the German DJ, Boris Brejcha.
Elon's Son With Ex-Wife Justine Cut Off Ties With Him 
In 2014, Elon Musk had twins with his ex-wife Justine, namely Griffin and Xavier (now: Vivian). In a dramatic turn of events, in 2022, Vivian filed a petition in a California court to change her name and gender legally, citing gender identity reasons.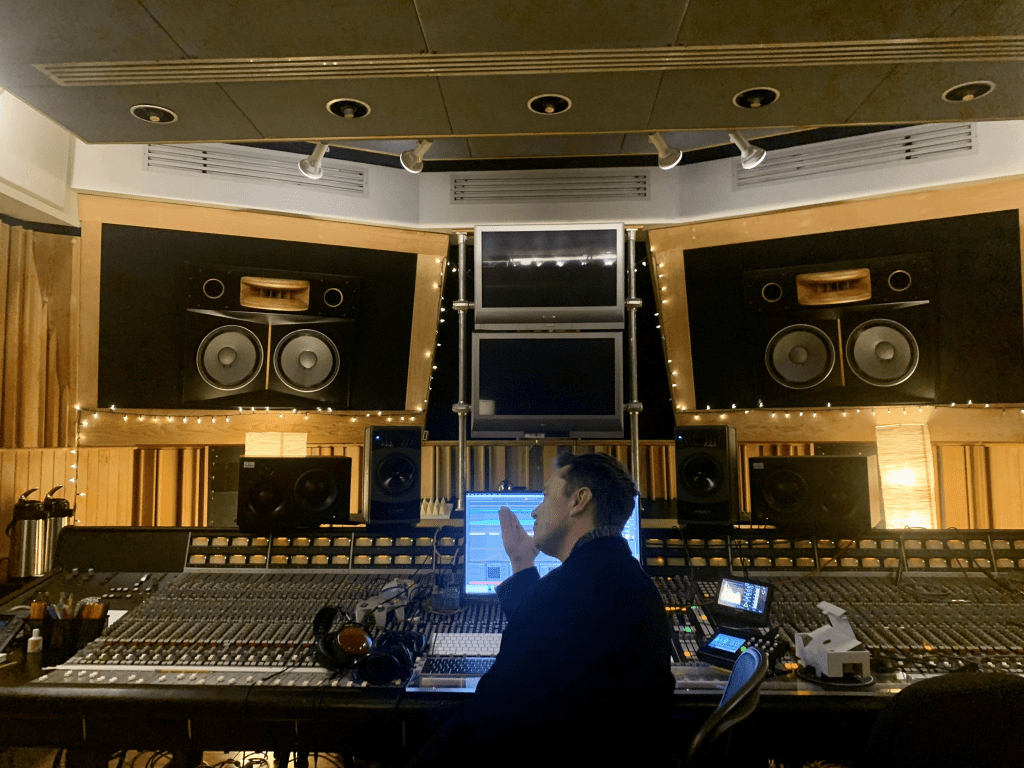 In addition, Vivian also mentioned that she doesn't want to be related to her father in any way. She further went on to change her last name to her mother's last name, Wilson. After she transitioned, Vivian Jenna Wilson has no explicit ties with her father.
Grimes' Mother Isn't a Fan of Elon Musk's Parenting Ways
No matter how famous Elon Musk is for his scientific advancements, he's been known to Tweet about some controversial topics. For instance, he once referenced The Matrix and Tweeted that people should take the red pill, which was perceived negatively by the Twitteratis.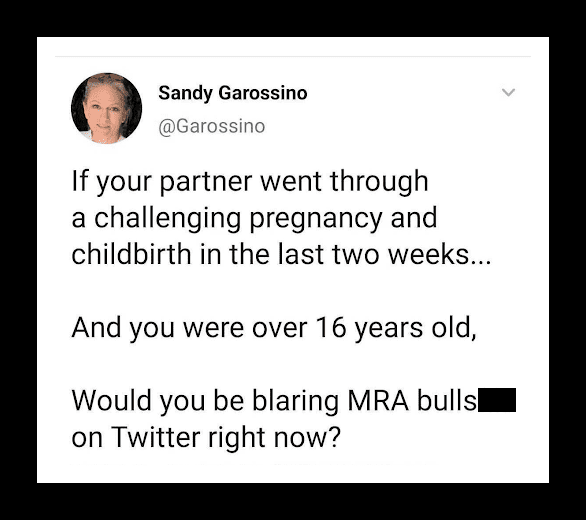 Grimes' mother, Sandy Garossino, later dissed Elon Musk on Twitter itself by calling him out on not taking care of his newborn son, and instead indulging in weird antics on Twitter. That's another relatable thing about Elon Musk: his tenuous relationship with this "mother-in-law."
Elon and His Ex-Wife Justine Lost Their First Son  
Elon has faced a lot of personal tragedies in his life, including losing his first child. On May 18th, 2002, Elon's ex-wife gave birth to their first son, Nevada Alexander Musk. Sadly, the child passed away shortly afterward due to Sudden Infant Death Syndrome or SIDS.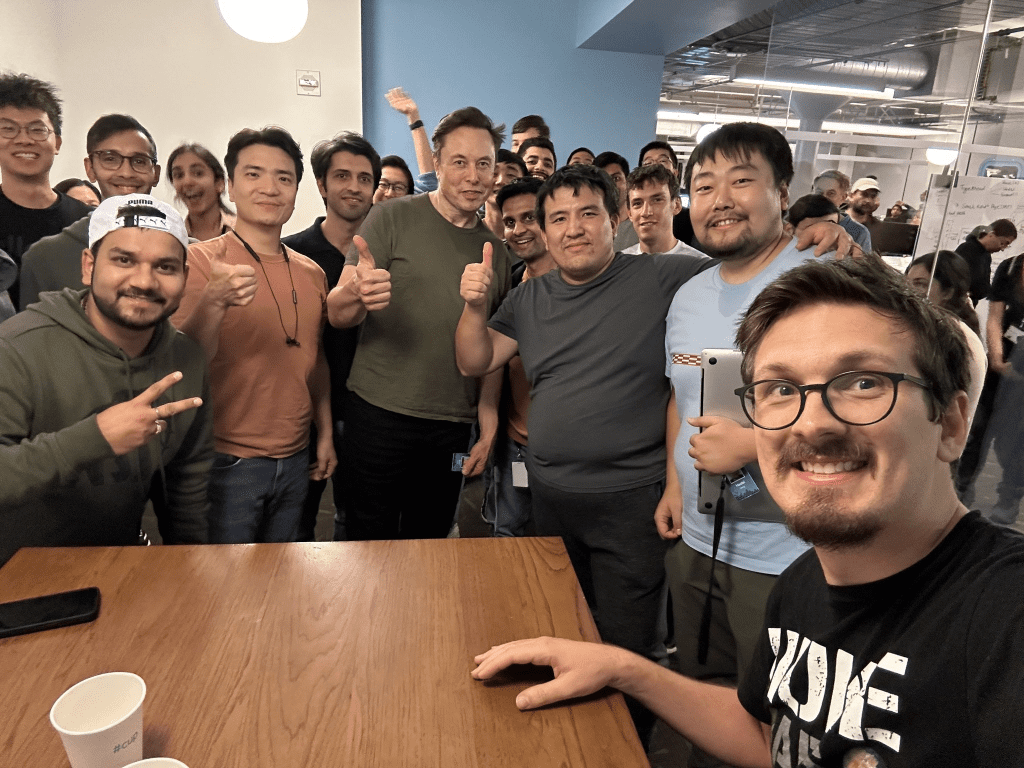 Elon Musk hasn't talked about his late son, but did once mention it in an email correspondence with the father of a boy who'd died in a Tesla crash. In the emails, he offered his condolences and mentioned how there's nothing worse than losing a child. 
No Stupid Video Games for Elon's Children
Many parents are against the idea of their children playing meaningless video games. Elon agrees with them to a certain extent; he's also against stupid video games that don't require any knowledge and brain power. However, that doesn't mean that video games are banned in his household.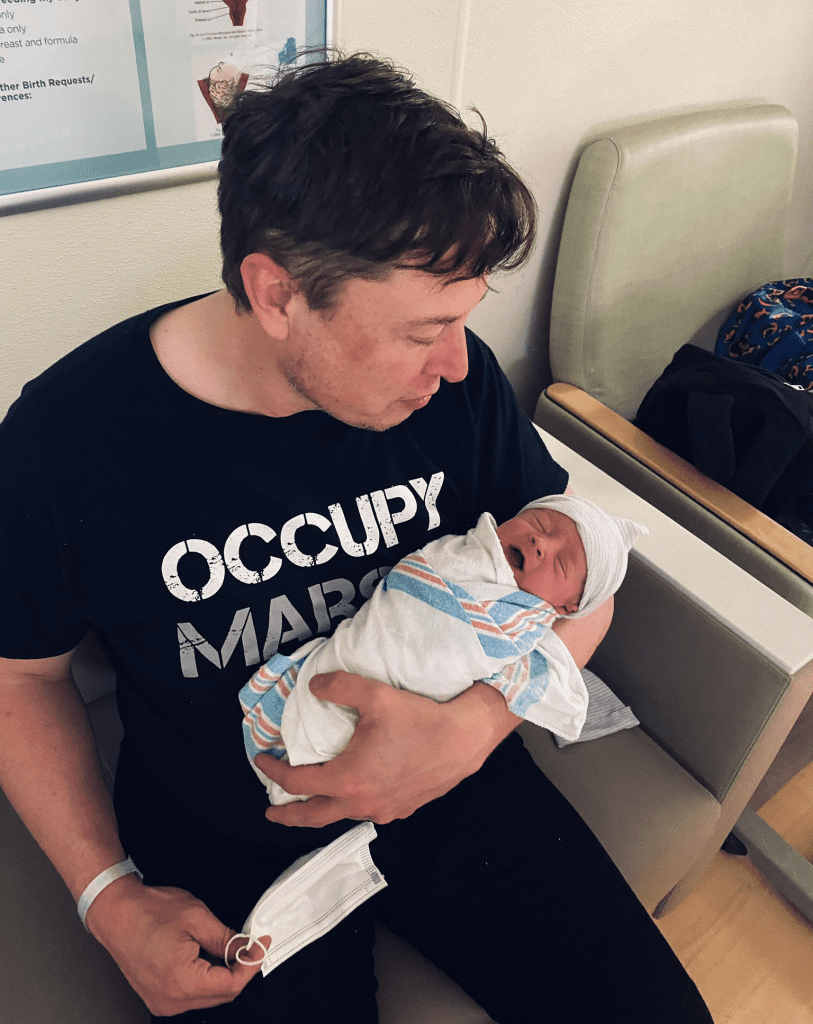 On the contrary, Elon doesn't mind if his kids are playing video games that require some application of physics and related subjects. For instance, he mentioned once how his kids were playing a game named Cookies. However, he made them switch to Flappy Golf, as the latter at least invovled a bit of physics.
Elon Thinks There's an Underpopulation Crisis
While the whole world is concerned about overpopulation, Elon Musk holds a whole other opinion on it. He believes that there's a genuine underpopulation crisis going on currently. Consequently, he is doing his bit in continuing human civilization by having 10 kids.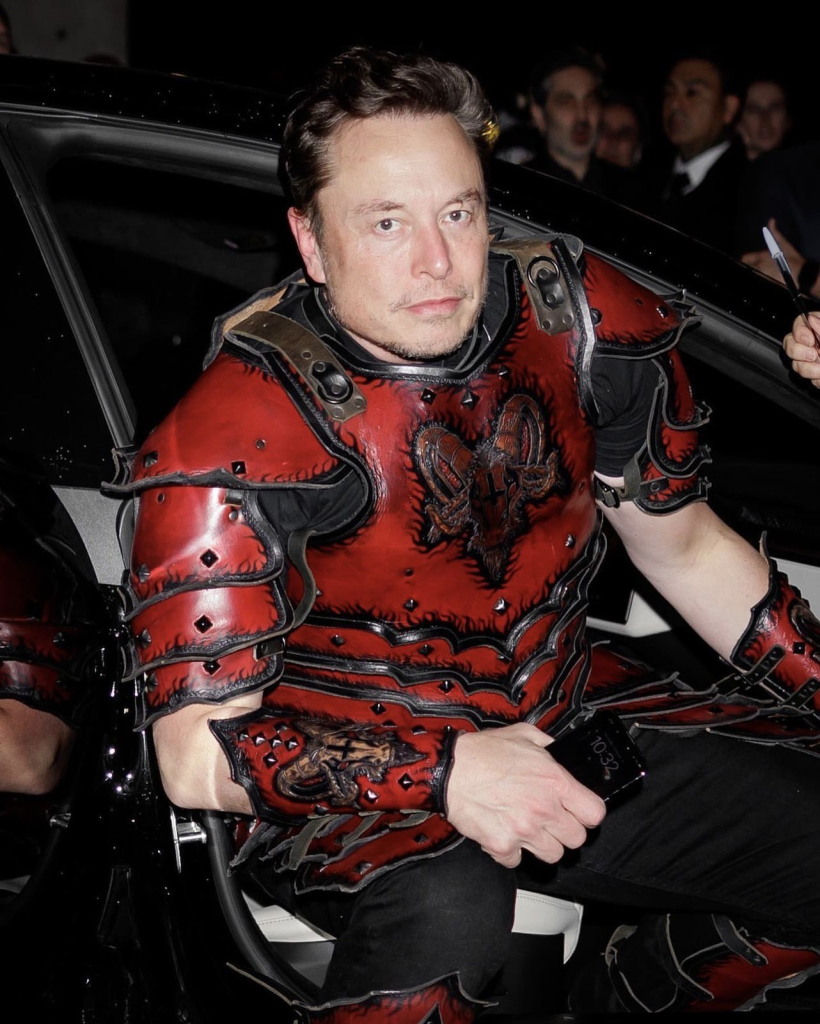 On Twitter, Elon Tweeted something about a collapsing birth rate, and how dangerous it is to society. Furthermore, he went ahead and congratulated people who decided to have big families, and hopes that other people would also continue to have more kids.
Elon's Children Are Expected to Travel Around a Lot 
Just like most parents, Elon Musk has certain expectations from his children. In an interview with The New York Times, he mentioned how he wishes to bring his kids on his business trips. For instance, if he's visiting the Tesla factory in another country, he wants to take his kids there.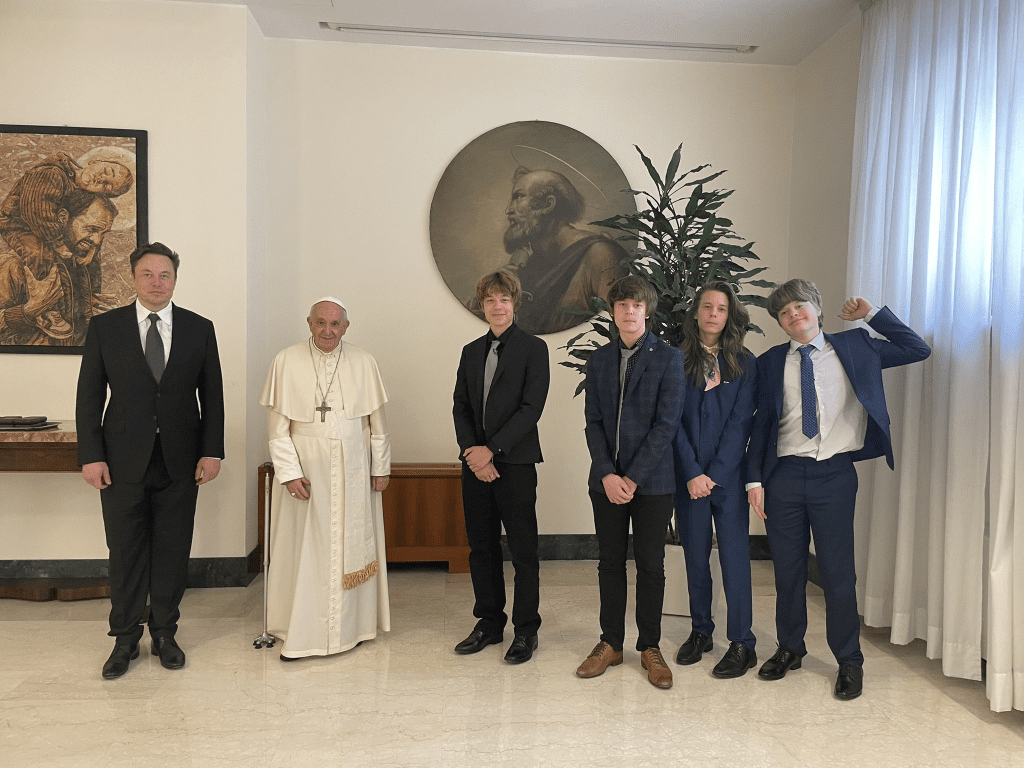 In the interview itself, he went on to explain that he'll take his children to visit the various locations in that place. If they're in China, they'll visit the Great Wall and experience the bullet train from Beijing to Xian. 
Grimes Is The More Active Parent 
Elon Musk is known to spend more than 80 hours per week working. So, it is quite obvious that he may not be as active in his children's life as their mother is. While talking about parenting duties, he has discussed how Grimes takes on more responsibilities and is a more active parent currently.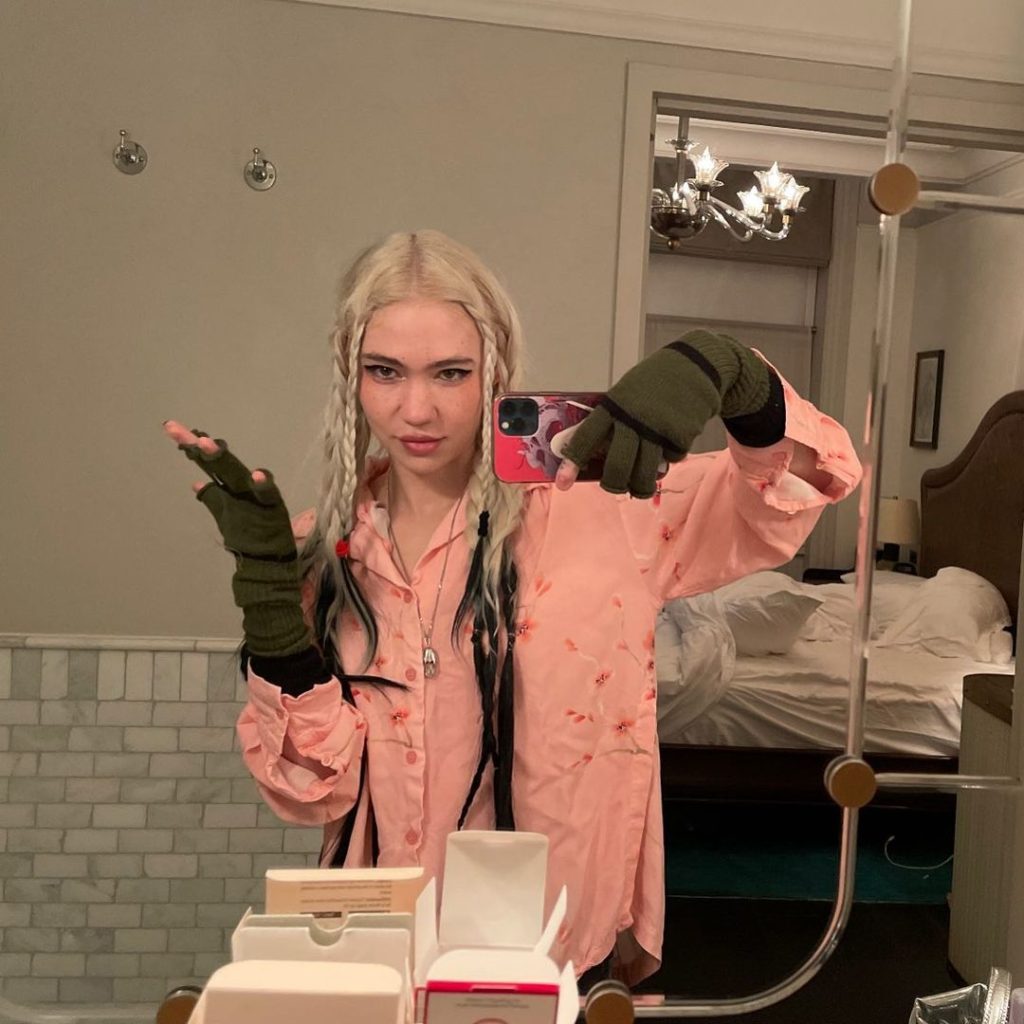 Also, Elon Musk believes that babies are "eating and pooping machines," so, he doesn't see what role he could fill. Hence, he would prefer to be a more active role model in his children's life once they're teenagers. Both X and Exa can expect to spend more time with Elon once they grow up.
Elon Musk Might Be Strict About Coming Home for Dinner Early
Although Elon Musk is a workaholic, he believes in setting certain rules for himself and his family. He wishes to be an involved parent despite Grimes playing the more active role in their children's lives. As such, he tries to come home early to have dinner with the children.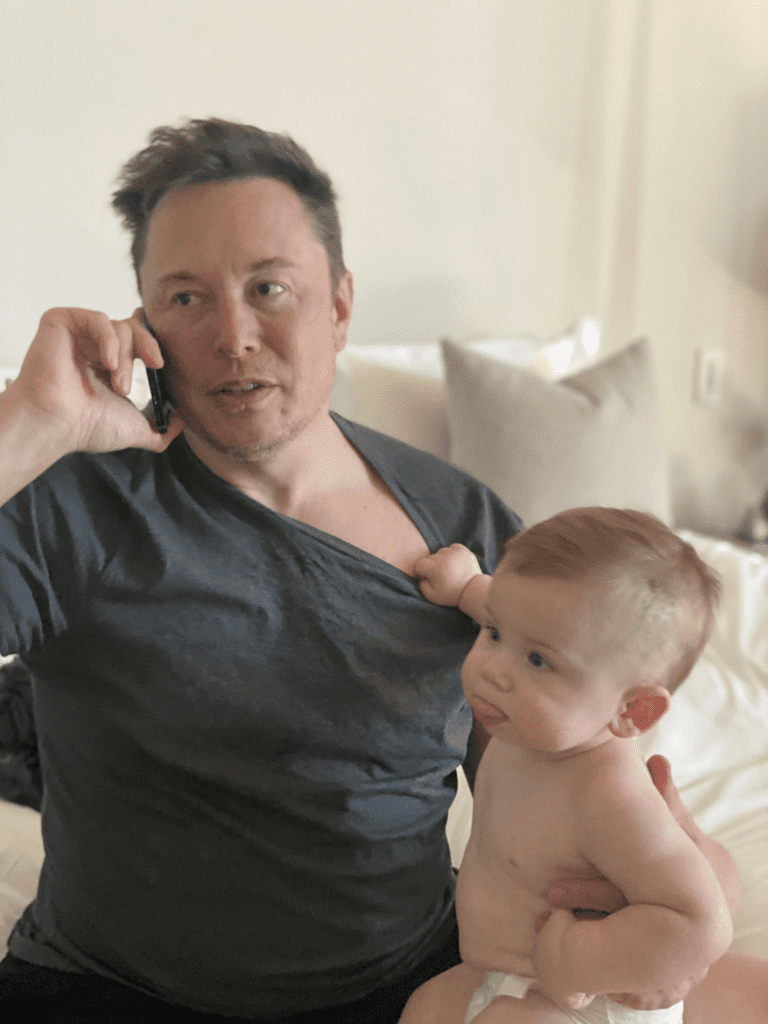 Along with having dinner with his children, Elon loves to spend additional time with them. He is also known to have group video gaming time to bond and be more of a father figure in his children's lives. Yet more proof that video games are not taboo in the Musk household.
Elon's Kids Go to a Special School for Their Education 
Most parents aspire to send their kids to the best schools in the town. Elon, of course, wanted the same, so he went ahead and built a special school for his kids. In 2014, Elon Musk started a new school, Ad Astra (meaning: "To The Stars") inside one of the SpaceX factories, in California.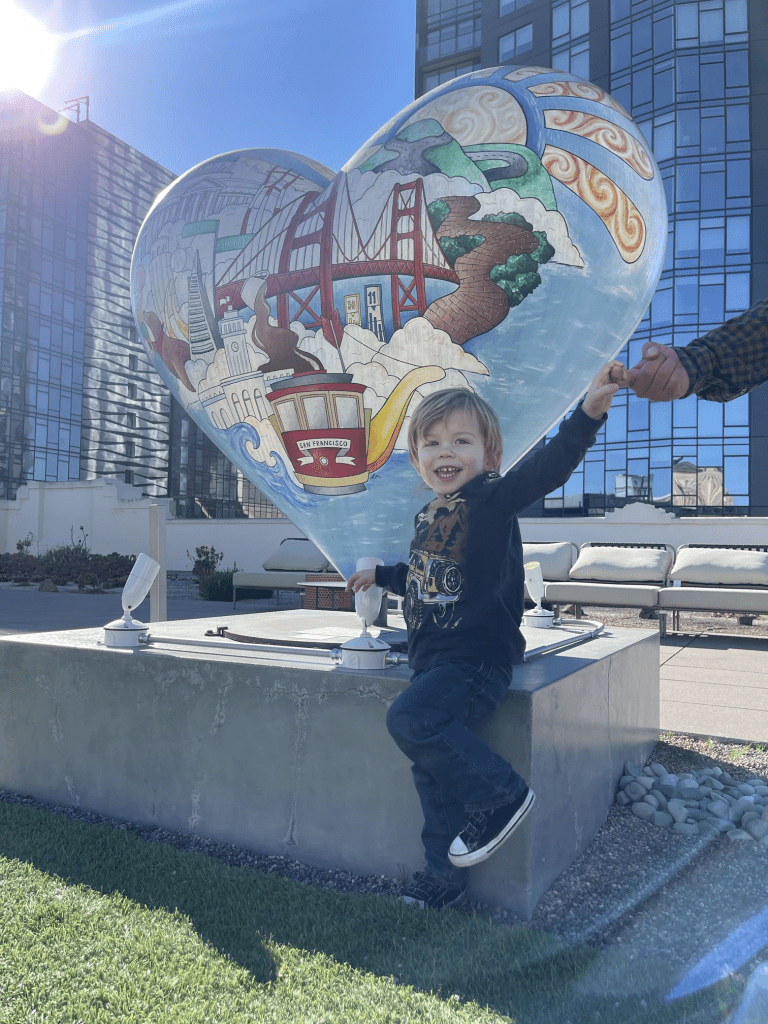 Elon Musk has pretty much hated the traditional education style of most schools. Hence, he wanted his kids to have a more critical approach to problem-solving instead of simply worrying about grades. Apart from his kids, this super-exclusive school is invitation-only and caters to students from all over the world.
Grimes and Elon Wish to Have More Kids Through Surrogacy
If you thought that Elon Musk is done having kids, you might be in for a surprise. When Grimes was asked about why she and Elon chose to opt for surrogacy for Exa, she mentioned that her first pregnancy had too many complications. She didn't want the same to happen in the second one too.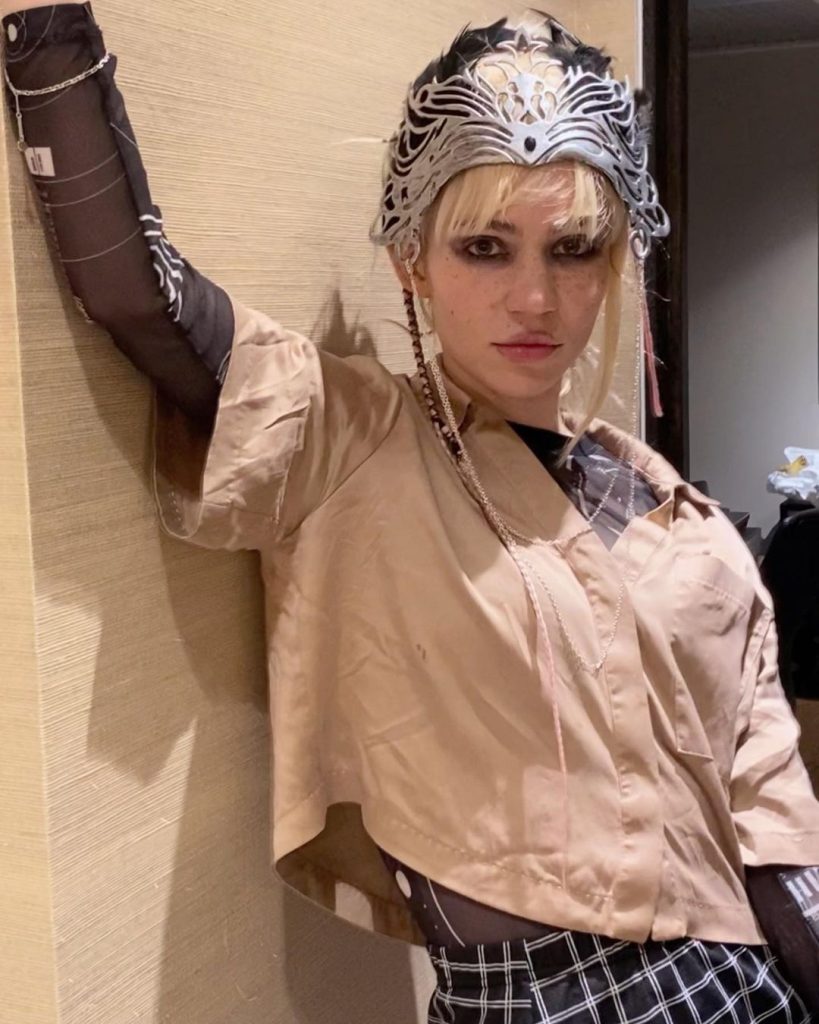 However, this isn't the full story. Grimes mentioned that both she and Elon Musk always wished to have at least three to four kids. So, they might go for it via surrogacy, despite being semi-separated. We wonder what they'll name their future kids.
Elon Musk's Kids Are Health-Conscious and Well-Mannered
The majority of us love to binge on unhealthy snacks. It's even worse in the case of kids and teenagers. Yet, via a TikTok video of a nanny who took care of Elon's kids at his friend's place, the public came to learn that the children are quite health-conscious.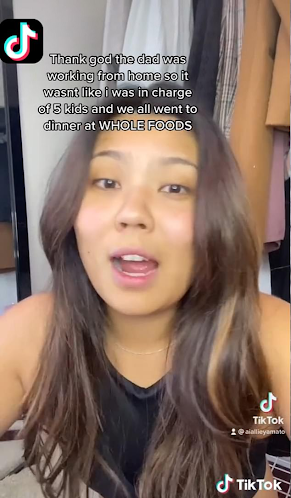 In the video, the TikToker mentions how she expected the children to opt for unhealthy junk food. Instead, they wanted to eat at Whole Foods—an American supermarket, notorious for selling organic and natural foods. She also mentioned that the kids are well-mannered.
Elon Dislikes How His Kids Won't Have Enough Struggles
Struggles are necessary to shape a person's personality and how they'll approach life. Once upon a time, Elon Musk was bullied and had no financial support. Hence, he feels that the hardships he has faced in his life have helped him achieve great success.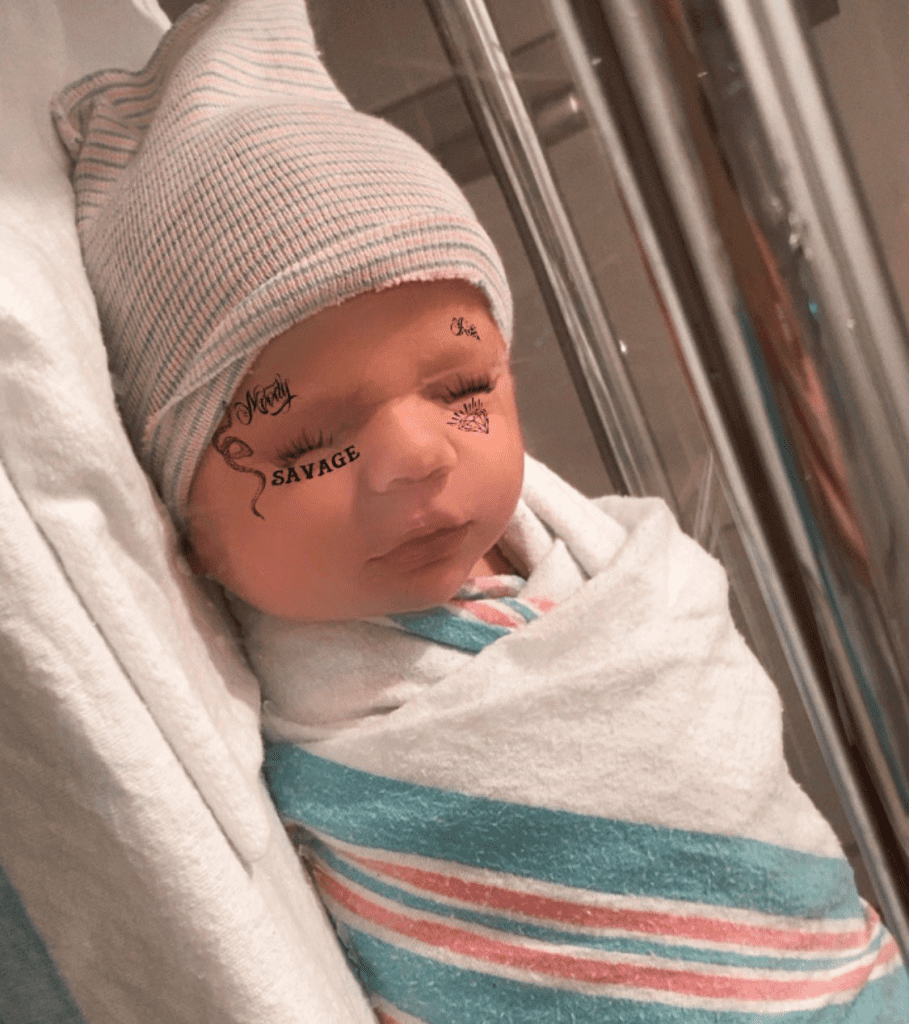 Elon Musk has also expressed his concern about the fact that his kids have had a loving and comfortable upbringing. They come from a privileged background, and may not face any harsh adversities in their life. He worries that this might mean they won't achieve enough success as adults. 
Elon Musk Expects His Kids to Read More Than to Play Video Games 
Unless the video games are senseless, Elon Musk doesn't forbid his children from playing them. In fact, video games are one of the reasons why Elon Musk got into programming. He wants his kids to have the same enthusiasm for it, but there's a catch.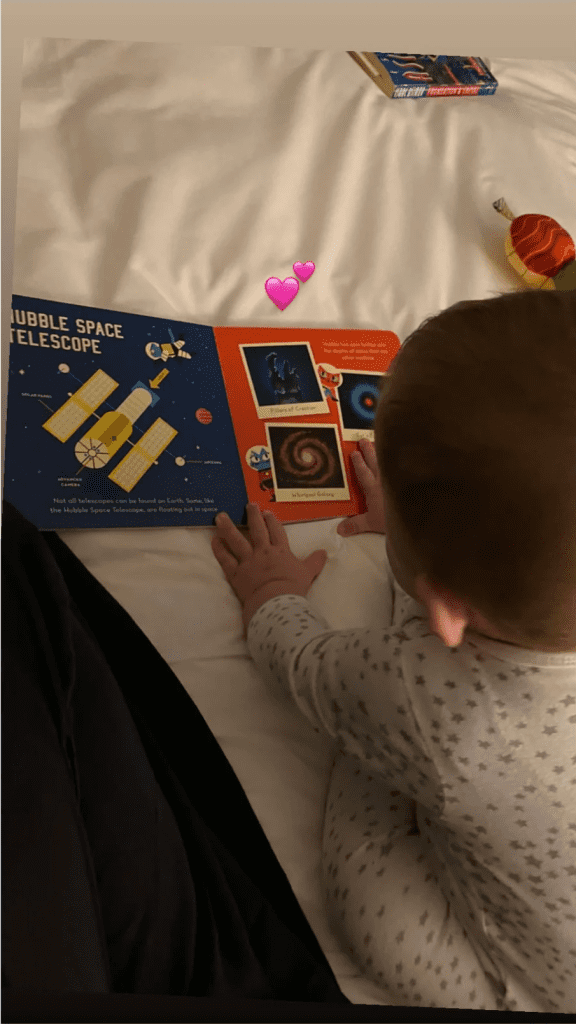 In an interview with Ashlee Vance, the author of the biography, Elon Musk: Tesla, SpaceX, and the Quest for a Fantastic Future, Elon mentions how he wants his kids to spend twice as much time reading instead of playing video games. He expects them to reduce their screen time, and indulge more in reading books.
Grimes Believes That Elon Wants X to Be Like Him 
Elon Musk doesn't talk much about his older kids, and he also tends to keep them away from the media eye. You cannot say the same for Elon and Grimes' son, X, as Elon has taken him to various places and events. Hence, he has had more public outings with X compared to his other kids.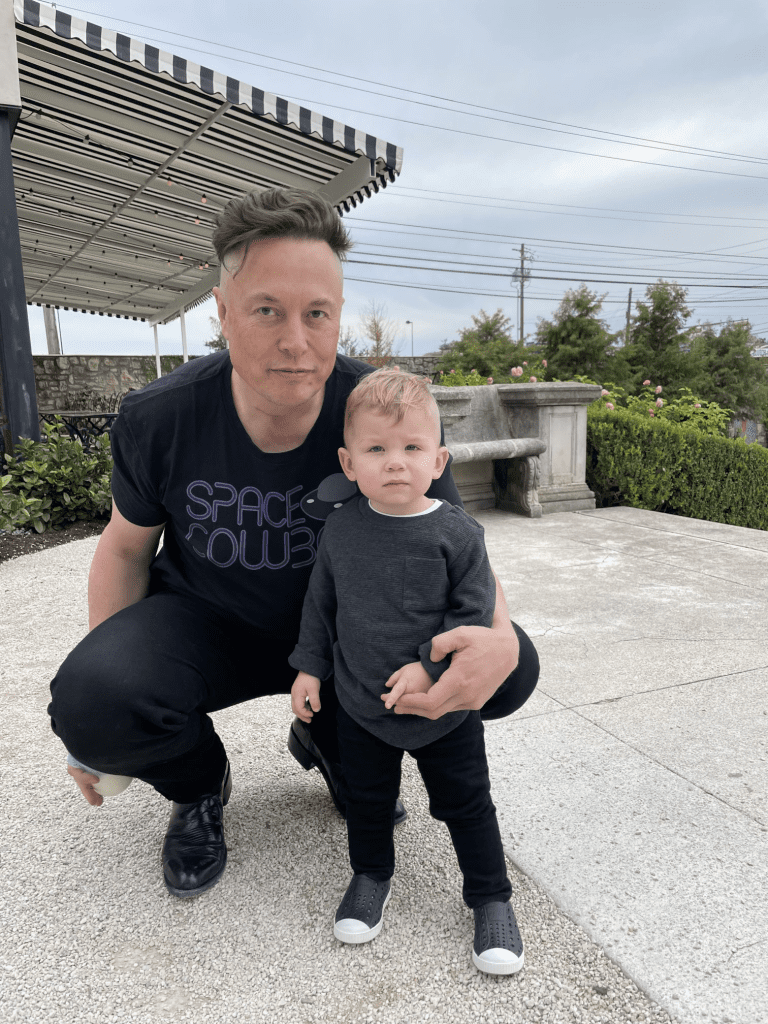 According to a Vanity Fair interview conducted with Grimes in April 2022, the Canadian singer has confirmed that Elon sees young X as his protégé. So, Elon takes X to different events, even if he's just around two years old. 
Grimes Had a Tough Pregnancy 
Pregnancy is tough on several people, and Grimes is no stranger to it. In the initial weeks of her first pregnancy, Grimes faced a lot of trouble. She went on to apologize to her Instagram followers for not being able to promote her music album more due to the same reason.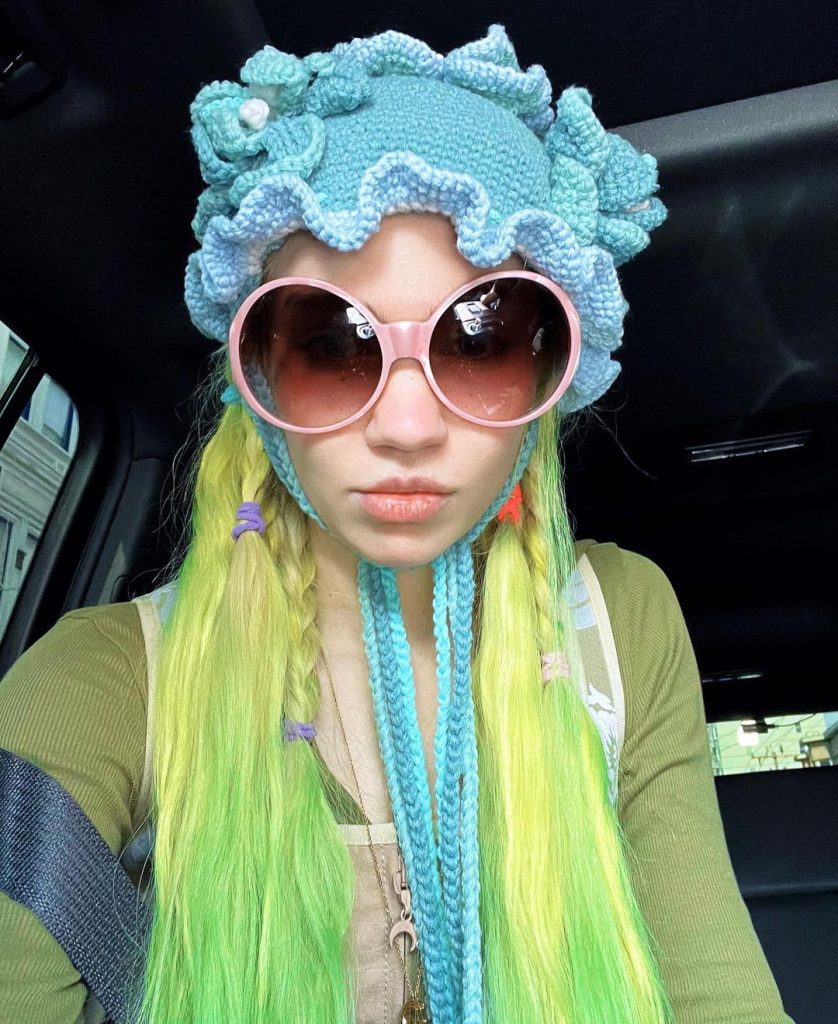 Previously, Grimes has talked about her pregnancy issues on various platforms. While she was pregnant, she mentioned on Instagram that she was hurting everywhere. Hence, she decided to have the second baby via surrogacy, citing complications from her first pregnancy as the reason.
Grimes Was Shocked (Literally) During Her Pregnancy 
It is shocking (pun intended) to even mention how Grimes was zapped by an unnatural amoutn of electricity during her pregnancy. This incident happened when she was on the set of The Eric Andre Show, which is well-known for pulling weird and sometimes, painful tactics on the guests.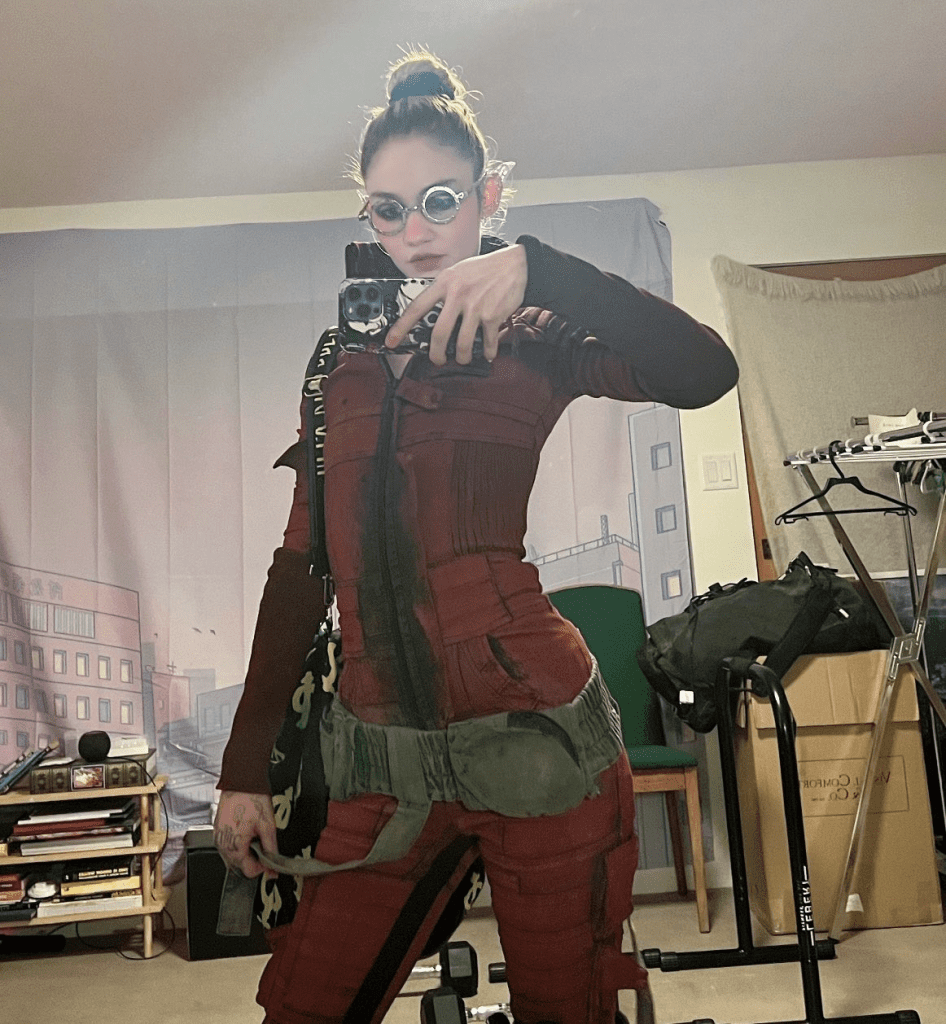 When Grimes was present with Andre, he didn't want to do anything too harsh, as he thought that, since she's a woman, it would go down well with her. Grimes pushed forward and didn't mind the "shock treatment." The surprising part is that Andre was unaware of Grimes' pregnancy!
Elon Musk Took X to The Twitter Office With Him
On October 27, 2022, Elon Musk acquired the social media platform Twitter in a $44 billion deal. Then, he took his adorable son, X, to visit the Twitter HQ, based in San Francisco. There were several heartwarming pictures of them posted on social media platforms!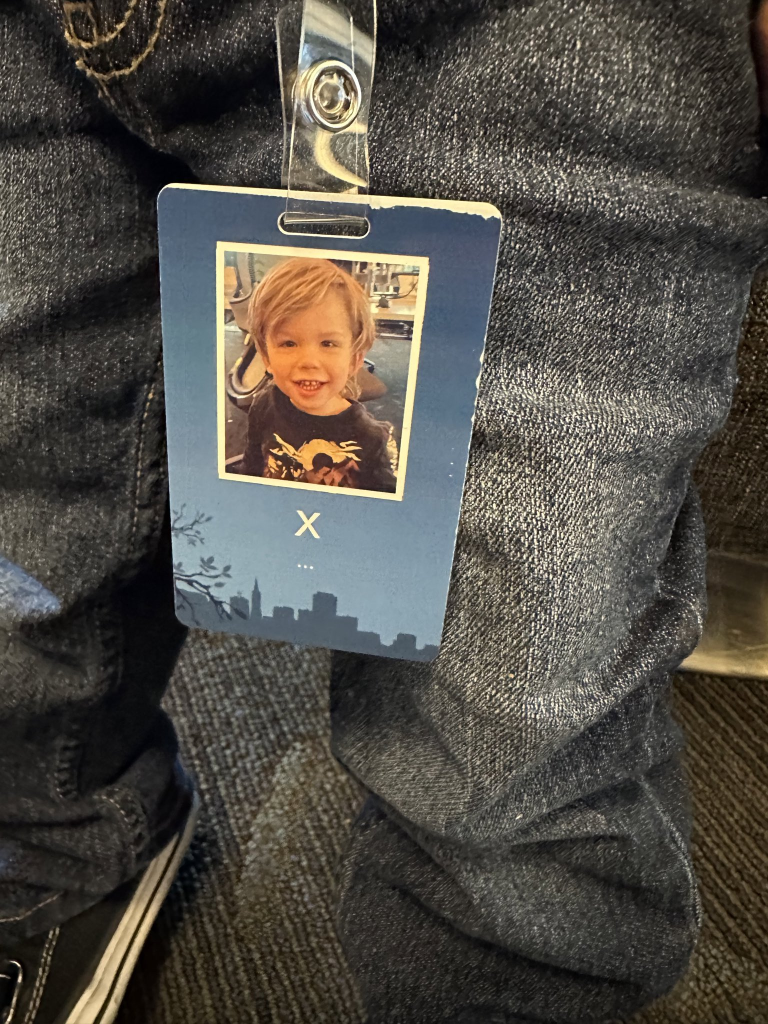 X didn't just get to visit the Twitter HQ like every other tourist; he got his very own building access card since he's a regular visitor now. The two-year-old is too young to know just how special such a pass is.
X Loves to Have Some Reading Time With Elon Musk 
Elon Musk might be an extremely busy person, but he takes time out of his busy schedule for his little X. In a picture shared by Elon Musk on Twitter, you could see X enjoying a reading session with Elon Musk.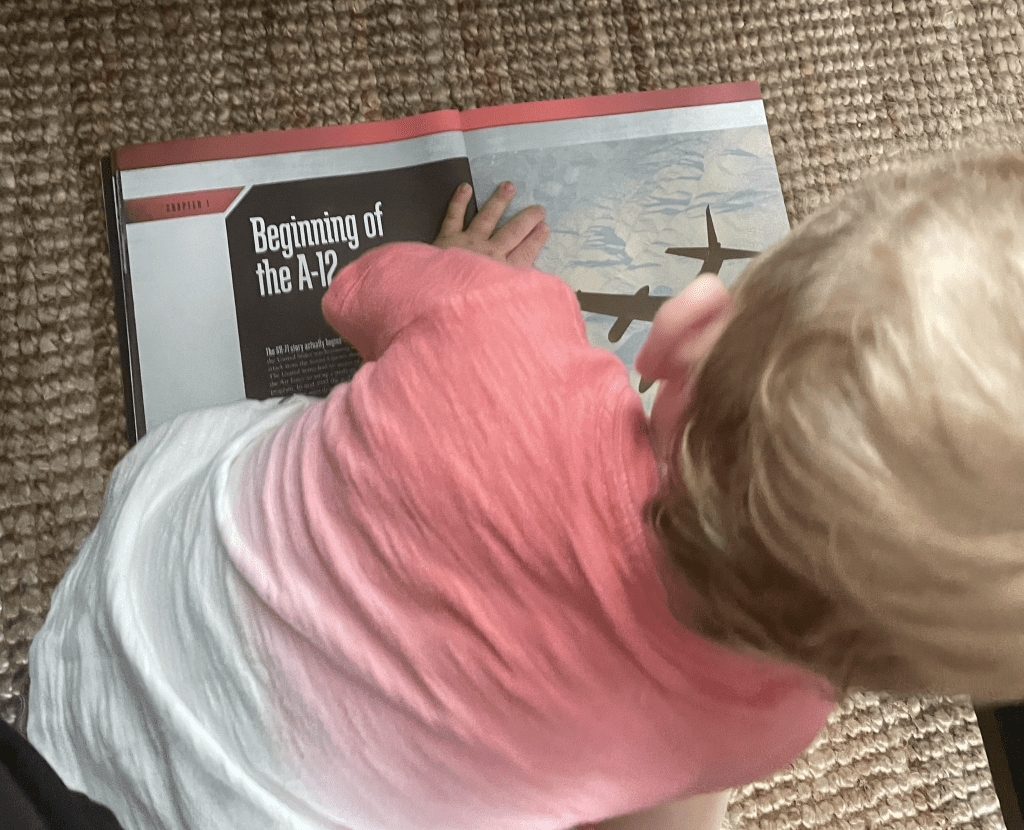 Another noteworthy aspect of the picture is the book that X is reading. The book is based on airplanes, and it was talking about Lockheed A-12—the airplane that inspired baby X's name! Needless to say, most users were left in awe after seeing the adorable picture of X reading.
Elon Believes It Is Better to Be an Older Parent 
People have their own opinions on which age is perfect to have kids, or rather, what's the best age to be a parent. Most prefer being young and energetic, whereas some, like Elon Musk, believe that it's better to be an older parent.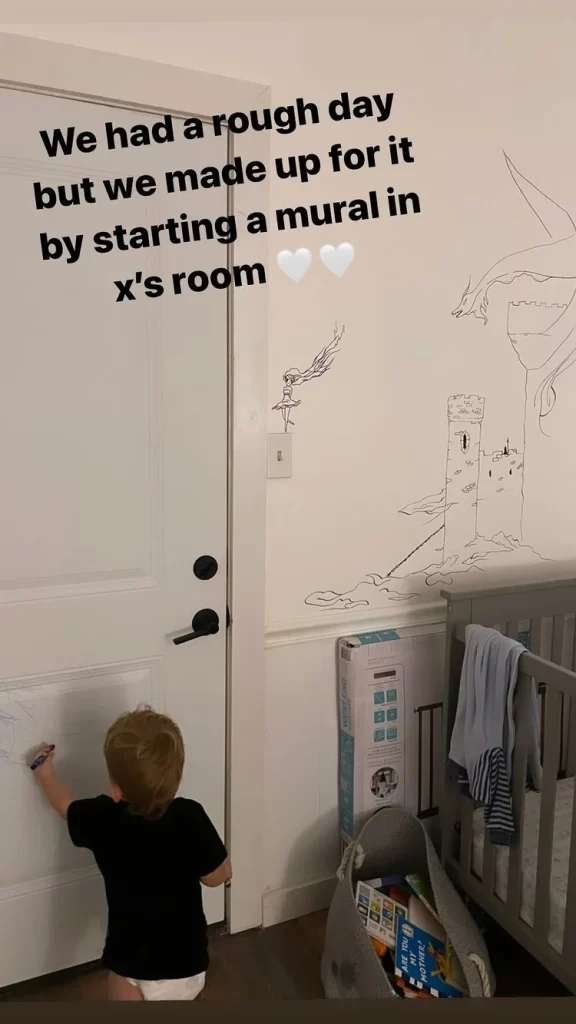 While talking to Joe Rogan, Elon mentioned that he likes being a parent at this age as it has helped him appreciate the whole experience more. Elon and Joe Rogan have been friends for a while, and Elon has also been featured in his podcast The Joe Rogan Experience thrice.
Elon Musk Suggests Students Take Risks Early to Avoid Family Obligations
Plenty of aspiring and ambitious people look up to Elon Musk for guidance and inspiration. Hence, you'll often find him saying words of wisdom to young people regarding being successful. While addressing students at the USC Marshall School of Business, he emphasized the importance of taking risks early.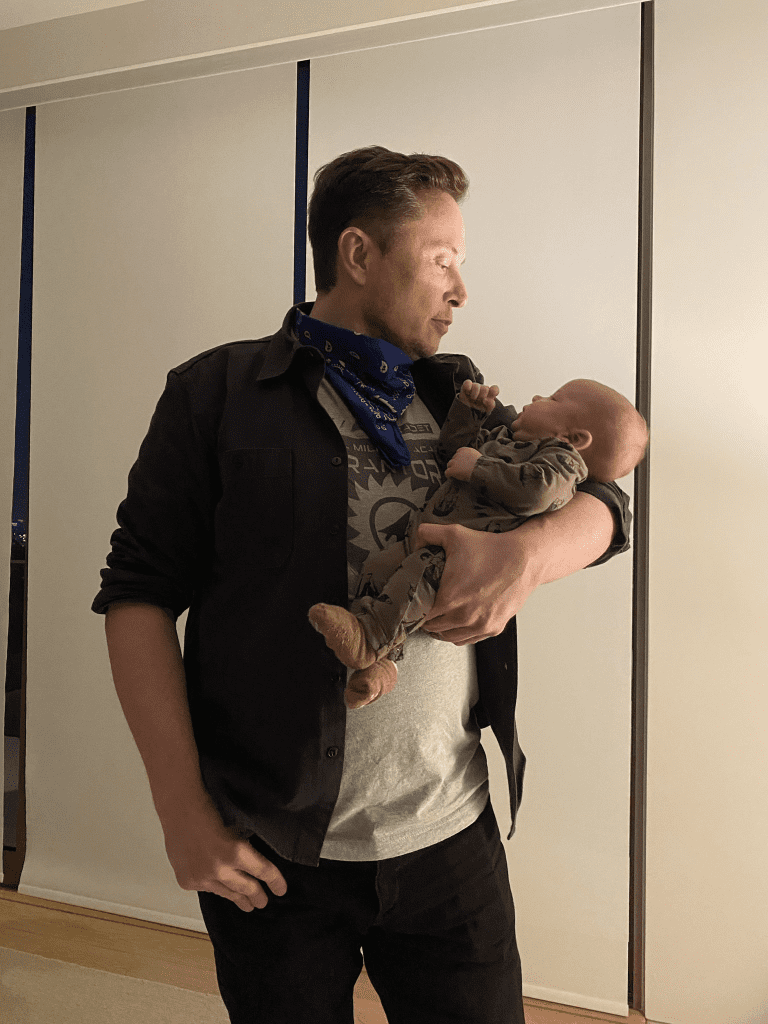 In the session, Elon Musk mentions how it is necessary to take risks at a younger age and experiment with new things. He believes that once you have a family, you are taking risks for everybody, instead of just yourself. Therefore, it is necessary to experiment before you have family obligations.
All Three Mothers of Elon Musk's Children are Canadian
Elon Musk has ten kids with three women—Justine Musk, Grimes, and Shivon Zilis. With Justine Musk, he has six children whereas, with Grimes, he has two children. Recently, he also had twin kids with Shivon Zilis. Now, the surprising fact is that all three women have one thing in common—they're all Canadian.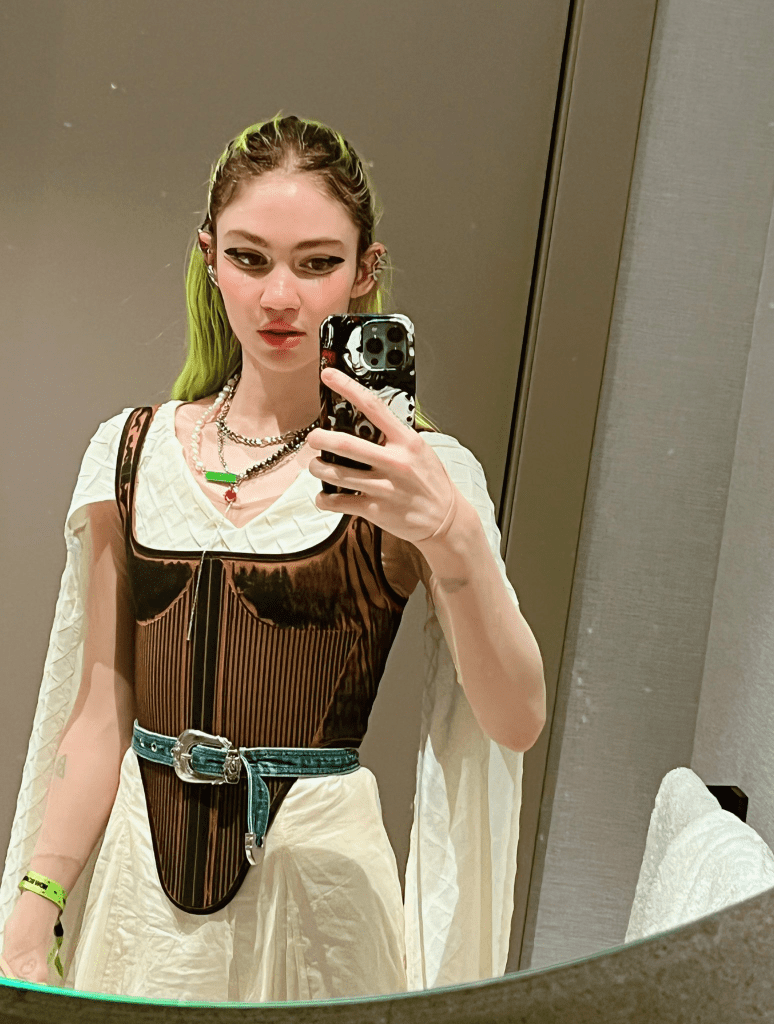 Justine Musk is a Canadian author, who was born in Peterborough, Canada. On the other hand, Grimes is a Canadian singer, born in Vancouver, Canada. Lastly, although Shivon Zilis is from Ontario, Canada, though she spent time in Connecticut when she attended Yale.
Elon Musk and His Father Have a Tumultuous Relationship
Elon Musk and Errol Musk are often at odds. In fact, Elon Musk has spoken about his tumultuous relationship with his father. According to Elon Musk, he was left alone by his family. Moreover, he also might have regretted living with his father, instead of his mother after his parents got a divorce.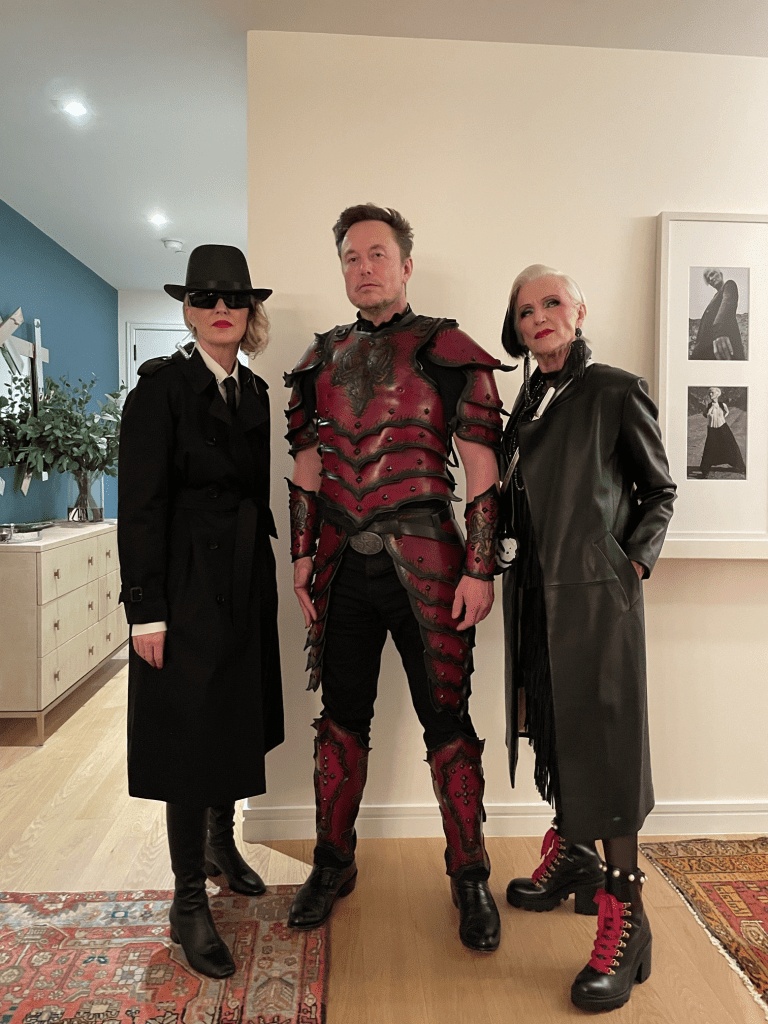 In other interviews, Elon Musk has called his father an "evil" person. He believes that his father has done more wrong than right as a parent. However, Errol Musk has often defended himself by saying that he hasn't done anything wrong to his kids.
Elon Musk Fathered Twins a Few Weeks Before Exa Was Born
As we mentioned before, Elon Musk has children with three different women—Justine, Grimes, and Shivon Zilis. It is reported that he had twins with Shivon Zilis, a Neuralink executive, via surrogacy. These twins were born just a few weeks before Exa was born.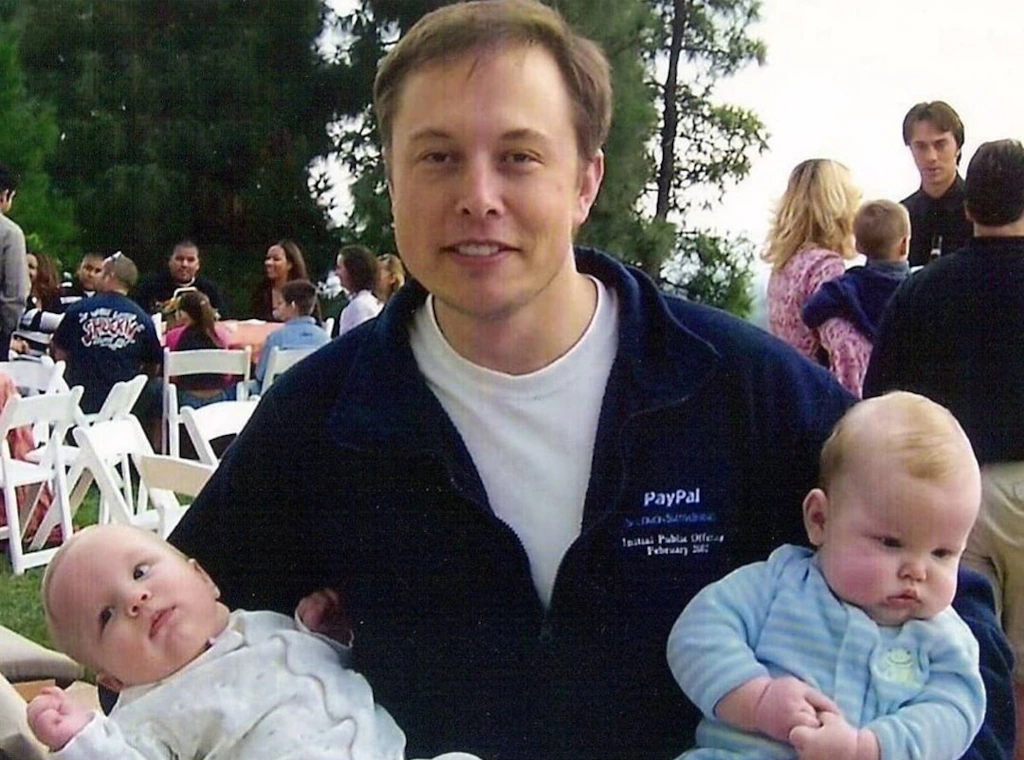 However, according to Reuters, Shivon Zilis and Elon Musk weren't romantically involved. The twins were also conceived via in-vitro fertilization or IVF. The reason behind all of this was, again, the fact that Elon Musk believes there's an underpopulation crisis going on, which he wishes to fix!
Exa's Name Is Subject To Change
Grimes and Elon are known for choosing quirky and unique baby names. It did not come as a surprise when they named their baby girl, Exa Dark Sideræl Musk. Here, Exa stands for the supercomputing term exaFLOPS, whereas Dark is for the unknown.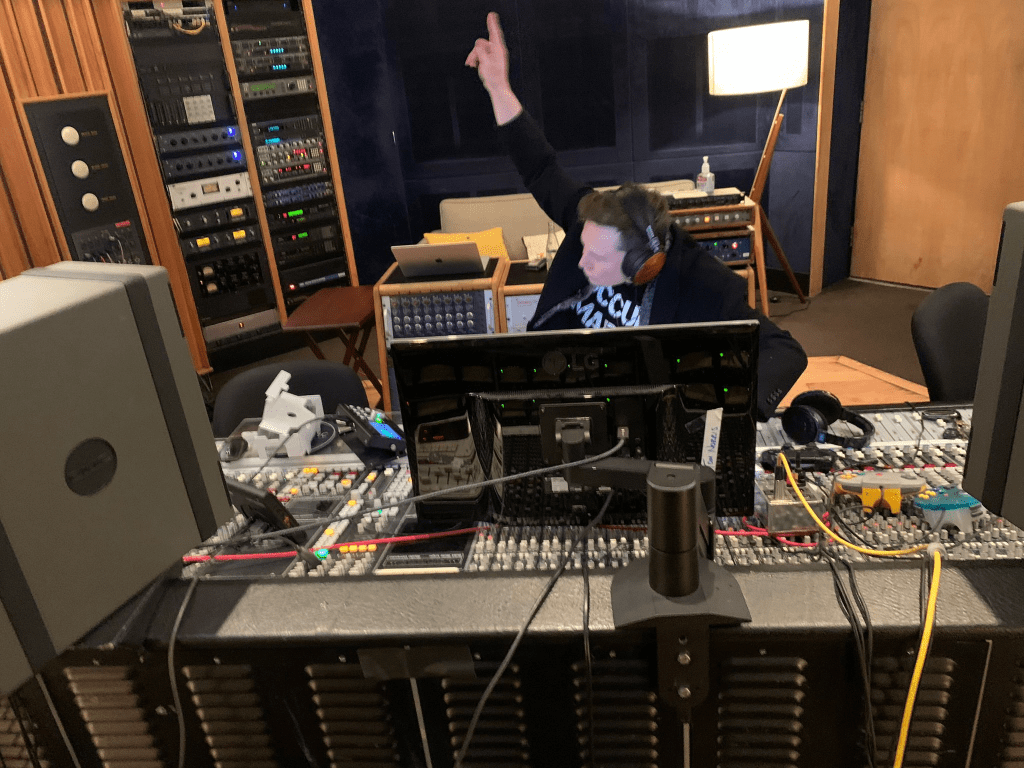 While interacting with a Twitter account, Grimes mentioned how they might change the baby's name. Now, you might have several speculations, but it is simply because they want to keep the actual name private and away from the prying media eyes.
Grimes Is Pretty Protective of Her Kids
One of the biggest cons of being famous is dealing with journalists and the paparazzi. It's even worse when you have kids and want to shield them from the world. Well, Grimes lashed out at the journalists and asked them to leave her and her kids alone.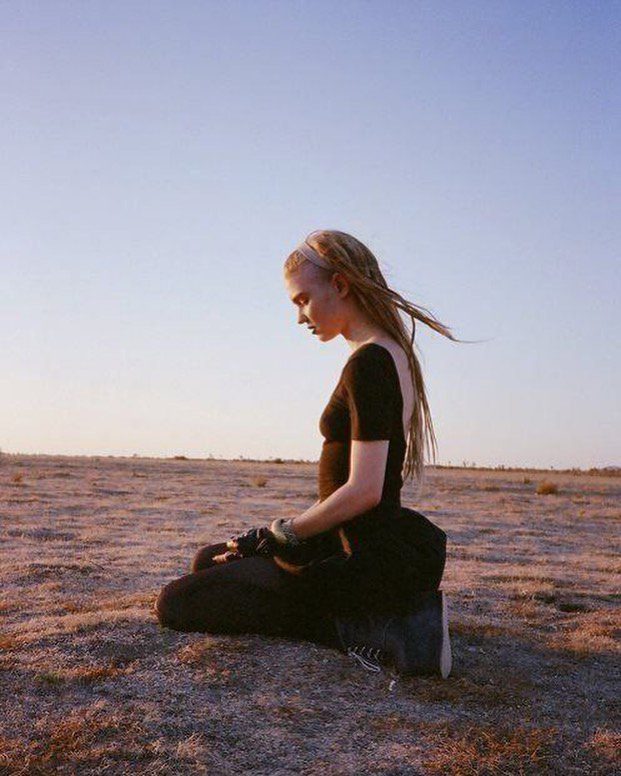 In August, Grimes accused some journalists of trying to get back at Elon Musk by stalking her and her kids. Moreover, she also mentioned how these journalists are contacting people she is in contact with, to get private information. It looks like we have got a fierce mother here!
Elon's Kids With Justine Were Born Via IVF 
Elon and Justine's first child, Nevada Alexander Musk, died due to suffering from SIDS, in 2002. So, both of them decided to opt for IVF treatment to grow their family. In April 2004, Justine gave birth to twins—Griffin and Xavier (now: Jenna) Musk.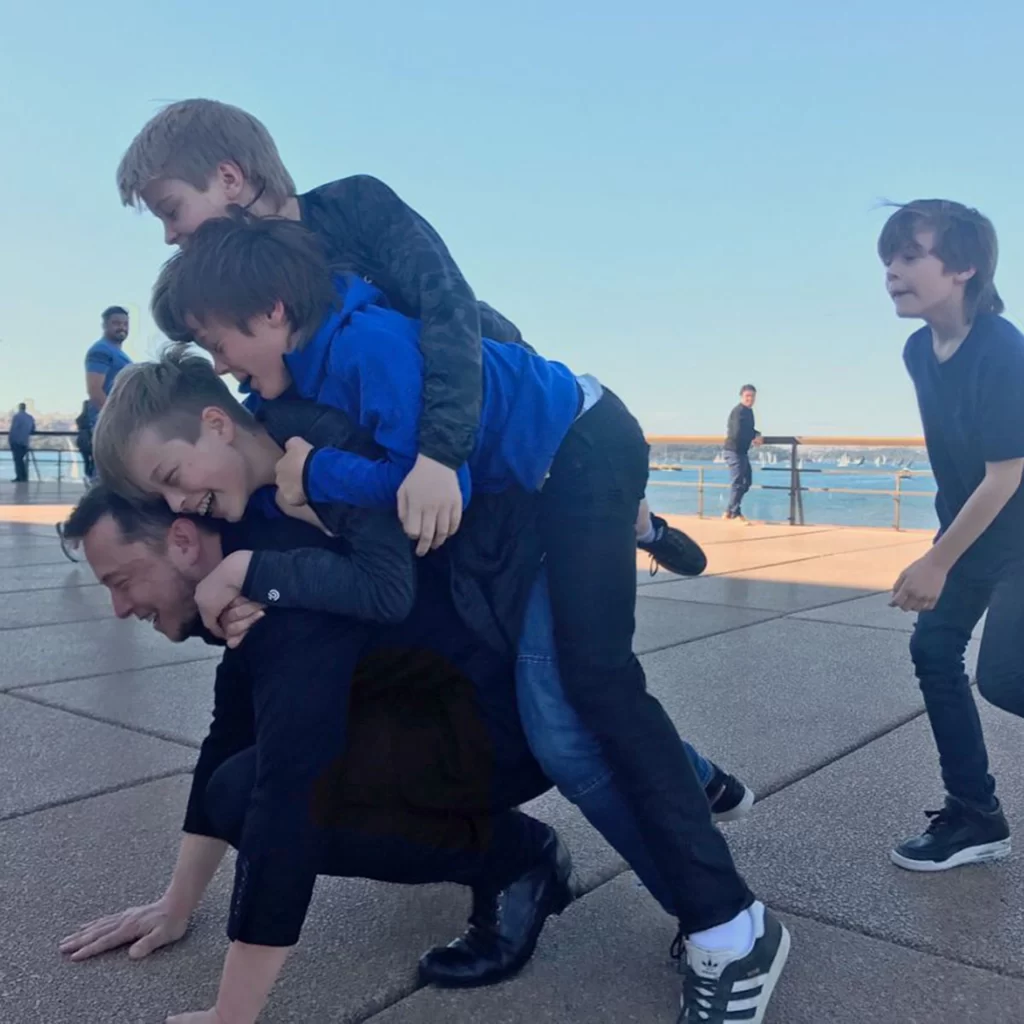 Later on, in 2006, Elon and Justine also had three other kids—Kai, Saxon, and Damian—via IVF. As such, it can be said that more than half of Elon Musk's kids are born via either IVF (with Justine) or surrogacy (with Shivon Zilis).