Independent Peeps Who Are Not Living In The Shadow Of Their Famous Siblings
By Nikita D July 21, 2022
---
To be a Hollywood movie star or a celebrity means to be in the public eye most of the time and having the public know all about your private life and family. It is both a pro and a con at the same time. These stars have their life laid out for all to talk about. What they do, who they are currently dating, where they like to hang out: almost everything is public knowledge, thanks to the paparazzi and social media. However, not everyone knows and recognizes the brothers and sisters of their favorite stars. Before they were celebs, these stars shared their lives with their siblings. But how much do we know about their lesser-known family members? Let's find out.
Zoë Kravitz & Lola Momoa
Who would think that the Game of Thrones star, Jason Momoa is related to Zoë Kravitz? This young actress was actually the daughter of one of the most popular 90's power couples – Lisa Bonet and rocker Lenny Kravitz.
Though, her parents have parted ways, they are still friends, and part of each other's lives. Lisa remarried Jason Momoa in 2017, and they have two kids. Most popular for her role as Catwoman, Zoë is close with her half-siblings, Lola and Nakoa. These three often spend time together.
Bella Hadid & Gigi Hadid
Though this might not be much of a surprise, Bella and Gigi Hadid are actually sisters. When you look at them, their faces look very different from each other, given Bella's angular bone structure. Both of them, however, are long-legged gals owing to their genes.
They owe their height to their supermodel mother, who is Dutch. Their father is a real-estate developer who is a Jordanian American. They also have a brother and two older half-sisters from their father's side. With their height and looks – no wonder, they are both taking the modeling industry by storm!
Poppy Delevingne & Cara Delevingne
Did you know that Cara Delevingne has an older sister too? Yup, Poppy Delevingne, her older sister, is also a model and an actress. However, Cara Delevingne seems to be the more well-known one among the two and is always in the news.
The Suicide Squad actress is also a popular model who has been in the industry since she was ten! Her first shoot was for Vogue Italia. She started to decrease her modeling assignments in 2015 and continues to do so. Both the sisters own a fabulously colorful house in Los Angeles.
Jaden & Willow Smith – Trey Smith
Jaden and Willow Smith are two siblings who are always in the public eye, thanks for their strange shenanigans. Once an innocent cute little kid, Jaden has also really come into his own-mostly known for his strange tweets and outlandish choice of clothes.
Willow also hit the headlines when she made her music debut. Their buzz keeps both of them in the spotlight, but they also have another sibling – Trey Smith. He is from Will Smith's first marriage, who is also a DJ, musician, and actor.
Rihanna – Rorrey & Rajad Fenty
Rihanna is an immensely popular musician and an entrepreneur too. Known for her raspy, distinct voice, she has made waves in the music industry. However, not many know about her family or her siblings. She is a total family woman and loves spending time with them.
Rihanna has three half-siblings from her father's side and two full brothers- Rorrey and Rajad. They all love spending time with each other, though she might not always be available as she is one busy woman balancing her music and other business endeavors.
Dave, James, & Tom Franco
James Franco has been starring in Hollywood movies for decades and has made a name for himself in the industry. After him, his brother Dave Franco also decided to step into the limelight and make waves of his own in Hollywood.
Zac Efron earned instant fame after starring in the popular teenage movie, High School Musical. This Disney heartthrob stole the hearts of millions of girls around the globe and continues to do so. Zac has appeared in many movies since including The Greatest Showman and Baywatch.
Did you know that there is another Franco brother too? Yup, he is the middle child and is also an actor, Tom Franco. Having all come from an artistically inclined family, they were all encouraged to be quirky and individualistic. Now that we have got the taste of two Franco brothers, we would love to become better acquainted with the third one too!
Brad Pitt & Doug Pitt
Who has never heard about Brad Pitt? The famous Hollywood actor has been a fan favorite for so many years already. His charm and good looks are unmissable. Did you know Brad also has a brother, Doug Pitt? Unlike his brother, Doug has chosen to keep a lower profile than his instantly recognizable brother.
Which is why you probably havent heard that much about him. Doug was not interested in Hollywood and all the fame that comes with it. He never left his home state, Missouri, where he is a businessman and philanthropist. Good for him!
Angelina Jolie & James Haven
This stunning Oscar-winning actress has been ruling the industry for years. She has been setting beauty standards, and now her philanthropy acts seem to be in the news more often than not. If you have been following her through the decades, you would know she also has a brother.
James Haven is also an actor and producer. But, he could never reach the heights of popularity that Angelina achieved. Both the siblings share a deep bond, and James always comes to his younger sister's rescue whenever she needs him.
Lady Gaga & Natali Germanotta
Lady Gaga always manages to grab headlines with her unconventional dress sense and her explosive songs. She has an amazing way of re-inventing herself, and her popularity has never dipped. Lady Gaga has also tried her hand at acting and even grabbed an Oscar for her performance in A Star Is Born!
Behind all the glam, family members are always there to support the artist. Lady Gaga also has a sister who has been with her through thick and thin. Natali Germanotta is a fashion designer and was Lady Gaga's stylist for A Star Is Born.
Steph Curry & Seth Curry
A basketball enthusiast would know who Steph Curry is. One of his era's best players, Steph Curry, always manages to be humble and courteous regardless of his fame. The one person who reminds him of his roots and where they came from is his brother, Seth Curry.
Seth is also a basketball player, and both the brothers keep each other sane amidst all those NBA trials and whatnot. Though, it is Steph Curry who has been labeled as the most valuable player in the NBA not once but twice.
Scarlett Johansson & Hunter Johansson
Scarlett Johansson is the perfect combination of good looks and undeniable talent. She has featured in many movies that span so many genres and proves she can handle any role. A superhero, a romantic partner, a sci-fi queen: she can do it all. Would you imagine that she actually has a twin?!
Yup, Scarlett has a fraternal twin brother named Hunter Johansson. Hunter also tried out the acting game, but he failed to make as many waves in the industry as his sister. It is obviously difficult to match her stellar performances. The siblings acted together in the movie Manny & Lo.
Jennifer Lopez & Lynda Lopez
Jennifer Lopez, the girl from the block, has been the reigning beauty queen in the music and film industries. From the time she was just 17 till now, her popularity in the industry keeps increasing even years later. She has done it all: music, acting, fashion, and even skincare, to mention just some of her accomplishments.
JLo is unstoppable, if nothing else. All this time, her sister has been standing right with her for all the good times and the bad. Lynda Lopez, her younger sister, is a television journalist. Both have a great sisterly bond.
Zac Efron & Dylan Efron
Zac Efron earned instant fame after starring in the popular teenage movie, High School Musical. This Disney heartthrob stole the hearts of millions of girls around the globe and continues to do so. Zac has appeared in many movies since including The Greatest Showman and Baywatch.
For girls who have their eyes set on him, they would be thrilled to know that he also has a brother. Dylan Efron looks a lot like Zac but is much more reserved. Well, two good-looking brothers sure must have their fair share of girls after them.
Ryan Gosling & Mandi Gosling
Ryan Gosling is a Canadian actor who has also had his fair share of girls chasing after him. Blessed with good looks and abundant acting skills, Ryan is a true Hollywood heartthrob. He also has an elder sister who is also in the movie business and is a Hollywood producer.
Mandi Gosling is a producer who was involved in the production of Miss Advised. Ryan took his sister to the 89th Oscar ceremony with him, which caused a hullabaloo in the media as his partner Eva Medes was not on his arm that night. Since then, people started paying more attention to Mandi, who has also worked on casting the music video, "Happy."
Sandra Bullock & Gesine Bullock-Prado
Sandra Bullock is a familiar name in the Hollywood industry. Not only is she a phenomenal actress, but she even has won an Oscar for the Best Actress. She has been playing strong female-led roles and aces it every time. Sandra's sister, who studied law, however, is making waves in the culinary world.
Gesine Bullock attended the University of Virginia, but decided to follow her passion, which was baking after losing their mom. Sandra and Gesine are not only sisters but best friends too. Both of them claim to be each other's confidantes. Sandra's sister is also the author of several cookbooks including Pie it Forward and Sugar Baby.
Britney Spears & Jamie Lynn Spears – Bryan Spears
Britney is the undisputed pop queen in the music industry. She set trends back in the '90s that are still reigning today. Her younger sister, Jamie Lynn Spears, is also well known in the industry and is almost as recognized as her older sister.
Jamie got pregnant at 16, which caused an uproar in the media. They are not the only siblings, though. They also have a brother, Bryan Spears, who is a film and television producer. He has even produced shows starring his sisters like Zoey 101 and Britney and Kevin: Chaotic.
Jared Leto & Shannon Leto
Jared Leto is known for his role in Suicide Squad, even though he started his acting career in the '90s. Before that, he was also popular as the face of the band 30 Seconds to Mars. Clearly, this artist can do it all.
Jared also has a brother, Shannon Leto, who was also in the band with him. Shannon was the drummer in the band, which is why he was always in the background. He is also interested in acting roles and is a DJ too.
Miley Cyrus & Noah Cyrus
Miley Cyrus is the original poster Disney child star. She has been in the public eye since she was just a kid starting when she starred in the uber-popular show Hannah Montana to being known for her career in the music industry these days.
Miley Cyrus has been in the midst of many controversies all her life. But, her family has always stood by her—especially her sister, Noah Cyrus. Noah is also a talented musician as it runs in the family! Noah is Miley's younger sister and seems to be on the same path as her elder sister.
Alexander & Bill Skarsgård – Gustaf Skarsgård
Of the eight siblings, Alexander Skarsgård is the brother with who you might be most familiar. He was the main character in the HBO series, True Blood. He also starred in Big Little Lies. His brother Bill Skarsgård is the scary Pennywise clown in It.
The scary Hollywood movie definitely made all of us shiver in our seats. Both are the sons of Swedish acting legend Stellan Skarsgård. There is a third Skarsgård who is also an actor and starred in the show Vikings. Good looks and acting chops just run in this family!
Adam Levine & Michael Levine
Adam Levine is not just a pretty face. His voice makes girls swoon and faint too. You must know him as the face of the band, Maroon 5. This pop group has been belting out hits for years and continues to do so.
This handsome hunk also has a brother, Michael Levine. He is younger than Adam and just as cute; since he came out, Adam has been really protective over him. Both the brothers have a good relationship. Michael and Adam also have two half-siblings and a stepsister.
Chris Hemsworth & Liam Hemsworth – Luke Hemsworth
Chirs Hemsworth is popular for his role as Thor in The Avengers. His equally good-looking brother, Liam Hemsworth, is also popular for starring in movies like the Hunger Games and The Last Song. He is also the ex-husband of Miley Cyrus.
Well, we are in luck because the duo has a third brother too! Luke Hemsworth is older than Chris and Liam and is also an actor. Based out of Australia, he likes to stay away from the media. You may have seen him in the series, Westworld.
Tom Cruise – Lee Anne, Cass, & Marian Mapother
Tom Cruise is one of the biggest actor's in Hollywood. He attained critical success early in his career and is still one of the best actors there is in the industry. The original heartthrob on the screen has captured many hearts along the way and been the subject of a few controversial moments in the tabloids as well. Does anyone remember a certain interview where he was jumping on the furniture?
What you may not know about Tom Cruise is that he has three sisters, Lee Anne, Cass, & Marian Mapother. Tom was always close to his sisters, and they can still be spotted together at events. You would notice the famous Cruise smile in all the siblings!
Kelly & Jack Osbourne – Aimee Osbourne
Ozzy Osbourne is a famous heavy metal musician who has been in the spotlight since the '70s. His children – Kelly and Jack, also started appearing in the limelight once the family starred in the reality show "The Osbournes."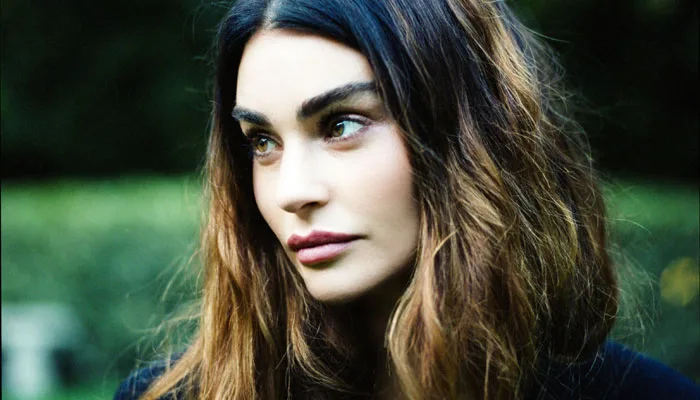 Most people must know about Kelly and Jack Osbourne, but did you know they also have another sister, Aimee Osbourne. She refused to star on the show because she thought at the time that her music career might get disrupted. And this is exactly what seemed to happen even though she didn't appear. She has failed to reach the same levels of success as the rest of her family. Unfortunately, Aimme does not have cordial relationships with any of her siblings.
Cameron Diaz & Chimene Diaz
Cameron Diaz has starred in numerous romantic comedies throughout her career. She became a household name from being in hits such as There's Something About Mary and Charlie's Angels, She decided to retire in 2017 after realizing that acting had taken large parts of her life which she wanted back.
Cameron Diaz also has an elder sister who looks almost identical to her. Chimene Diaz could easily pass off as Cameron's twin, and the two share the same big dazzling smiles and light eyes. Chimene works for her husband as his booking agent and manager.
Emma Watson & Alex Watson
From the young Hermoine in Harry Potter to the feminist icon that she has become today – we have seen her transformation through the years. Emma Watson has successfully made her mark in the industry and also retained her voice through it all.
What most people do not know is that she also has a younger brother who is a model. You may have seen him in Burberry campaigns. Needless to say, both share the same good looks. Well, we would love to see more of him too.
Pamela Eve Rose & Rachel Zoe
Rachel Zoe is a famous fashion stylist and designer who loves eyeing fashionable clothing. You may have seen her in the television series, The Runway Project. Her presence is pretty dominating, and you might think that she is the only child, but she also has a sister, Pamela Rose.
There is a history of hereditary cancer that runs through the family- breast cancer. When Rachel's sister Pamela, was diagnosed with it, she did not hesitate to drop her work commitments and leave everything to be by her side and was always there to cheer her up.
Maggie Gyllenhaal & Jake Gyllenhaal
The Gyllenhaal siblings are pioneers in their chosen craft, and that's acting. Maggie and Jake Gyllenhaal have been in the industry for a long time and have carved separate niches for themselves. They do not shy away from each other's fame too.
Both of them are considered Swedish nobility through their father's family history, as well as being considered to be Hollywood Royalty too. You must have seen Maggie Gyllenhaal in The Dark Knight and Nanny McPhee. Jake Gyllenhaal has also starred in multiple movies, from Brokeback Mountain to Nightcrawler.
Rooney Mara & Kate Mara
Rooney Mara and Kate Mara have smoldering eyes which just captivate you from the word go. You must have recognized Rooney Mara from her blockbuster hit, The Girl With The Dragon Tattoo. In comparison, Kate Mara has starred in House Of Cards.
The sisters actually have two more siblings and are part of a large family, but despite that, they are protective of their lives and like to keep their privacy. Both of them are philanthropists, and you will find them donating to different foundations for the benefit of animals.
Luke Wilson & Owen Wilson – Andrew Wilson
Owen and Owen Wilson are well-known actors in the Rom-com niche in Hollywood. They have starred in movies like My Crazy Ex-Girlfriend and Wedding Crashers, just to mention a couple. There is another brother Andrew Wilson that isn't as well known as his more recognized siblings.
What may surprise many is that he is also an actor. He has starred in movies like Zoolander and Hall Pass alongside his brothers. Now, he is a film director and is trying to make his name in Hollywood. Charm and good looks run in the family, it seems.
Sylvester Stallone & Frank Stallone
Sylvester Stallone is the ultimate body-building machine. Also known as "Rocky" and "Rambo," he is undeniably one of Hollywood's most inspiring people. Many generations of youngsters have looked up to him and love him for his die-hard nature and fighting spirit.
What many fans do not know is that he also has a younger brother named Frank. Frank Stallone is also an actor but has not been able to achieve the same level of success as his brother. He has also dabbled in various other professions like being a hair-dresser, singer-songwriter, and even a guitarist.
Mary-Kate Olsen & Ashley Olsen – Elizabeth Olsen
The Olsen twins were a part of the hit show Full House in the '90s. Their fans have literally watched them grow up since they were babies. Mary-Kate Olsen & Ashley Olsen captured the hearts of millions in that show and went on to star in many teenage romantic comedies.
Even though they do not act anymore, their third sister kept it in the family by stepping into the acting world. Elizabeth Olsen was seen in the 2011 movie Martha Marcy May Marlene. She was also a part of the Avengers franchise, where she played Red Witch.
Colin Firth & Jonathan Firth
Colin Firth has played so many roles and aces them all with unimaginable ease. He could play a dad, a lover, a CIA agent and look convincing in any role he is given. Anyone who watches his movies recognizes the kind of talent he has.
It is interesting to note that Colin Firth also has a brother, Jonathan Firth. He is also a commendable actor with some notable awards to his name, as the Best Supporting Actor nomination at the Oscars. His most famous work is The Prince and Me.
Michael B. Jordan & Jamila Jordan
Michael B. Jordan gained critical acclaim after his appearance in the movie Black Panther. However, he has been acting for the past 20 years! Some of his earlier works include Just Mercy & Creed. He also has a sister named Jamila.
Jamila Jordan is a producer and she has worked on various movies like Drop the Mic, Glam Masters, and Ink Master. They have a great relationship and Michael adores her sister. They also have a younger brother, Khalid who is a football player.
Sofia Richie and Nicole Richie
You must have heard of Nicole Richie if you are a 90's kid. The Simple Life was one of the earliest and most popular reality TV shows starring Nicole and her bestie at the time Paris Hilton. She gained immense popularity. But who knew she has a younger sister, Sophia Richie.
She only recently hit the headlines when she started dating Scott Disick who is 15 years her senior. Some would say, just to get in the news. There is a rift now between the two sisters because of Sophia's dating choices. Well, it's not like Nicole didn't make mistakes when she was her age.
Jennifer Lawrence – Blaine Lawrence & Ben Lawrence
Jennifer Lawrence is known for her quirky behavior and undeniably good acting skills. She became popular after playing Katniss Everdeen in the successful Hunger Games franchise. Jennifer has also won an Oscar and has many critically acclaimed roles under her belt.
Many don't know that she has two brothers – older brother Ben and younger brother Blaine. While we do not know much about them, they clearly look very close, and it's nice to think that all of them share a great bond.